Frieze reveals programming details for Frieze Seoul 2023, returning to COEX from September 6th-9th.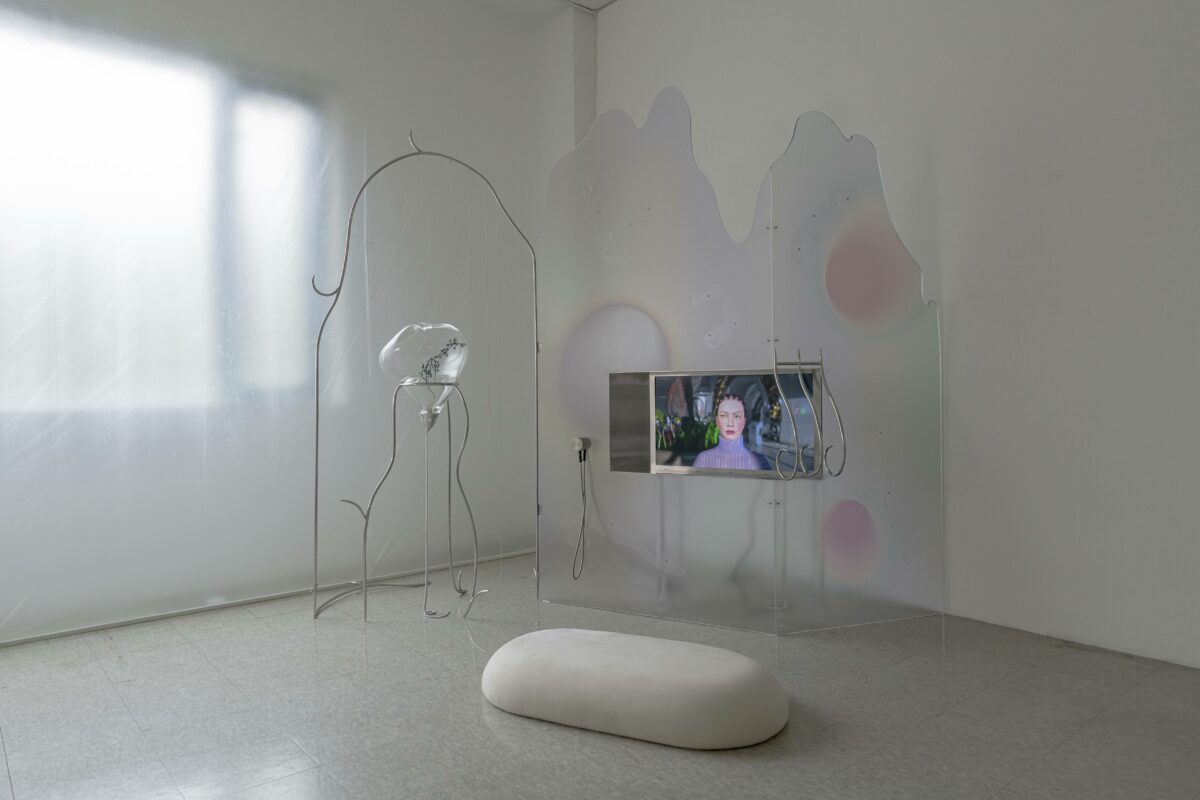 Running concurrently with Kiaf SEOUL, operated by the Galleries Association of Korea, the fair features a line-up of over 120 of the world's leading galleries, with a strong core of local exhibitors showcasing the best art from throughout Asia. Alongside the fair, Frieze Seoul 2023 will present a curated program of Film, Talks and Music highlighting the wider creative landscape of Korea.
Central to this year's program, Frieze Film, curated by Sungah Serena CHOO and KIM Sung woo, will comprise screenings by 14 Korean artists, shown at non-profit venues across the city and online at Frieze.com.
Further program highlights include a series of talks, presented in association with Kiaf SEOUL and Korean Art Management Service (KAMS), occurring September 7th-9th at COEX, as well as a number of special exhibitions and events at alternative arts spaces as part of a city-wide grassroots activation organised with Arts Council Korea (ARKO). Rounding out the fair's program is the Seoul debut of Frieze Music, which takes place in partnership with BMW and will feature a solo performance by Seoul-based rapper Colde on September 8th.
These special projects anchor Frieze's identity as an artist-driven organization and promise to secure the fair's position as an unmissable moment in the international arts calendar. Frieze Film, under the purview of Sungah Serena CHOO and KIM Sung woo, will bring together some of the most exciting artists working in Seoul today. In addition, we look forward to collaborating with KIAF and KAMS on a shared talks program with an ambitious agenda reflecting some of the most important conversations shaping the art world, both globally and in Asia. Fittingly, we will mark the fair's deepening connections to the city's arts ecosystem with Frieze Night, a kick-off celebration with the DDP (Dongdaemun Design Plaza) presented with our partner LG OLED on September 6th.

Patrick Lee, Director of Frieze Seoul,
Frieze Film
Titled It was the way of walking through narrative, Frieze Film 2023 sheds light on how narrative in video is used as a methodology for excavation: an archaeological term employed to expose histories that are eliminated or omitted from official records today.
Curated by Sungah Serena CHOO and KIM Sung woo, the film program introduces 14 Korea-based artists whose video works will be activated in four non-profit spaces across the city. Together, the works take a nonlinear walk-through time, blending the past, present, and future. In doing so, this year's program dismantles and rearranges relative memories to present new perspectives and potentials to the audience. The artists featured in Frieze Film 2023 include AN Jungju, BAEK Heaven Hyeonju, Omyo CHO, HAN Uri, HONG LEE Hyun-Sook, JUN Sojung, KIM Daum, KIM Hyojae, KWAK So Jin, LEE Eunhee, Moojin Brothers, NAM Hwayeon, PARK Sunmin and PYO Minhong.
Following Frieze's commitment to partnering with local non-profits, curators KIM and CHOO have chosen a number of key arts venues to show the program: Amado Art Space and MOTHER Offline, both in Hannam-dong; Boan1942 in Tongui-dong; and Insa Art Space in Samcheong-dong. Frieze Film will be available to the public from 22nd August to 9th September.
Frieze Music
A major highlight of this year's program is the inaugural edition of Frieze Music Seoul, presented in partnership with BMW and featuring a live performance by acclaimed South Korean rapper and singer-songwriter Colde, on Friday, September 8th at OHHO in the Seongsu-dong district. Colde will also be joined by special guests APRO and Khakii from the artist's label WAVY. The event is invitation-only, with tickets made available to the public via a competition on Frieze's Instagram.
With previous iterations in London, New York and Los Angeles, Frieze Music has established itself as a leading platform for exploring the intersection of music and the arts. This exciting expansion into Seoul presents a significant opportunity for local and international audiences alike to discover the most exciting voices in contemporary music.
Talks in association with Kiaf SEOUL and KAMS
Hosted in collaboration with Kiaf SEOUL and Korea Arts Management Service (KAMS), the talks program will reflect on some of the most salient issues in the international art world today. Designed to both create and strengthen relationships between artists, writers and cultural thought-leaders, the talks program promises to cultivate new ideas through conversation and debate.
The discussions will include a host of leading industry figures and artists: Doryun Chong (Deputy Director, M+), Kim Heecheon (Artist), Eva Jäger (Curator, Arts Technology, Serpentine), JEON Joonho and MOON Kyungwon (Artists), Yung Ma (Curator, Hayward Gallery), Seng Yu Jin (Senior Curator and Deputy Director, National Gallery Singapore), and more. Topics broached in these sessions will include insights into K-Art, the Asian art fairs ecosystem, Korean experimental art, effects of artificial intelligence in art, new media art, collecting, the environment and artist talks. The talks program will take place at Studio 159 at COEX from September 7th-9th, 2023 and will be open to the public and free of charge.
NON-PROFITS in collaboration with Arts Council Korea (ARKO)
Frieze will also work with Arts Council Korea (ARKO) to promote a series of activations at 35 non-profit spaces during Frieze Week, September 4-10, with the aim to support the rich culture of artist-run and independent spaces across Seoul, as well as the city's active grassroots art scene. 21 of selected non-profits have previously received support from the ARKO Selection Visual Art program, and a further 14 have been selected following consultation with ARKO and Frieze Film curators Sungah Serena CHOO and KIM Sung woo.
With the aim to provide long-term support for non-profits in the city, ARKO will release both online and offline information hubs to highlight year-round activity from 15 of the selected non-profit spaces including Alternative Space LOOP, Amado Art Space, Audio Visual Pavilion, Boan1942, CAN Foundation, CR Collective, d/p, Euljiro OF, Geomang Creative Studio, Hapjungjigu, Insa Art Space, Jungganjijeom, outhouse, Project Space SARUBIA and The Reference.
Frieze Seoul 2023, September 6th – 9th, COEX, frieze.com/frieze-seoul
Joint tickets to both Frieze Seoul and Kiaf SEOUL are available to purchase from frieze.com.
Categories
Tags