Tabish Khan the @LondonArtCritic picks his top 5 commercial gallery exhibitions to see in London in June. Each one comes with a concise review to help you decide whether it's for you.
Jiro Osuga: Departures @ Flowers East
Time to get lost in an immersive airport as paintings by Jiro Osuga cover every wall of the gallery and surround us within his creation. But this isn't your average airport – with squid-like beings visiting, a Roman centurion lost in time and a robot plugged in at the charging port normally used for mobile phones. It's a truly ambitious and impressive exhibition. Until 1 July.
Jake Elwes: Data.Glitch.Utopia @ Gazelli Art House
It's a strange world we live in where algorithms and artificial intelligence (AI) shape our lives. That's at the centre of Jake Elwes' works where he brings the physical and digital worlds together with finger marks on a smartphone screen blown up to resemble an abstract painting, porn created by machine learning and AI generated birds shown on Essex marshes. Until 8 July.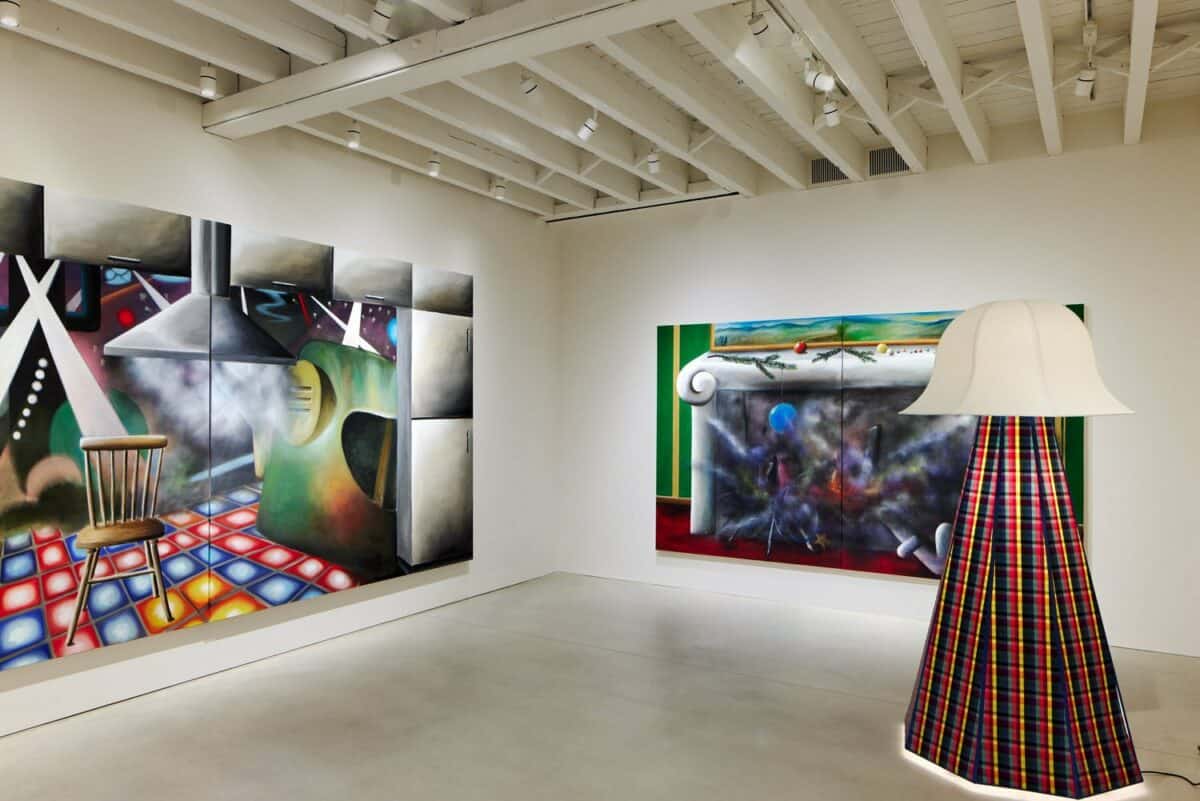 Andreas Schulze @ The Perimeter
Spider-like creatures come dancing down the stairs, smoke billows out from a dance floor. Welcome to the surreal and playful worlds of Andreas Schulze as we look through doors, windows and portals into the scenarios he has created. This town house space is a fitting setting for these works that feel at home in a domestic setting. Until 1 July.
TAG curates: wish you were here…? at Gallery 46
Colourful mountainous landscapes, a map of Europe made from each country's passports and birds cut out from maps – only they can ignore the borders we face. TAG fine arts has taken over the two joined houses of gallery 46 in Whitechapel to fill the space with their impressive roster of artists. Until 1 July.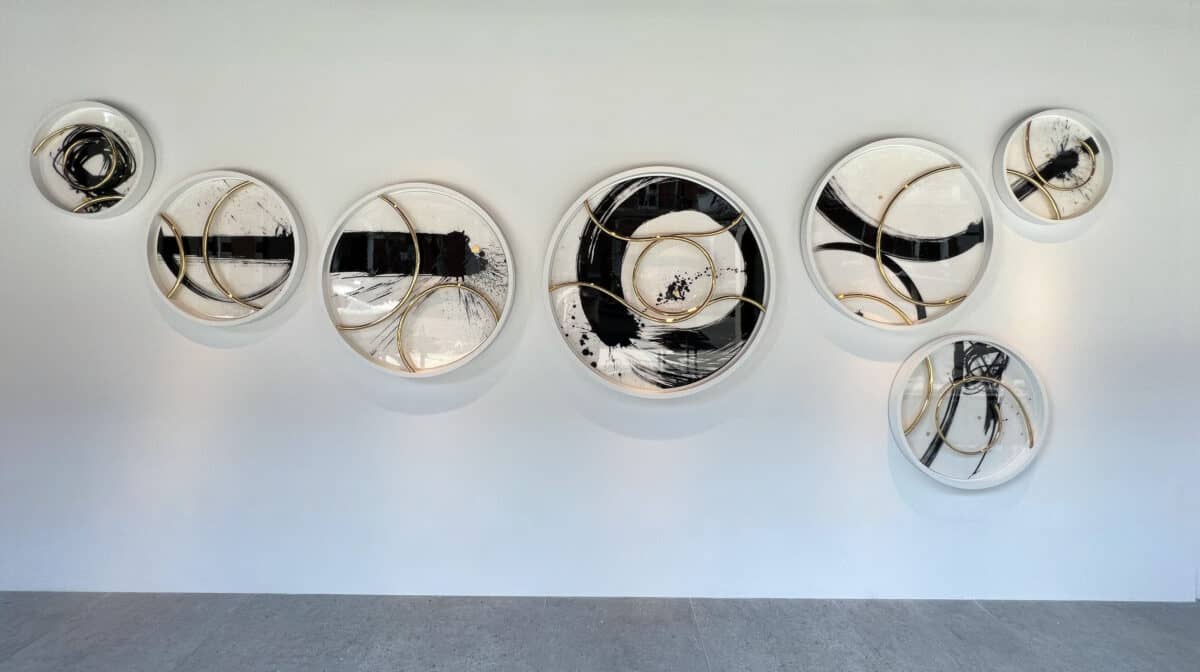 C + Au @ The White Box
Painter Rod McIntosh and sculptor Mark Beattie have combined forces to create joint works that express both their signature styles – McIntosh's gestural monochromes meet Beattie's sculptured metallic curves. On top of that it's in the beautiful white box space outside the Nobu hotel on Portman Square. Until 18 July.
All images copyright artist and gallery.
See 5 Art Exhibitions in New York
Categories
Tags