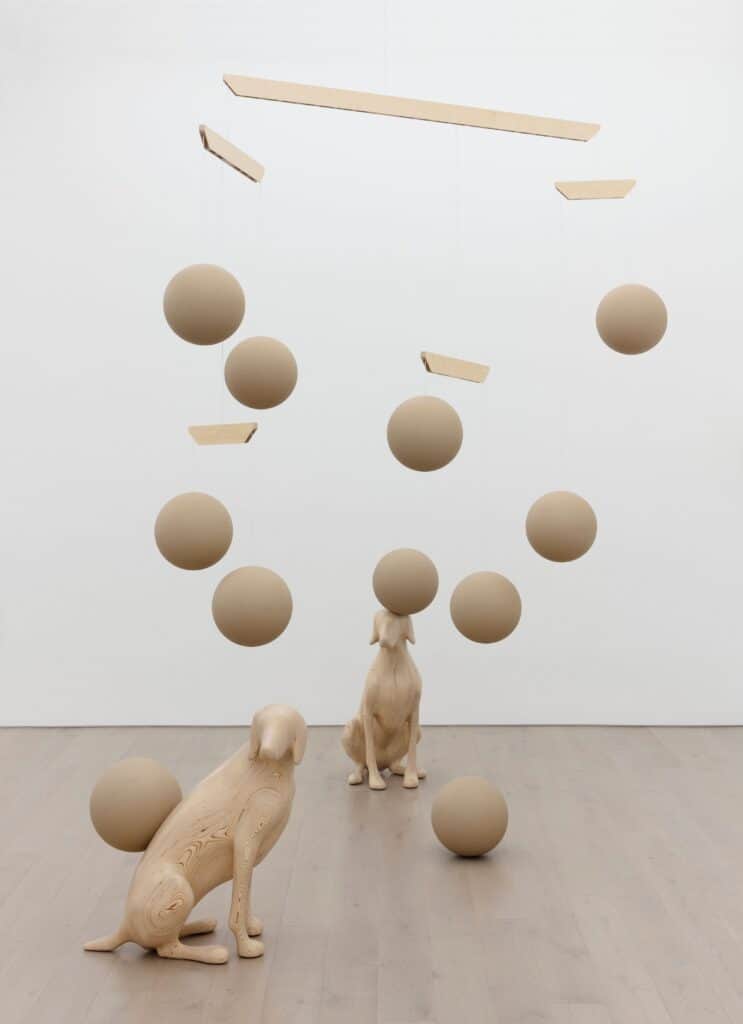 Colony IM and Perrotin have entered into exclusive negotiations with a view to Colony IM acquiring a 60% majority stake in the company.
Perrotin said
It has become increasingly hard to keep all our balls in the air **
Emmanuel Perrotin, the gallery's founder, will remain fully committed and retain 40% of the capital
Together, they aim to give new, long-term impetus to this world-renowned and respected art gallery
Colony Investment Management ("Colony IM"), an independent European Investment manager specializing in real estate, credit and private equity, and Perrotin, a contemporary art gallery, announce that they have entered into exclusive negotiations with a view to Colony IM acquiring a 60% stake in the company with the remaining 40% retained by its founder, Emmanuel Perrotin. This pioneering alliance between an investment company and an art gallery will combine Perrotin's passion for supporting both established and emerging artists with complementary corporate infrastructure and support to facilitate Perrotin's long term growth plans and vision.
Founded in 1990 by Emmanuel Perrotin, Perrotin has enjoyed uninterrupted growth since its inception, and is now ranked among the world's top six galleries in ArtReview's Power 100 ranking from 2022. Located in the heart of the Marais and Avenue Matignon in Paris, in exceptional venues totaling close to 3,000sqm of exhibition space, the company also operates through 10 galleries located in global cities considered as art hubs, including Hong Kong, New York, Tokyo, Seoul, Shanghai, Dubai and Los Angeles. The gallery represents or collaborates with nearly 100 living artists and estates worldwide, including Takashi Murakami, Jean-Michel Othoniel, Sophie Calle, Claire Tabouret, JR, Daniel Arsham, Hans Hartung, Maurizio Cattelan as well as many other exceptional artists. In recent years, Perrotin has expanded its activities to include the sale of prints, books, derivative products and, more recently, the secondary art market.
Completion of the transaction, which should take place in the second half of the year, remains subject to the usual conditions.
Commenting on the announcement, Nadra Moussalem, Chairman and CEO of Colony IM, said:
We are always exploring new investment sectors and thrive on helping companies to achieve their full potential. Emmanuel Perrotin and his team have developed an exceptional gallery business over the past 30 years with a presence across three continents, representing a range of remarkable artists. The partnership we are considering today with Perrotin is the result of a shared vision with Emmanuel Perrotin, aimed at long term growth and expansion of the business. We are convinced that contemporary art represents a highly promising asset class for the future.
Emmanuel Perrotin, Chairman of Perrotin, also said:
The association we are announcing today is the culmination of more than 30 years' work by a loyal and committed team in the service of extraordinary artists who have grown up with the gallery. I am convinced that Colony IM is the ideal partner to accompany us in a new stage of this collective adventure, to which I remain more committed than ever. This new impetus will enable us to further strengthen our existing expertise and develop new ones.
Transaction advisors
For Colony IM: Archers (legal)
For Perrotin: Altamoda (finance), Darrois Villey Maillot Brochier (legal)
*Probably
** This is a Joke – look at the image –
About Colony IM
Colony Investment Management (formerly Colony Capital Europe until December 2021), is an investment management company specializing in real estate, credit and private equity investments with €3Bn AUM, chaired by Nadra Moussalem. Based in Paris since 1997, with offices in London, Luxembourg and Rome, Colony Investment Management relies on a pan-European team of professionals recognized in their respective real estate and financial markets, combining strong expertise in financial, legal and tax issues and complex situations.
www.colony-im.com

About Perrotin
Emmanuel Perrotin founded Perrotin in 1990 at the age of 21. Since then, he has opened more than twenty different spaces, providing increasingly stimulating settings for creative work. It supports artists, some for more than thirty years, in the development of their most ambitious projects. Perrotin is present in eight cities: Paris, Hong Kong, New York, Seoul, Tokyo, Shanghai, Dubai and Los Angeles (opening autumn 2023). Perrotin takes part in over twenty art fairs a year and organizes around fifty exhibitions through its various galleries.
www.perrotin.com
Categories
Tags