Damien Hirst's first major survey exhibition in Germany will open at the Museum of Urban and Contemporary Art (MUCA) this Autumn.
The exhibition, titled The Weight of Things, will feature over 40 works spanning 40 years of the artist's career. Featuring installations, sculptures and paintings, some of which have not been seen before, the exhibition will include some of Hirst's most iconic series, including Natural History (formaldehyde sculptures), Spin Paintings, Medicine Cabinets, Treasures from the Wreck of the Unbelievable, Cherry Blossoms, and spot and butterfly paintings.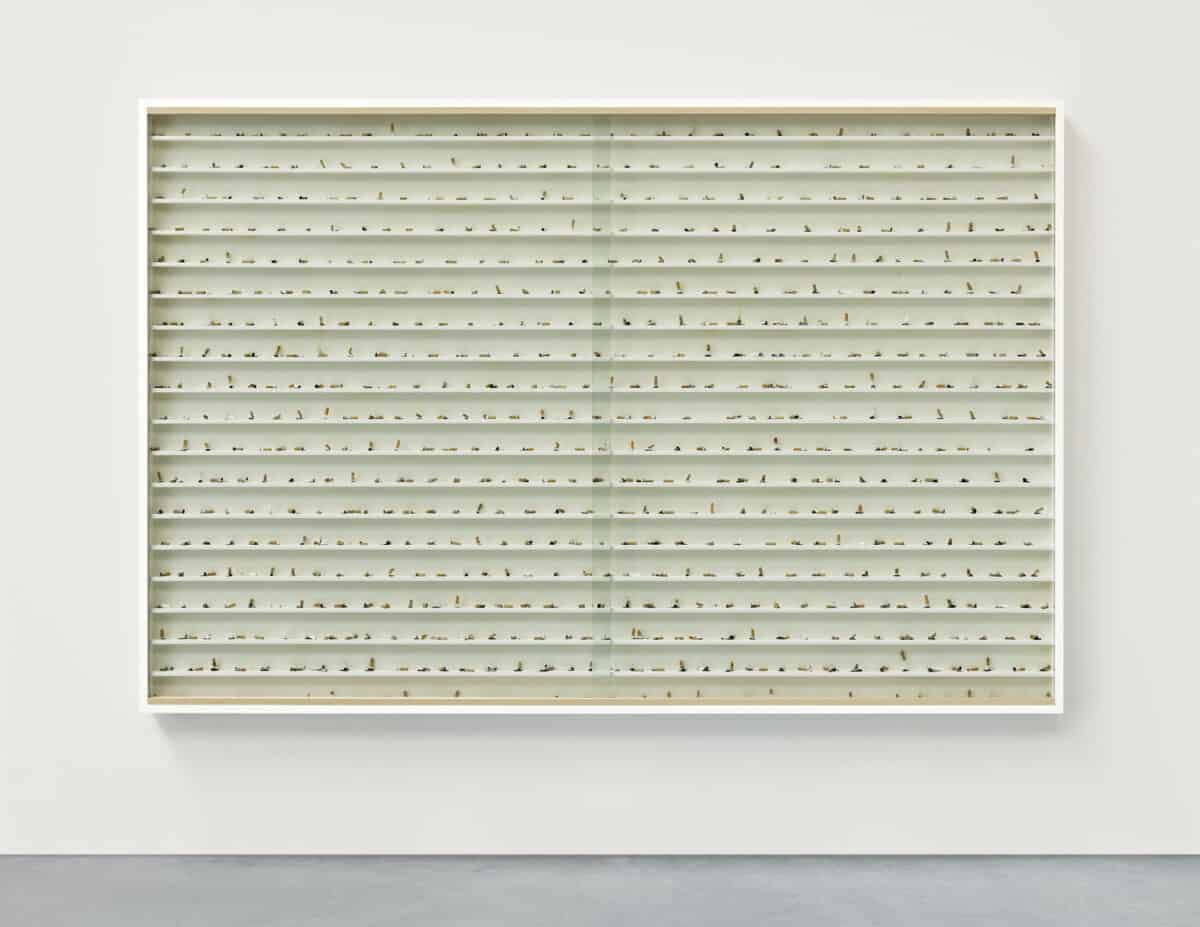 Damien Hirst is one of the world's most influential artists, his work has transformed the contemporary art world and ignited the imagination of a generation. We are delighted to welcome him to Munich and to give this important and exciting exhibition its debut at MUCA.

– Christian Utz, Founder of MUCA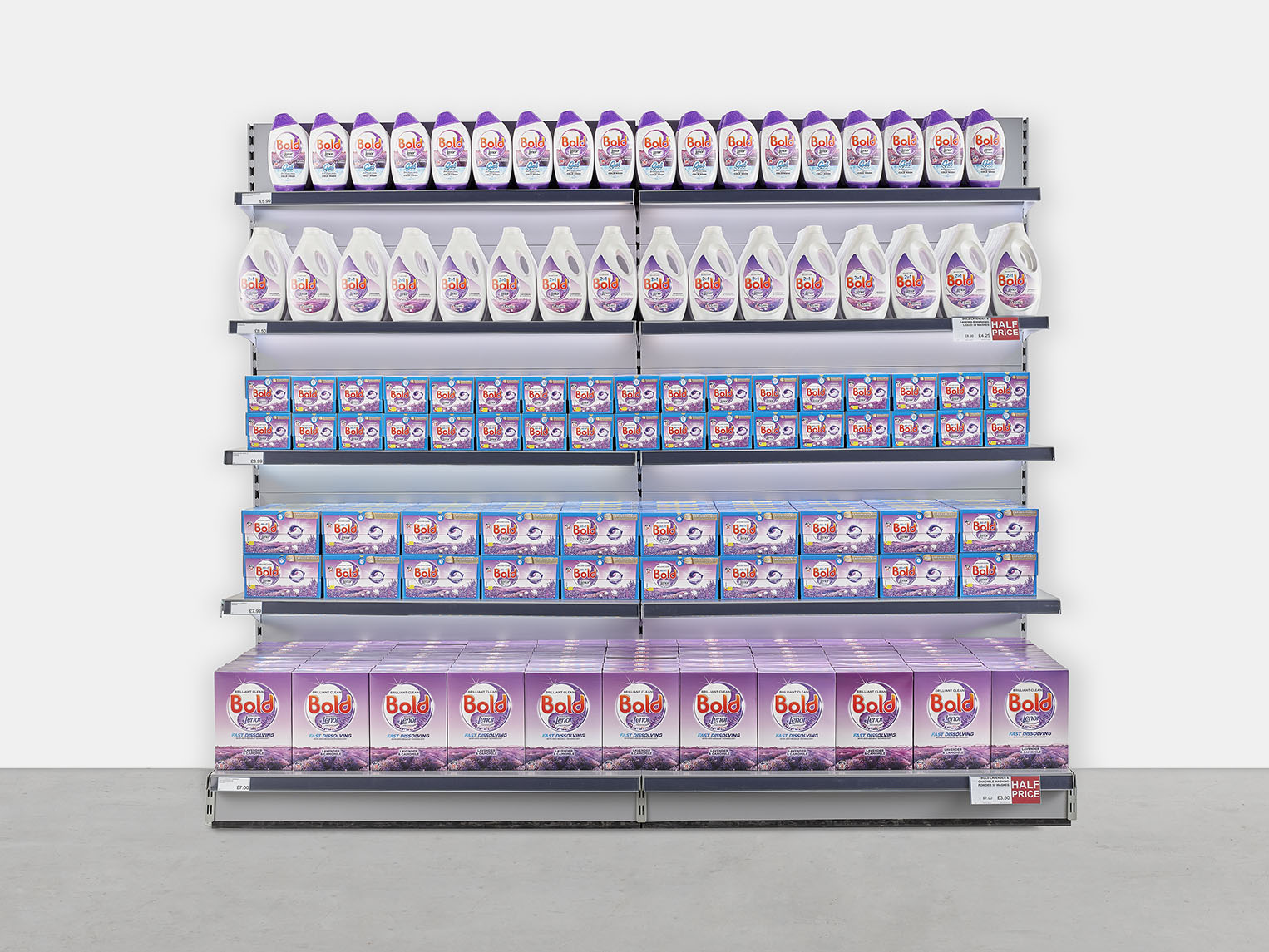 The show charts the emergence of Hirst's most famous themes. Throughout his career, Hirst has reflected on the complex relationships between beauty, religion, science, life and death. Hirst first came to public attention in London in 1988 when he conceived and curated the group exhibition 'Freeze' during his second year at Goldsmiths, which launched a new wave of British artists who would go on to reinvent contemporary art.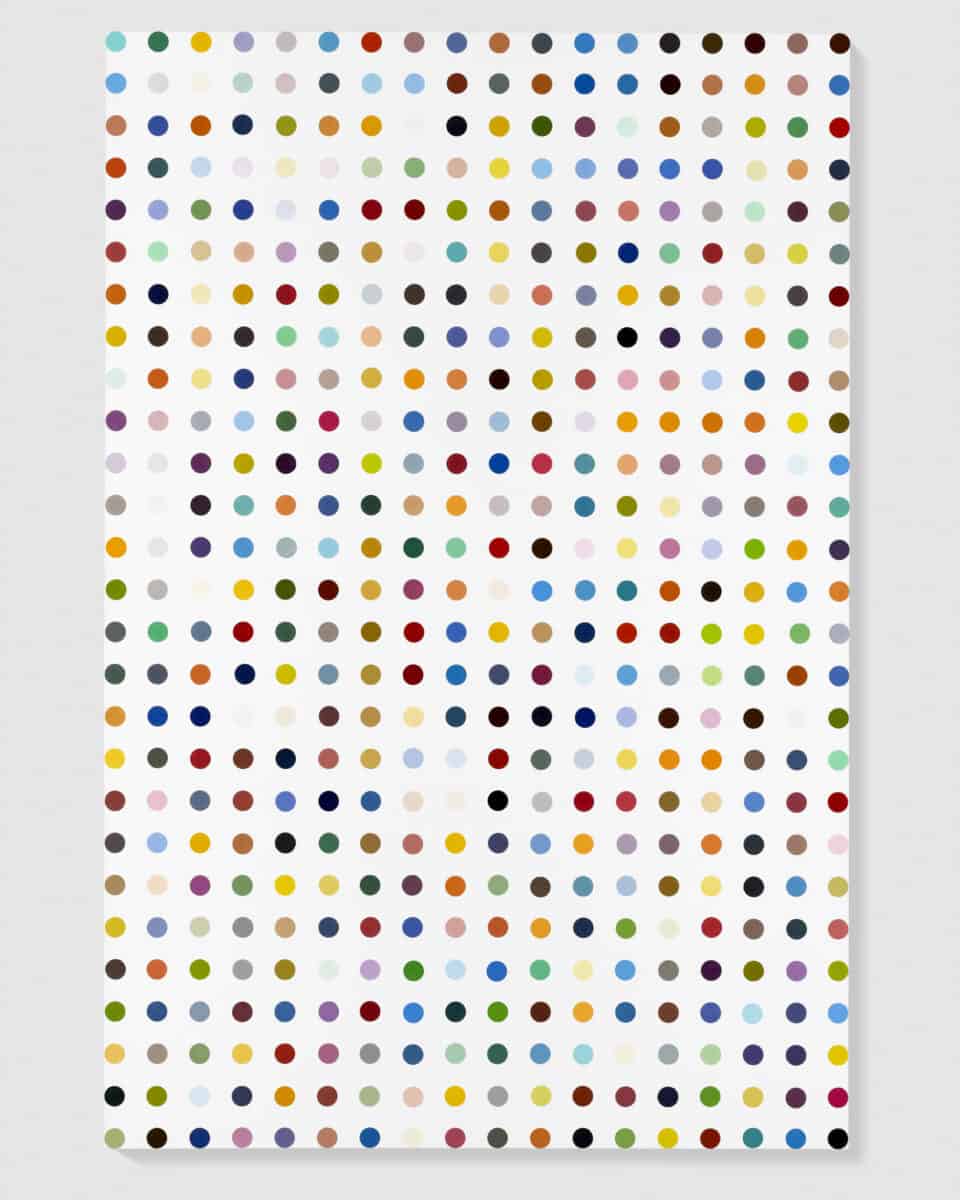 Since 1991, Hirst has used formaldehyde in many of his best-known works, to explore the relationship between art and science. The Weight of Things brings together several examples of this striking series. Other iconic series that feature in the exhibition include Spot Paintings, a series that began in 1986, composed of colourful dots which appear as if they have been painted by a machine, and Spin Paintings, known for their energetic bursts of colour, always with a randomised element.
The Weight of Things will feature marble and bronze sculptures and lightboxes from Treasures from the Wreck of the Unbelievable, a series that was first exhibited in 2017 at Punta della Dogana and Palazzo Grassi in Venice. Rooted in a fabricated legend of an ancient shipwreck, these works weave fact and fiction. The Cherry Blossoms series reinterprets with playful irony the traditional subject of landscape painting. Hirst combines thick brushstrokes and elements of gestural painting, referencing both Impressionism and Pointillism, as well as Action Painting.
I'm so happy and excited to be invited by Christian and Stephanie Utz to put on this exhibition, The Weight of Things, in Munich, where I have the opportunity to show many of my earlier works through to my later series like works from Treasures from the Wreck of the Unbelievable. And a giant new outdoor spot painting that will be visible from all over the city. I'm so pleased to be working on this show and bringing it all together for such a unique and dynamic space at MUCA.

– Damien Hirst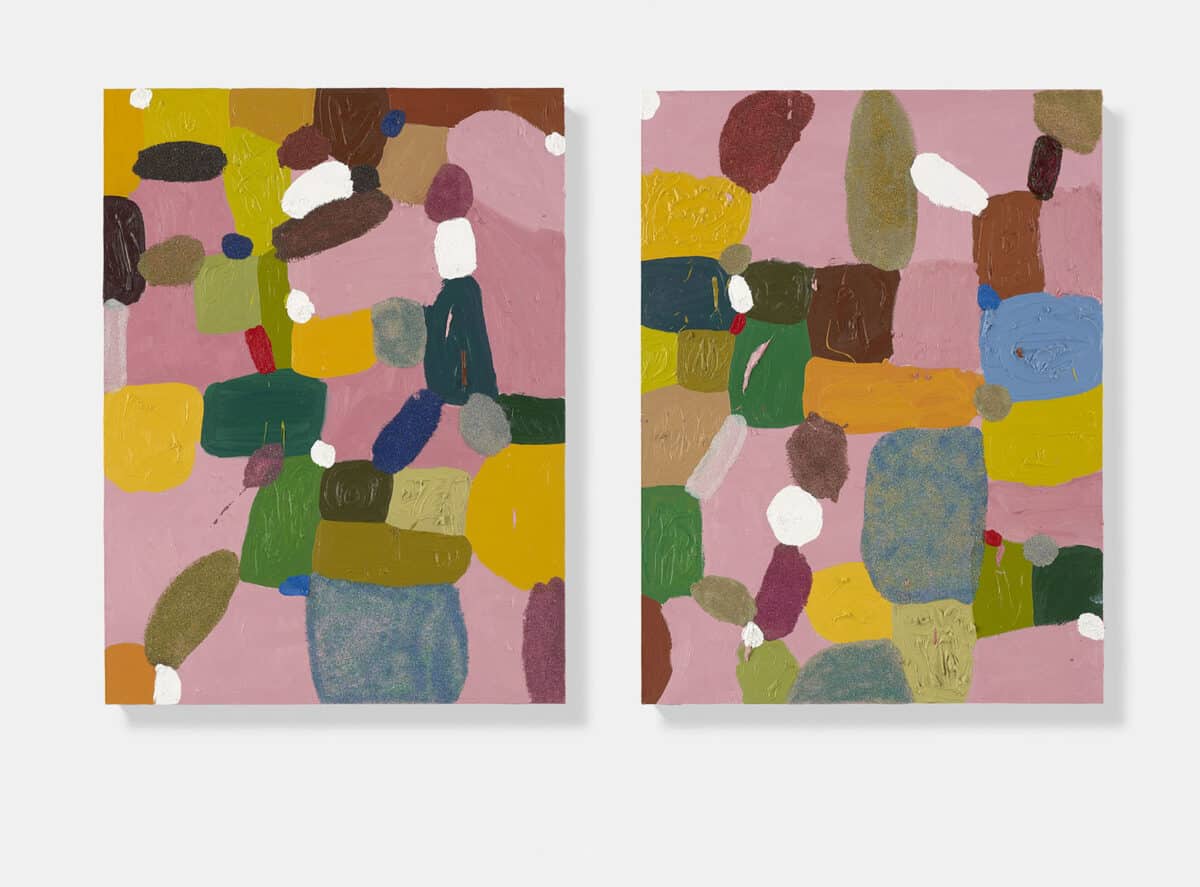 Hirst was born in 1965 in Bristol and grew up in Leeds, England. He moved to London in 1984 and studied Fine Art at Goldsmiths college from 1986 to 1989. Hirst was awarded the Turner Prize in 1995. Since 1987, over 100 solo Damien Hirst exhibitions have taken place worldwide and his work has been included in over 300 group shows. In 2012, Tate Modern, London presented a major retrospective survey of Hirst's work in conjunction with the 2012 Cultural Olympiad. In April 2017, he presented his most complex project to date, Treasures from the Wreck of the Unbelievable, across two museum spaces in Venice.
His work features in major collections including the British Museum, The Hirshhorn Museum and Sculpture Garden, the Museum of Modern Art, New York, Tate, the Stedelijk Museum, the Yale Center for British Art, The Broad Collection, the Victoria and Albert Museum, Fondazione Prada, and Museo Jumex, among many others.
Damien Hirst – The Weight of Things, MUCA HALLS, FROM 26th OCTOBER 2023. muca.eu
Damien Hirst's first major survey exhibition in Germany will be accompanied by a fully illustrated catalogue.
Categories
Tags