The new stock exchange, which offers anyone the chance to trade shares of masterpiece paintings, is on a mission to 'democratise art.'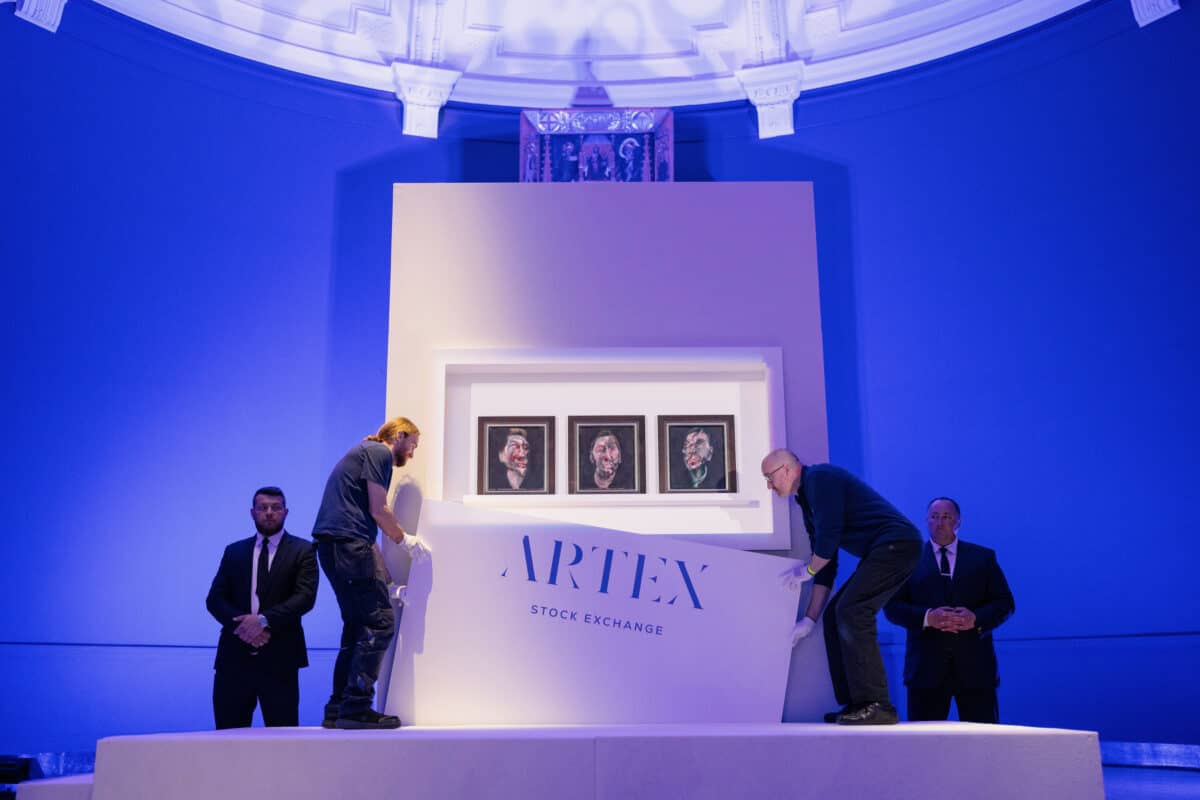 The Victoria and Albert's Raphael Court hosted a lavish event on Tuesday night as almost 500 people gathered under its vaulted ceiling to witness which artwork would be the first listing on ARTEX, the world's only regulated stock exchange for trading shares of masterpiece paintings.
Since it was founded in 2020 with the aim to disrupt and democratise the art market, there's been a lot of talk about ARTEX over the last few months and the event lived up to the hype. After speeches by the company's co-founders, former UBS investment banker Yassir Benjelloun-Toumi and H.S.H. Prince Wenceslas of Liechtenstein, Francis Bacon's "Three Studies for a Portrait of George Dyer" (1963) was unveiled as the first "art initial public offering (IPO)." The lights flashed, the drum rolled, and the crowd rushed towards the triptych to take selfies the moment it was unmasked.

In the next few weeks, anyone will be able to buy shares for $100 a pop of "Three Studies for a Portrait of George Dyer," which is part of a series of five triptych portraits painted by Bacon between 1963 and 1969. The artwork is valued at $52 million. ARTEX will facilitate fractional ownership of the painting, its shares will be traded like traditional securities, and it will be displayed in museums around the world. Big banks will connect directly to the platform to order the trades for their clients, while smaller banks will be able to use the large banks as corresponding partners.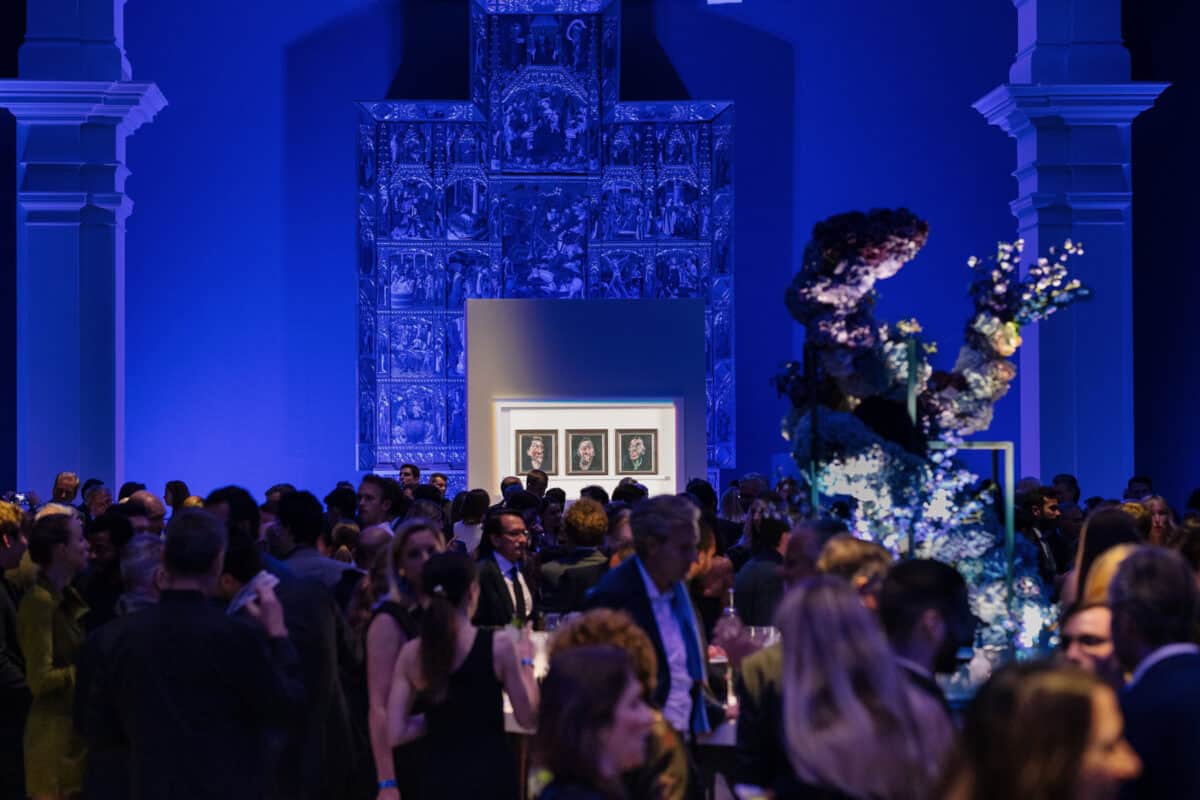 The company eventually plans to launch $1 billion worth of paintings – from Old Masters to Contemporary – on its exchange, which is supported by SIX and Rothschild & Co. 
To offer a masterpiece by Francis Bacon as the first listing on ARTEX is a great privilege but also a responsibility.
Prince Wenceslas said.
ARTEX needs to operate a fair and fully transparent trading venue that is accessible and protective of all. ARTEX operates under one of the most rigorous regulatory frameworks to foster a high level of trust. For investors  to see more iconic artworks be traded on the ARTEX stock exchange in the future, trust is essential.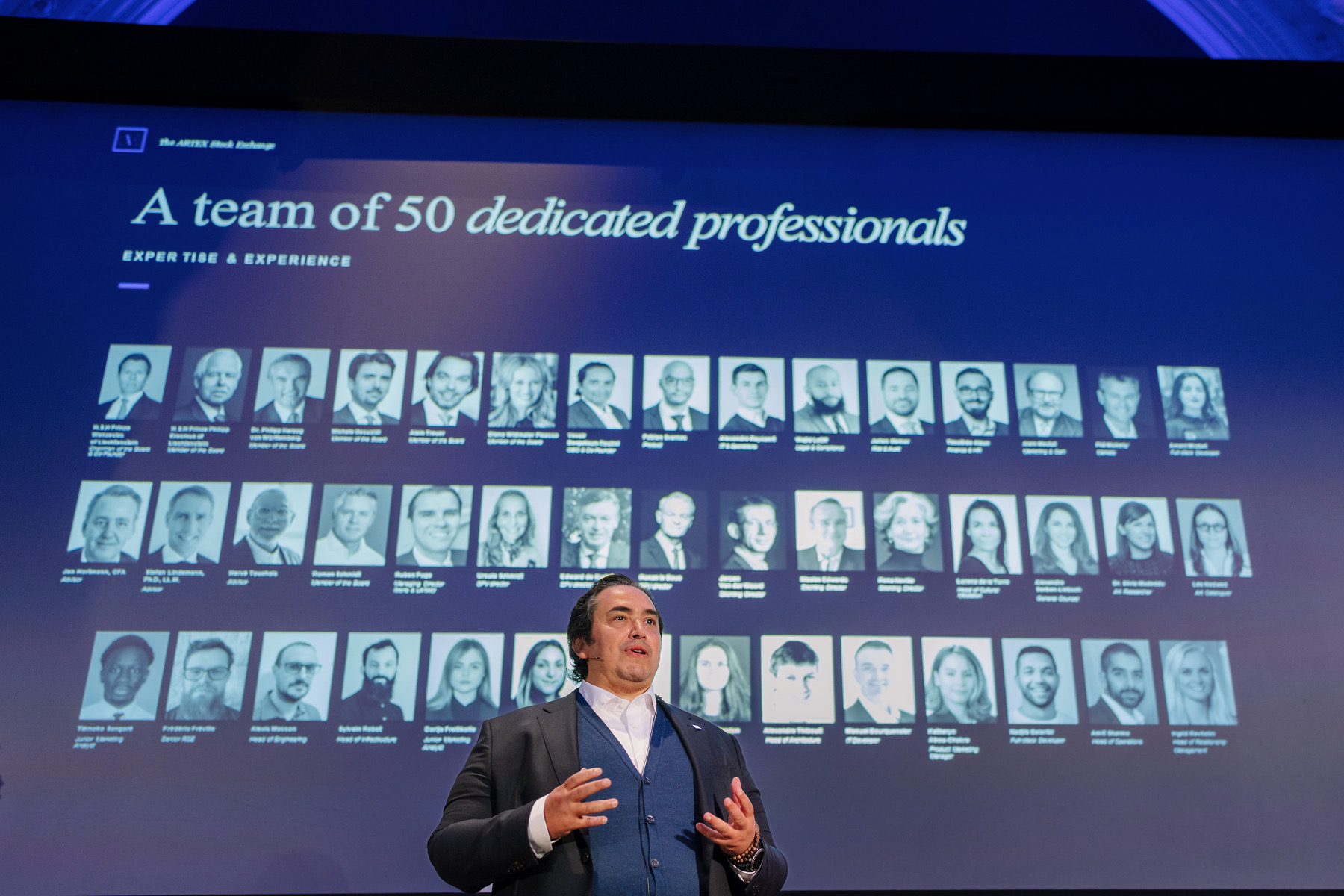 ARTEX is bringing the opportunity not only to revisit Bacon's legacy but to finally make his work accessible for all.

Benjelloun-Toumi
MORE: artex-stockexchange.com
Categories
Tags