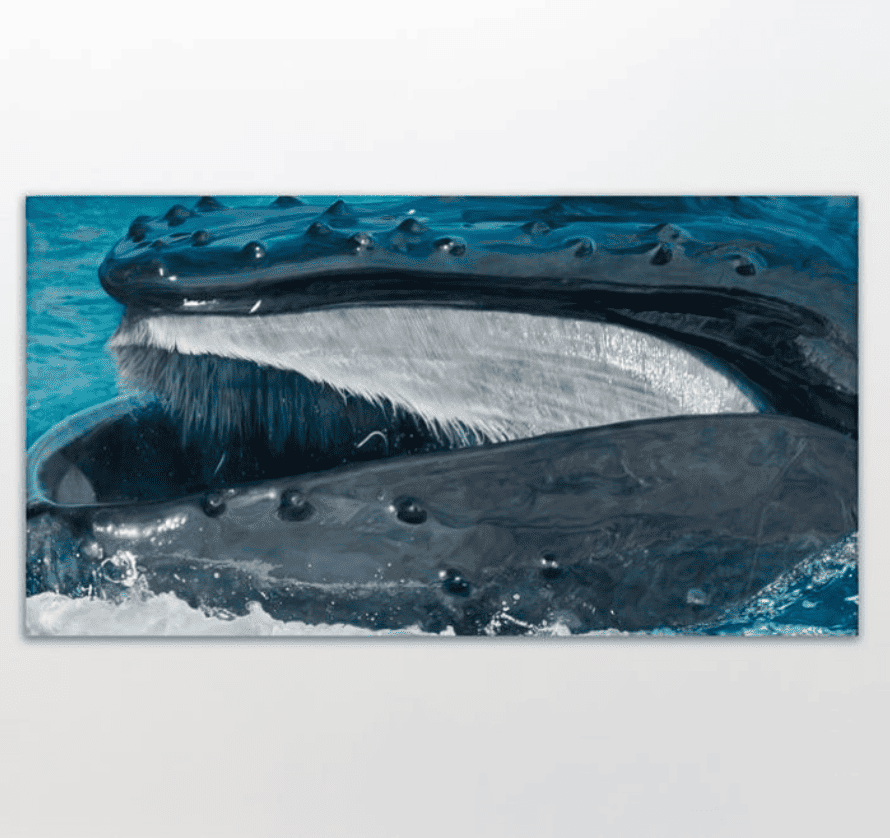 London, UK is Hamishi Farah's first solo exhibition in the UK. The exhibition will contain 3 paintings, Roberto Cavalli, Beyoncé, & Whale, and a letter from a London legal firm on behalf of their client seeking to colonise or reappropriate the physical body of Italian fashion designer Roberto Cavalli.

The work in this exhibition proceeds from an assumption that the elliptical thrust that animated the development of conceptual art practice stems from a libidinal attempt to recover and make into surplus the structure of loss expended by the deracinated art object (née cultural artifact), as an immaterial effect of coloniality.

In this exhibition, Hamishi Farah offers readily available images of celebrities and animals for audiences to consume and respond to.
Born in 1991, Hamishi Farah is an artist who focuses primarily on the limitations of conceptual, critical, and socially reflective painting in institutional, off-site, and commercial spaces.
Hamishi Farah, London, UK, 2nd June – 30th August 2023, Private View: 1st June, 6-8 PM, Arcadia Missa
Special thanks to Billy Coulthurst.
About the artist
Hamishi Farah is an artist born in 1991 in Melbourne, Australia. Farah's graphic novel Airport Love Theme, based on a true story, was published by Book Works in the UK in January 2020. They are also a founding member of the Aotearoa-based rap collective Fanau Spa. Recent solo and two-person exhibitions include Dog Heaven 2: How Sweet the Wound of Jesus Tastes, Fri Art Kunsthalle Fribourg, Fribourg (2021); Antagoni, Chateau Shatto, Los Angeles (2020); white ppl think im radical (with Aria Dean), Arcadia Missa, London (2017); Hamishi, Gertrude Contemporary, Melbourne (2016); Dog Heaven, Moncheri, Brussels (2015); It Didn't Happen, Minerva, Sydney (2014); Just Paintings (collaboration with Helen Johnson and George Egerton-Warburton), West Space, Melbourne (2014).
Categories
Tags