When the weather outside turns cold and brisk, it's time to break out the winter accessories. And one of the most stylish options for keeping yourself warm when temperatures drop is a fur wrap shawl. This timeless classic has been around for centuries, but it's still just as popular today – especially during colder months when you need an extra layer of protection from the elements. But why do so many people opt for these luxurious items? In this blog post, we'll explore five reasons why you should invest in a genuine fur wrap shawl – so keep reading if you want to stay stylish while staying comfortable!
5 Reasons to Try a Fur Wrap Shawl
Keep Warm with a Fur Wrap Shawl
As the days get shorter and the temperature drops, we find ourselves in need of warm accessories that can elevate our outfits while keeping us cozy. A fur wrap shawl is the perfect go-to item for this purpose. Not only does it add a touch of glamour to any outfit, but it also provides ample warmth without feeling too bulky or heavy. The softness of the fur against your skin is a luxurious experience that cannot be replicated by any other material. Additionally, the versatility of a fur wrap shawl means it can be worn in a multitude of ways – draped elegantly over your shoulders or wrapped snugly around your neck.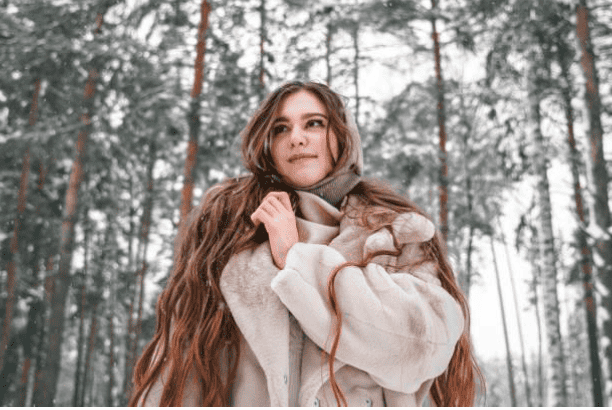 Stay Stylish
Shawls are the perfect accessory to add a touch of elegance and style to any outfit. However, many people struggle with how to wear them. Fear not, fashionistas! With these simple tips, you'll discover how to effortlessly rock your new shawl. First, drape your shawl evenly over your shoulders for a classic look. If you're feeling more daring, use a brooch or pin to hold it in place for a chic statement. For a bohemian vibe, wrap your shawl loosely around your neck and let the ends dangle freely. Finally, don't be afraid to experiment with different colors and patterns to express your unique style. With these styling tips, you'll be turning heads and staying fashionable with your new shawl.
Find the Perfect Color of Fur Wrap Shawl
When it comes to accessorizing your wardrobe, a fur wrap shawl is an elegant way to add a touch of sophistication to any outfit. With a variety of colors and patterns to choose from, finding the perfect one can be an exciting adventure. Whether you prefer classic shades like black and beige or want to stand out in a bold and vibrant color, there is a hue for every taste and occasion. The right fur wrap shawl can elevate your style, provide warmth, and become a beloved staple in your collection. So why wait? Start exploring the options and discover which color and pattern speak to you.
Accessorize and Personalize Your Look
A fur wrap shawl is more than just a fashion accessory. It's a versatile piece that can instantly elevate any outfit, from a casual daytime look to an elegant evening gown. With a variety of textures, colors, and styles to choose from, you can easily personalize your look and show off your unique sense of style. Whether you want to add a touch of glamour to your outfit or simply stay warm on a chilly night, a fur wrap shawl is the perfect go-to accessory. And the best part? Your options are endless! You can drape it over your shoulders, wrap it around your neck, or even wear it like a scarf. So the next time you want to get creative with your style, try accessorizing with a fur wrap shawl and see what new looks you can create!
Invest in Quality for Lasting Durability
Investing in quality is always worth it, especially when it comes to fashion. A fur wrap shawl may seem like a luxurious accessory, but it can also be a long-term investment in your wardrobe. By choosing a high-quality fur wrap shawl, you can ensure lasting durability and a timeless style that will never go out of fashion. A well-made fur wrap shawl can be worn year after year, making it a wise investment for anyone who wants to elevate their style and stay warm and comfortable at the same time. So don't settle for a cheap, low-quality fur wrap shawl that will fall apart after just a few wears. Instead, choose a luxurious and durable option that will stand the test of time and make a statement every time you wear it.
Categories
Tags