It is an exciting time for art in the capital. New galleries are constantly opening across London, testifying to the appetite of collectors for contemporary art, the enthusiasm of audiences and the sheer volume of it currently being made. Each of these five new galleries has opened this year – or will be opening soon – and each brings something distinctive to a table that caters to all tastes.
Soup Gallery
'Soup' is a pop-art pun on the surname of the gallery's co-founder and director, Hector Campbell, a nod to the growing personal brand of the art historian, writer and curator. With his weekly newsletter, 'The Shock of the Now', which launched in July 2021, Campbell has provided an invaluable resource for artists and art lovers on the lookout for exhibition recommendations and opportunities like grants and prizes. Now that he has opened a gallery, expect to witness the fruits of Campbell's knowledge of the art world at this Walworth space, which drew large crowds at its opening on 10 May.
Soup's programme kicks off with a solo show from British-Lebanese artist Alia Hamaoui, 'Passing Para-daiza', running till 17 June. Fittingly, Hamaoui was also the first artist to be featured on 'The Shock of the Now' newsletter. Through sculpture, moving image and UV- printed dyed sand, Hamaoui brings the idea of the Islamic paradise garden into dialogue with the car journey, inviting the viewer 'to embark on their own transcendental travels'.
Soup Gallery, 227 East Street, London, SE17 2SS Monday – Wednesday, by appointment only
Thursday – Saturday, 12:00-18:00, Sunday, 12:00-16:00 soupldn.com
Brunette Coleman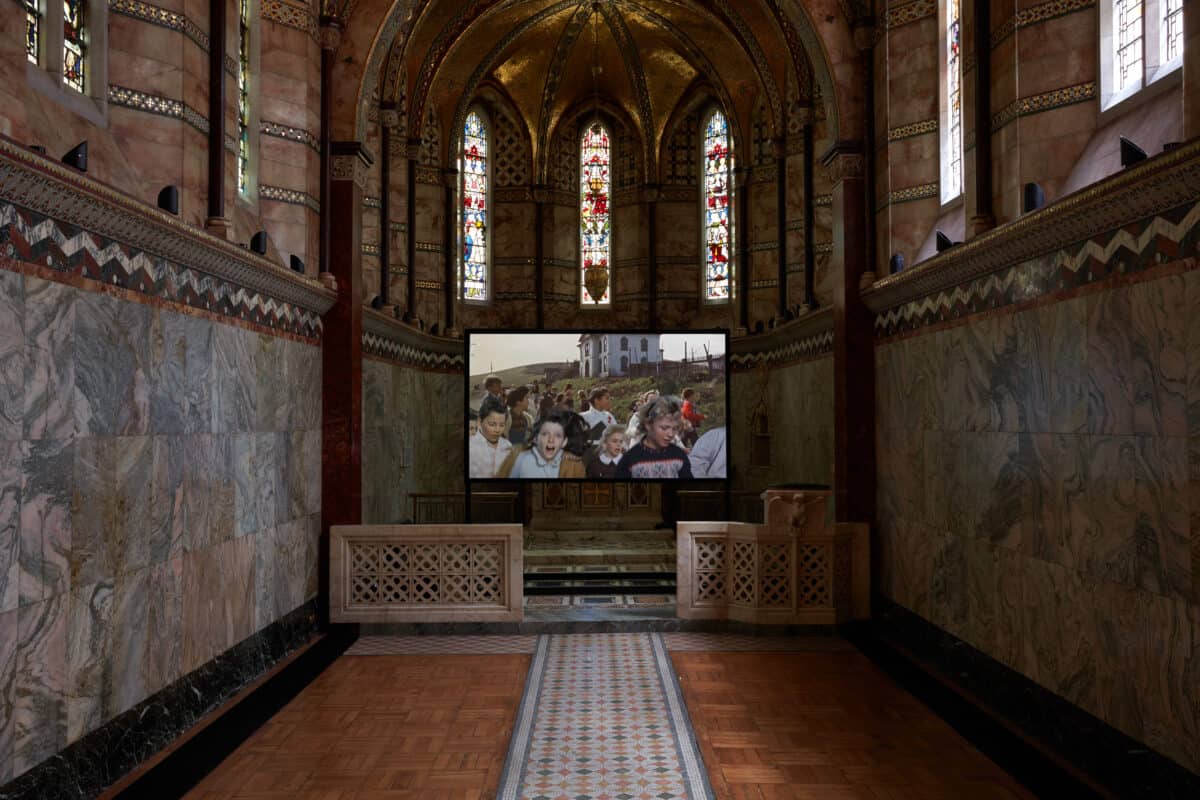 This gallery's first project was a spectacular show in February called 'Phantom Edit', in which the American artists Jacky Connolly and Garrett Pruter took over the jewel-like Fitzrovia Chapel with a pair of films that reinterpreted, respectively, the video game Grand Theft Auto V and Alfred Hitchcock's The Birds.
Launching a permanent Bloomsbury space on 1 June, Brunette Coleman is responsive to the literary associations of the area. First up is a nine-artist group show, all women, called 'The Artificial Silk Girl', a title borrowed from Irmgard Keun's 1932 novel of the same name, which was a bestseller in her native Germany until the Nazis banned it for its representation of women's sexuality. Expect to see both UK-based and international emerging contemporary artists, with a focus on first presentations in London.
Brunette Coleman, 42 Theobald's Road, London WC1X 8NW brunettecoleman.com
CHEMIST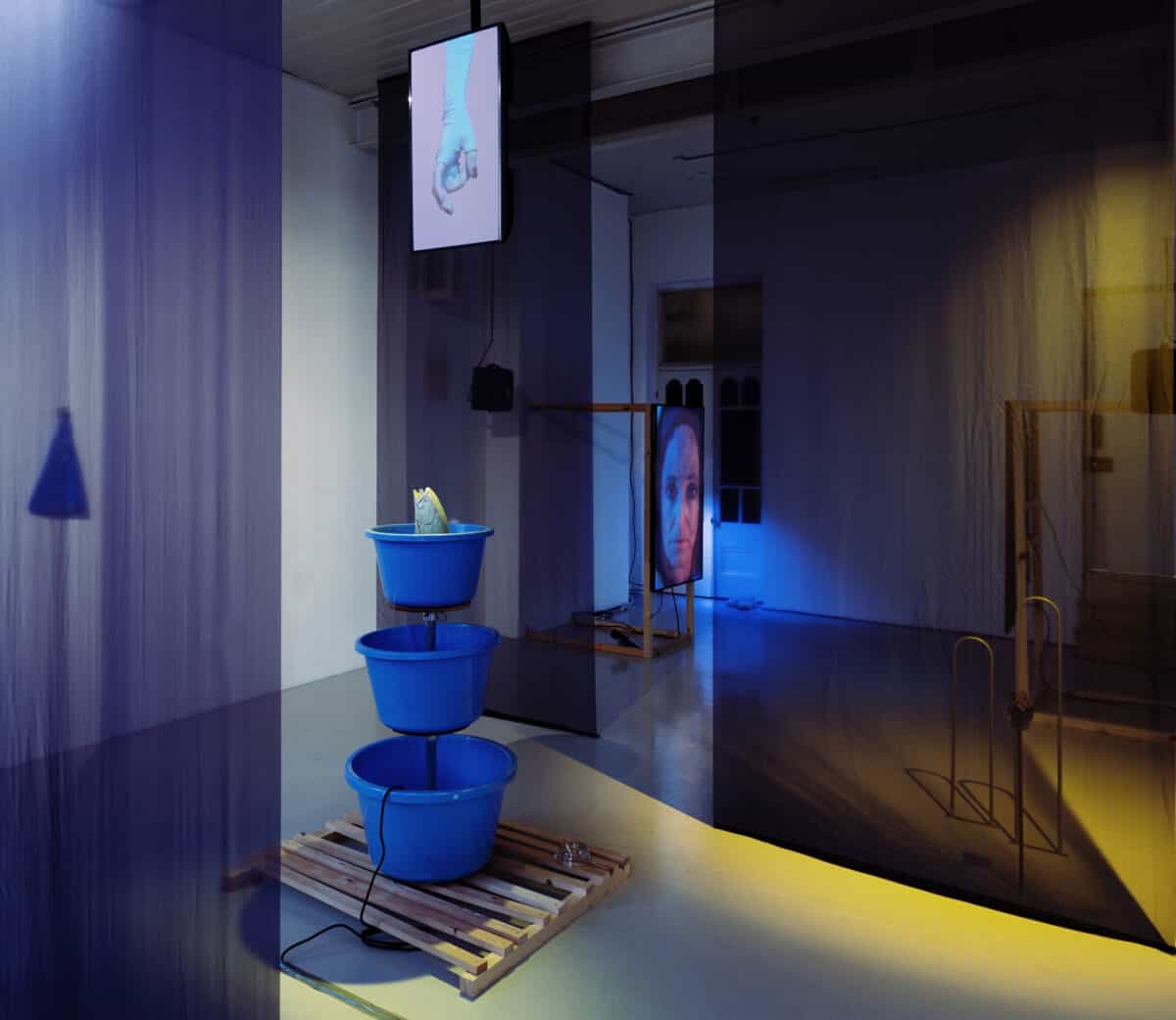 This artist-run gallery in Lewisham is committed to supporting the practices of critical, socially engaged artists, whom it invites to develop long-term projects in consultation with co-founders Kineret Lourie and Ariel Caine. Both have strong ties to the area: Lourie is a tutor at nearby Goldsmith's and Caine is a former member of Turner Prize-nominated multidisciplinary research group Forensic Architecture, which is also based at the south-east London university. The gallery, which opened in January 2023 and is housed in a former chemist's shop, will also host performances and film screenings.
The current exhibition is a video, sound and sculpture installation by Miriam Naeh, called 'Double Forehead', running from 21 April-21 May 2023. It refers extensively to a play, A Night in the Old Marketplace, produced by GOSET, a Yiddish avant-garde theatre which operated in Russia from the time of the Bolshevik revolution until its dissolution by the Soviet authorities in 1948.
Chemist Gallery, 57 Loampit Hill, London, SE13 7SZ, Thursday – Saturday 12:00-18:00, Sunday 12:00-17:00 chemistgallery.com
Incubator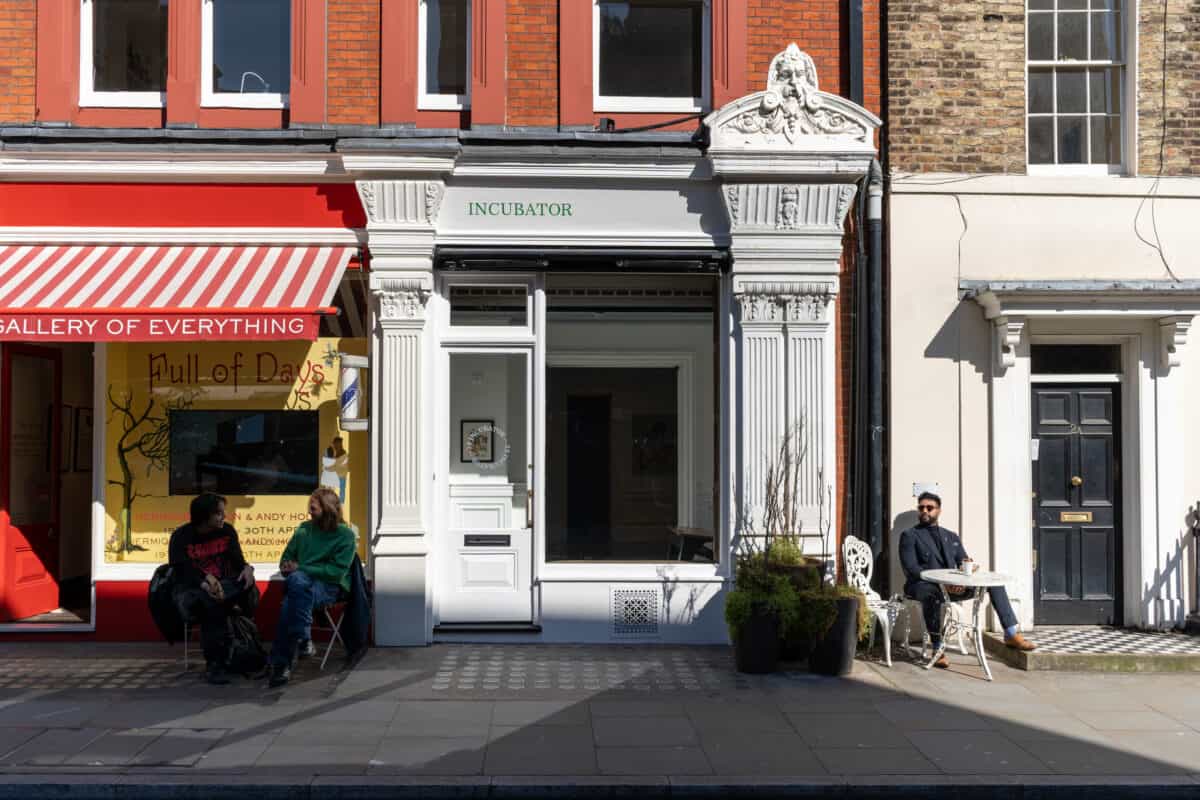 The Incubator project began in 2021, offering emerging artists the chance to put on a week-long solo exhibition in central London. These shows ran back-to-back in an 'adrenalised pop-up series', and the project ran again in a similar way in 2022, before Incubator set up shop at a permanent space on Marylebone's Chiltern Street, which opened on 5 April 2023. The current season runs until 25 June, providing six London-based emerging artists with their first solo exhibitions, which will now run for two weeks each instead of one.
Founded by Angelica Jopling, the daughter of White Cube director Jay Jopling and film director Sam Taylor-Johnson, Incubator also intends to enliven its programme with biweekly performances from creative practitioners including poets, dancers and musicians.
Incubator, 2 Chiltern Street, London, W1U 7PR Thursday – Sunday 12:00-19:00 and by appointment. incubatorart.com
Alice Amati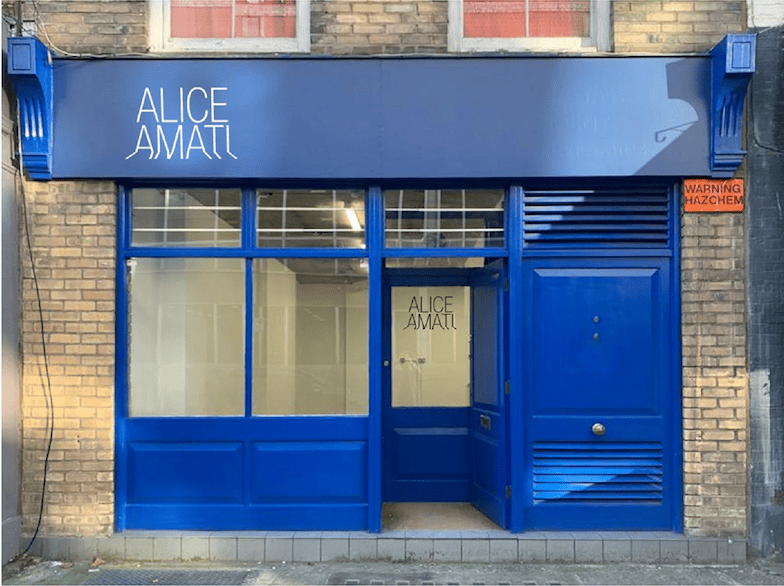 This gallery opens on Warren Street on 1st June 2023, with a group show featuring four international painters, Danielle Fretwell, Dion Rosina, Ugo Sébastião and Ben Zawalich, entitled 'Infinite Loop' and running till 8 July 2023. In the show, the artists aim to create a dialogue with the past and encourage a slow mode of looking in contrast with the haste with which we tend to consume digital images.
Director Alice Amati promises to support early-career artists, providing what will often be their first solo exhibitions. Having worked at several London galleries, including as a Director of Workplace and Sales Assistant at David Zwirner, Alice 'decided it was the right time to bring my own vision to life. I have been inspired by a new generation of female gallerists that are bringing something exciting and new to the scene in London and internationally, and I look forward to working alongside them and contributing to the conversation.'
Alice Amati, 27 Warren Street, London, W1T 5NB aliceamati.com
5 MORE BRAND NEW LONDON GALLERIES TO CHECK OUT THIS SPRING
Categories
Tags