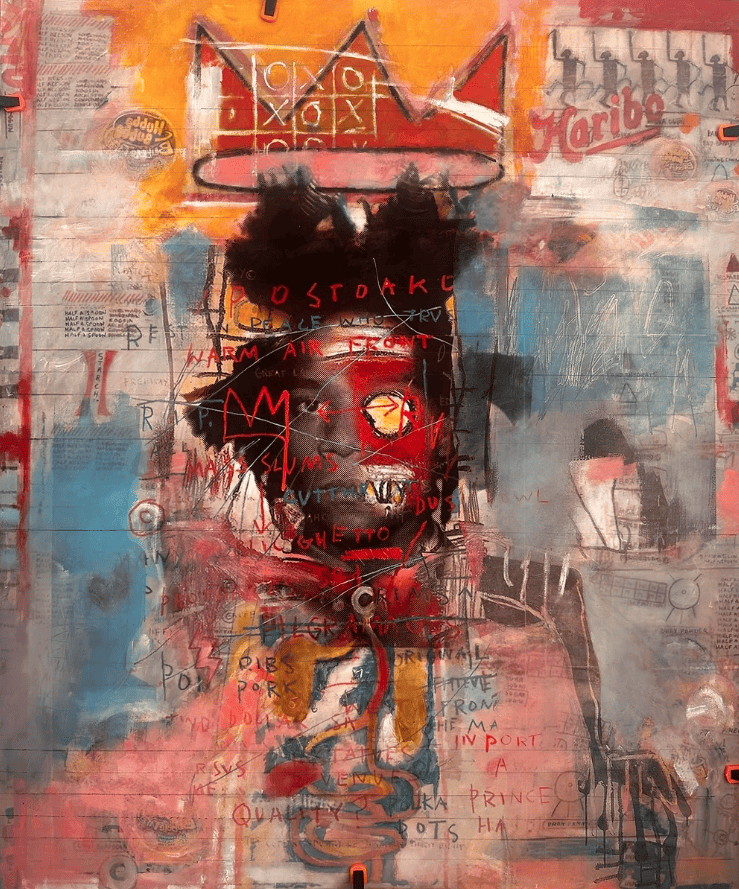 FLUX Exhibition will present its 9th edition with a ten-day event showcasing the work of 50 contemporary artists.  London's leading event to discover the most talented, dynamic painters, sculptors, and performance artists is planning an art extravaganza. 
FLUX has established itself as the platform for contemporary artists to be discovered and to be part of an exceptional, inspirational art event. Held at The Design District – Greenwich Peninsula in London and curated by Lisa Gray, the founder of FLUX, this much-anticipated edition brings 50 artists to the fore. Gray has selected the very best emerging and established artists for a ten-day event.
 

 

View this post on Instagram

 
The exhibition represents an opportunity to gain access to a vast and diverse group of gifted artists, on the path to being the big names of tomorrow, showcasing international talent in a collaborative, inclusive show. FLUX celebrates artists on the precipice of wider accolades and fame. 
FLUX opening night's music will be Jazz Sax 'n' Trax – the sound of a vintage jazz band but with only one musician. Ben, according to the Guardian is a soloist of immaculate taste and lyricism – a saxophonist who has been performing all over the world for over 30 years. He has vast experience, he even played at an event for Sir Paul McCartney who was so impressed he jumped on stage and performed a few songs with him. Ben has played many festivals including North Sea, Brecon, Rotterdam and London EFG and world-famous jazz clubs such as Ronnie Scott's in Soho and Smalls in New York.
Performers at the private view include drag legends Anna Phylactic and Liquorish Black.  The queen of fetish cabaret Marnie Scarlet will also be hosting.
All guests who make a purchase will receive a Limited-Edition artwork worth £200.
Featured artists: Akshita Lad, Aliette Bretel, Amanda Lyon-Smith, Angel London, Ashima Kumar, Becky Atherton, Caroline Lowe, Catarina Diaz, Daniel Shipton, Dominique Holmes, Dossen Bjørnevik, Edwardo Ramirez, Emma Lacon, Emma Loizides, Ernesto Romano, Gary Nicholls, Gary Phillips, Gary Scott, Genevieve Leavold, Giuseppina Irene Groccia, Helen Dyne, Heneriette Busch, Ingrid Houchin, Irina Hoble, Jamal Masarwa, James Reid, Jane Walker, Janet Cawthorne, Kate Pellegrini, Kate Viner, Keith Grafton, Kohlben Vodden, Lenny Lopes, Lesley Oldaker, Maite Baron, Mara Stone, Marcus Jake, Marina Emphietzi Harris, Marinella Pucci, Marlene Luce Tremblay, Naomi Escott, Nathalie Pelisson, Nora Blaj, Paul Squire
Pedro Sousa Louro, Phil Davis, Robert Bloomfield, Robert P. Clarke, Roberto Funai, Shailja Sharma, Shelley Thornton, Simon Probyn, Soraia Andersen, The DnA Factory, Tracey Paterson, Veronica Gudmundson, Viv Owen, Walter Sedriks.
 

 

View this post on Instagram

 
FLUX exhibition, 18th -27th May The Design District, Greenwich Peninsula, Tickets: eventbrite.co.uk/e/flux-exhibition
About the artists
The DnA Factory MRSS are Dallas and Angel. Artistic and life collaborators since 1990 in a vast range of disciplines including sculpture, painting and photography. Their work involves an exploration of the world we all inhabit. Political beasts, they react and respond by creating, in whichever form is appropriate; working together on every aspect; with recurring themes reviewing the politics of the body and sexuality to the wider social and political implications and implementations that shape and create our world.
Recently The DnA Factory has focused on consumerism and the corporate realm, feeding their use of reclaimed or recycled objects and materials; with a love of transmuting a discarded item into something 'other', unexpected or unrecognisable in terms of its previous incarnation. This duo has a passion for material experimentation, discovering limits and moving beyond those limitations.
In terms of style, The DnA Factory is best described as Post-Punk-Baroque mixed with a large dollop of Surrealism, a touch of Pop and a scoop of Expressionism, visceral for sure and very unapologetic. They are exhibited and collected worldwide and are members of The Royal Society of Sculptors.
A textural tangibility is immediately evident in Pedro Sousa Louro's work. Earthy and material-focused, an unassuming beauty is found within the play between dark woods and a muddied palette. Furthermore, geometry plays a crucial role here, as clean white lines converse with blocks of muted colour. There is an almost archival, collage-like approach to the application of materials and hues, and it is as if Sousa Louro has assumed the role of archaeologist, unearthing layers of forgotten history. Educated at Chelsea College of Arts, Sousa Louro is one of the most talked-about LGBTQ artists at the moment.
Flora Borsi is a young fine art photographer from Hungary. She uses exquisite photo manipulation to create surreal images that are thematically focused on identity, relationships, emotions and dreams. Her immaculate technique and subtle conceptual ideas create beautiful evocations of universal emotions, from lust and desire to despair and loss. Borsi at once captures the complex strength and fragility of the human psyche. She expertly visualises dark fantasies and atmospheric dreams, utilising the uncanny and clever metaphor, while unlocking what it means to think, feel, dream and express in the urban world. Her work often features the female body, and she plays with hiding and revealing the eyes or face to leave only the feminine form, exploring questions of female representation and the relationship between body and self. Borsi has exhibited internationally with solo exhibitions in Europe and the USA and has most notably taken part in the Continental Shift group exhibition at Saatchi Gallery. She has also exhibited at the Louvre, France.
Categories
Tags