The Royal Academy will open the 255th Summer Exhibition next week from Tuesday 13th June a unique celebration of contemporary art & architecture, providing a vital platform and support for artists at all stages of their career.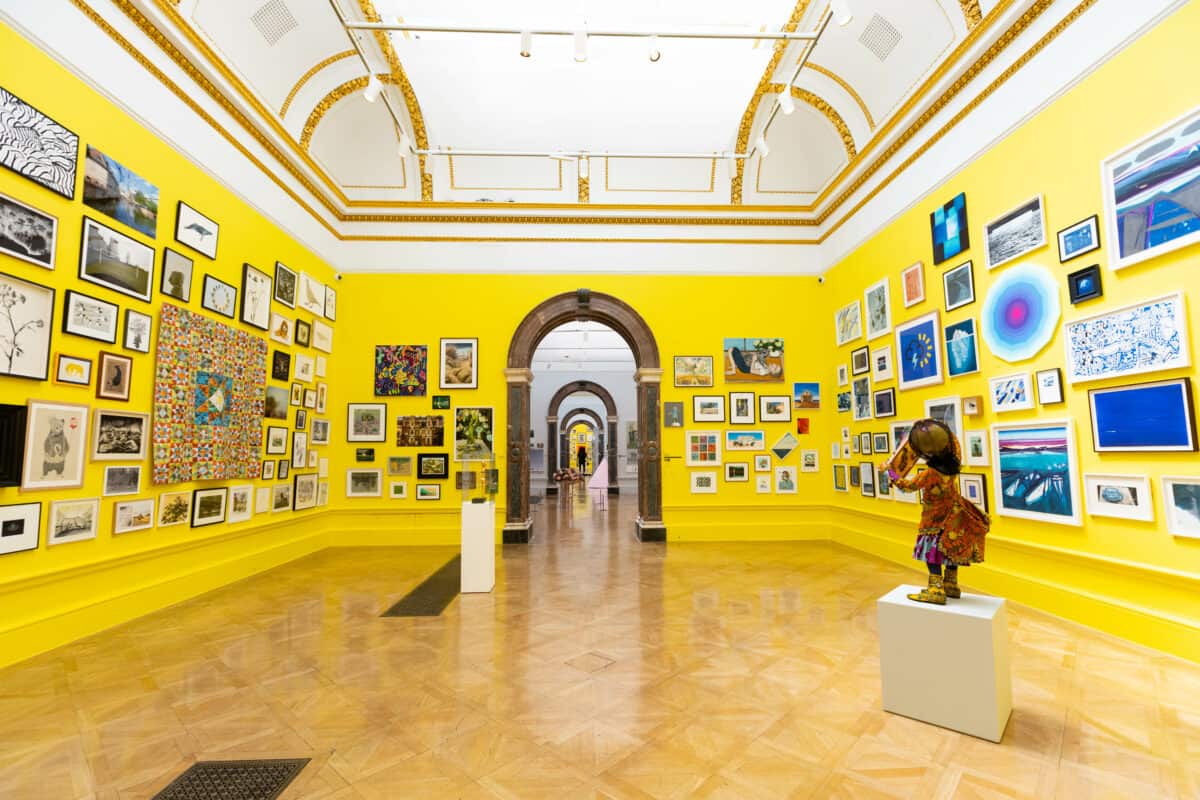 British artist David Remfry RA co-ordinated this year's Summer Exhibition and with the rest of the Summer Exhibition Committee explores the theme of Only Connect, inspired by a quote from the novel Howards End by E. M. Forster.
Artists exhibiting new work this year include British artist Lindsey Mendick, who has created three playful ceramic works, and Barbados-born painter Paul Dash who will show compositions that bridge figuration and abstraction. Other artists invited to exhibit this year include Royal Academy Schools graduates Jenkin van Zyl and Harminder Judge, American multi-media artist Ida Applebroog, St Lucia-born painter
Winston Branch, Colombian sculptor Carlos Zapata and British painters Caragh Thuring and Caroline Walker. A dramatic mobile installation by Irish fashion designer Richard Malone will hang theatrically in the Central Hall, traversing the line between fashion and sculpture.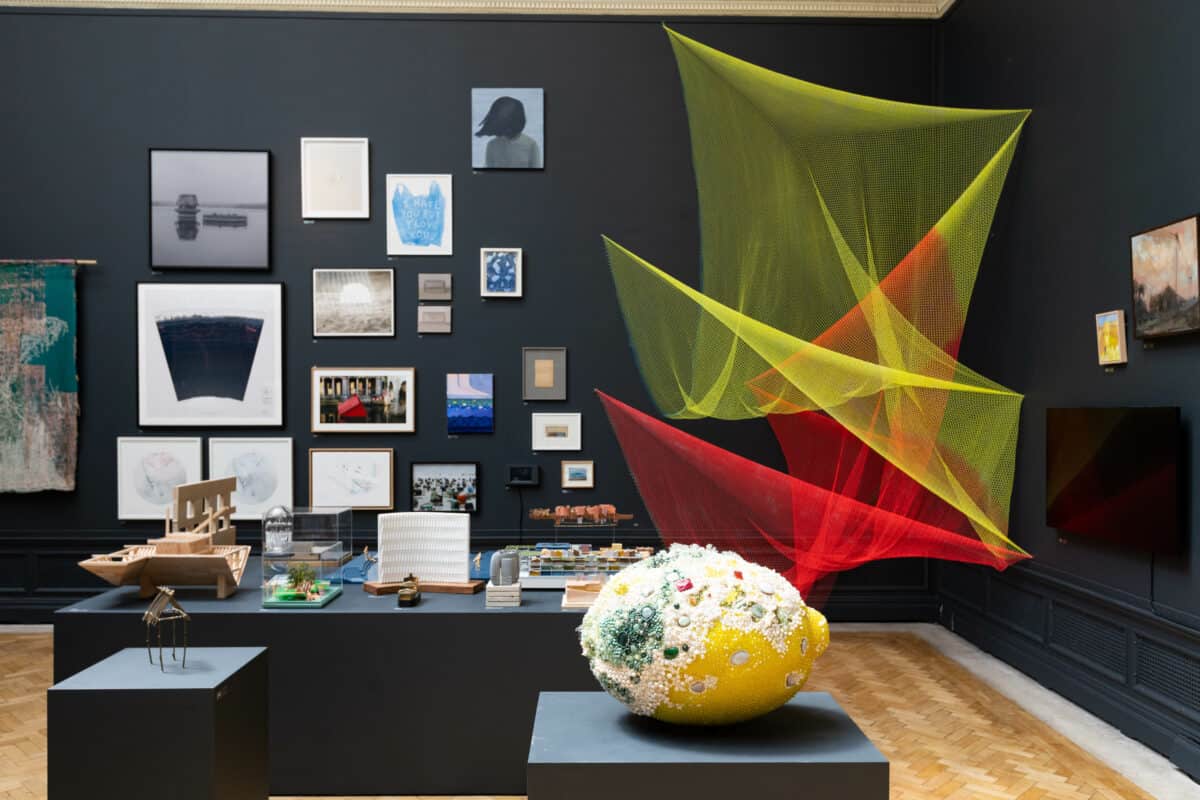 In addition to the large number of public submissions, the exhibition features work by Royal Academicians including Frank Bowling, Michael Craig-Martin, Tracey Emin, Gillian Wearing and the late Paula Rego, as well as Honorary Royal Academicians Mimmo Paladino, Pipilotti Rist and Kiki Smith. Newly elected Royal Academicians Roger Hiorns, Hew Locke, Veronica Ryan and Barbara Walker will be submitting works, as well as newly elected Honorary Royal Academician Kara Walker.
Curated by Royal Academician Peter Barber, this year's Architecture Room focusses on the process of construction and making, showing work that is analogue, crafted and handmade. On display are models, maquettes, drawings, textiles and ceramics. Two towering works by the late Phyllida Barlow RA form the gallery's centrepiece, while a large structure formed of a truss and a found tree, conceived by the students of the Architectural Association's Design + Make MA programme dissects half the room. Turner prize-winning collective Assemble, exhibiting for the first time as Royal Academicians show prototypes of the ceramic tiles used in their 2017 Art on the Underground project at Seven Sisters station. Ugandan designer Jonah Luswata presents his Moonlight Towers (2021), inspired by the form of an obelisk and made from the underused and highly sustainable material American red oak.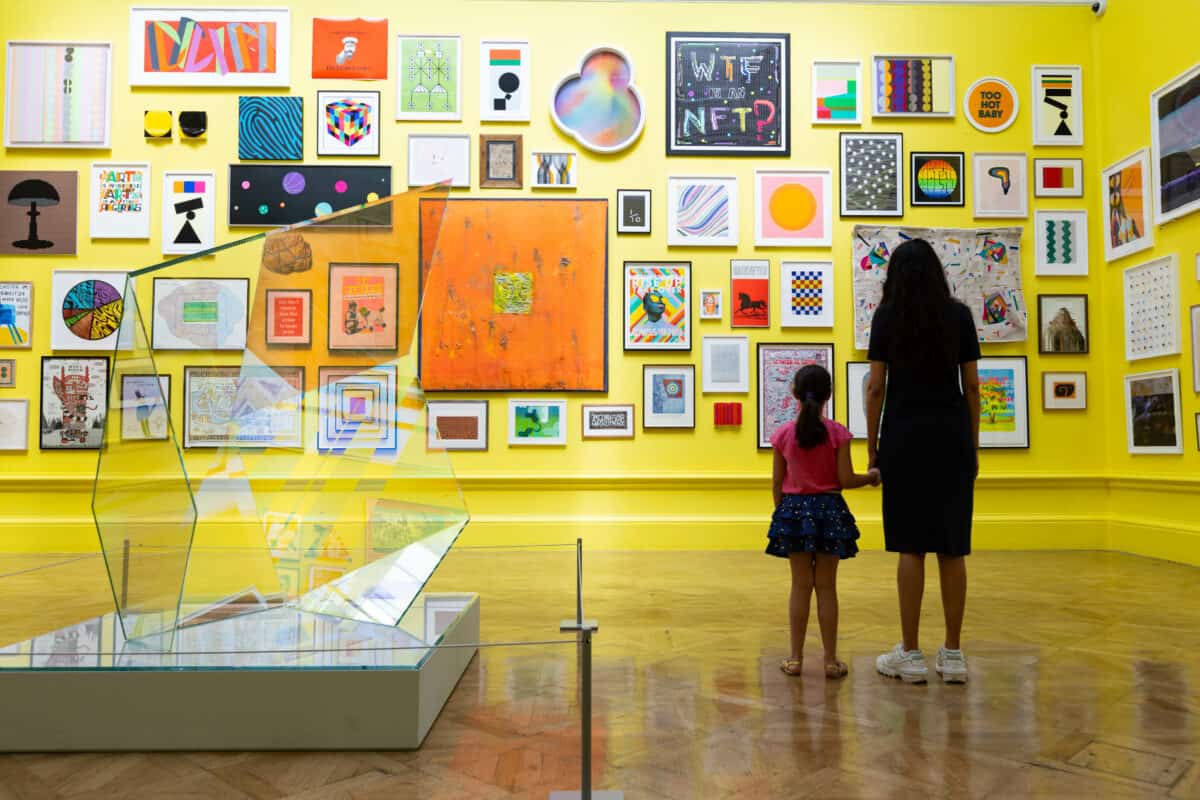 The Royal Academy Summer Exhibition, 13th June – 20th August 2023 royalacademy.org.uk
Categories
Tags