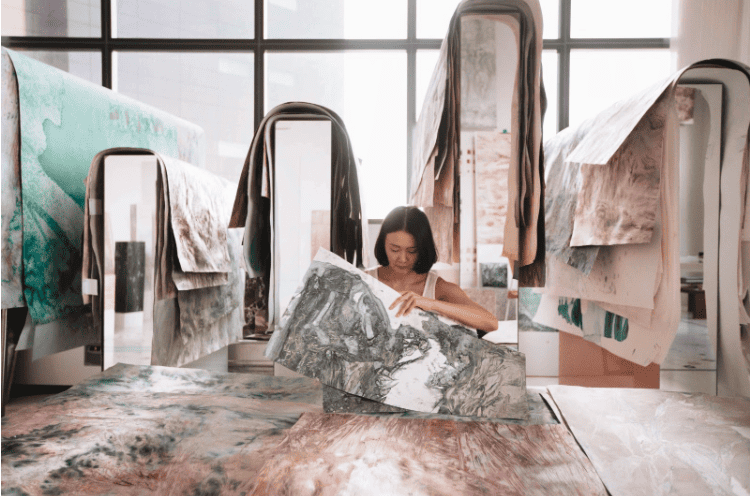 Kate MacGarry has announced the representation of Dawn Ng.
Dawn Ng was born 1982, she lives and works in Singapore. Ng's practice uses photography, light, film, collage, painting and large-scale installations to consider time, memory and the ephemeral. In her recent series Into Air she emphasises temporality and beauty through her documentation of melting blocks of pigmented ice, sculptural forms that she creates in layers in the studio. The final stage of the process results in 'Ash' or 'residue' paintings – paper is steeped in the melted pigment over several weeks and the result is a new surface, a combination of careful manipulation and chance. Encouraging slow looking, Ng's works is characterised by lyricism and a nuanced use of colour and draws visual parallels with topographical references of landscape and geology.
Recent solo exhibitions include Into Air, curated by Jenn Ellis, St Cyprian's Church, London (2022) and Monument Momento, Sullivan & Strumpf, Singapore (2020). Ng has been commissioned by the National Gallery Singapore (2023), UBS Art Collection (2023), Asian Civilisations Museum (2020), ArtScience Museum (2019) and the Hermès Foundation (2016). She has exhibited at the Musée d'art contemporain de Lyon, the Jeju Biennale (2017) and the Lille 3000 art festival, France (2015).
Dawn Ng's first solo exhibition at Kate MacGarry runs until 20th May 2023.
Categories
Tags