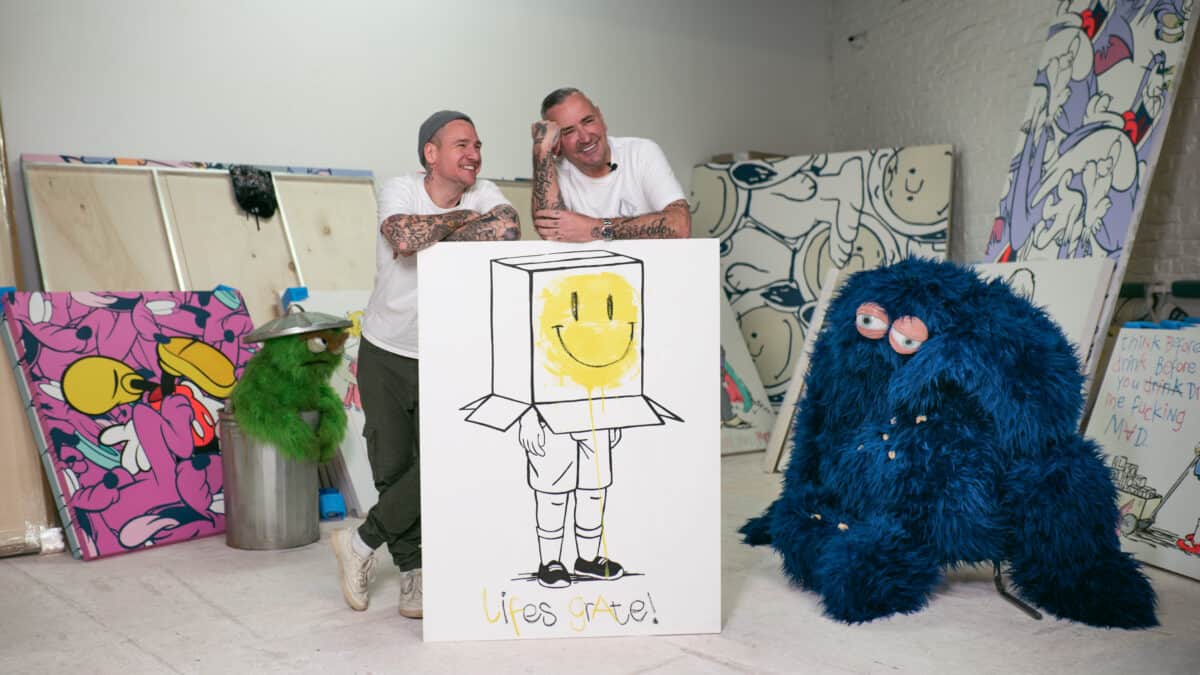 We caught up with DJ Fat Tony just after the opening of his joint exhibition with Opake 'Church Halls and Broken Biscuits' which continues till 20th May at Quantus Gallery.
How did you meet up with Opake and how did the idea for an exhibition come about?
Mutual pals suggest that the two of us should meet, not just on a creative level but also personally. We had no agenda set out and the moment we met we knew we just had to create Church Halls & Broken Biscuits.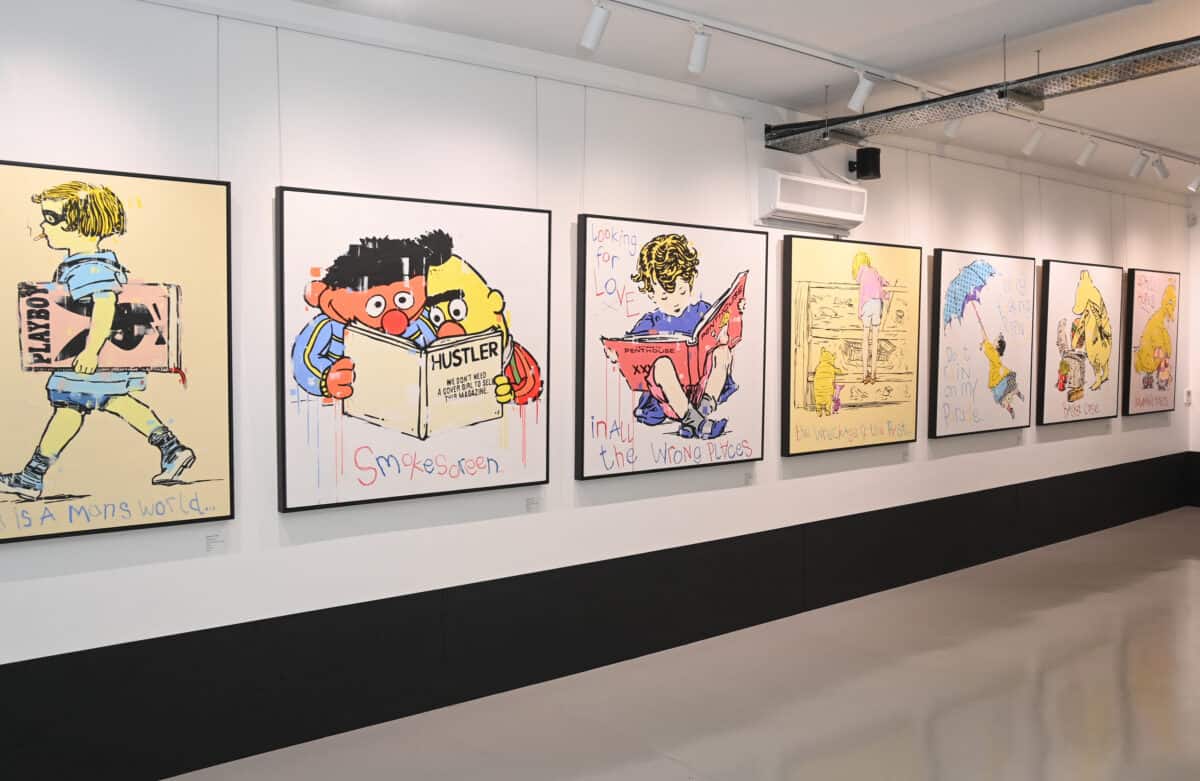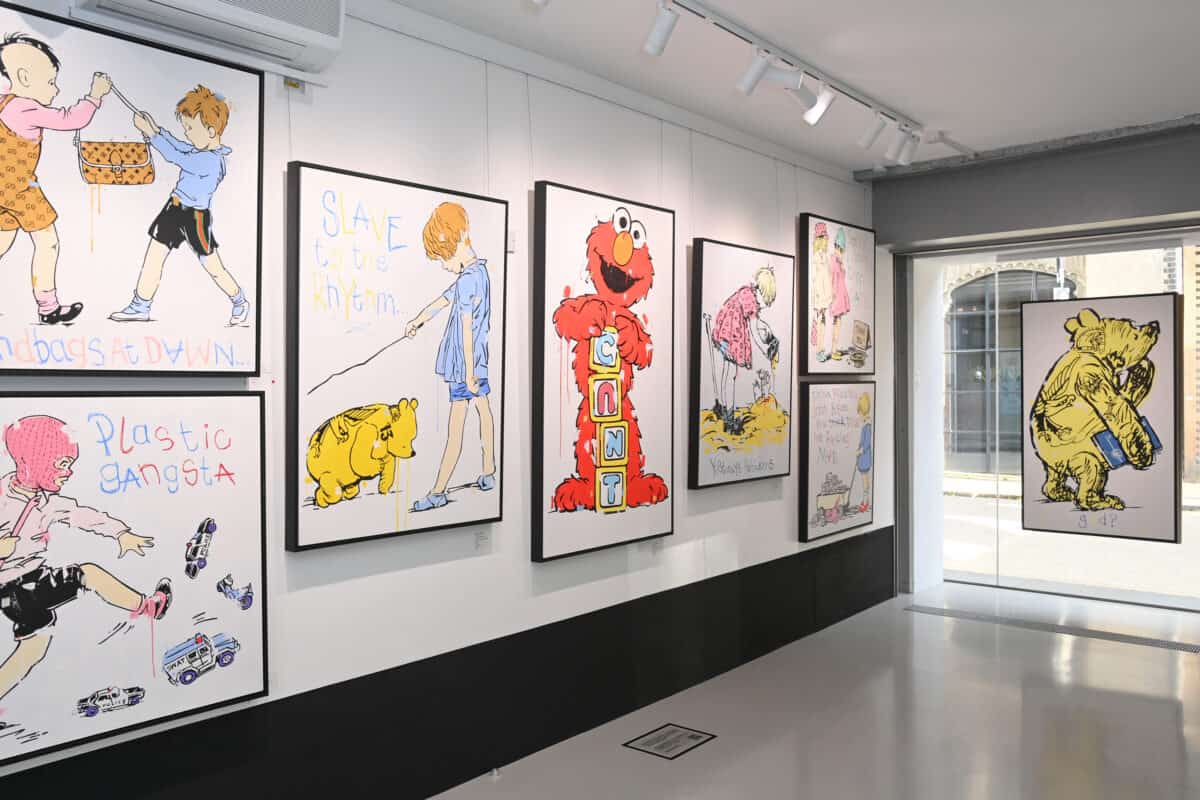 You have been sober for 16 years but the language in your text is still very raw – is it still a daily battle to remain clean? 
No, it's not. Hasn't been a battle for so time now. I haven't had cravings for many many years. No longer about drink or drugs, I do have daily battles with other things though, like sugar and shopping.
So pulling all your teeth out with pliers in the early nineties didn't make you go sober – what happened in 2007 to make you do it? 
I reached the end of the road and there was a good given moment of clarity that changed my life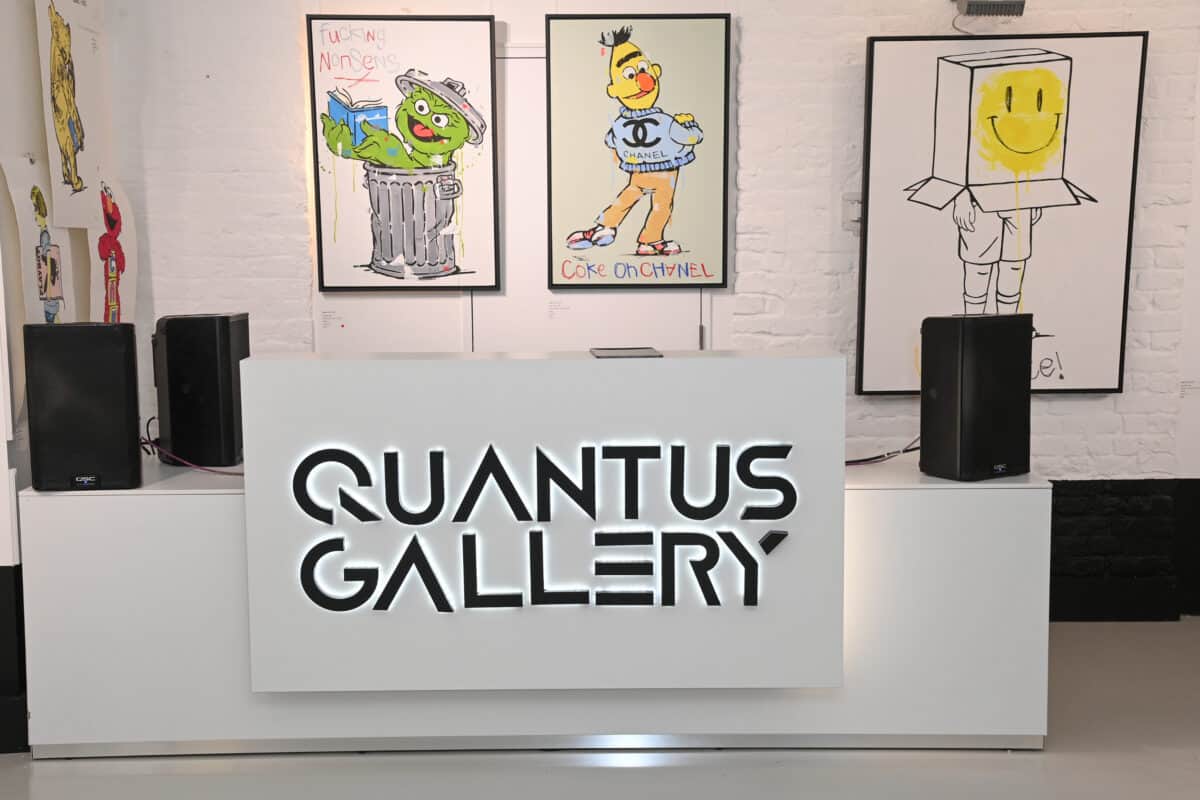 How has it been working with Quantus? 
It's been a great experience. Quantus have made a name for themselves in the contemporary art scene so they were the perfect partners for us to team up with on this.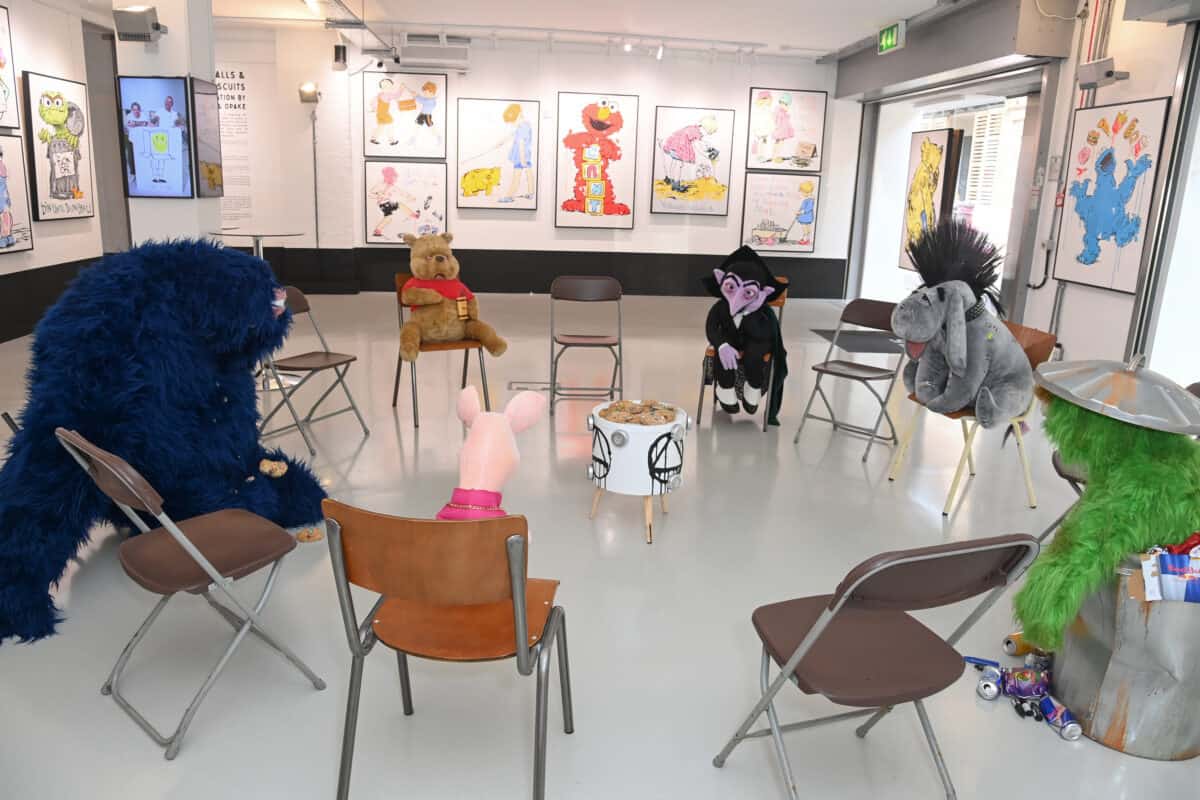 What is the title of the exhibition about? 
It's based off the experience of people in recovery going to a meeting. They're always held in church halls, and the biscuits are never fully in tact.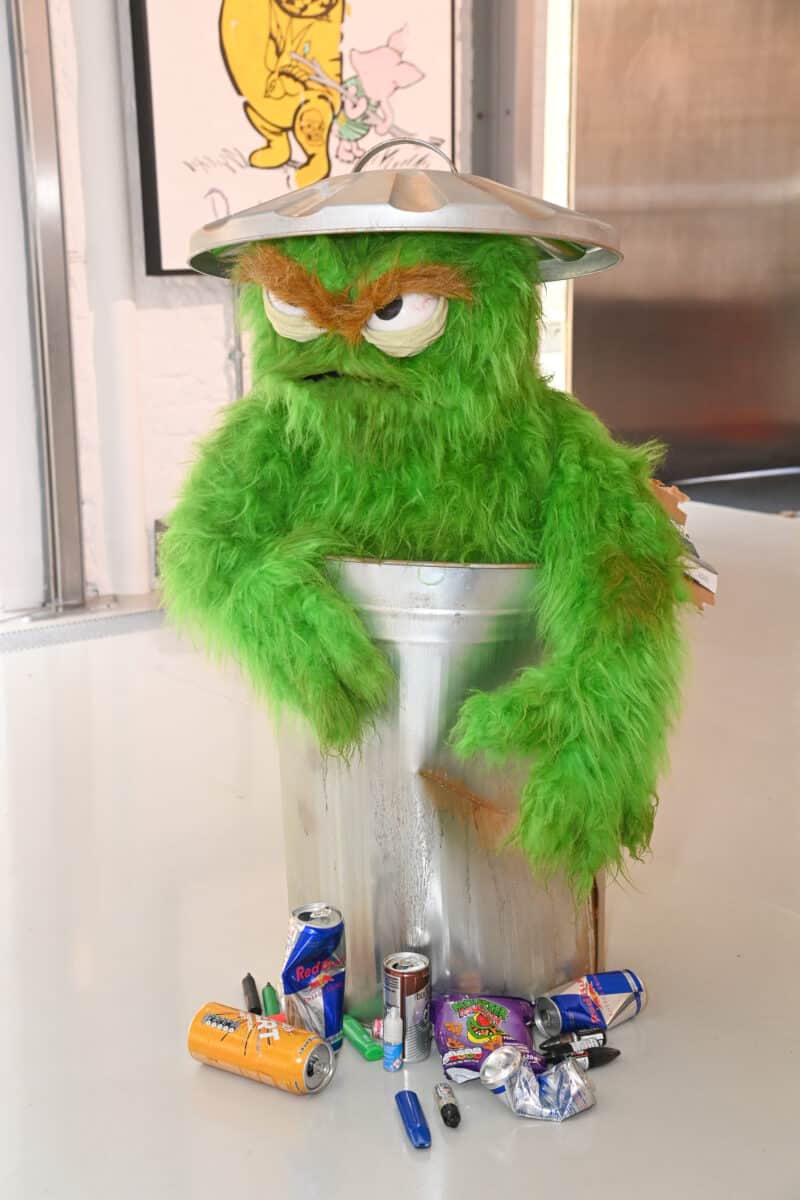 What has been your worst decade – what has been your best? 
My worst decade was the last decade before I got clean by far. Hasn't happened yet, I am always excited and looking forward to tomorrow.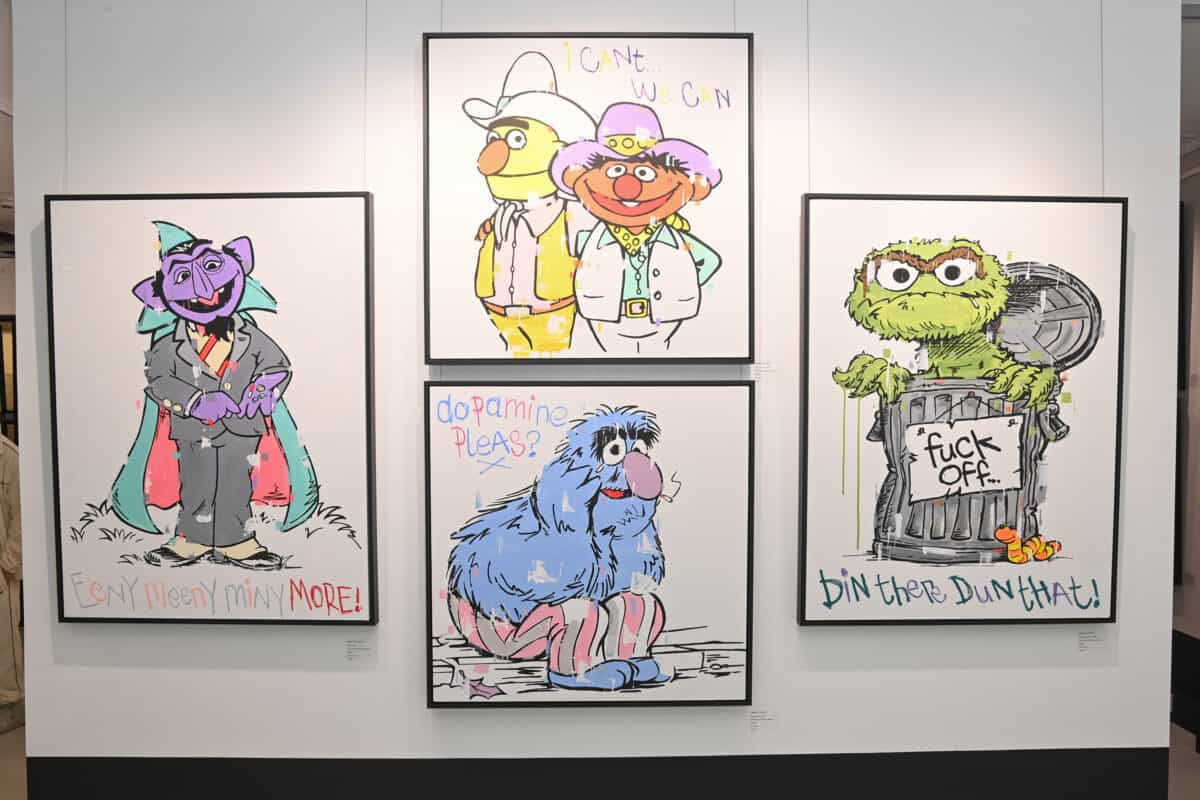 Any more plans to work with Opake? 
Yes of course! This is just the beginning. His talent is immense and the way we understand each other is too special to not pursue further.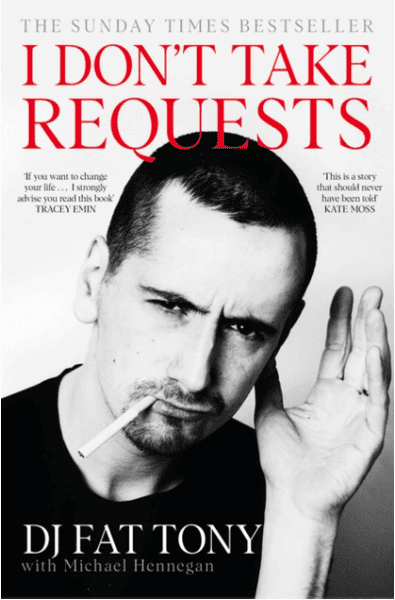 What's coming up for the rest of the year? 
Where to begin! The paperback of my Sunday Times Bestselling memoirs, I Dont Take Requests comes out the end of May. I have Glastonbury, and so many other incredible festivals and gigs lined up. A podcast in the pipeline and so much more. I am so excited for the rest of 2023. Follow here @dj_fattony_
DJ Fat Tony + Opake, Church Halls and Broken Biscuits, 27th April – 20th May, Quantus Gallery,
Categories
Tags