Two weeks and five art fairs are about to overtake New York City completely. Never satisfied to settle for chaos as it is, Brooklyn-based art writer Vittoria Benzine has dolloped extra activity on top — a music then mural festival in California smack in between. Before the whole world gets spun up sweeter than cotton candy, let's take a moment to recap the must-see shows on view across the city just through this week. When one door closes, another opens. You know there's about to be a lot of crazy opening parties afoot. For now, first thing's first. Let's savor this moment, this calm opening the storm.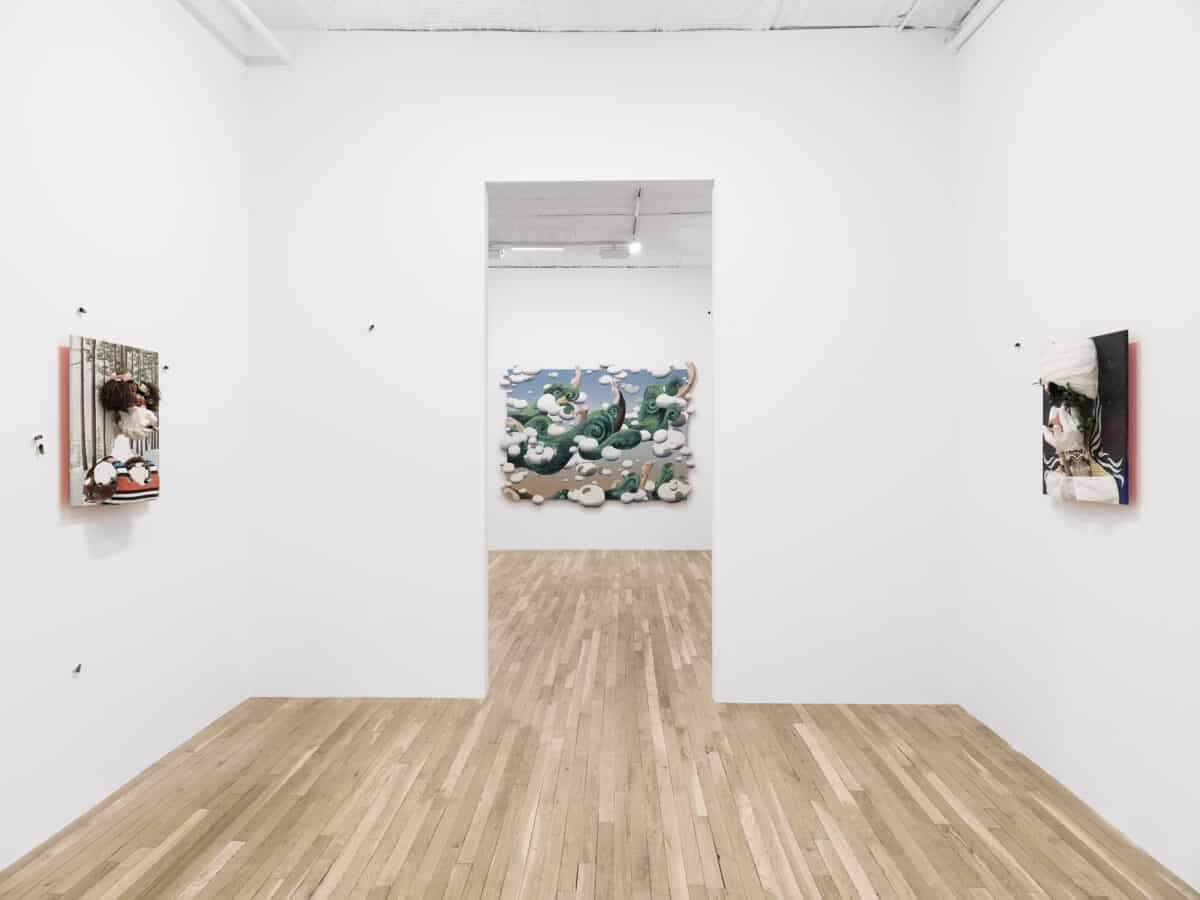 Heavy collages carry viewers through Payano's first show of new work as a roster artist at Charles Moffett — opening with snarky and animate peach tree brambles, through maximalist oracles in relief with sturdy outstretched hands holding fruit, and concluding feet up across three arrangements of acrylic and oil on muslin-covered wood. Colored vinyl paper on the back of each piece, whether tondo or rectangular, douses its aura in an iridescent halo. Multicultural Payano grew up in Washington Heights and discovered his love for China young. For years now he's been based between Beijing and New York, balancing wonder, will and ease well before his Parkinson's diagnosis three years ago. Through May 13.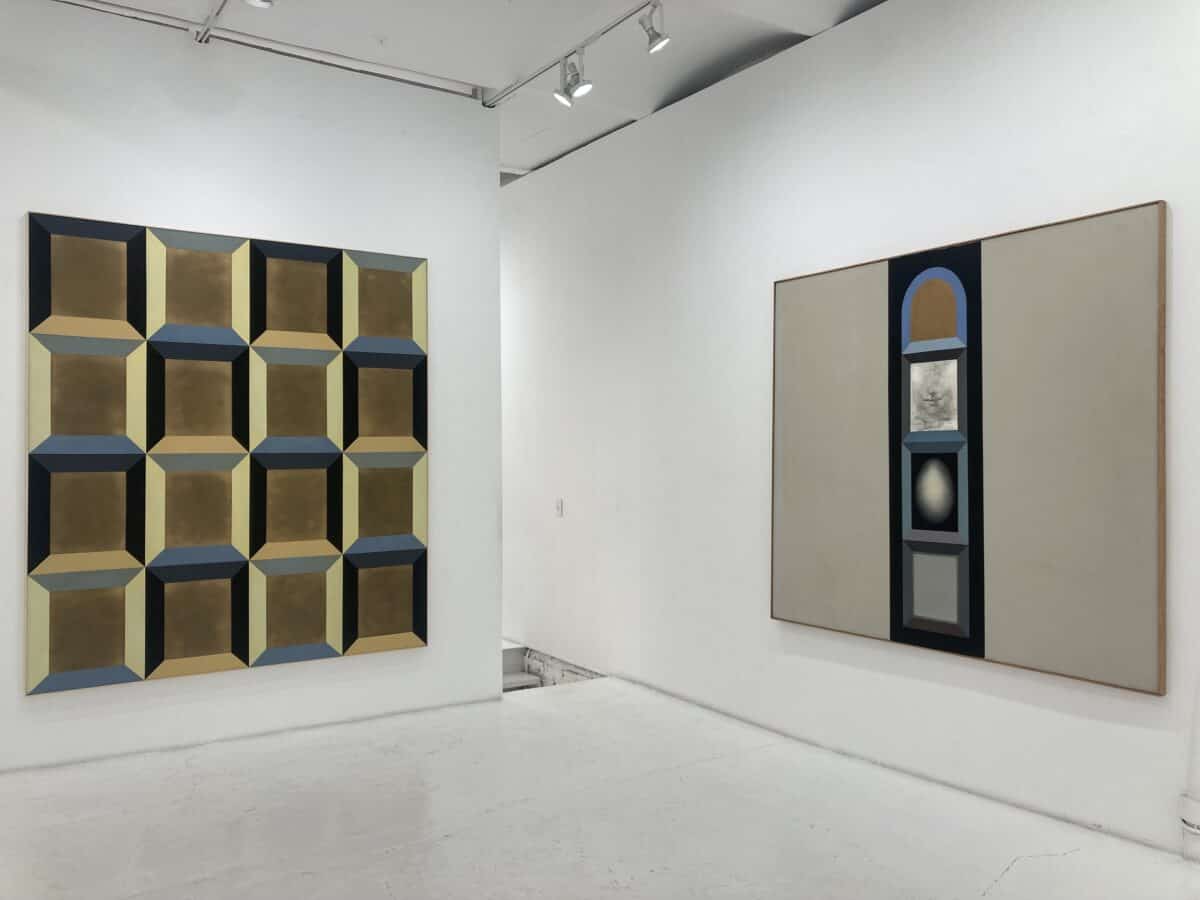 In 1958, pioneering feminist and varied abstractionist Schapiro became the first woman to have a solo show at André Emmerich Gallery — a year before Frankenthaler. Schapiro's first solo presentation with Eric Firestone Gallery in seven years explores this critical swath in her career, spanning as many possible styles as the space permits, from cooler geometric architectures to energetic arrangements of pink and yellow patterns. Snippets of process drawings in the basement illustrate how that vast visual range hailed from an experimental mind — Schapiro collaborated extensively in art and organizing with Judy Chicago, but also with Mac designer Jef Raskin and physicist David Nabilov. Through May 13.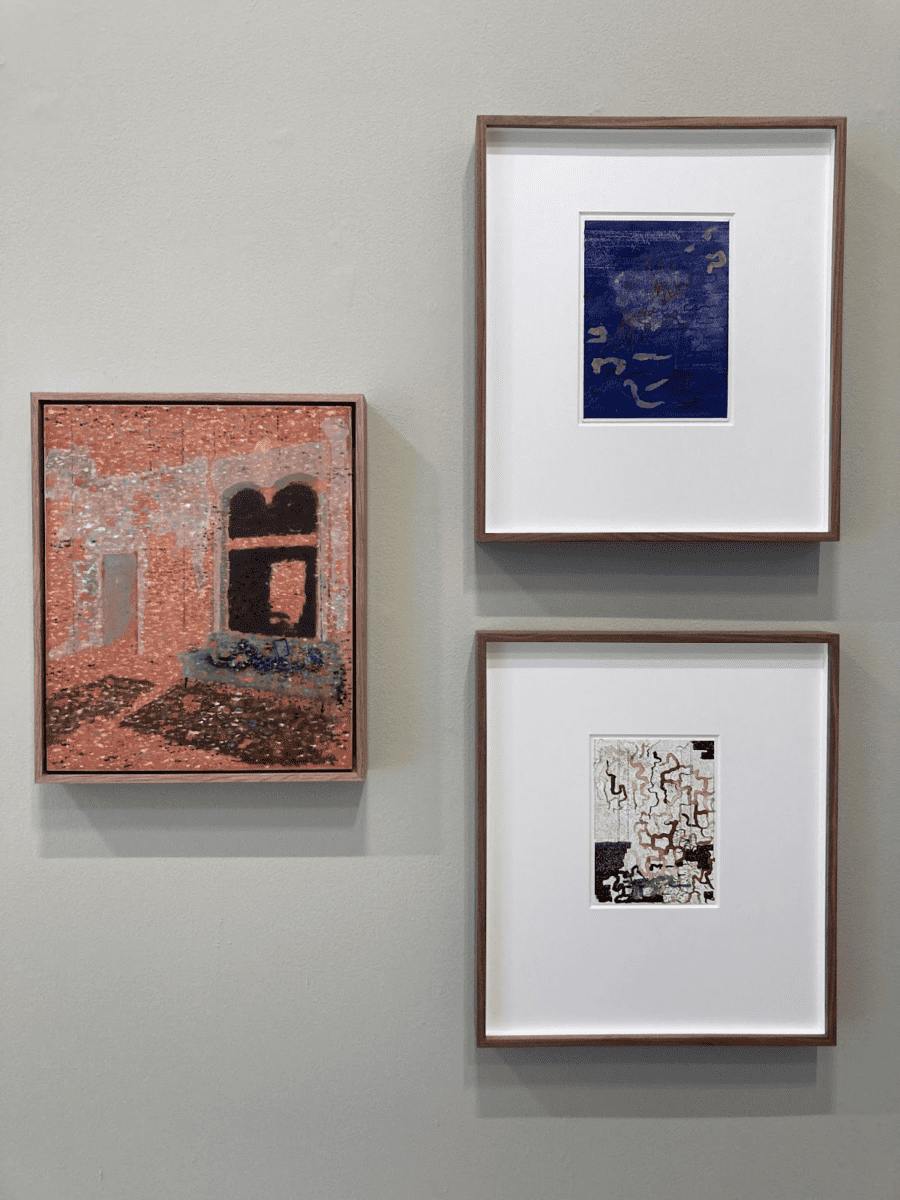 For about a year now, I've been unlearning my desire to know the answer by building my own relationship with an artist before reading anything. As such I first strolled Elespe's sun-drenched show of new works and let them affect me on their own terms. "Sensitive" kept streaking through my head — you can imagine how psyched I felt upon seeing that in the release. But what makes them sensitive? In some, a figure lazes completely inert and presumably alone. Been there. But the details — furtive forms resolving alongside hairline outlines like synapses, prove this Spanish painter's attuned to the finer things. Through May 6.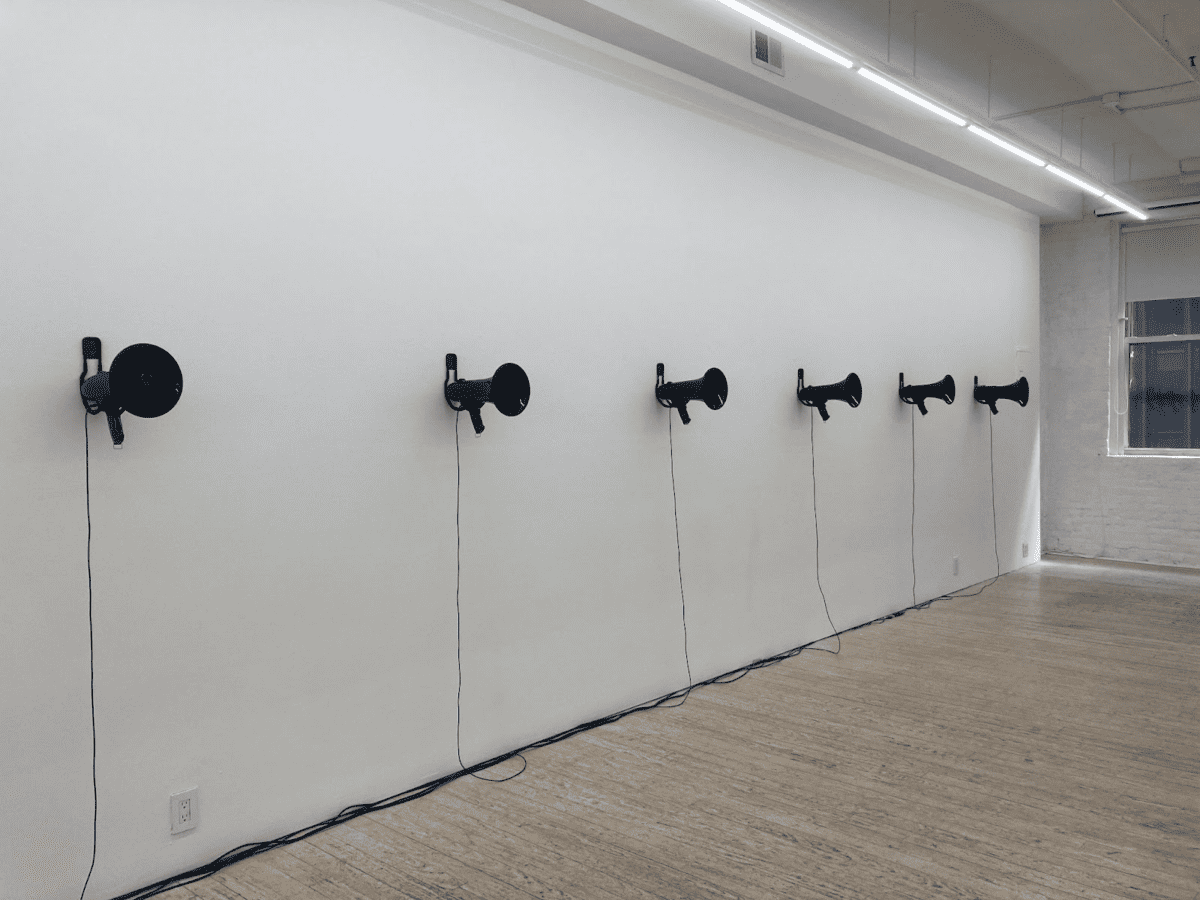 New York-based Kamari Carter makes his debut at this experimental Chelsea outfit with a show centered around his latest 10-channel live audio broadcast of police scanners in the most dangerous communities for people of color across America, calling out in real time from ominous black microphones with gun handles. The random rises and swells of activity and silence are interesting data points on their own — does crime synchronize over fluctuations in time, weather, or maybe the earth's magnetic fields, regardless of geography or ecosystem? Moments of quiet are somehow equally unsettling as the dry drones of cops describing weaponry and confirming arrests. Through May 13.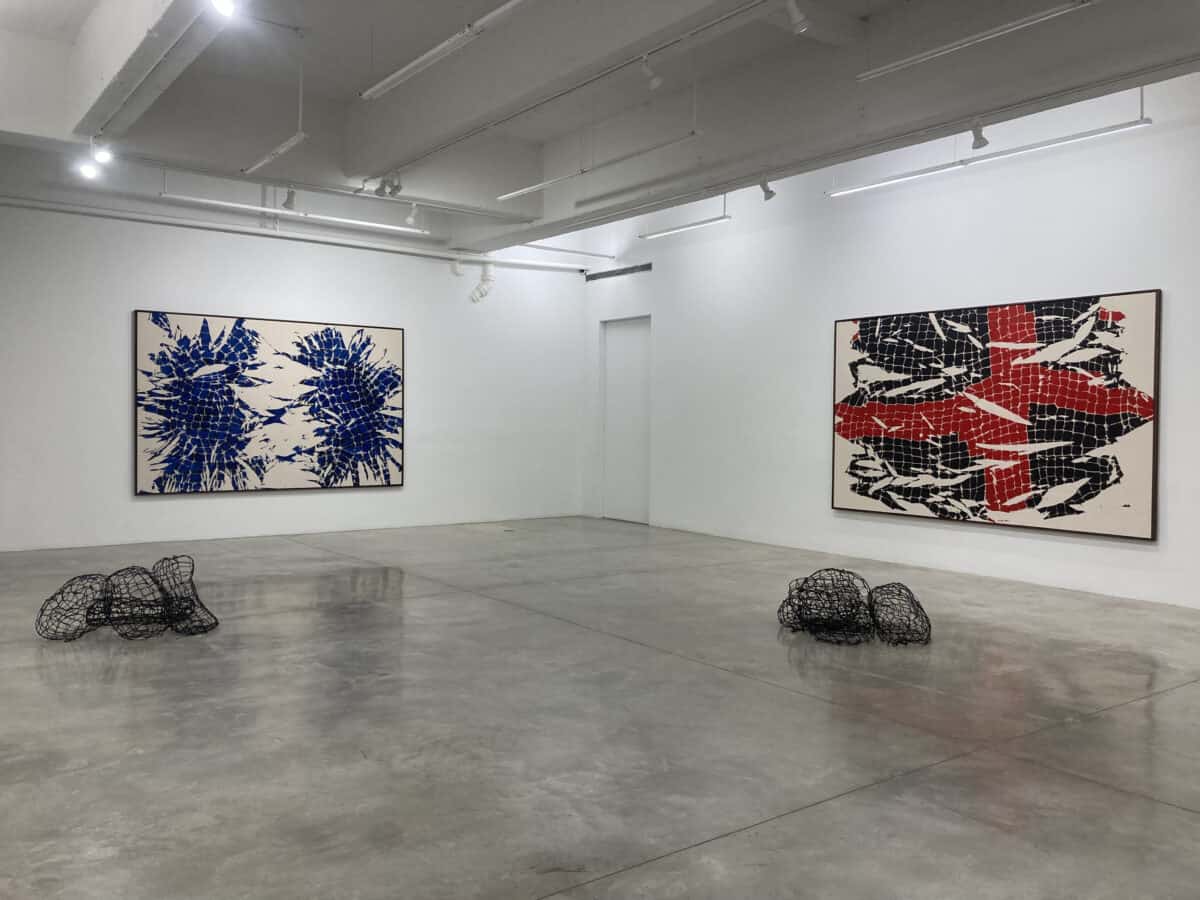 When I tell you I've never built anything with my own two hands, I mean I used a hammer for the first time ever 18 months ago, and a plunger for the first time last week. So it takes a special kind of artwork to make me stand there and wonder, by knee jerk reaction, how it got made — much like this did. Smart arrangement of palpable, patterned motifs. Lee's latest show expands on her Bondage Baggage sculptures, exploring the narrative of diaspora and how movement both heals people and gives them something to heal from. The full show offers embodiment of Lee's process — painting, sculpture, and film harmonize into a human tale universal as the art of securing bags for the road. Through May 6. 
Categories
Tags