Marie-Claudine Llamas, Founder of Guerin Projects, and Mica Bowman, Director at Bowman Sculpture, have teamed up to curate 'The Power of She: A Tribute to Women in the Arts'.  
The exhibition includes sculpture by Emily Young, who was described by the Financial Times as 'Britain's greatest living stone sculptor', as well as stunning Elisabeth Frink, Dame Barbara Hepworth, Joanna Allen, Helaine Blumenfeld and Camille Claudel sculptures. 
'The Power of She' will feature 18th and 19th Century women artists as well as contemporary artists. The featured artists are; Joanna Allen, Pauline Amos, Hanneke Beaumont, Helaine Blumenfeld, Camille Claudel, Mollie Faustman, Else Fischer-Hansen, Dame Elisabeth Frink, Dame Barbara Hepworth, Sarah Hoadly, Lily Lewis, Carla Prina, Germaine Richier, Jessica St James and Emily Young. 
Bowman Sculpture's iconic gallery space in the heart of St James's, Mayfair will host the exhibition from 5th May to 16th June 2023 and have a program of events running throughout the six-week show including artist talks, music recitals and guest speakers. They also plan to participate in London Gallery weekend and have a special guest performance planned for the afternoon of Sunday the 4th of June.  On the 12th of June, Bowman Sculpture will host an event as part of WAAW (Women Artists Art Week), which will include a performance of The Dying Swan by Natascha Mair, Prima Ballerina of the English National Ballet, and a talk on Carla Prina and Else Fischer-Hansen by New York gallerist Hong Gyu Shin. 
Through the curation of the 'Power of She', Llamas and Bowman will explore a variety of themes ranging from the silent history of female artists, humanity's relationship with nature and the human condition, and the role of women in contemporary society.
Mica Bowman is the director of Bowman Sculpture the foremost gallery in the world for sculpture by Auguste Rodin. The gallery specialises in European Romantic sculpture of the 19th century, dealing in the masters of this period, such as Jean-Baptiste Carpeaux, Albert-Ernest Carrier-Belleuse, and Aimé-Jules Dalou through to the Impressionist, Modern and Cubist sculpture of Edgar Degas, Pablo Picasso, Henri Laurens, Jaques Lipichitz and Ossip Zadkine. Bowman Sculpture also specialises in significant English New School and Modern British artists, such as Lord Frederic Leighton and Hamo Thornycroft, and Henry Moore and Elizabeth Frink. Additionally, the gallery deals in a selection of contemporary artists, such as Joanna Allen, Hanneke Beaumont, Maurice Blik, Helaine Blumenfeld, Massimiliano Pelleti and Emily Young. 
Mica joined Bowman Sculpture in 2019 and has since curated several exhibitions including 'Rodin: Influenced and Inspired', 'Hanneke Beaumont: Timeless Expressions of the Human Condition' and 'When Matter Becomes Form'. Her enthusiasm for sculpture has led to significant sales to both private collectors and public institutions, including the Musée Rodin, the Musée Camille Claudel, the Snite Museum and The Wadsworth Atheneum. In 2020 she collaborated with the Sir Denis Mahon Foundation featuring the work of Emily Young and participated in Masterpiece conversations discussing contemporary Sculpture with Melanie Vandenbrouck, curator of sculpture at the Victoria and Albert Museum.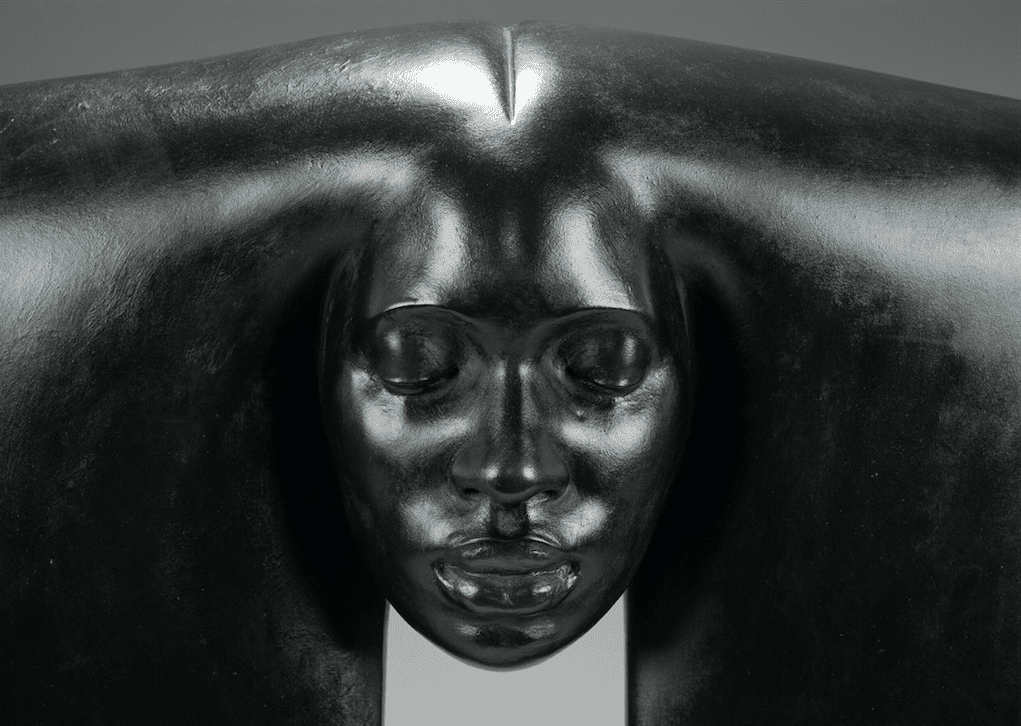 Marie Claudine Llamas is a London- based French curator. She started her career as an artist, studying at les Écoles des Art Decoratifs (Ecoles du Louvre) in Paris, Charles Cecil Studios in Florence, and City of London Art School in London, after which she went to the Royal College of Arts on a scholarship.
MC recently rose to attention for having curated the all women "The Tribe" rooms as part of Art in The Age of Now at the Fulham Town Hall and LUAP's solo show at 95 New Bond Street. Over the past 10 years she has curated numerous large scale acclaimed shows, which included Chas Smash's "A Comfortable Man" Show at Wiltons Music Hall and "Take! Eat!" Curated at St Marylebone Parish Church during Frieze week. She has taken part in numerous panel talks, including "Boom for Real, the Late Teenage Years of Jean Michel Basquiat" at Hauser and Wirth in Somerset. MC is growing to become an accomplished part of the burgeoning London Art Scene, her work has recently been featured in the Kensington and Chelsea Review and Evening Standard.
Guerin Projects is led by MC, and
Lee Sharrock: How did you start working together, and where did the idea for 'The Power of She' come from? 
Marie-Claudine Llamas: Mica and I had both been admiring each other's work and started having chats about our favourite female artists, we found common visions and decided to create this show together. The idea grew, and so did the number of artists and angles from which we approached the subject.
Mica Bowman: MC and I have been friends for a few years now. While we are both in the art world our expertise and respective work lives are quite polarizing with MC being a contemporary curator and I being a predominantly 19th/20th-century dealer. We have always supported each other's endeavours over the years and often enthuse about each other's work. The idea for 'The Power of She' came over a year ago. We wanted to create an exhibition that was close to our hearts. We have both valued each other's support and advice other the years and I think have enjoyed having someone to relate to, being the same age and endeavouring to create an art world career for ourselves. When one works hard it can be lonely and it is good to have someone in your corner. This exhibition is somewhat inspired by our own relationship. We wanted to create something to help, support and celebrate other women in our field, the female artists we each work with and women in the arts in general. Our ideas grew and we were astounded by the response. 
You have quite a diverse selection of art forms featured in 'The Power of She', not only sculpture but also painting, drawing, poetry and performing arts. And the featured artists include 18th and 19th-century and modern as well as contemporary artists. How did you select the featured artists? 
MCL: We selected artists from our respective rosters; ones who we thought would work well together and represented important aspects of women hood, through the ages and through their own personal approaches.
MB: We started with a few 19th/20th artists and a few contemporary ones. The more we discussed the show the more our ideas expanded, and we started trying to include as much as possible in terms of time periods, techniques and materials, so selecting our featured works was difficult. In the end, the artists we selected are based on my and MC's areas of expertise and whom we felt represented some of the most important themes we intend to explore in the exhibition including, the silent history of female artists, the various representations of women in our society today and of course those important artists who in a sense laid the path for our contemporary women artists. 
Curatorially, how did you find a common thread that unites the featured women artists and their artistic practice when they are from different periods and have different influences?
MB: There are an abundance of themes and connections within this exhibition. Each of the artists we have selected has their own style and indeed their own story they are telling. The thread that ties them all together is their stories, their voices and their experiences as women.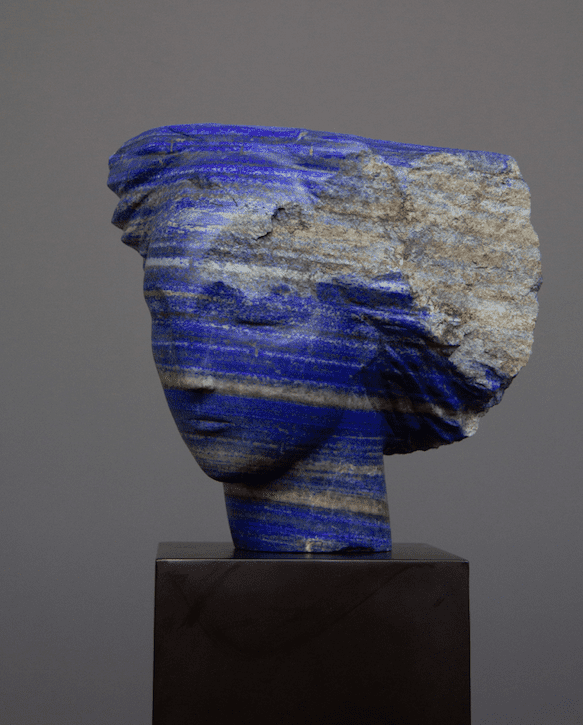 As women representing the new generation of art curators, have you experienced much misogyny in the art world, and if so is this exhibition part of an attempt to redress the gender imbalance in the art world? 
MCL: With this show, we are telling a story which we know, because we are women, I find that it's more honest and easier to tell a truth when it's one's own. We are telling our story, the story of women. It isn't about a battle of the sexes, it's about telling a story which is personal to us, but which we also hope is the one of other women. We hope that the vastness of subject matters in this show will touch as many viewers as possible and make the story of women through the ages intelligible to visitors.
MB: The subject of misogyny is a difficult one. While I cannot say that I have never experienced misogyny, I can say that much progress has been made, especially in recent years. I certainly feel it is important to continue to address the subject of inequality and to remember the women that came before us. However, this exhibition is not intended to shatter the gender imbalance, nor is it even meant to criticize or highlight that imbalance, it is simply to shine a light on women artists, to celebrate our accomplishments as women and to come together and support one another which is something that we as women do well.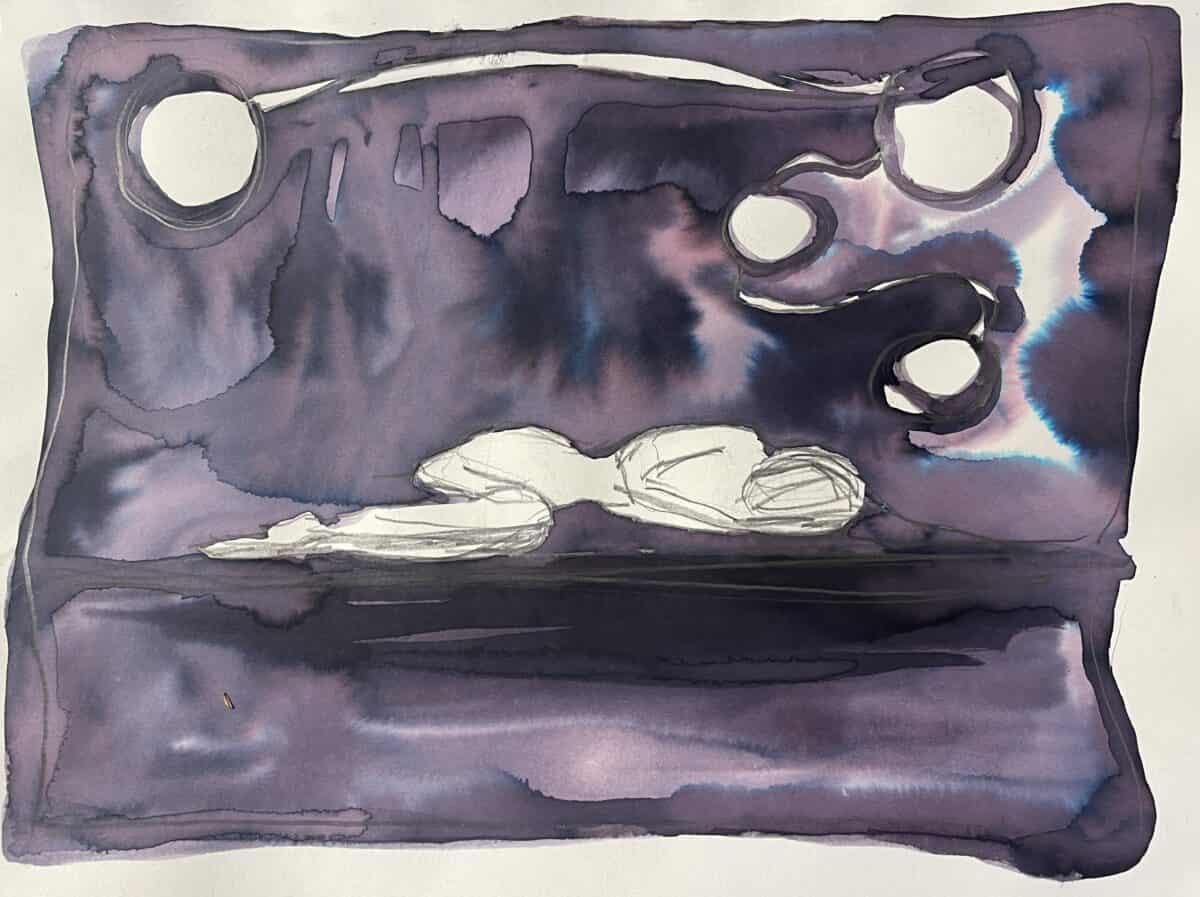 Historically, women have often been relegated to the role of 'muse', including women who were talented artists in their own right being overshadowed by the art of their partners.  For example Frida Kahlo and Diego Rivera, Lee Miller and Man Ray, and Camille Claudel and Auguste Rodin, Barbara Hepworth and Ben Nicholson.  Claudel and Hepworth are featured in 'The Power of She'.  Can you explain how important it is to curate exhibitions like this to reframe the work of women artists outside of the confines of their partners' work?
MCL: I think history has often forgotten about women because the dialogue itself is often written by men. There are so many subtleties in works made by women, which are finally being understood now. I think time has enabled viewers to think and look at images in a deeper, more thoughtful way.
MB: Historically I think this is true, I do however, think that the world has changed a great deal since then, even by the time Hepworth was working. Women's lives were dictated by men, their fathers, brothers, or husbands well into the 19th century. Women's lives were often relegated to childbirth and housekeeping if they were lucky and the opportunities that were afforded to men were often not those afforded to women.  We are no longer living in that world, although as I said, it is not yet perfect. It is important to have exhibitions like this one, not only to reframe the works in a new setting but to remember how far we have come and appreciate those works of art which were made in a time when they were not as appreciated as they are now and to show them alongside the work of women who's artworks reflect the world we are living in now.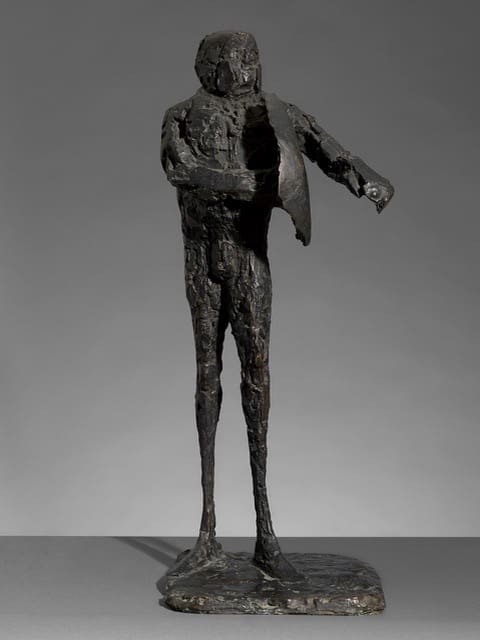 After 'The Power of She', are you planning any other joint projects?
MCL: I would love to work with Mica again, it's great being able to share a joint passion with a close friend.
MB: It has been a pleasure working with MC whose enthusiasm knows no bounds. We are pleased to reveal that we are already planning another collaborative exhibition for 2024. 
Marie-Claudine Llamas & Mica Bowman present 'The Power of She: A Tribute to Women in the Arts', 5th May to 16th June, Bowman Sculpture:
Categories
Tags