This Saturday Sprüth Magers presents a free screening of four films by Anne Imhof in conjunction with her exhibition at the Los Angeles gallery, two of which will receive their US premiere.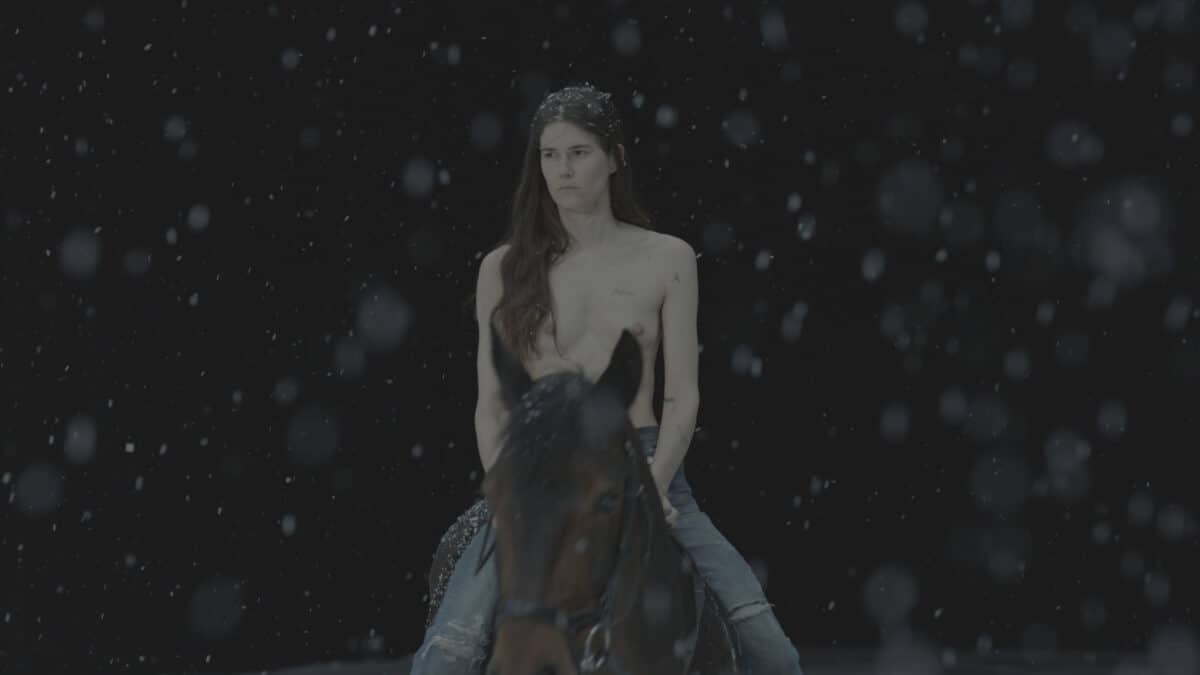 Filmed in Moscow in early 2022 shortly before Russia's invasion of Ukraine, each work presents figures moving powerfully and poetically through mesmerizing spaces that hover between nature and artifice. Though the four films are separate works, together they touch on recurring themes of beauty, autonomy, resistance and community that characterize so many of Imhof's projects, translating her celebrated command of staging and choreography into the language of cinema.
Program: AVATAR  (32:21 min)  YOUTH  (8:47 min) FATE  (16:55 min) AI WINTER  (13:56 min)
The event celebrates the final week of Anne Imhof's exhibition EMO, on view through May 6.
Anne Imhof Screening, Saturday, April 29th from 3pm, Sprüth Magers, Los Angeles
About the artist
Anne Imhof (*1978) has emerged over the past decade as one of the most acclaimed artists of her generation. Today based between Berlin and New York, Imhof spent her formative years in Frankfurt am Main, where she taught herself to draw and make music while working as a bouncer at a local night club. Before eventually enrolling at the city's academy of fine arts, Städelschule, she staged what she later designated the first entry to her catalogue raisonné: a one-night only performance in a red light district bar. She invited two boxers to take part and recruited a band. The boxers were told that the fight should last for as long as the music was playing, while the band were instructed to play for as long as the boxers were fighting. Imhof explained:
It was all pretty red—the table dance bar and the noses. Looking back on it I realized that it had been one way to create a picture.
Categories
Tags