Bentley Home, the home furnishing branch of Bentley Motors, is joining the quest to make more sustainable products. Their latest line of home furniture, presented at Salone del Mobile in Milan, will eventually inform on how their cars are made.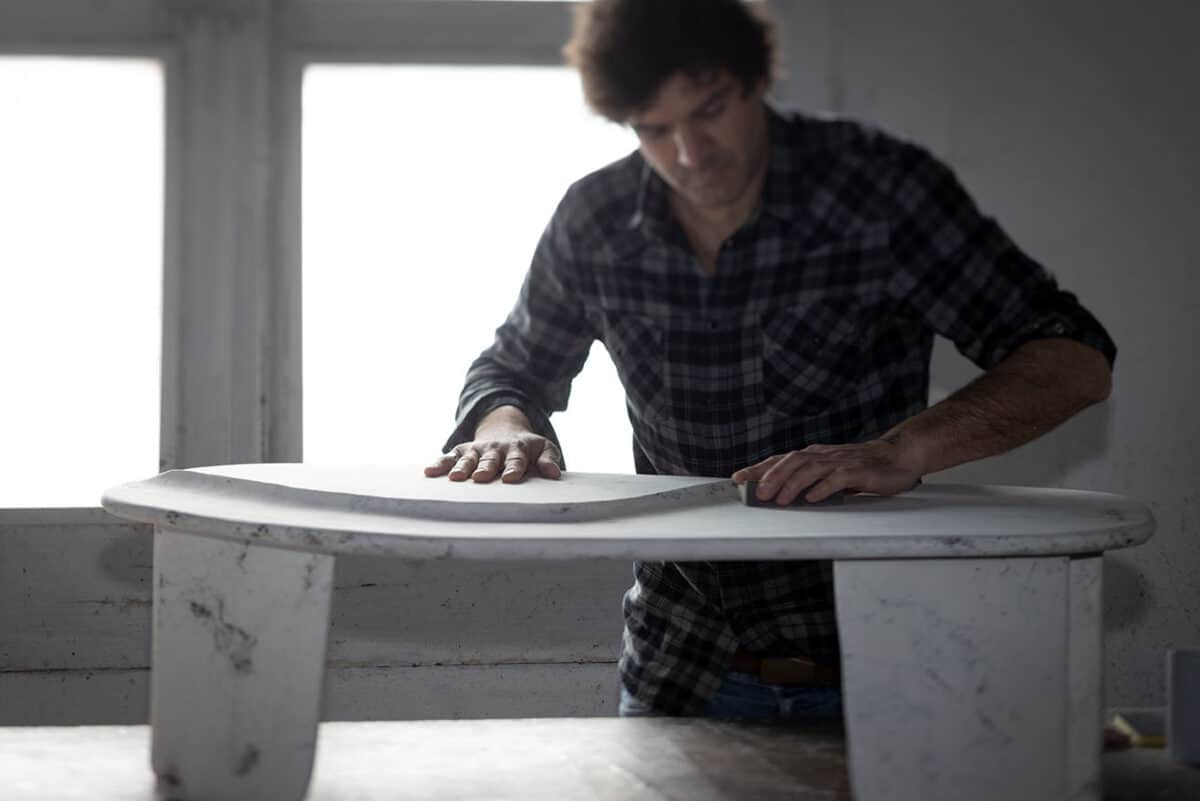 It takes about 7 years to get a new material approved for a car… But with furniture, the turnaround can happen in just 12 months. The home collection is a perfect way to play with multiple ideas and see where they take us 

says Chris Cooke, Head of Design Collaborations at Bentley Motors.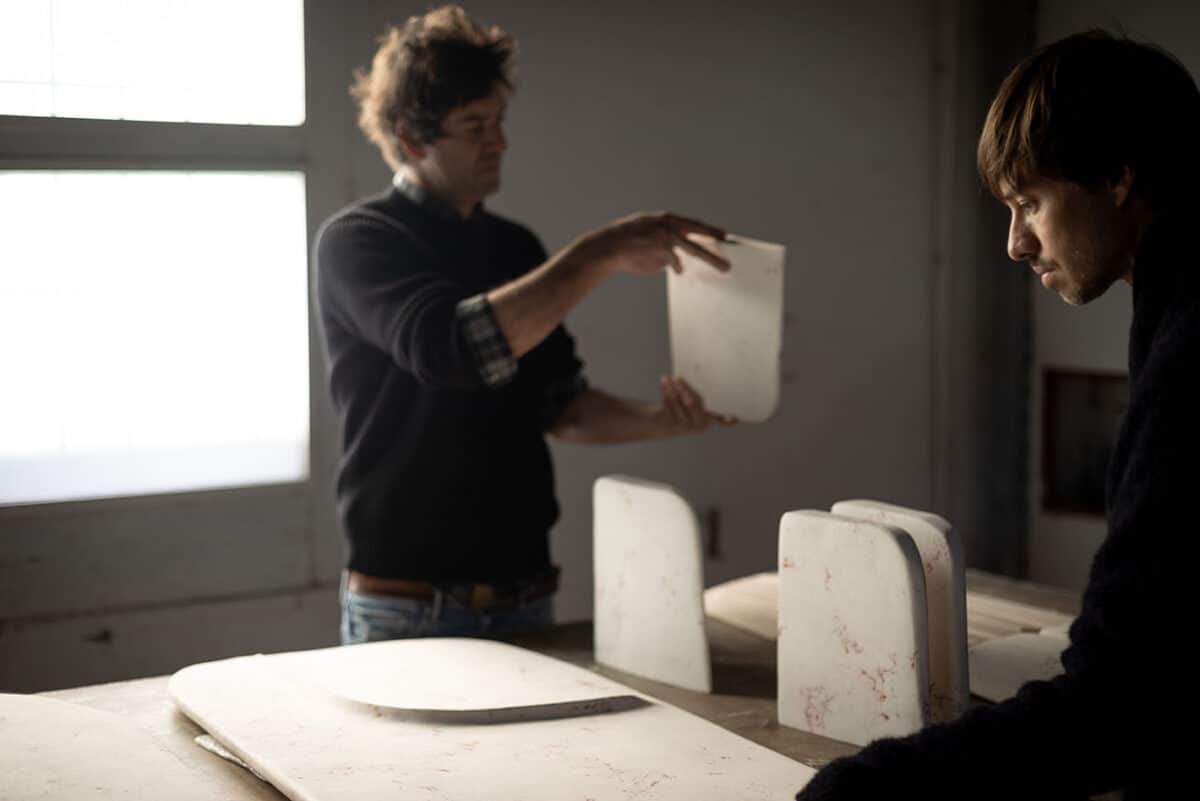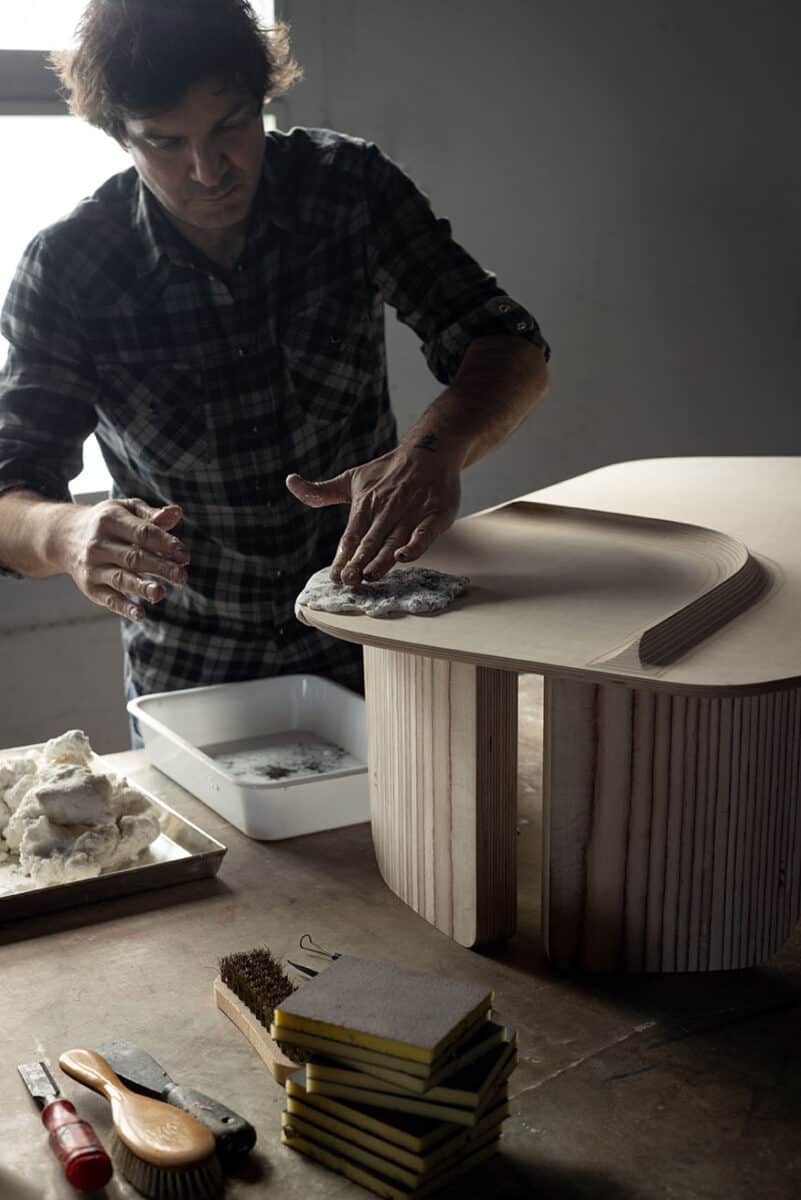 The collaboration between Bentley and creative minds Frederico Peri, Riccardo Cavaciocchi and Carlo Colombo stems from the luxury cars' desire to make furniture in line with the brand's aesthetic and values while testing new, sustainable materials.  
THE ATOLL-LIKE PIECE OF FURNITURE CAN BE FINISHED WITH A PATENTED MATERIAL DESIGNED TO REDUCE WASTE  
Frederico Peri's Thames Coffee table features a contrasting core set inside dynamically curved veining patterns. The piece is partly made from "paper marble", a micro cellulose compound mixed with natural pigments. Created by architect Riccardo Cavaciocchi, The Paper Factor® is applied by hand in Lecce, Italy and can be fully customized.
The piece of furniture has been made with Bentley Motors' Beyond100 Strategy in mind: the programme, designed to drastically reduce waste generated by the brand, includes a plan to be end-to-end carbon neutral by 2030. bentleymotors.com/bentley-home
Categories
Tags