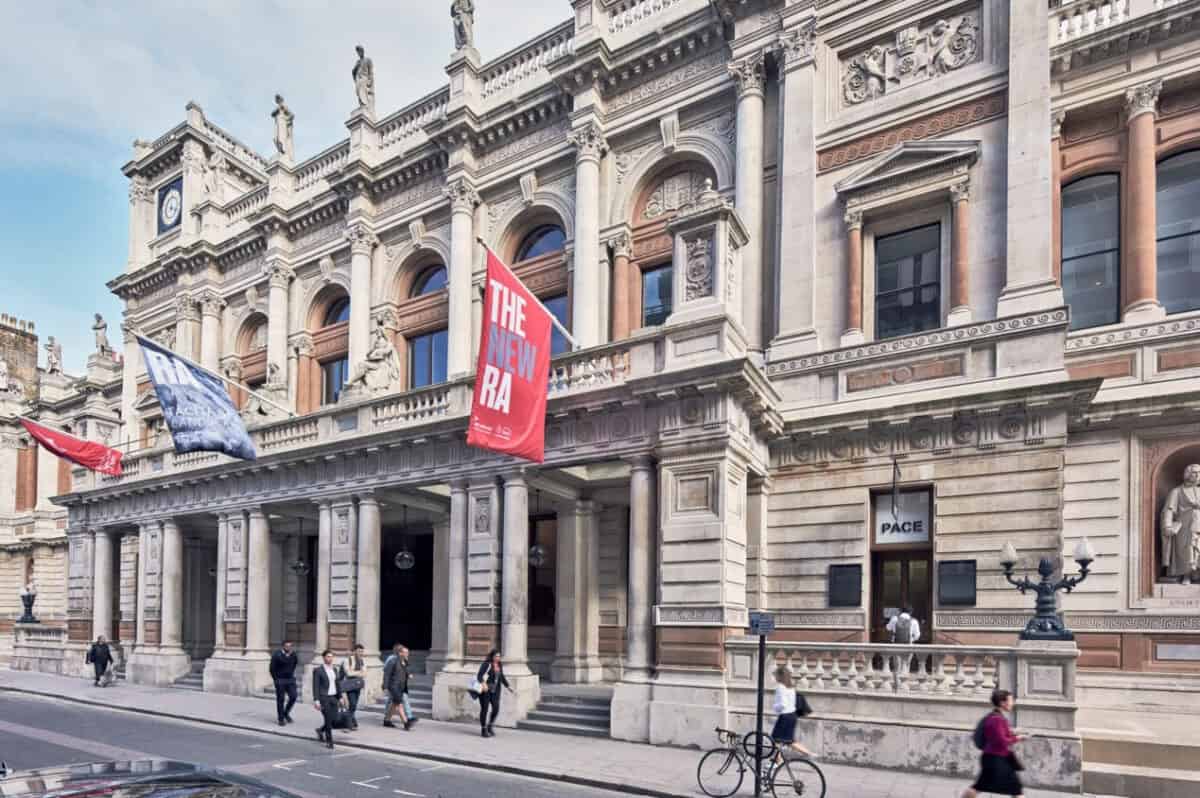 The Royal Academy of Arts has announced the launch of the Genesis Future Curators Programme, a new programme enabling two 2-year Curatorial positions at the Royal Academy, presented in partnership with the Genesis Foundation.
Open to anyone who has completed an arts-related degree, the two full-time paid Curatorial positions will be placed within the Exhibitions and Collections departments, providing a unique opportunity to gain a 360-degree view of the life of a Curator at the RA.
Applications for the two positions open today Monday 24th April and the two roles commence in autumn
2023.
John Studzinski, Founder and Chairman of the Genesis Foundation said:
The Genesis Foundation has been investing for over two decades in the careers of exceptional creative professionals, enabling them to develop their skills, networks and resilience. We are proud to launch the Genesis Future Curators scheme with the Royal Academy. Many arts organisations approached us with a
similar proposal, but what makes the Royal Academy so unique is its embedded, outstanding culture
of mentoring. Rebecca Salter, PRA, a previous winner of the Genesis Foundation Prize is a mentoring role model in this industry. The two Future Curators will benefit from her training and mentoring, working within a visionary organisation.
Rebecca Salter, President of the Royal Academy of Arts said:
We are delighted to partner with the Genesis Foundation to launch the Genesis Future Curators initiative. The continued generosity of the Foundation will enable us to train two graduates as curators in our Collections and Exhibition team. It will provide them with a wealth of knowledge from industry-lead experts and our Royal Academicians, who will mentor the two new Future Curators.

Post-pandemic, it is a fantastic opportunity for us to welcome two new curators to join our teams, opening up new opportunities in the art world, to gain first-hand experience from our curatorial teams
and providing inclusivity by inviting graduates from across the UK to apply for these brand-new roles
at the RA.
Applications for the Genesis Future Curators Programme are now open
Genesis Future Curator (Exhibitions)
Genesis Future Curator (Collections)
About the Genesis Foundation
The Genesis Foundation was founded by John Studzinski CBE in 2001. Over the past 22 years, the Foundation has donated a total of more than £20 million to the arts. Through its funding and
partnership model, it has enabled opportunities for thousands of young artists in theatre and music, building both their experience and their resilience.
The Foundation's main focus is on partnerships with leading arts organisations such as the Young
Vic, National Theatre, Almeida Theatre, The Sixteen and Jewish Book Week, and on training programmes that equip emerging artists for life as a creative professional. In 2020, it launched the Covid-19 Artists Fund, an Emergency response to help freelancers facing hardship, and the £1 million Genesis Kickstart Fund, to create future-facing projects for outstanding freelance talent in the creative sector across the UK.
Categories
Tags