Art Brussels 2023 opened its 39th edition to the public today and runs through to the 23rd of April at its new venue Brussels Expo. This year Art Brussels features 152 galleries from 32 countries and over 800 artists as part of a vibrant programme. To help you navigate the fair we have chosen 12 artists you gotta see.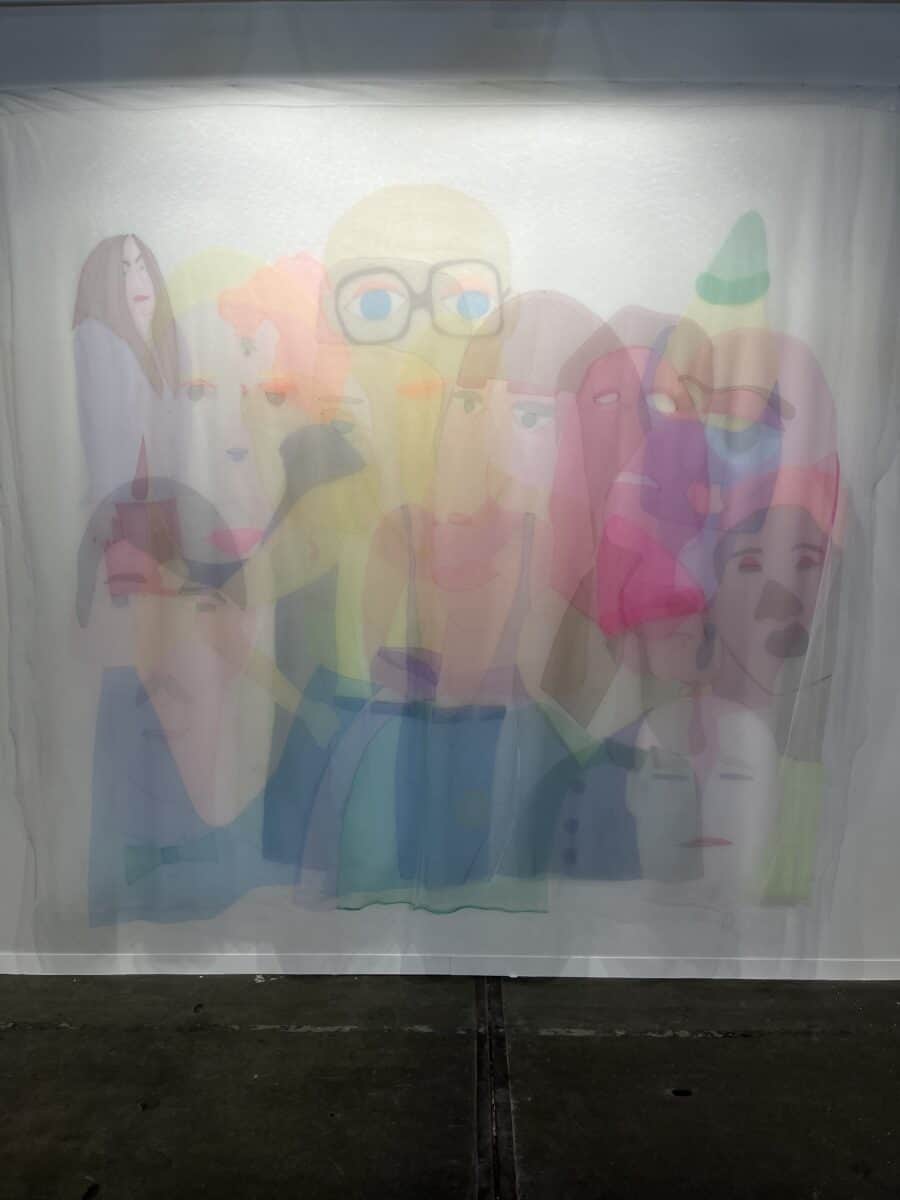 1 Lionel Esteve presented by BARONIAN Brussels, Knokke SECTION: PRIME STAND: 5D-17
The work of Lionel Estève manifests informality and fragility and gives the impression of an endless reality. The playful interaction of his work with space, colors and sensory perception results from meticulous research using a wide range of materials. His creations are situated between randomness, repetition and rigidity. @baronian.gallery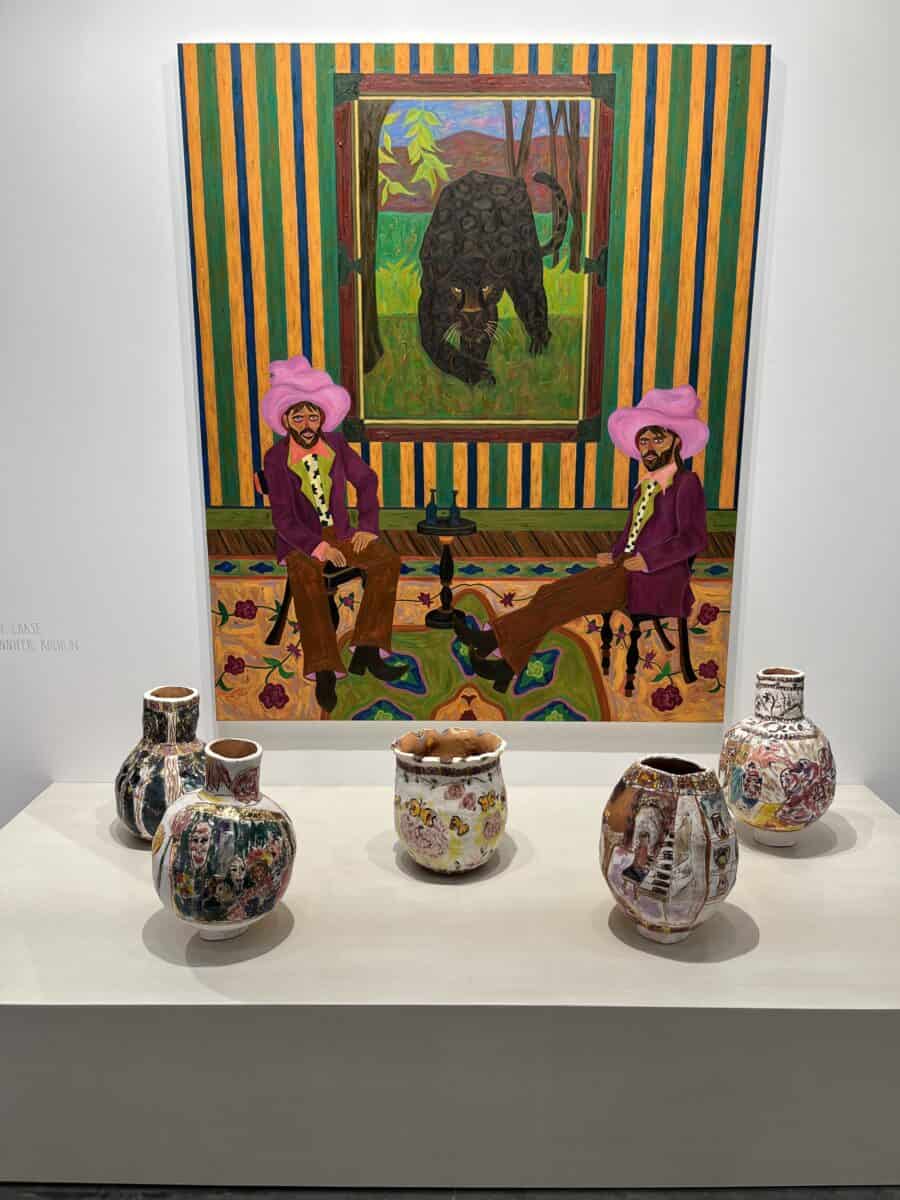 2 Ben Crase & 3 Jennifer Rochlin presented by Sorry We're Closed, Brussels SECTION: PRIME STAND: 5C-48
Ben Crase is a self-taught artist currently working out of San Diego, CA. He began painting full-time at the beginning of lockdown, and his successful career as a hairstylist was put on hold as businesses shut up shop allowing him the time to develop his practice. He immediately began drawing inspiration from the environment he grew up in. His subversive paintings question how we portray this era of modern history. The usual swashbuckling icons of masculinity, pioneering their way through uncharted plains are replaced with the sleepless stares of weary souls, stumbling out of one bar to the next, the dust of destroyed hills settling around their boots.
Jennifer Rochlin Inspired by a ceramic program that she was developing at a local school, she started experimenting with transposing her imagery from the canvas to the clay. Gradually Rochlin became more interested in the way that sculptures could work with narrative, so the vessels became the container of the story. Rochlin's pots are created by gradually building up coils of clay in a spiraling fashion, through which the marks of her hand are left imprinted on the surface of the clay. For this reason, her pots possess a distinctive form, with their motifs at times depicted in response to those forms, weaving a story in three-dimensional space. The lush flora and fauna of California is often taken up as a motif. Other motifs include pop-cultural references, decorative patterns, personal narratives and more recently, art-historical references such as Brueghelgiving a new context to a world-famous artwork that has been prized for centuries. The artist's work, which combines the positive aspects of two-dimensional painting and three-dimensional pottery, has garnered acclaim for their richness of expression. @sorrysorry_were_closed/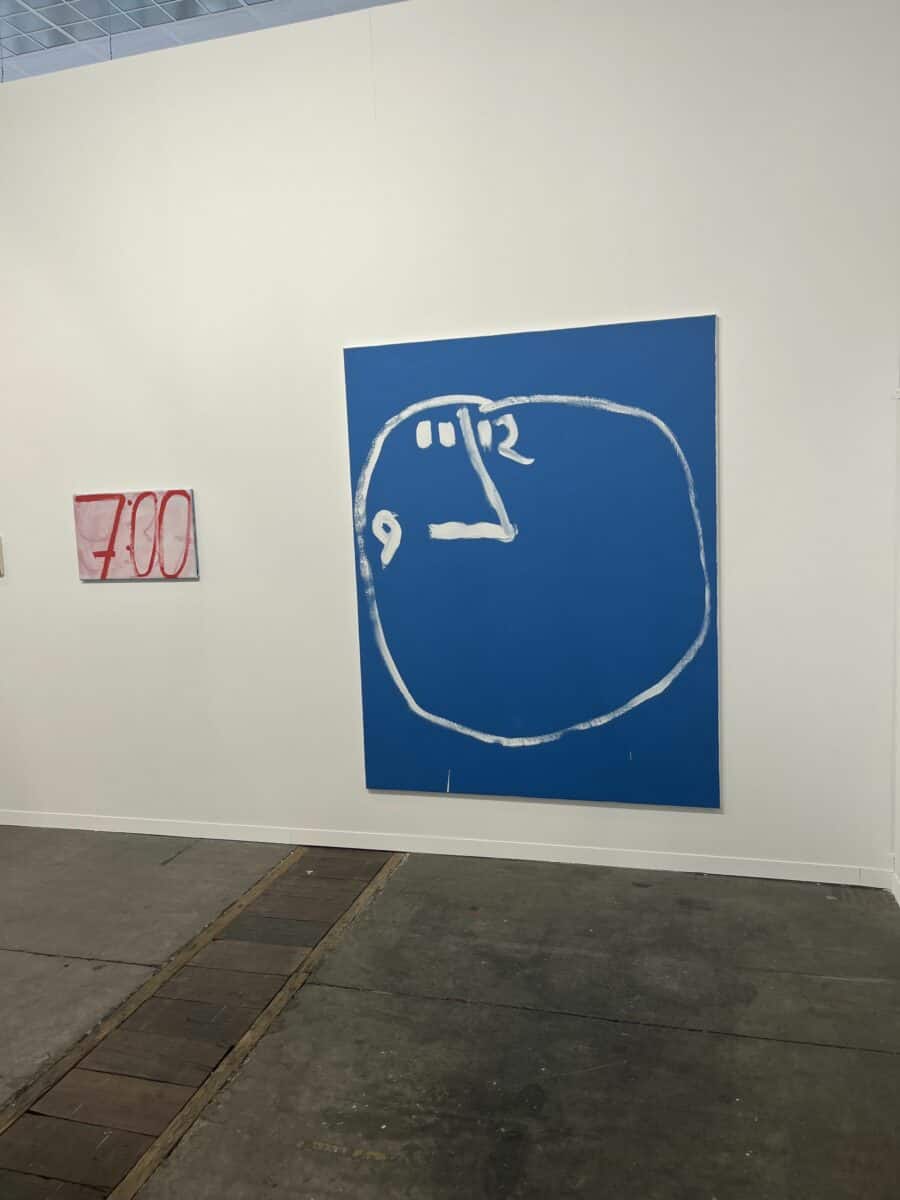 4 Magnus Frederik Clausen presented by CLAAS REISS London SECTION: DISCOVERY STAND:6C-34
'Work' by Copenhagen-based Magnus Frederik Clausen at Claas Reiss in September 2022 was Clausen's first solo show in the UK and formed part of three solo presentations of his recent body of works, all titled 'Work', at C.C.C. (Copenhagen), Claas Reiss and Braunsfelder (Cologne) during 2022. He also curator and co-founder of Jir Sandel in Copenhagen, editor and contributor of various art publications, and recipient of the prestigious Niels Wessel Bagges Kunstfond (2020) and Danish Arts Foundation grants (2021, 2019, 2018, 2017). @claasreiss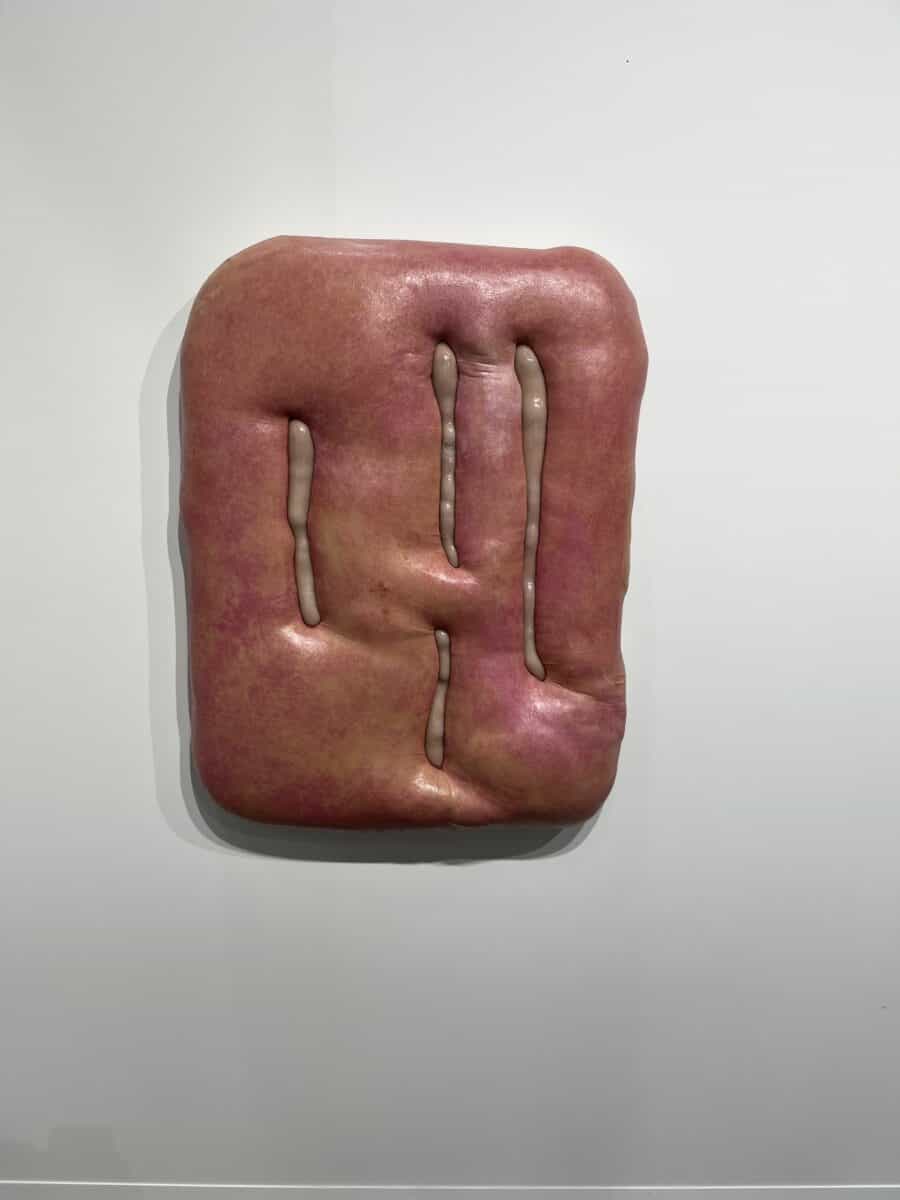 5 Jens Kothe presented by Berthold Pott, Cologne SECTION: PRIME STAND: 5E-37
Jens Kothe German, born 1985, lives and works in Bochum, Germany, Studied 2013-17 at Academy of Art, Düsseldorf, Germany, 2009-2011: National Sculptor School, Oberammergau, 2007-09: TU Dortmund Architecture. Upcoming exhibitions: Cassina Projects, Milan, Italy (solo, April-May 2023), Barbé Urbain, Ghent, BE (duo, Jan-March 2023), Berthold Pott, Cologne (Sept/Oct 2023) @bertholdpott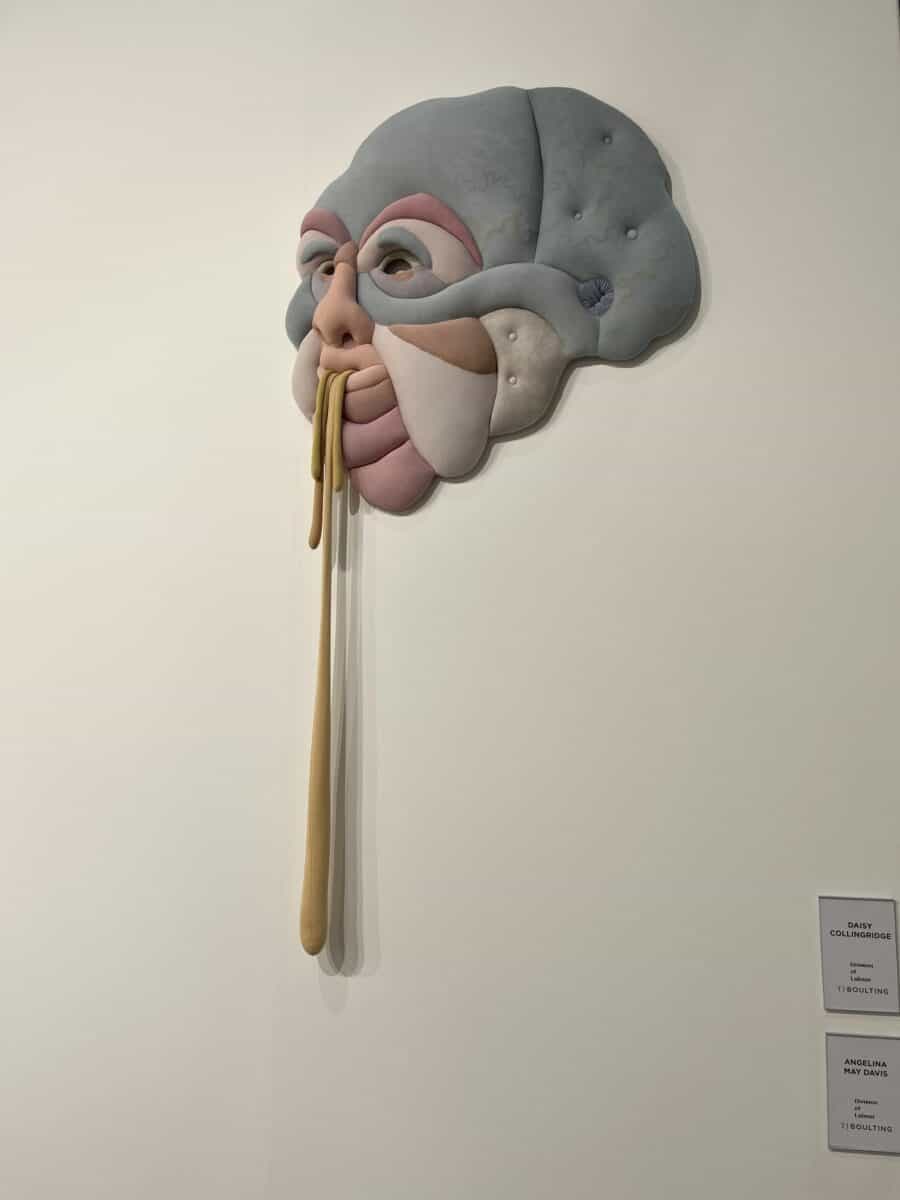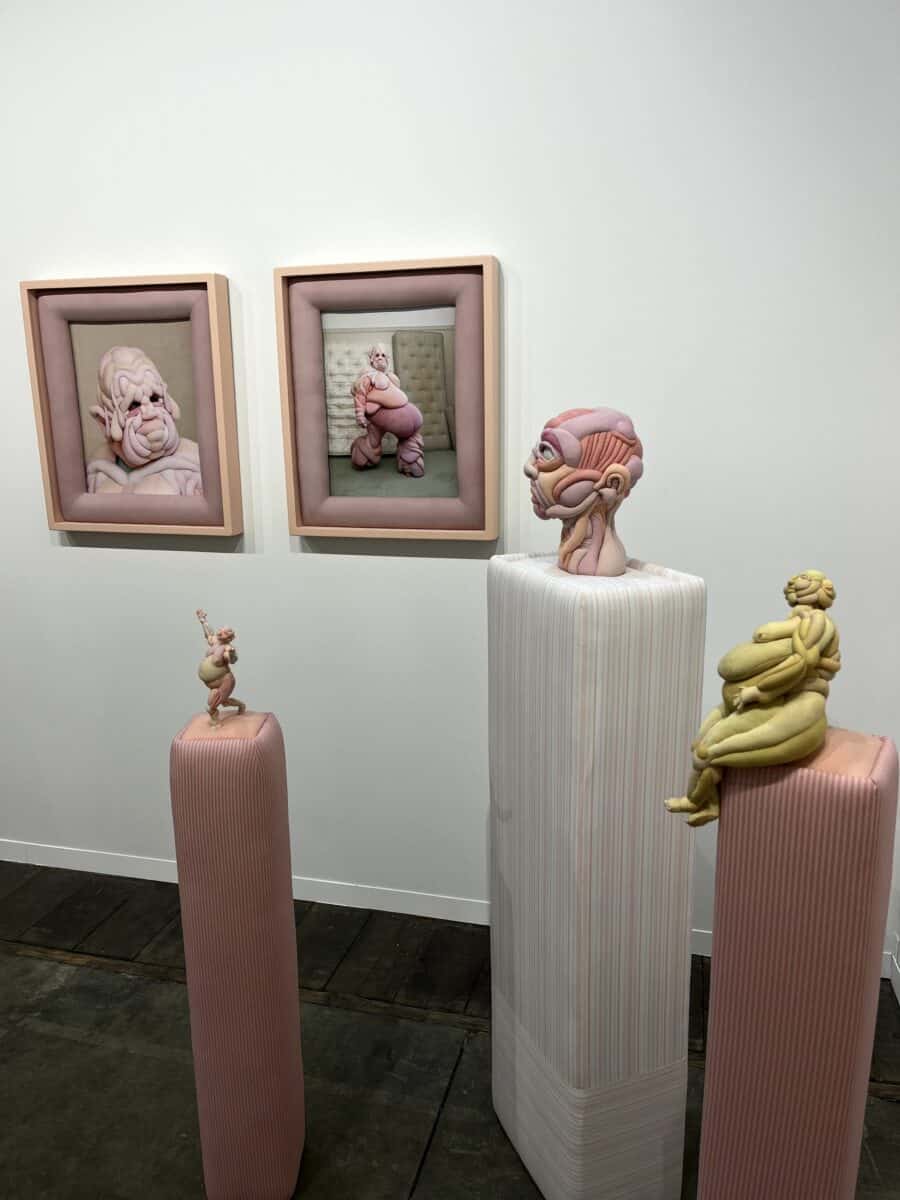 6 Daisy Collingridge presented by TJ Boulting London SECTION: DISCOVERY STAND: 6B-31
Daisy is an artist with an education in fashion design and a practise driven by craft. Her multi-disciplinary work investigates of the human form as the central theme. The work sits in an awkward space between, sculpture, performance and art. The 'flesh suits' or 'Squishies' are an exploration of fabric, form and flesh. Their tactile fabric bodies and inviting colour exaggerate the warmth and softness of flesh- these elements which signify a living thing. They are visceral. There is a desire to touch. Fabric offers skin like qualities that traditional sculpting materials do not have. Unlike marble or ceramic, they will not last forever, just like skin. The medium is more approachable and laced with meaning given that we all come into contact with fabric on a daily basis.
Each piece has their own character. They become real and take on their own identity. It feels natural to document their living moving selves in their own fantasy world. Yet their world mirrors our own with its heady mix of melancholy and joy. At the core of the work is a celebration of the human form. This complex body that we all exist in for a time. It asks the viewer to consider the body in every form and observe its potential. @tjboulting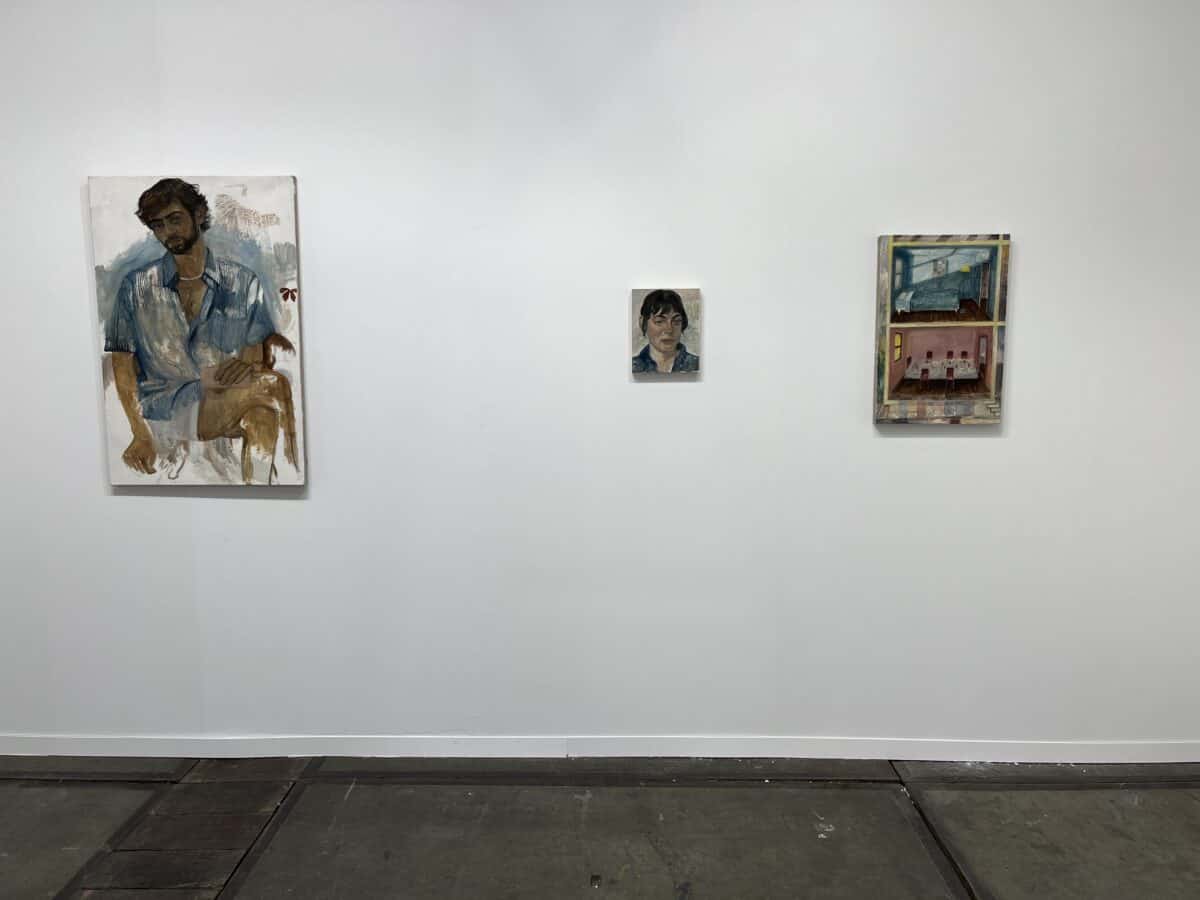 7 Nathanaëlle Herbelin presented by Xavier Hufkens, Brussels SECTION: SOLO STAND: 5C-39
Born in 1989 in Israel Lives and works in Paris, France. In her research, entirely made of paintings of her surroundings, Nathanaëlle Herbelin creates bridges between the intimate and the political, between the personal and the universal: each painting is the result of an event or a relationship experienced and testifies to the different contexts apprehended. Franco-Israeli and based in Paris since 2011, she continues to travel regularly to paint in her native country. Nathanaëlle Herbelin graduated in 2016 from the École nationale supérieure des Beaux-Arts de Paris (ENSBA) with a Master's degree and was invited in 2015 to attend the Cooper Union (New York, USA). Solo exhibitions have been dedicated to her in France (Jousse Entreprise, Hôtel de Guise, Dilecta, Yishu 8 in 2021), at the Palestinian Art Center in Umm Al Fahem, in China (2020), in the United States (2019) or in Belgium (2018). @xavierhufkens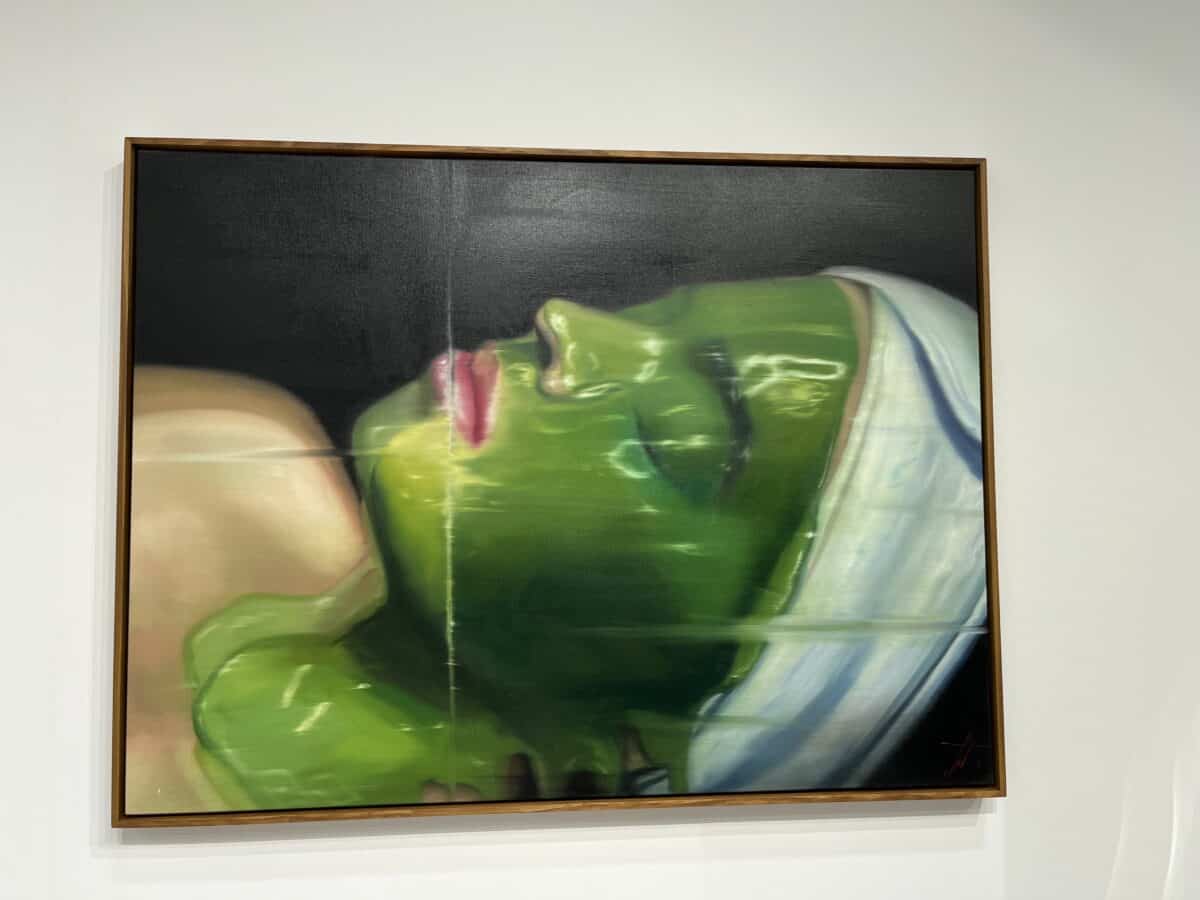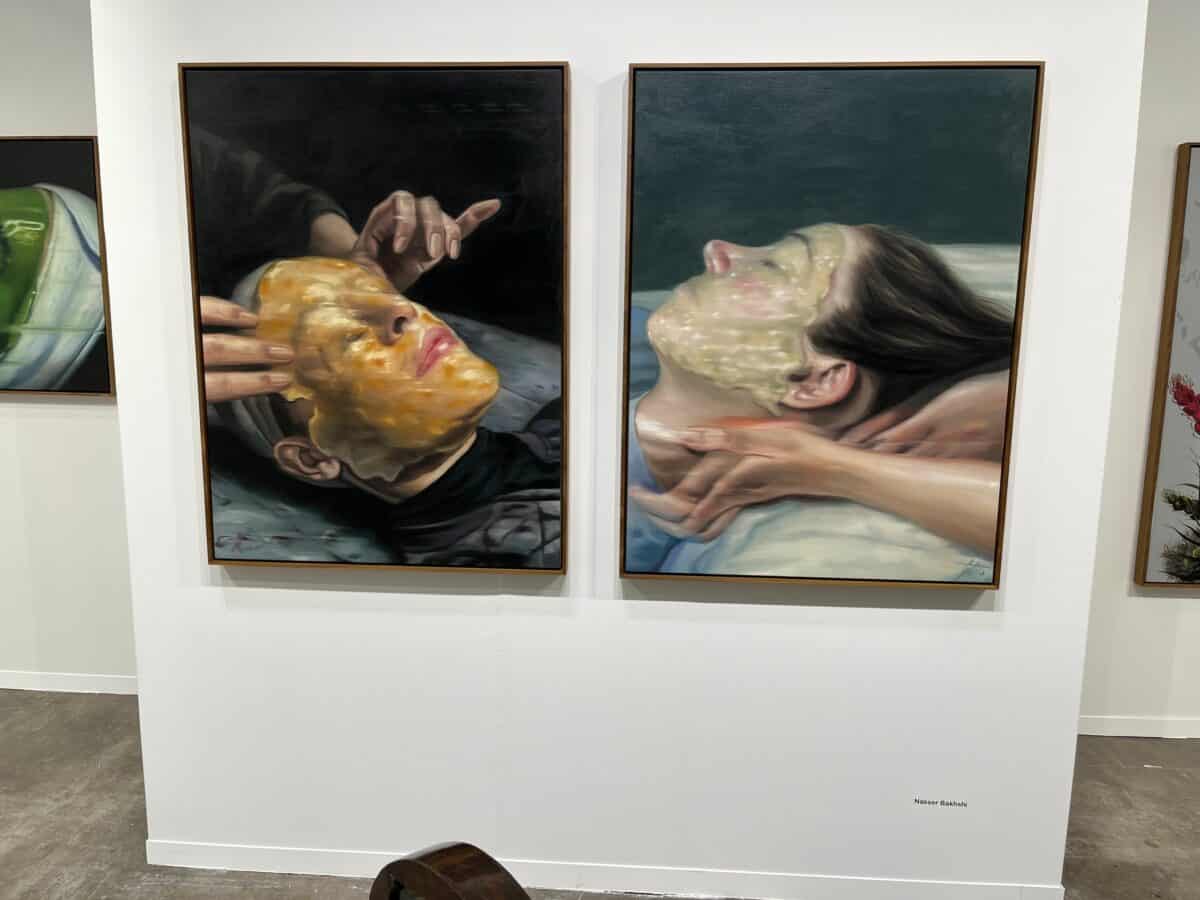 8 Nasser Bakhshi presented by Pedrami Gallery, Antwerp SECTION: PRIME STAND: 5E-52
Nasser Bakhshi is a self-taught artist and lives far from the hustle and bustle of the Capital of Tehran, in the wonderful land of Azerbaijan. He places his memories and bits of his soul and heart as well as our collective memories inside old boxes that he finds in forgotten corners of the city of Tabriz. His large paintings are "details" of the paintings within the boxes; taken out of their place and accentuated, a reverse action of seeing with magnifying glass. The boxes are an accumulation of images and elements that Bakhshi lives with and they narrate the dreams and wishes, as well as failures and uncertainties of their creator; who is one of many, one of us, many of us. @pedrami.galler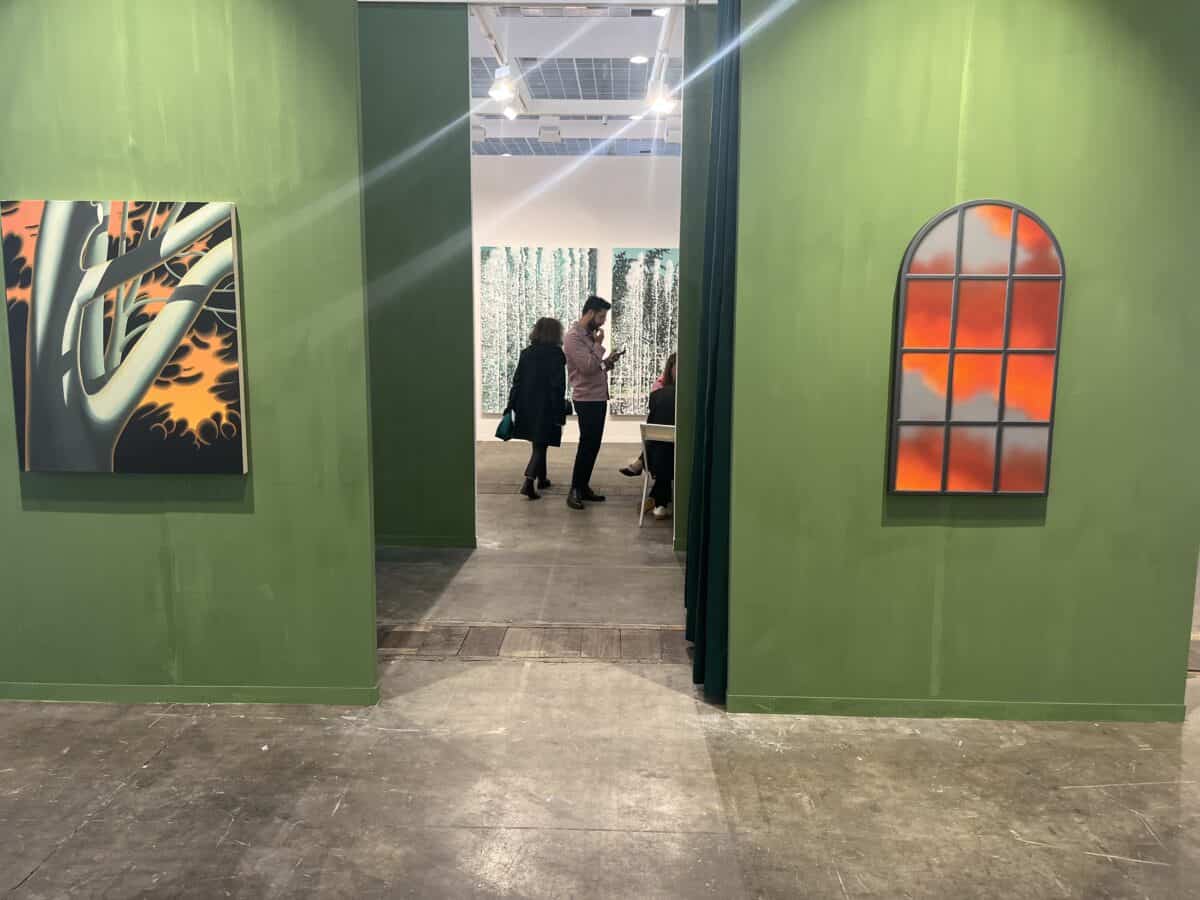 9 Madeleine Bialke 10 Christopher Page presented by Newchild Gallery SECTION: PRIME STAND: 6C-20
Madeleine Bialke (b. 1991 in New York) received her BFA in Studio Art from the Plattsburgh State University of New York and earned an MFA in Painting at Boston University, Massachusetts. Recent exhibitions include Art Brussels, Newchild Gallery, Brussels; Two Years and Change, OLYMPIA, New York (2023); IMMERSED, Jack Siebert Projects, Los Angeles (2023); Death Motel, Newchild Gallery, Antwerp (2022, solo); Art Antwerp, Newchild Gallery, Antwerp (2022); Bodyland, Max Hetzler, Berlin (2022); Nine Lives, Steve Turner, Los Angeles (2022, solo); Fertile Plains, Dinner Gallery, New York (2022); Madeleine Bialke, M. Florine Démosthène, Sahara Longe, Nadia Waheed, Alexander Berggruen, New York (2022); Playground of Geometry, CICA Vancouver, Vancouver (2022); Symbiosis (curated by Beth Rudin DeWoody), Berkshire Botanic Gardens, Stockbridge (2022); Roots, Sof:Art Foundation, Bologna (2022); and Long Summer, Huxley-Parlour, London (2021, solo). Madeleine Bialke was the Artist-in-Residence at North Western Oklahoma State University in 2018 and was awarded the John Walker MFA Painting and Sculpture Award in 2016. Her work is included in the collection of Beth Rudin DeWoody and Fundacion Medianoche0. She lives and works in Brooklyn, New York.
Christopher Page lives and works in London, UK. He received his MFA in Painting from the Yale School of Art. Recent solo exhibitions include Blind Gallery at Museu de Arte Moderna, Rio de Janeiro; HIGH NOON at Hunter / Whitfield, London and Exterior. (Morning.), at UNIT9, London. Recent group shows include Interiority at Hunter / Whitfield, London; Full Haus: The Seeld Library at MOCA storefront, Los Angeles; Mourning Play at Nitra Gallery, Athens; Creative Operational Solutions at Para Site, Hong Kong and The National or the Skip at the Averard Hotel (Slate Projects), London. Recent residencies include Instituto Inclusartiz, Rio de Janeiro and the Container Artist Residency 01, travelling from Athens to New York by container ship. The artist lives and works in Dorset, UK. @newchildgallery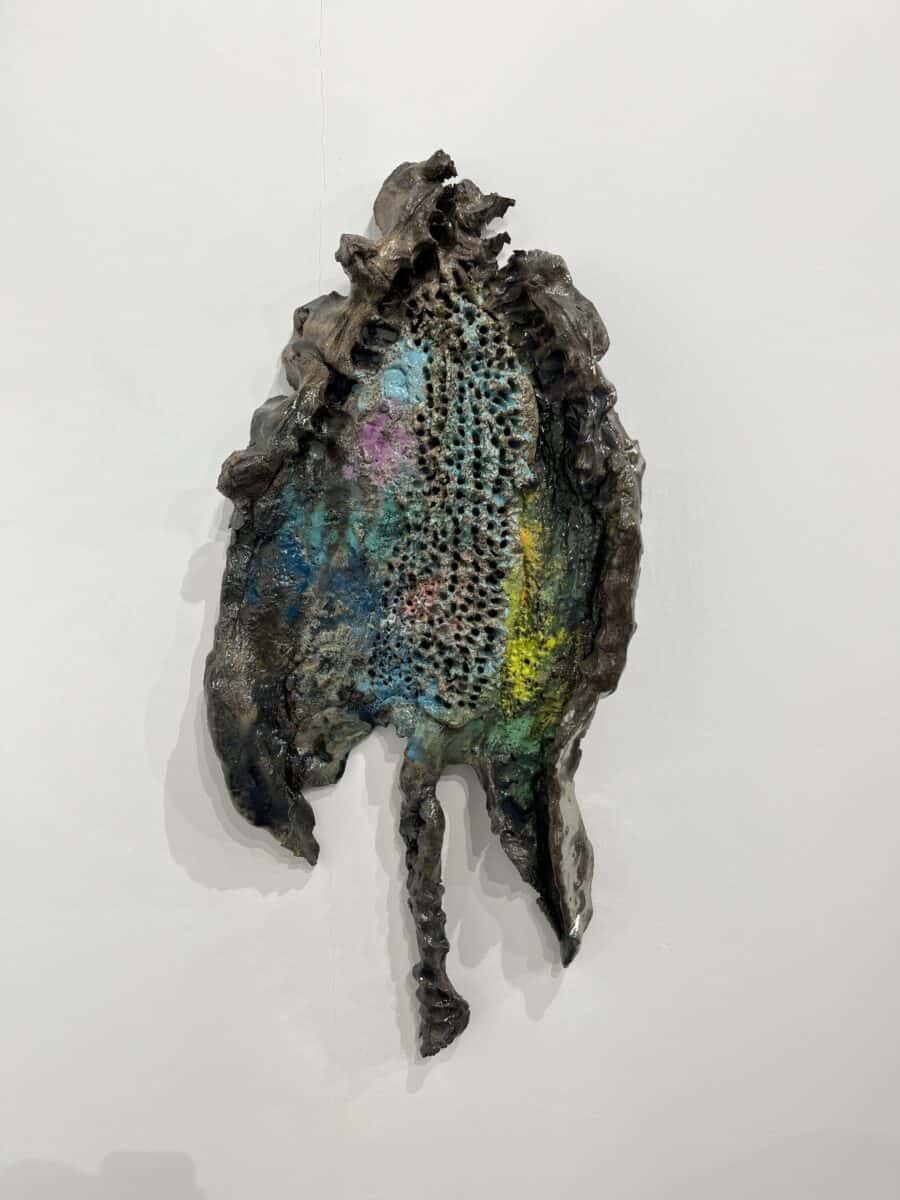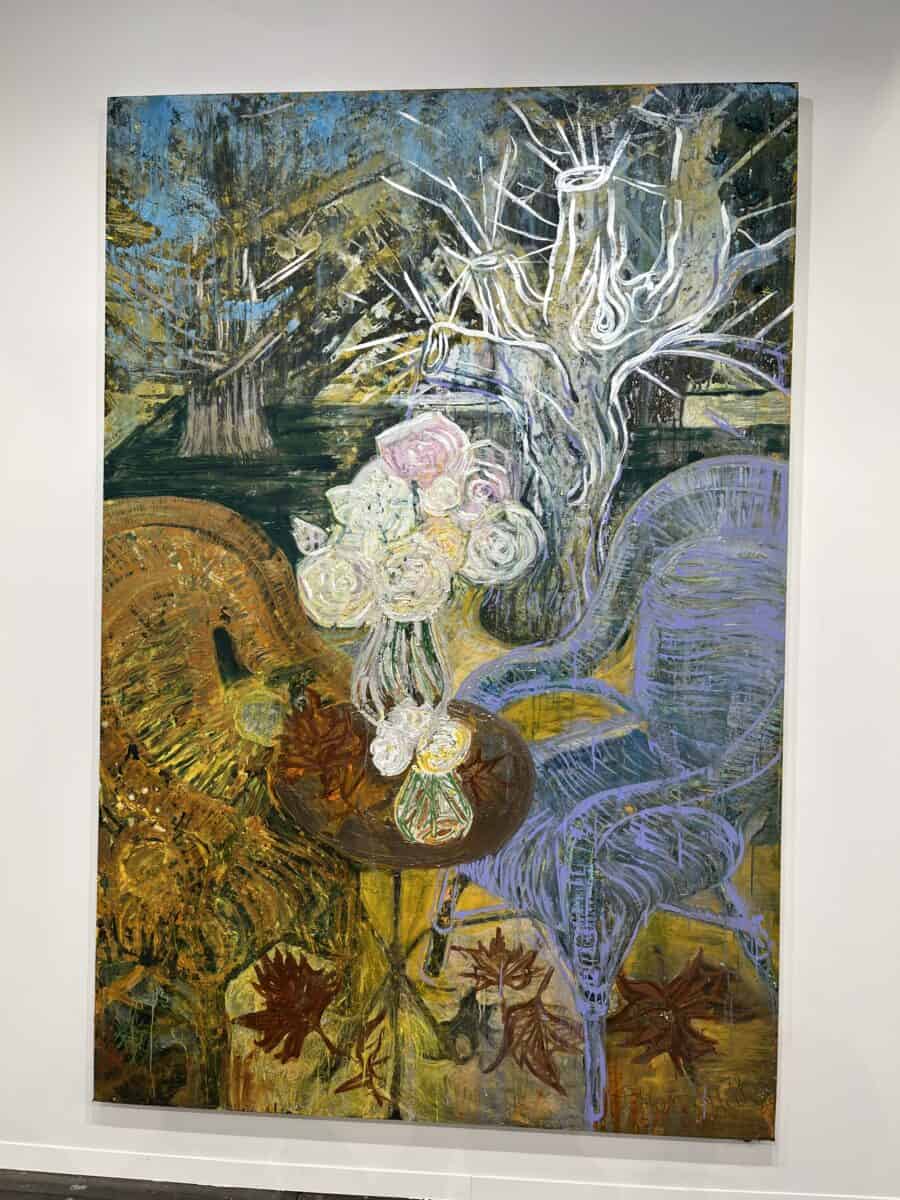 11 Sterling Ruby 12 Thomas Housego presented by Xavier Hufkens, Brussels SECTION: PRIME STAND: 5C-37
Sterling Ruby is known for the multifaceted nature of his practice, which encompasses painting, ceramics, collage, video and photography, textiles, sculpture and installations. Working in a wide range of media, from the traditional to the unconventional, Ruby has created an oeuvre that, while remarkably diverse, is firmly rooted within a complex and coherent artistic strategy. Often drawing upon autobiographical, art historical or sociological sources, the seemingly 'incomprehensible' visual range of Ruby's practice embodies a schizophrenic, 'post-everything' state of perpetual fragmentation and synthesis. His practice involves a combination of philosophical enquiry and material investigation, the latter involving the seemingly endless repurposing, combining and recombining of different techniques and media. This too mirrors a shifting condition of constant deconstruction and reconfiguration, and the idea of a non-hierarchical, boundary-less universe.
Sterling Ruby (b. 1972) lives and works in Los Angeles. In 2014 his work was included in the Whitney Biennial, the 10th Gwangju Biennale and the 9th Taipei Biennial. Public collections include the Guggenheim Museum, NY; Whitney Museum of American Art, NY; MoMA, NY; MoCA, Chicago; Walker Art Center, Minneapolis; MoCA, Los Angeles; LACMA, Los Angeles; Hammer Museum, Los Angeles; SFMOMA, San Francisco; MMFA, Montreal; Musée d'Art Moderne de la Ville de Paris; Moderna Museet, Stockholm; Louisiana Museum of Modern Art, Humlebaek; and Tate Modern, London.
Thomas Houseago (b. 1972, Leeds, UK) studied art at London's Central St Martin's college in the early 1990s before moving to Amsterdam to study at de Ateliers. He subsequently lived in Brussels for several years, where he had his first solo show with Xavier Hufkens. In 2004, he moved to Los Angeles where he continues to live and work.
His work was the subject of a major survey exhibition at the Musée d'Art Moderne de la Ville de Paris in 2019. Recent exhibitions include WE, Sara Hildén Museum, Tampere, Finland (2022). VISION PAINTINGS, Royal Museums of Fine Arts of Belgium, Brussels (2021); Royal Academy, London, UK (2019); Lovers, Le Consortium, Dijon, France (2015–2016); Masks (Pentagon), Rockefeller Plaza, New York, USA (2015); Gemeentemuseum Den Haag, The Hague, The Netherlands (2014) and Storm King Art Center, Mountainville, New York, USA (2013). @xavierhufkens
Art Brussels Friday 21st, Saturday 22nd and Sunday 23rd April from 11am to 7pm
Brussels Expo, Hall 5 & Hall 6 Place de Belgique 1, 1020 Brussels?
Tickets: artbrussels.com/en/visitor-info/tickets/ @artbrussels
Categories
Tags