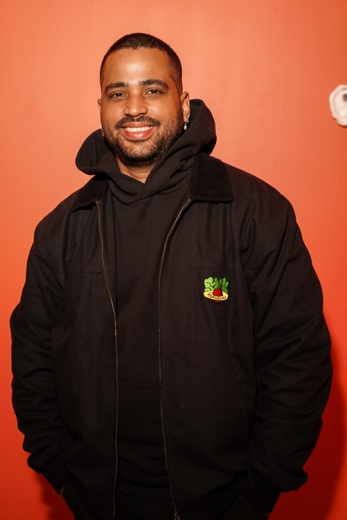 Kickstarter, PBC today announces the appointment of Danny Baez as its new Head of Arts. In this new role, he will oversee the visual and performing arts categories, working closely with artists, collectives, arts organizations, museums, and cultural institutions around the world to help them realize creative and ambitious ideas. 
With more than 15 years of arts industry experience, Danny has built a reputation for his community-focused, artist-first approach and work to create a more equitable and diverse art ecosystem. He'll bring this same energy and focus to Kickstarter, using his expertise to expand on the company's efforts to connect artists and organizations with a global community of supporters to help them achieve their goals. To date, over 39,000 artistic projects have raised nearly $290 million on Kickstarter across the art, dance, photography, and theater categories.
The arts are a category extremely close to my heart and an area I want to keep growing at Kickstarter

I've known Danny for years and watched as he's built this incredible community of diverse and emerging artists and worked to raise their voices, support their projects, and, in doing so, evolve the way the traditional art market has worked. His priorities closely align with my own and I know he's the right person to lead Kickstarter Arts and build on the amazing work of Patton Hindle as she moves her focus to grow our Forward Funds program for creators.

Everette Taylor, CEO of Kickstarter.
Danny's career in the arts began in 2008 after emigrating from the Dominican Republic to New York City in 2003 with an apprenticeship for artist Rirkrit Tiravanija. Since then, he has served as the External Affairs Representative for art dealer Gavin Brown, co-founded ARTNOIR, a non-profit organization that catalyzes cultural equity across the arts and culture industries, and co-created the MECA Art Fair, the first international art fair to be held in the Caribbean that's now in its sixth year running. 
Most recently, Danny opened REGULARNORMAL, a gallery and community space for the artists, with the goal of creating a welcoming atmosphere that encourages dialogue between artists and curious others. He is also a member of the Young Collectors Council of El Museo del Barrio and serves on the International Studio & Curatorial Program (ISCP), New Art Dealers Alliance, and Future Fair boards.
"Community means everything, since it's more than a word to me and what I love about Kickstarter is that it's entirely built on this idea of communities coming together to support creatives in bringing their projects to life", said Danny Baez. I'm honored to have been chosen to lead Kickstarter Arts and excited to work with Everette and the entire team to take arts at Kickstarter to the next level."
For more information about Kickstarter Arts, please visit www.kickstarter.com/arts 
About Kickstarter
Kickstarter is the world's premiere crowdfunding platform with the mission to bring creative projects to life. Since launching in 2009, Kickstarter backers have pledged more than 7.2 billion dollars to creators from all around the world. For more information, visit www.kickstarter.com.
Categories
Tags