ART FOR CHANGE, a leading platform that connects art collectors with in-demand contemporary artists and their work, today announces Ariel Adkins as Managing Director. Most recently serving as Twitter's Global Curator of Art, Culture & Community, Ariel officially joins ART FOR CHANGE on April 3, 2023 and will be responsible for building community engagement, diversifying product development, leading operations, and furthering ART FOR CHANGE's business development and partnerships across various industries such as hospitality, wellness, and technology.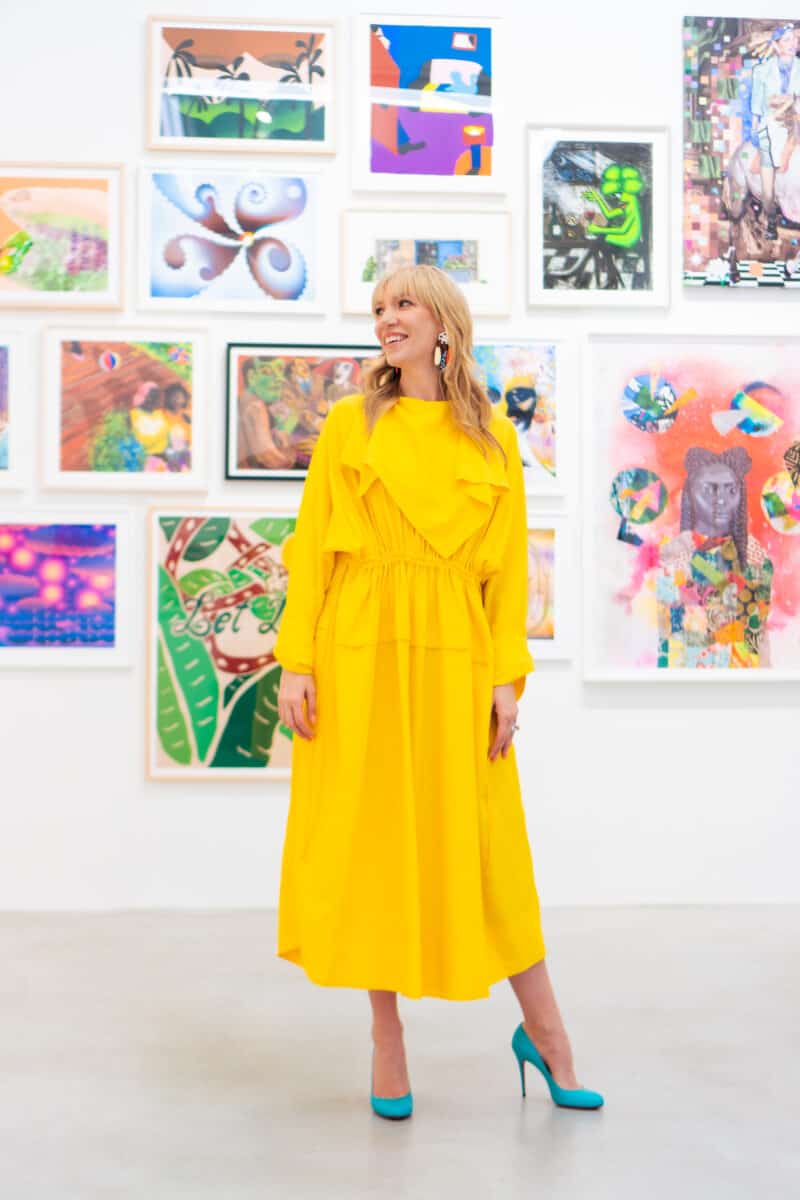 With ART FOR CHANGE recently celebrating its five-year anniversary, now felt like the perfect time to expand our team
said Jeanne Masel, Founder of ART FOR CHANGE.
Ariel brings a unique and diverse perspective to ART FOR CHANGE, which is exactly what we need as we look ahead to the next five years. Her experience working across art and technology will be incredibly valuable as she takes on the role of Managing Director, and we couldn't be more thrilled to have her join the ART FOR CHANGE family.
I am incredibly excited to embark on this next chapter of my career,
said Ariel Adkins, Managing Director of ART FOR CHANGE
I sincerely admire the work being done at ART FOR CHANGE and I'm thrilled to join the team as Managing Director. I look forward to working in collaboration with the impressive and creative minds at ART FOR CHANGE to continue the momentum that has been successfully building over the last five years.
Ariel brings nearly 15 years of experience working at the intersection of art, marketing, and technology. For the past decade, Ariel has served as the Global Curator of Art, Culture & Community at Twitter. During her time there, she oversaw creative direction and program management for art and culture, conceptualizing and curating Twitter's first-ever rotating exhibition series that showcases work by local artists in alignment with social movements. Her prior experience has made her an expert in community activations, building strategic partnerships, and elevating influential artists to create cultural relevance for leading brands.
ABOUT ART FOR CHANGE
ART FOR CHANGE connects socially conscious art collectors with in-demand contemporary artists and their work. A platform for discovery, ART FOR CHANGE offers a curated selection of museum-quality prints and original works at approachable price points. By leveraging their deep relationships with artists, galleries, and collectors, they affect positive change in the world by donating a portion of every purchase to relevant non-profits. As with all of ART FOR CHANGE's initiatives, artists receive 50% of the net proceeds of each sale under the belief that direct investment in artists is vital to a thriving cultural ecosystem. ART FOR CHANGE is committed to making the art collecting process more accessible through selling quality prints and artworks at manageable prices, and by providing art advisory services and best-in-class insights and education to new and seasoned collectors alike. artforchange.com.
Categories
Tags