HENI has released The Beautiful Paintings, the revolutionary new artwork from Damien Hirst that blurs the boundaries between digital and physical art creation using generative and machine learning algorithms. The Beautiful Paintings are available for a limited time only from 31st March to 10th April 2023 at 23:59 PST from heni.com/spins.
Marking the newest iteration of Hirst's iconic Spin Paintings series, known for their energetic splashes of colour, The Beautiful Paintings gives collectors the opportunity to choose their own combination of colours, styles, shapes, sizes, and mediums to generate unique artworks and titles. 
Collectors have the option to generate the artwork either as a physical artwork, digital artwork (NFT), or both. The physical artworks are printed on canvas and are available in two shapes and four sizes. Each artwork in the series is unique and the physical artworks will be hand-signed with a paint pen on the front by Damien Hirst. 
Although collectors can select several variables using The Beautiful Paintings dashboard, the final output always has an element of randomness, just as in past Spin Paintings. 
The dashboard features 25 different artwork styles to choose from. The wide variety of styles shows the unexpected movements, paint splatters, and colour interactions of his traditional Spin Paintings, but also explores new directions that build on his previous body of work. 
Collectors can also choose from countless combinations of colours to create their own palette. The expressive colour names themselves were generated using machine learning, including names like Himalayan Waters, Interdimensional Cloud, and Tangerine Pine. 
The sizes of the circle canvas are: 23, 40, 70, and 100 cm in diameter. The square canvas is also available in the following sizes on each edge: 23, 40, 70 and 100 cm. The canvases cost $1,500, $3,000, $4,500 and $6,000 depending on the size, plus any applicable taxes. The NFT costs $2,000, plus any applicable taxes. 
The Beautiful Paintings NFTs are minted on the Ethereum blockchain and adhere to the ERC-721 standard.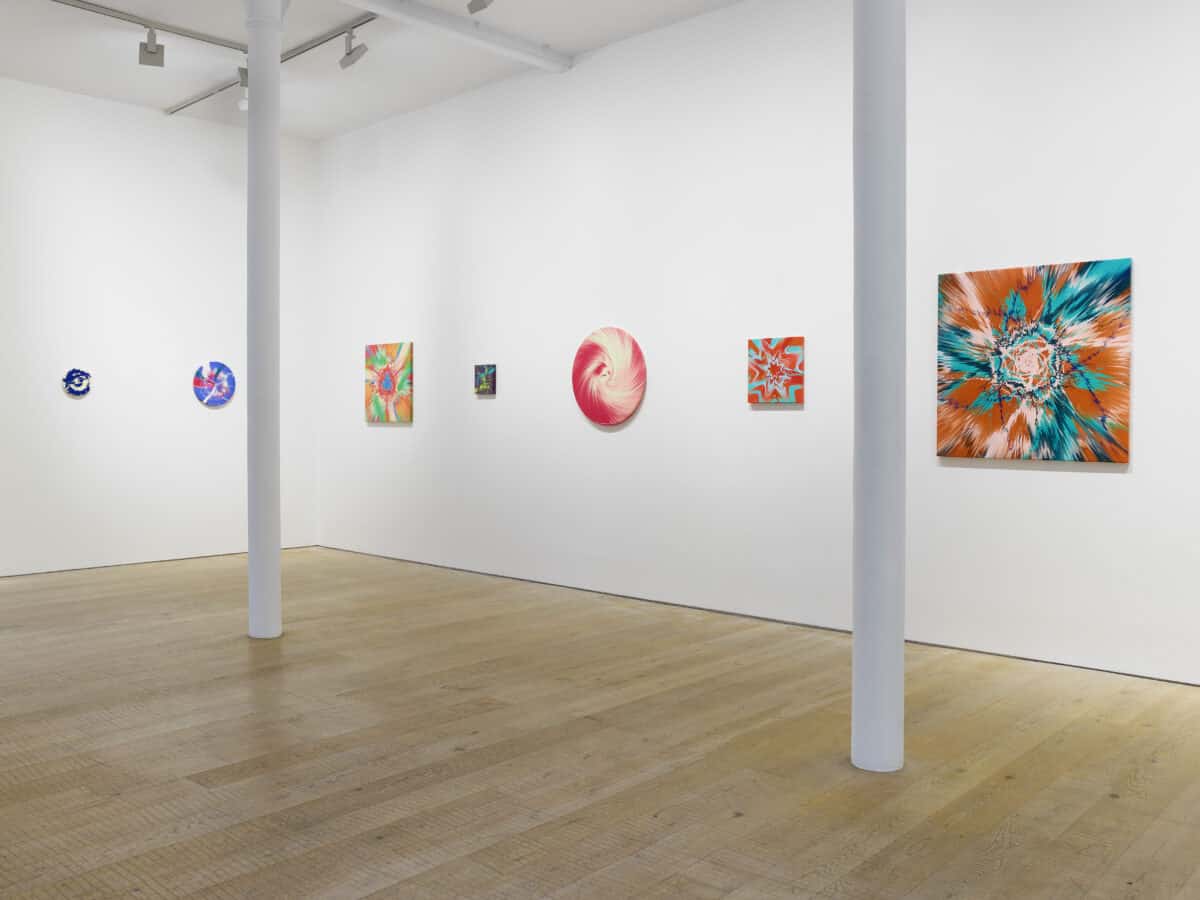 A selection of The Beautiful Paintings artworks are on display at the HENI Gallery, 1st Floor, 6-10 Lexington St, Soho, London. The gallery is open 10am-6pm daily until 10th April 2023.
Categories
Tags