Culture& and Sotheby's Institute of Art have announced a groundbreaking partnership to accelerate diversity in the art world through education. Commencing from September 2023, the Culture& and Sotheby's Institute of Art Cultural Leaders Programme – the first of its kind in the contemporary art world in the UK – is designed to empower and nurture the next generation of diverse leaders.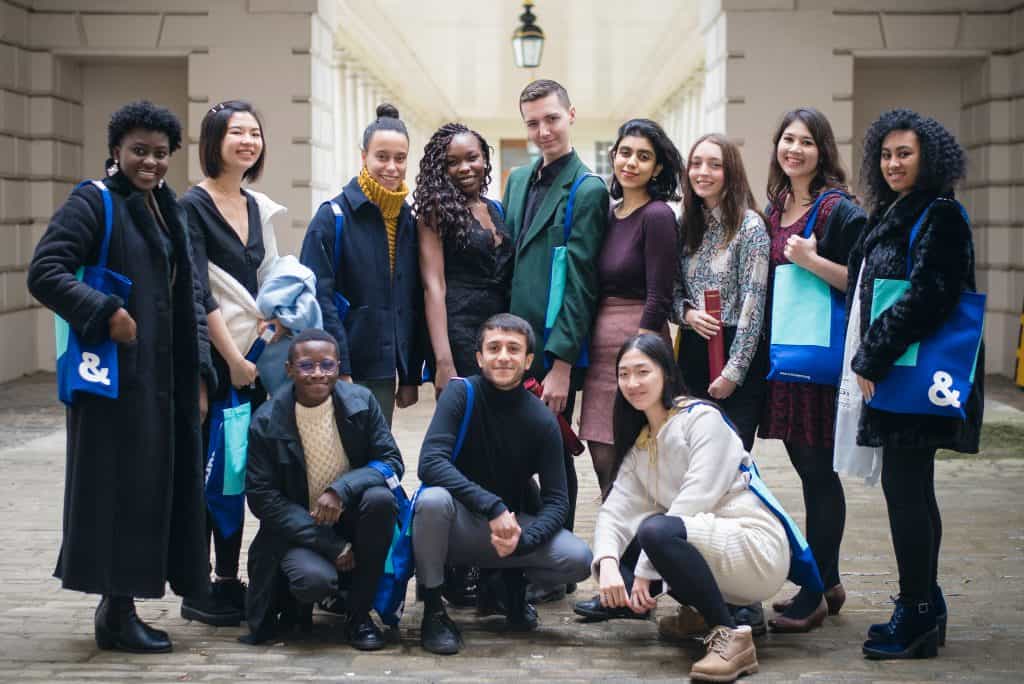 Through this partnership, the Cultural Leaders Programme will offer three fully-funded scholarships per year from 2023/24 to 2025/26 to promising students from under-represented communities to pursue one of the Institute's prestigious one-year, full-time Master's programmes: the MA in Contemporary Art; the MA in Art Business; or the MA in Fine and Decorative Art and Design. The programme will allow these
promising young professionals from diverse backgrounds with leadership potential to study full-time and receive a London Living Wage bursary for their living expenses.
The selected students will have access to the full range of Sotheby's Institute of Art services to support student learning and wellbeing, including high levels of teaching time, personal tutors, specialist library and research facilities, expert career service support, counselling and much more. Additionally, students will receive tailored mentoring and networking opportunities, drawing on both Culture&'s and Sotheby's
Institute's networks of professional and social support.
The Culture& and Sotheby's Institute of Art Cultural Leaders Programme marks a significant milestone in the educational model of both organisations. It stems from their mutual awareness of how much more needs to be done to support people from diverse backgrounds to take their rightful place in the art world. It implements one of the key recommendations of the 2022 report that Culture& co-authored with Museum X for the Art Fund: To support a focus on specific initiatives leading to permanent curatorial employment, rather than generic entry-level or temporary roles.
The programme draws on the shared belief of the power of education to change and enhance lives. Culture& and Sotheby's Institute of Art are committed to unleashing the wealth of talent that often lies untapped because of social, cultural and economic obstacles which remain embedded in our society at many levels. Recent research estimates that only 2.7% of the art sector workforce in the UK is from a Black, Asian or ethnically diverse background
Culture& and Sotheby's Institute of Art aspire to address these statistics through the Cultural Leaders Programme which aims to nurture the brightest, most promising diverse talent as the next generation of leaders in the commercial art workforce; diversify the contemporary art workforce so that it better reflects the cities in which art businesses operate; and change and improve workforce recruitment and retention of staff from diverse backgrounds throughout art businesses in the UK. The new initiative builds on the success of Culture&'s postgraduate offering with the University of Leicester.
Dr. Errol Francis, CEO and Artistic Director at Culture&, comments:
We are delighted to be partnering with Sotheby's Institute of Art on this groundbreaking initiative to nurture the next generation of diverse talent. Extending the backgrounds of the students who study at this centre of excellence will bring fresh perspectives and creativity into the commercial art sector. This programme builds on Culture&'s ongoing work to open up the UK's arts workforce and, for the first time, brings together the worlds of the charity sector and private education. We look forward to welcoming a new cohort of young people into the Institute's esteemed academic community as we build a more diverse art world of the future.
Dr. Jonathan Woolfson, Director at Sotheby's Institute of Art, comments:
We are tremendously excited to be collaborating with Culture& on this initiative. Their impressive record of success on diversity in the arts, combined with our own history of excellence in postgraduate education, makes for a powerful mix. We greatly look forward to welcoming a new generation of diverse students into our community. I am confident that in so doing we will be preparing the ground for a new art world of tomorrow.
Sotheby's Institute of Art has committed to waiving 100% of the tuition fees for the students selected for the Cultural Leaders Programme for the next three years, which also covers the cost of the national and international Field Study trips that characterise all of these MA courses. The organisations are now looking for like-minded individuals, foundations and companies who share their vision for creating change in the art world to provide funds directly to the selected students to support their cost of living in London, thereby enabling them to fully focus on the educational experience and benefit from all it has to offer.
Culture& and Sotheby's Institute of Art invite professionals from a diverse background within the contemporary art and commercial art world workforce to apply to this programme. Applications will open for the autumn 2023 semester in the coming weeks. To find out more about supporting this initiative or to apply for the programme, please visit cultureand.org.
Categories
Tags