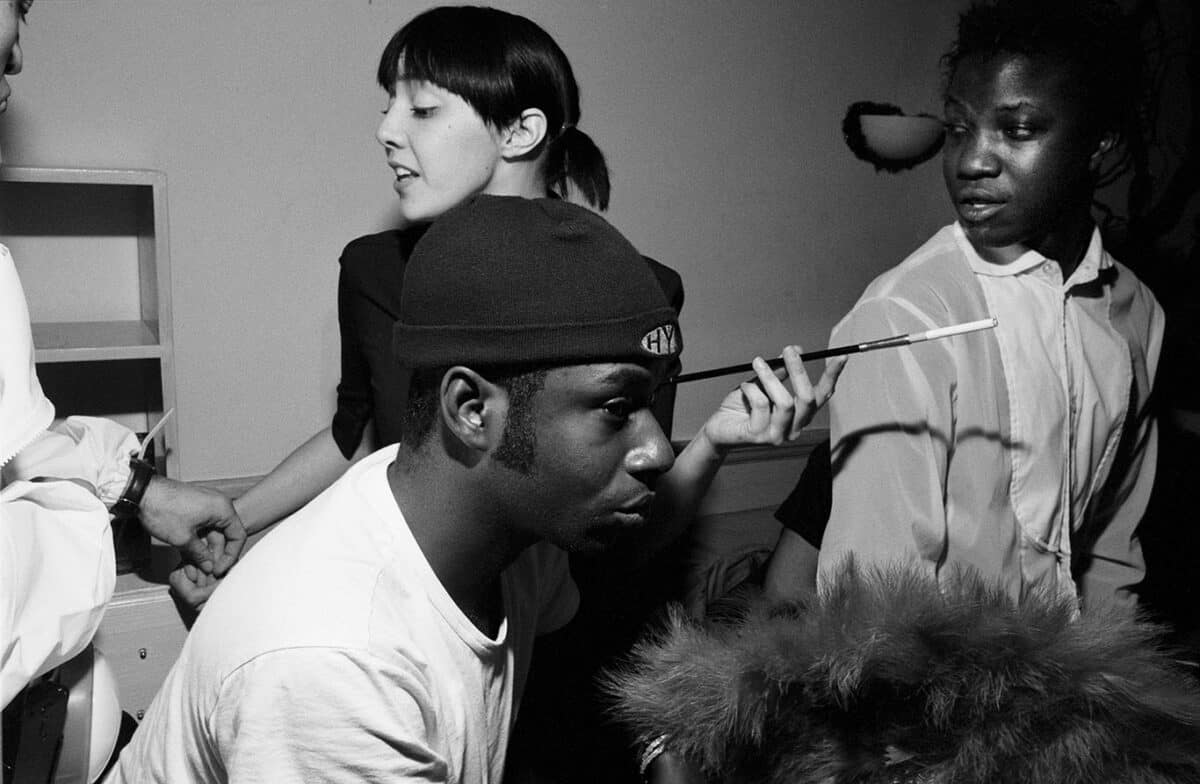 NIGHT BY NIGHT A photographic portrait of nightclubbing and night culture from Jason Manning
This photographic body of work began in late 1997 and continued for the next 10 years. It documents the people out in clubs and the ebb and flow of the social situation that unfolds within them. Night culture offers a physical and mental space to suspend the burden of everyday life through the conspicuous consumption of drink, narcotics, relationships and time.
'Jason Manning's photos get right in there. Physical images by a creeping stills-ninja, crab-walking through dancefloors, encountering la-la-land goons and surreptitious snoggers. Up walls, into the hidden recesses. Gnarly/slick pics of bodies, contortions, expressions, sweat, intimacy, illegality. Sights forgotten, or best unmentioned. Manning's work is part of the scene, but apart – moments snapped in the shadows because of alert eyes, even when as mashed as the party people stamping on his prone body seeking 'the angle'. Manning's rave reconnaissance photos of piss-stained insalubrious holes and
snazzy superclubs courted hedonistically inclined publications, and they married well. His pictures are a bang-on document of that era. As an editor, I commissioned Manning for magazine editorial on numerous occasions. Every contact sheet an eye-opener, even for a seasoned night owl like me.

STUART TURNBULL Former editor of SLEAZENATION Magazine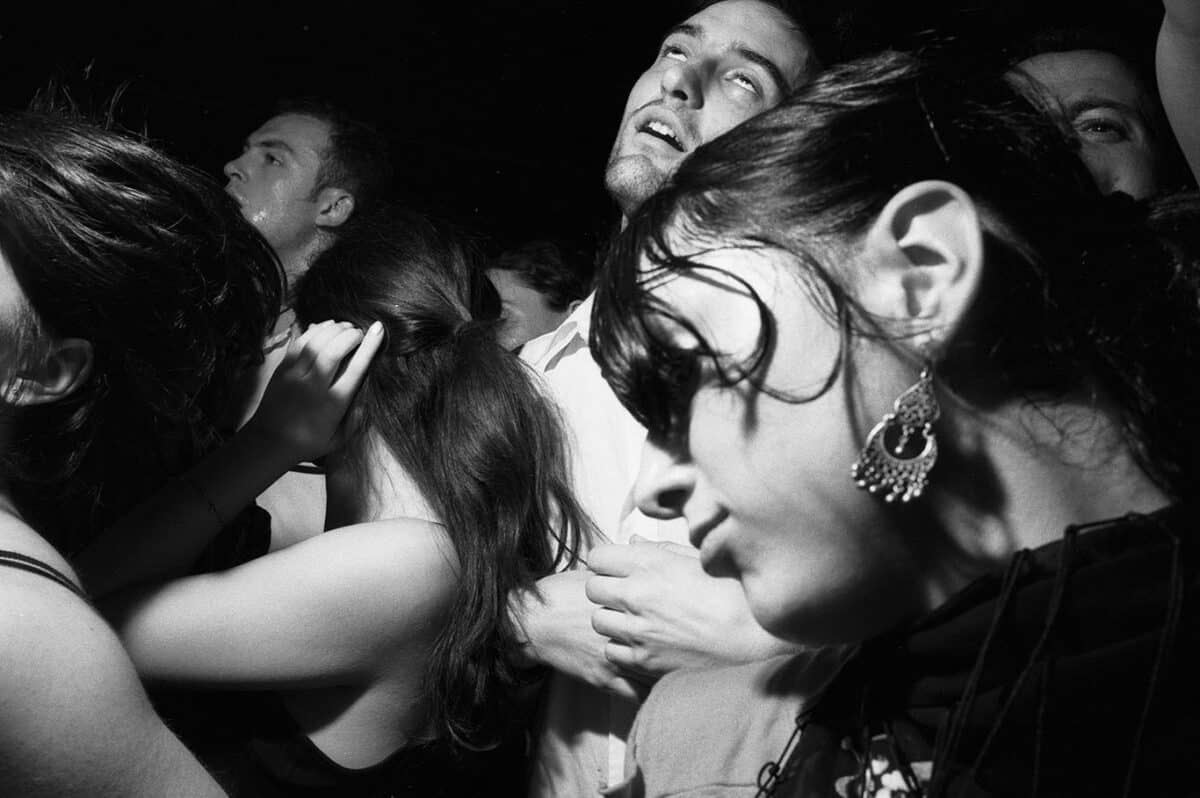 The pictures in this series depict moments of narcotic tenderness and navigates the choreography of
intoxication, capturing intimate and fleeting moments of late-night culture… London, Paris, Moscow, Birmingham, Seoul, Nottingham, New York, Wigan, Helsinki, Detroit, Ibiza, Tallin, Berlin, Montreal, Hong Kong, Glasgow, Belgrade, Bern, Dresden, Barcelona, Sopot, Manchester, Edinburgh, Turku and Singapore.
'London's gay nightlife was always about a lot more than copping off over a thumping h-nrg soundtrack. Jason Manning's photography – a cool eye observing the joy, the loneliness, the freedom, the lust, the intoxication, the companionship, the boredom.. all of it – inherently understood that. A lot of photographers worked for gay style bible 'Attitude' in the 90s and 00s, but none captured the reality of the club scene as starkly in all its ugly beauty.'

ADAM MATTERA Former editor of ATTITUDE Magazine
Jason Manning, Night by Night, Private view Thursday 30th March, Opening Friday 31st March then exhibition continues 1st – 16th April, Gallery 46
Followed by LEBENSON GALLERY 50 Rue Chapon, Paris, 75003 lebensongallery.com , April 28th – 14th May, Private view Thursday 27th April
About the artist
MA Photography, London College of Communication @manning2416
Exhibitions:
'SLEAZENATION 'Savoir Vivre'' touring exhibition of black & white nightclub photography: group show, September 1999
'Seen: Black Style UK', book launch/exhibition, The Brick House, Brick Lane, London. Extensive exploration into a history of black British youth culture; group show, October 2001
'Sonic Mook Experiment', album launch/album photography exhibition. Artomatic, Gt Sutton St., London, solo show, September 2001
'Queer Nation: 50 Years of Gay Club Culture', The Elms Lesters, Painting Rooms, London, group show, November 2002
'Identity, 40 Years of British Youth & Subculture', Photographs from the PYMCA Archive, 46 Ganton St., London, group show, January 2004
'Photomeetings Luxembourg', in association with Galerie Clairefontaine. Group show Abbaye  de Neumunster, June 2007
'Artcore in association with Our History, A History of Rave and Club Imagery', Ultralounge, Selfridges, London W1, February 2009
'Unordinary People, Youth Culture from the 1960's to the present', Royal Albert Hall, London, May 2009
Categories
Tags