Phillips is pleased to announce highlights from the upcoming New Now auction in New York. Taking place on 8th March at 432 Park Avenue, the sale will offer over 270 lots, juxtaposing blue chip masters alongside more emerging names.
Among the highlights of the sale are Mickalene Thomas' Clarivel #7, 2019, and Alex Katz's Weeping Cherry 2, 2005. Twelve works in the sale will be sold to benefit Foster Pride, a New York-based non-profit organization that empowers children and teens in foster care to develop their talents, build self-esteem and reach their potential through mentoring relationships and the arts.
With these sales having become a staple of the global auction calendar, we are delighted to present such a strong lineup of works in Phillips' first New Now auction of 2023. From John Chamberlain to Mickalene Thomas to Yuan Fang, our March sale runs the gamut in presenting the true breadth and quality of the category. We are particularly proud to offer a selection of twelve works that are being sold to benefit Foster Pride, an organization whose important mission has profoundly affected countless lives, and are grateful to all the artists who have donated their artworks to such a worthy cause.

Avery Semjen, Phillips' Head of New Now, New York,
Among the top lots of the sale is Mickalene Thomas' Clarivel #7, a rich, abstracted depiction of female beauty that, at over eleven feet wide, is a monumental example of the artist's idiosyncratic portraits. Exquisitely combining a traditional Old Masters composition with her iconic collage techniques, Thomas portrays Clarivel as comfortably reclining across a vintage-printed chaise, embodying the idyllic vision of a woman as pictured throughout art history. However, true to the core of Thomas' practice to analyze and deconstruct notions of femininity, race and sexuality, Clarivel's body is comprised of pixels that obscure the viewers' gaze. The subject unabashedly meets the gaze, exuding confidence in knowing that her body is not actually on display. The present work was executed in 2019, the same year Thomas was awarded the Bronx Museum Arts Pathmaker Award and Thomas' thirteenth institutional exhibition.
A selection of fresh-to-market drawings by Jean-Michel Basquiat inscribed in a cocktail recipe book showcase the artist's friendship with musician Randy Gun, a fixture of Manhattan's downtown music scene of the 1970s and 1980s. During their friendship, Basquiat gifted Gun a special anniversary edition of the barman's guide and recipe book, Harry's ABC of Mixing Cocktails by Harry MacElhone, late proprietor of the famous Harry's New York Bar in Paris. The book features a dedication from Basquiat to Gun and six pages of never-before-seen drawings by the artist in graphite and colored pencil. The book, which gives viewers a peek into the close relationships Basquiat treasured, has remained in Gun's family since 1986.
John Chamberlain's Anteambulo Quincunx, 1992, will also be among the auction highlights, achieving the artist's ideal balance of form at a masterful level. The work consists of several loops of twisted and crumpled automobile metal, painted in a riotous range of colorful patterns, which emphasize the tension of the metal strips as they pull one another into place. As one walks around the sculpture, new shapes become visible— both on the painted surfaces and in the spaces between the overlapping loops.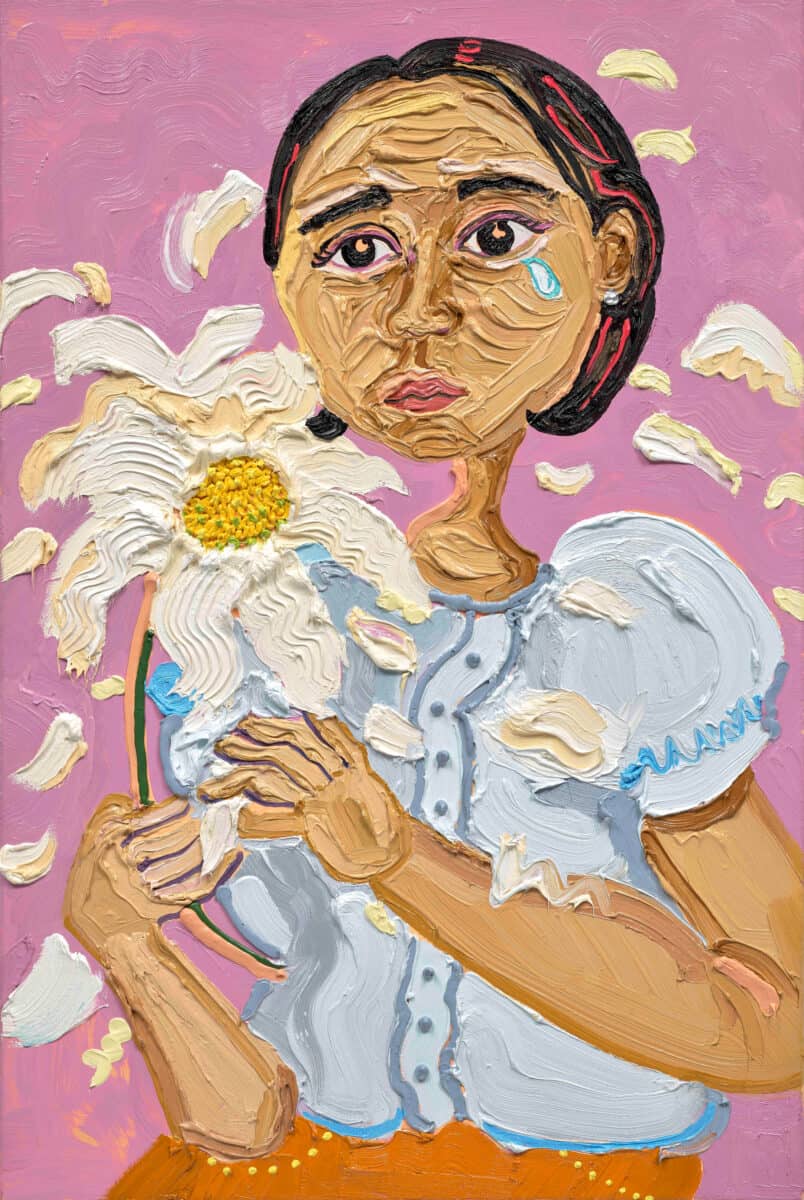 Phillips will feature a special section of twelve works in the New Now auction, proceeds from which will benefit Foster Pride. The artworks have been donated directly by their artists, supporting programs offered by the non-profit to countless children and teens in foster care throughout New York City.
Foster Pride is profoundly grateful to Phillips and the artists who are so generously donating proceeds from their sales to support Foster Pride's HandMade program, which teaches teens in foster care how to crochet, and to run a small business selling their beautiful creations; and Internships, at companies such as Google, the New York City Law Department, and Phillips. Events such as this auction are tangible proof to our students that they are recognized, appreciated, and deserve the same breaks as young people who come from more privileged backgrounds.

Lynn Schnurnberger, Founder & Executive Director,
Auction: 8th March 2023, Auction viewing: 27th February – 8th March, Phillips, 432 Park Avenue, New York, NY 10022 phillips.com
Categories
Tags