Marking its 19th edition, Collect–the leading authority on collectable contemporary craft & design, brought to you by the Crafts Council–announces its return to Somerset House as a hybrid fair taking place from 3rd to 5th March 2023.
At a time when contemporary craft has never been more sought after. Featuring close to 40 specialist galleries from across the globe, representing over 400 artist makers at the top of their game selected by an expert advisory panel.
We managed to grab some time with Collect Art Fair's Director Isobel Dennis to find out what the 2023 edition will have to offer and find out about the increased interest and sales within the craft sector as a whole.
Is Collect any different from other fairs?
The first and foremost element that sets Collect apart from other international art fairs is it is run by the Crafts Council and not a commercial company. This depth of knowledge and support of the sector gives the fair gravitas, authority and integrity.
The Crafts Council's goals behind the fair each year are to select and support specialist craft and design galleries and dealers worldwide who represent highly talented artists working today, giving unparalleled access to view and buy their exceptional work. Held at the start of the international cultural calendar, Collect's strength and reputation has grown considerably over its 19 editions as it is required that 80% of the work for sale is made in the last five years by living artists and designers.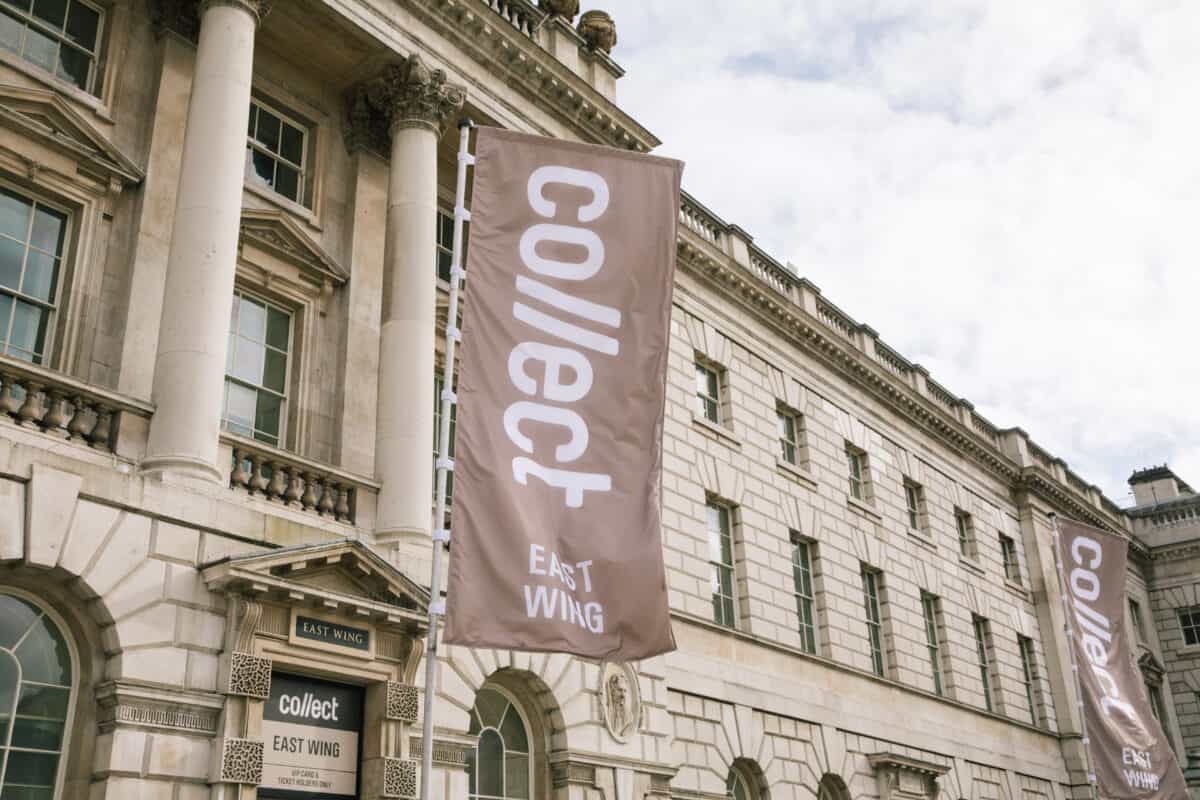 Taking place in Somerset House in London, each gallery, therefore, is able to curate their own display in a truly immersive interiors setting and commissions of new pieces or body of work are always present at the fair. This focus on the truly contemporary ensures Collect is introducing exciting work into the market on an annual basis. Therefore, Collect is about the new, the modern, the contemporary and places craft in a fine and contemporary art context which it truly embraces and is often outstanding within.
From those using centuries-old processes to those pioneering new techniques and merging disciplines, year on year the fair attracts galleries that represent the most prolific and respected artists. The Fair offers art consultants, interiors specialists, collectors, museum curators, design practitioners and the wider public an unrivalled opportunity to meet the artists, talk to the exceptionally knowledgeable galleries and discover and invest in contemporary craft.
What are the benefits of Collect being a hybrid fair?
Due to Covid-19, Collect was run as an entirely virtual fair in 2021 and a hybrid fair at Somerset House in 2022–both online in partnership with Artsy.net. Data from the online platform showed us that the fair's hybridity established it as one of the best-performing fairs on Artsy. net with the live and online aspect of it key to increasing awareness for contemporary craft and attendance at the fair. Complementing the physical fair in London, which attracted over 9,100 visitors in 2022, the hybrid model also allows us to reach both global audiences and the next generation of young collectors who are inherently digital natives. For Collect 2023, all works will be available to view and purchase online via Artsy.net from 1st to 12th March.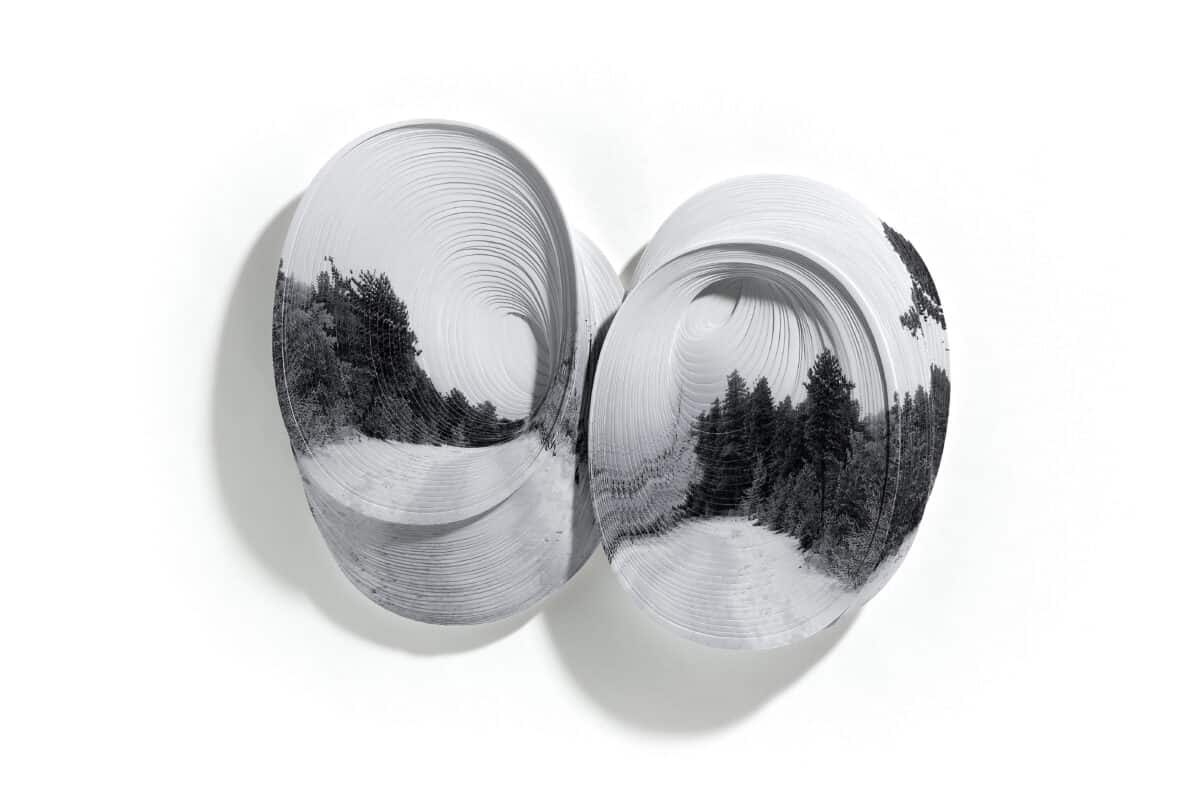 What's different in this edition of the fair?
With such a dynamic and diverse roster of established galleries and international talent secured for the 19th edition of the fair, we are seeing some exciting new trends and themes emerge. From the rising popularity of K-culture marked by a return of galleries and artists from Korea to an interesting mix of cross-cultural and cross-fertilisation work from artists of African diaspora working in their native crafts but living abroad and artist-makers who are increasingly bringing traditional crafts into a contemporary setting, there is a renewed focus regarding place and identity in craft making that we are seeing for 2023. With border restrictions easing up, there is a strong return of galleries from across Europe, Africa, Asia and the Middle East exhibiting at the fair. Alongside the international galleries, Collect Open–the fair's platform for thought-provoking craft installations by individual artists and collectives–returns with 14 exciting projects from the US, Poland and the UK. There is something for everyone and a lot to discover.
Has craft now become contemporary art?
According to Artsy, there has been a real rise in interest in craft–textile arts, in particular, has seen a 44% increase in sales over the last year. More broadly, commissioned contemporary craft works have doubled in the same time frame which further shows an interest in works produced across collectors looking for work online. This interest reinforces a shift in the increasing presence of contemporary craft into the contemporary art sector and how the boundary lines in many cases are so blurred as to be invisible. Beyond our own Crafts Council Gallery, other galleries and museums increasingly presenting craft exhibitions, such as the recent Strange Clay exhibition at the Hayward Gallery or Theaster Gates, Mark Bradford and Ruth Asawaamong other contemporary mixed media artists.
In this age of digital – AI, Virtual & Augmented reality is craft – being able to make things – now the cool, contemporary thing?
The art market is definitely demonstrating a boosted interest in collecting due to the drive in supporting small, local businesses and artisans. Alongside this, cultivating thoughtful home environments–in consideration of flexible/hybrid working–has added to this interest and drive. The appetite for the handmade draws on context and locality, provenance and delivering the authentic, meaningful experience many of us expect from our daily lives. The joy of owning contemporary craft can also be driven and championed as a vehicle for consumers to buy sustainably, to minimise environmental footprints and with ethical consumerism in mind.
Collect Art Fair 2023, March 3rd – 5th (Previews 1st-2nd) Somerset House collectfair.org.uk
tickets somersethouse.org.uk/collect-2023
Categories
Tags