In the 2nd instalment of a series of Q&As with 7 artists featured in the 2023 Art on a Postcard International Women's Day auction raising funds for the Hepatitis C Trust, Lee Sharrock talks to Mehrnoosh Khadivi, who is featured in an auction curated by Bakul Patki. 
Lee Sharrock: 7 women curators have selected artists for a special International Women's Day 2023 Art on a Postcard auction, which will raise funds for the Hepatitis C Trust. Who is your curator and how did you get to know them/ get involved with the project? 
Mehrnoosh Khadivi: My curator is Bakul Pakti and we met a few years ago through mutual friends and our mutual love of the arts and culture in general. Over the years we have developed a great friendship. Bakul first told me she was working the International Women's Day 2023 auction for Art on a PostCard on one of our frequent walks together on the Heath so of course when she approached me to get involved by submitting work I was very happy to.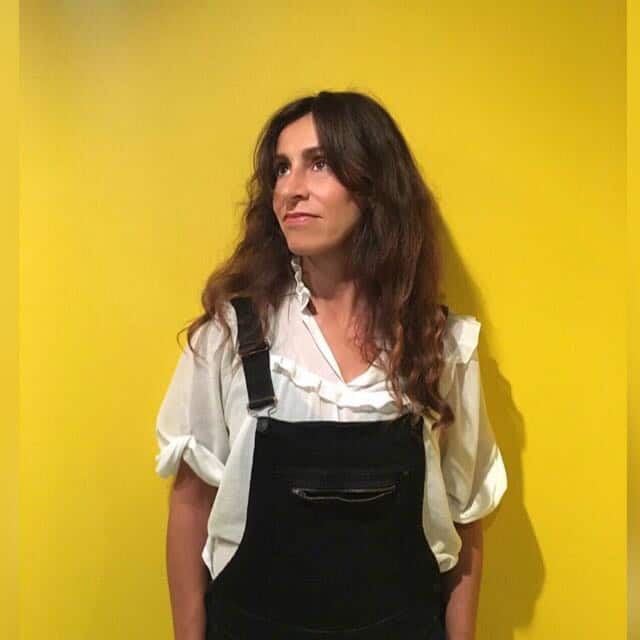 Could you tell me a bit about your artistic practice, the materials you use, and your path to becoming an artist? 
I originally trained as an architect and after completing my post grad rather than getting a job at an architectural practice I went to work in my professors's architectural research unit as I think at heart I just constantly learning and evolving. I was approached to work on the development of Sketch restaurant as a creative director, designer and curator. The project allowed me to explore my ideas about merging public space with contemporary art and design which at the time was honestly a rarity. No body else in the art world really wanted the job so I was able to play freely and push boundaries. Since then I have been developing a vast number of multidisciplinary creative projects over the years touching on fashion, design, textiles, performance, and multi-sensory experience.
Over the last 5 years I have mostly been working with scent as material and focusing on new delivery systems that are searching for ways to invoke deeper connections between the public, objects and environment through art and olfactory projects. My latest work includes interactive kinetic sculptures made of deconstructed perfumes and performative dance projects that use scent and installation to invoke deeply emotional responses.  
Can you explain what you've created for AOAP? 
For AOAP I submitted 2 embroidered fabric patches and a sticker for my contribution. Growing up, I always loved collecting patches, badges and stickers; it was a way to communicate our thoughts, ideas and allegiances and make ourselves visible and known to one another be it politically or culturally. 
The works are in a way a call to women to unite and a call to arms. I am originally from Iran and these last few months especially have been a time when women across the world have found empowerment and shown strength and support through the community of our shared experiences.  In many ways, at this time, women are the voice of our society, and we do it best when using our own voice and ways of communicating – this is what I wanted to express in the work.
Who are the artists that inspire you the most? 
I am inspired by all kinds of artists (and architects!) but I particularly love the work of artists Sheila Hicks, Judy Chicago, James Turrell, Jenny Holzer, Gordon Matta-Clark and Robert Smithson – actually my list could go on and on… 
As a woman artist, have you come across many obstacles that you don't think a male artist would face? 
I think female artists, and creatives in general, like women across the working world, come across all kinds of obstacles our male counterparts never have to face and far too regularly. In general we just sadly have less opportunity to get our voices heard and occasions to get our work out there. 
What exhibitions do you have coming up in 2023 that you're most excited about? 
I am most excited about an immersive work I have been developing for the last couple of years called SOIL which explores our shifting relationship to the ground we all share for and which I am currently developing a scent. It is a work that will hopefully impact the way the viewers engage with the environment and one another through the senses by listening observing smelling and feeling. I believe by immersing viewers into a work where their sense of smell – a powerful trigger for strong sensations – is aroused alongside vision and hearing will be the key to bringing people closer to the sentiment and urgent needs of our time. Highly emotional responses with radical visceral engagement as a trigger for change is what we are going for! 
Bidding opens on Thursday 23rd February until 9th March: artonapostcard.com
Categories
Tags