Invader releases Rubikcubism a limited-edition print series with HENI. The series features four colour-filled prints from Invader's acclaimed series of artworks using Rubik's Cubes. The prints are available to purchase on HENI Editions until 23:59 GMT on 12th February 2023.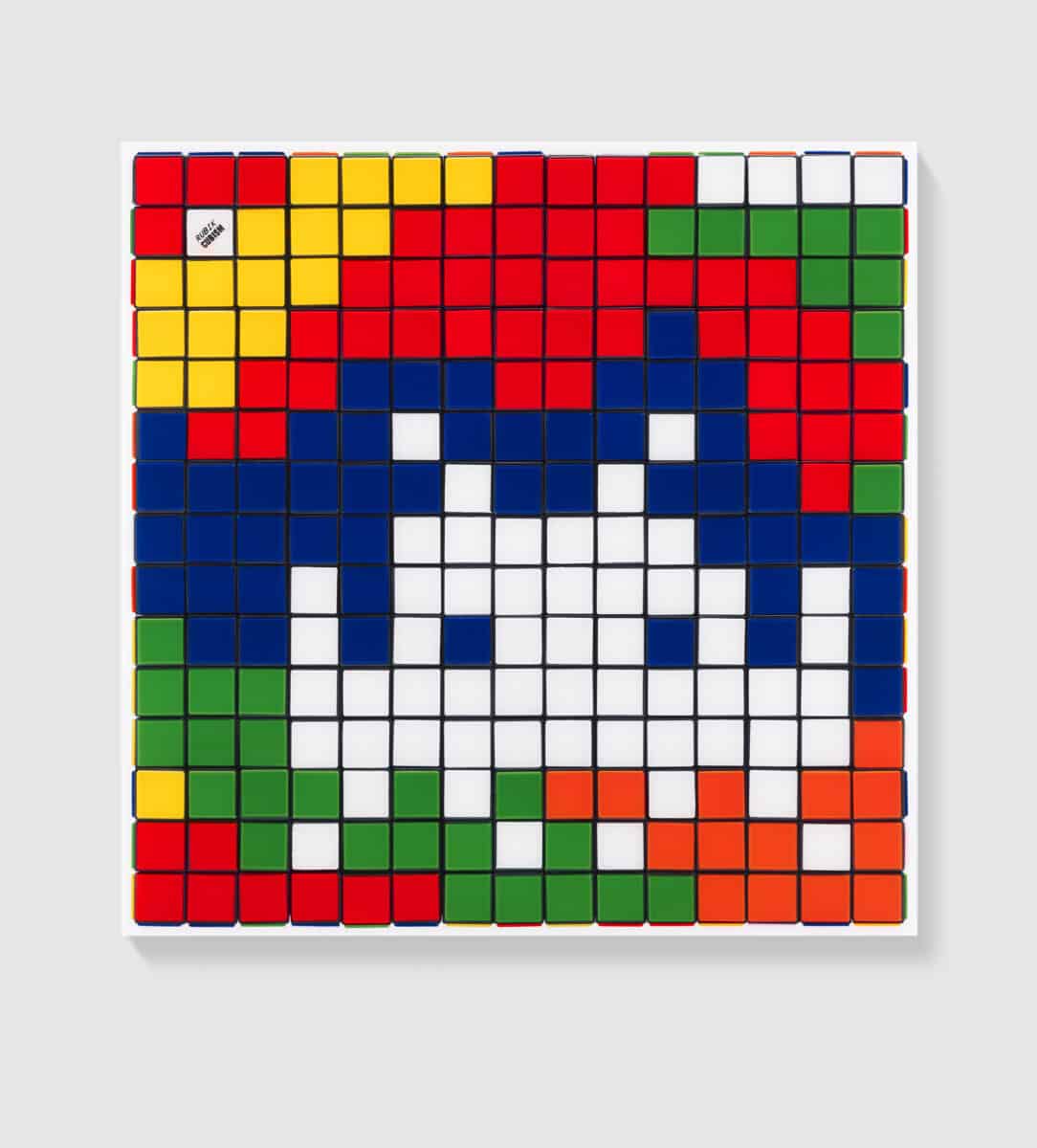 The prints are composed of Diasec-mounted Giclée on aluminium composite panel, 100 x 100 cm, priced at US $3,000 plus tax. Each work hand-signed by Invader and numbered on the label. The final number of editions produced will be time-limited by demand.
Begun in 2005, Invader's Rubikcubism series constructs images solely using the six-colour palette and square tiles found on a Rubik's Cube. In doing so, the resulting images convey a similar impact to the abstractions of Pointillism or Cubism, with the subject of the artwork made visible only through physical distance or when viewed through a smartphone.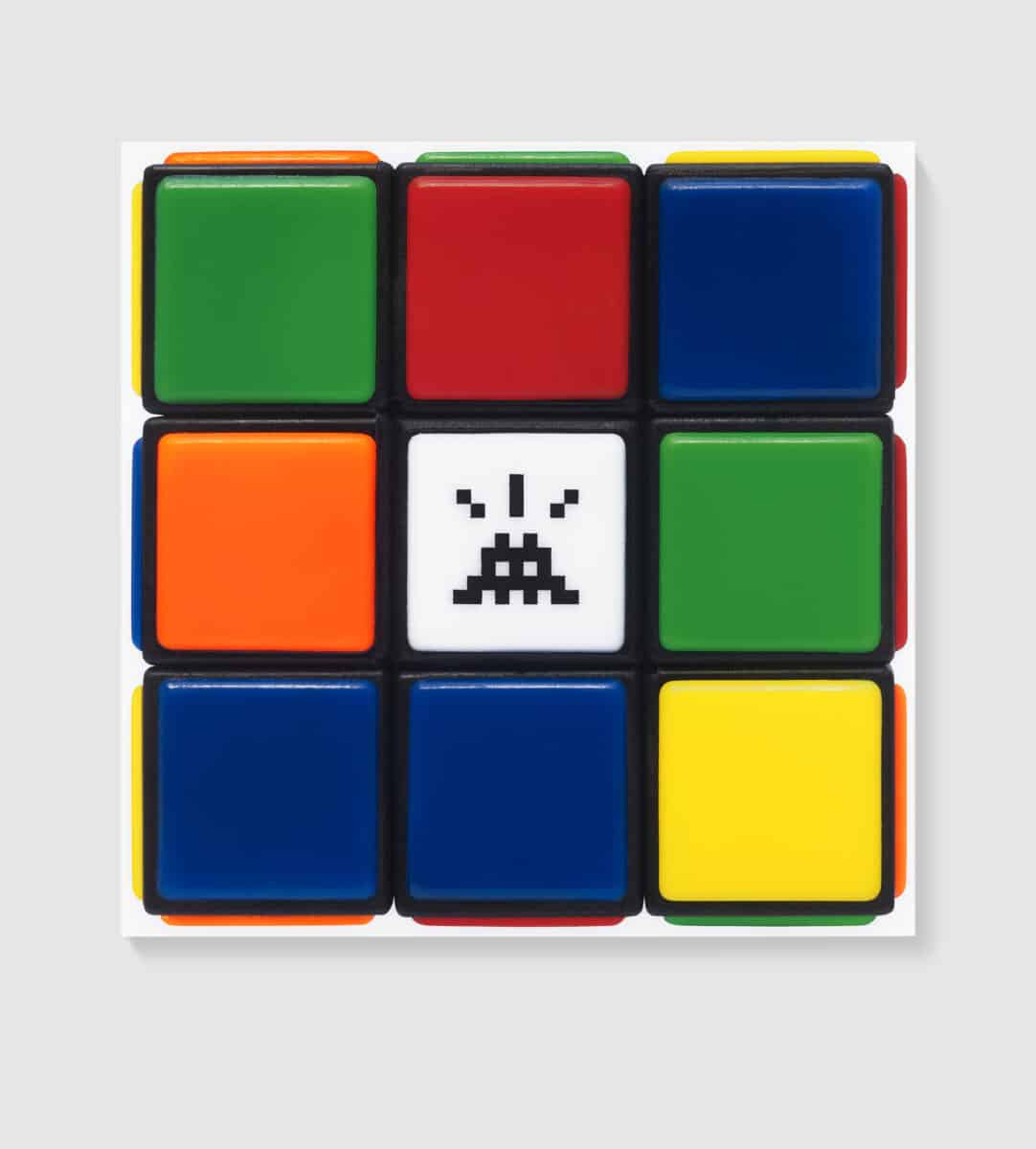 To create these artworks, I spent days in my studio twisting cubes, like painters would do mixing colours on their palette.

— Invader
The Rubikcubism prints represent highlights from Invader's series thus far, translating the original sculpture-images into a new medium and format. Invaded Cube is a Rubik's Cube with the artist's logo, and Rubik Camouflage uses the Rubik's Cube to replicate his iconic alien motif. Rubik Country Life emerges from his Rubik Low Fidelity series of works after the covers of his favourite albums, while Rubik Shot Red Marilyn is a highlight from his Rubik Master Pieces series of tributes to great artworks. Though each is distinct, the prints remain unified under the same aesthetic, which fuses inspiration from video games and pop culture.
What is fascinating about Rubikcubism is that, seen close up, the images appear corrupted or abstract, but when viewed from a distance or looked at on a smartphone screen, they become remarkably clear to us.

— Invader
All four Rubikcubism prints are on display at the HENI Gallery, 1st Floor, 6-10 Lexington St, Soho, London. Admission to the gallery is free, with no appointment required.
Categories
Tags