Towner 100: a year of new exhibitions is announced to celebrate the centenary year of the South Coast's biggest gallery.
The oldest gallery and Collection on the South East coast reaches 100 and announces a wide-ranging programme that looks forward to their 100 years ahead in the gallery and across the town.
Highlights include: The Turner Prize, a programme of exhibitions showcasing Towner's collection of over 5000 works across the century, the UK's largest mural, Barbara Hepworth one of the UK's best-loved sculptors, interactive artworks and a look at the future of public collections see below.
TOWNER 100: The Living Collection Until 28th August 2023 Free Admission Gallery 1
Towner's Collection comprises over 5000 artworks that individually and collectively reflect and reveal the history of Towner as a public art gallery in Eastbourne since 1923. Sited in Sussex, Towner's Collection features many landscapes and seascapes that draw inspiration from this unique location. From 1923 the collection was housed inside Towner's first home, an 18th century manor house, which shaped the collection for almost 90 years.
In 2009 Towner moved into a purpose-built modernist style gallery where we celebrate its centenary. The Living Collection will consider Towner's broad and varied history of collecting and exhibiting over the past one hundred years through a selection of paintings, prints and artefacts. This celebratory display offers Towner and its communities the occasion to look back to appreciate the past and the opportunity to look forward, engaging with the present as we envision its future. Expect to see artists such as Eric Ravilious, Edward Wadsworth, Vanessa Bell, Gertrude Hermes, William Gear and Greta Dellean.
TOWNER 100: Unseen 11th February to 14th May 2023 Free Admission Gallery 2 and 3
100 years on from when the Towner Collection began, there is a moment to reflect on what an art collection is, who it is for, and what it says about a town, a community or a time period. Taking inspiration from Towner's Eastbourne unique coastal location where the channel meets the South Downs, the exhibition will draw on these themes and include painting, moving images, prints, illustration, sculpture, installation and photography.
It will bring together key works from the collection, many of which are previously unseen, having not yet been displayed since their acquisition. Artists featured include Elizabeth Price, Helen Cammock, Dineo Seshee Bopape, Tom Hammick, Michael Rakowitz, Roland Jarvis, Rachel Jones, David Nash and Clare Woods.
Barbara Hepworth, Art and Life (ticketed) 27th May to 3rd September 2023 Gallery 2 and 3
This exhibition, which has garnered rave reviews across the country after visits to Wakefield, Edinburgh and St Ives, will display some of Hepworth's most celebrated sculptures including the modern abstract carving that launched her career in the 1920s and 1930s, her iconic strung sculptures of the 1940s and 1950s, and large-scale bronze and carved sculptures from later in her career. Key loans from national public collections will be shown alongside works from private collections that have not been on public display since the 1970s, and rarely seen drawings, paintings and fabric designs. The exhibition will be themed around Hepworth's broader cultural interests in music, dance, theatre, politics and literature, exploring these and encouraging new interpretations and presentations of her work
Turner Prize 2023 Free Admission 28th September 2023 to 14th January 2024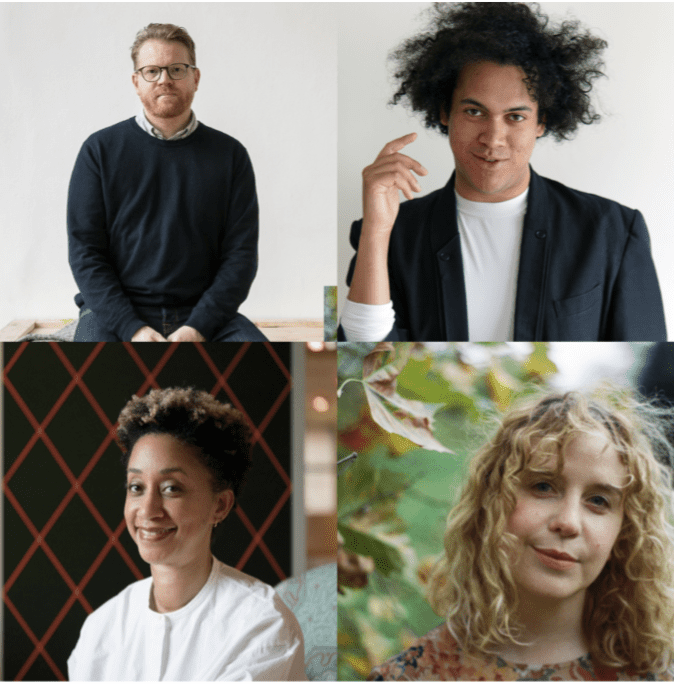 Across the building, Towner Eastbourne will host the Turner Prize, the world's leading prize for contemporary art, as the centrepiece of our centenary celebrations. One of the best-known prizes for the visual arts in the world, the Turner Prize aims to promote public debate around new developments in contemporary British art. Established in 1984, the Prize is awarded to a British artist for an outstanding exhibition or other presentation of their work in the previous twelve months. The announcement of the winner of the Turner Prize will take place on 5th December 2023. The Turner Prize winner will be awarded £25,000 with £10,000 awarded to the other shortlisted artists. With support from Eastbourne Borough Council and East Sussex County Council, the Turner Prize will bring transformative cultural and social experiences for visitors and residents.
Lothar Götz Dance Diagonal Towner Eastbourne exterior
German artist Lothar Götz has transformed the exterior walls of the gallery with his new large-scale, colourful geometric artwork, Dance Diagonal (2019). Götz, who is based in the UK, was chosen from 60 artists and designers from an open call for the Brewers Towner Commission to create an artwork to mark the 10th anniversary of the gallery's move from its original home in Eastbourne's Old Town.
Drawing on its unique architecture, angles and exterior recesses and alcoves, Götz's mural – his largest to date – envelops the length and width of three sides of the award-winning building. Götz's work – typically large-scale paintings, drawings and installations that respond to existing architectural structures – has included commissions for South Bank Centre, London (2014) and Leeds Art Gallery (2017). Dance Diagonal is his first major commission on the south coast and the first time an artist has been
commissioned to create an artwork for Towner's exterior.
Leap Then Look Play Interact Explore 7th February to 5th March 2023 Free admission Studio 2
Play Interact Explore is an exhibition of interactive artworks and resources developed in collaboration with community groups in Eastbourne and Brighton. A lively, exciting and curiosity-filled space designed to support and encourage visitors of all types to take part in playful exploration and critical thought through making.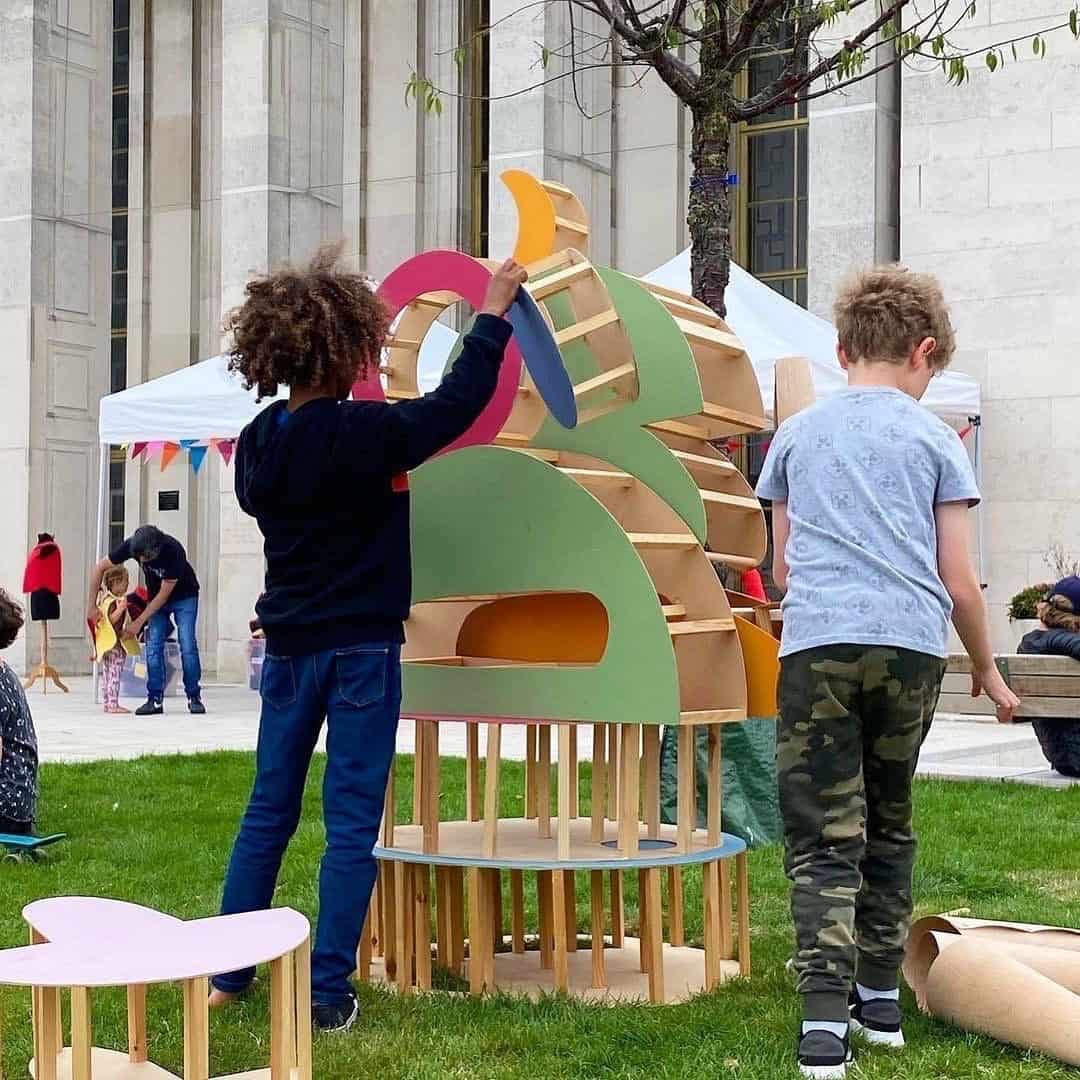 Leap Then Look create artworks, participatory projects and events which explore the possibilities of play, collaboration and material exploration in cross-disciplinary art practice. Four community groups – West Rise Junior School, Arts in Mind, Downs View Special School and the Brighton and Hove Foster Service – will work directly with LTL through a series of interactive workshops used to design and test artworks in a collaborative process leading to the creation of the exhibition. The exhibition will be activated by a public programme of workshops and by four associate artists who will use the space to create their own work and encourage others to join them. This exhibition and wider project is part of a development in participatory arts practice which sees the engagement of community groups in innovative, multidisciplinary collaborative practice as central to the creation of new approaches to art and exhibition making.
iniva and Towner Eastbourne
Throughout 2023 Towner Eastbourne is partnering with iniva (Institute of International Visual
Arts) for the third and final year of Future Collect, a project that will reimagine the future of public
collections to better reflect our culturally diverse society.
Each year this partnership project commissions a new work by an artist of African, Caribbean, Middle Eastern or Asian heritage living and working in the UK. The work will be collected and exhibited by three major British institutions (previously Manchester City Art Gallery and Hepworth Wakefield). The exhibition will be supported with a public programme of events and engagement activities contributing to a wider public debate on collections and whose heritage is being preserved.
The project also supports significant curatorial development in the form of a paid Curatorial Trainee (Hollie Douglas), who will have opportunities to develop essential skills needed for their career during their time working between Towner and iniva.
Future Collect is generously supported by Art Fund, Arts Council England and Esmée Fairbairn
Foundation.
To keep up to date with 2023 events, wrap-around engagement projects across the town, a range of screenings, installations, public commissions, talks and intergenerational cultural moments as well as exhibitions follow @townergallery
TOWNER on FADmagazine HERE
Categories
Tags