2023 is shaping up to be an exciting year for art and culture fans! Six new museums are slated to open this year, introducing the world to their diverse collections. From Norway's museum dedicated to climate change awareness, all the way across seas in Japan with its focus on food culture – each of these institutions promises a unique story and mission that will inspire exploration from around the globe. Prepare your imagination as you embark upon discovering what awaits among these six captivating soon-to-be attractions.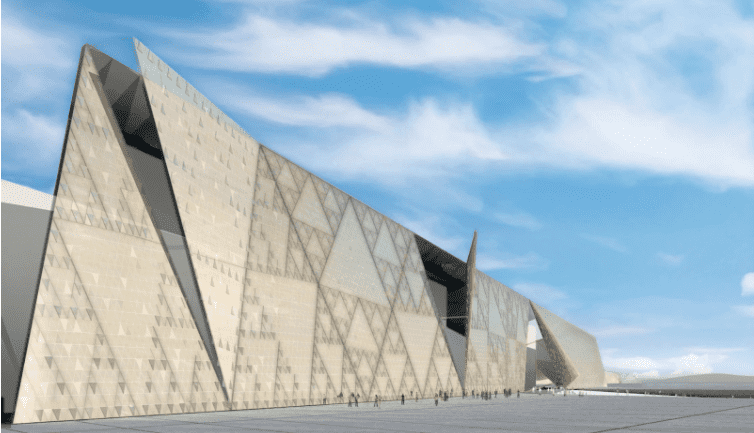 1. The Grand Egyptian Museum in Cairo
If you're an aficionado of ancient Egyptian history and culture, then the Grand Egyptian Museum is a must-see. Scheduled to open its doors in March 2023, this educational institution will showcase the world's largest collection of artifacts from the Pharaohs of old. From sculptures and stelae to papyrus scrolls, visitors can explore the ancient era in vivid detail. The museum also includes an interactive archaeological park, allowing intrepid guests to experience the wonder of this culture first-hand.
2. The Museum of Modern Art in Warsaw
In late 2023, the vibrant city of Warsaw will welcome a brand-new museum to its cultural landscape – The Museum of Modern Art. Home to daring and inspiring pieces from cutting-edge contemporary artists across the globe, visitors can experience unique installations that challenge traditional definitions of art. Further enhancing this creative atmosphere are engaging talks with leading figures in various artistic fields.
3. National Portrait Gallery, London
Having been closed since 2020, the newly refurbished National Portrait Gallery by Trafalgar Square, London is set to open at the end of June 2023. This iconic space will house an extensive collection of portraits and sculptures, exploring centuries of global history through art. From Renaissance painters to modern street artists, the museum will feature a diverse range of works that represent the ever-changing face of culture and society.
4. The Istanbul Museum of Modern Art, Istanbul
The Istanbul Museum of Modern Art will open its doors to visitors in October 2023. Set within the hustle and bustle of one of Turkey's most iconic cities, this institution is an absolute goldmine for discovering international art from renowned Turkish and other global artists. In addition to hosting permanent exhibitions, interactive activities are also on offer along with workshops designed especially for fostering guests' creativity.
5. The International African American Museum, South Carolina
For a unique look into African American history, the International African American Museum in South Carolina is slated to launch in November 2023. This museum offers an exploration of culture, community and identity through its exhibitions and events, providing an interactive journey through 400 years of influence and strength. From tracing the slave trade to modern civil rights movements, discover more about this remarkable past that continues to shape our present day.
6. The Scottish National Gallery in Edinburgh
The Scottish National Gallery is set to reopen this summer after extensive refurbishment work began in 2019. This beloved institution is home to some of the world's most beloved artwork, such as Sandro Botticelli's The Virgin Adoring the Sleeping Christ Child alongside their own extensive Scottish art collection. Located right by Princes Street gardens making this museum perfect for tourists or even a fun dating spot! Visitors can explore the works of Renaissance masters alongside pieces from contemporary Scottish artists, making for a truly enlightening outing.
7. The Richard Gilder Center for Science, Education and Innovation in New York
The Richard Gilder Center for Science, Education and Innovation in New York is scheduled to open in December 2023. Positioned at the American Museum of Natural History, this innovative institution mission is to create an engaging atmosphere that encourages exploration and learning. Inside this vibrant space, visitors will be able to explore scientific topics through interactive exhibitions, inspiring talks with experts and more.
8. National Museum of Women in the Arts, Washington D.C.
The National Museum of Women in the Arts is a must-visit institution for anyone looking to appreciate female talent. Set in Washington D.C., this museum houses exquisite works of art from some of the world's most influential female creators. Guests can admire beautiful paintings and sculptures, as well as take part in any one of the many educational programs offered.
9. The Manchester Museum in Greater Manchester
The Manchester Museum is a prime example of modern museology, having undergone extensive renovations in 2020 to open its doors once again in February 2023. Featuring an array of stunning collections from ancient times up until the present day, this museum celebrates human culture and history with plenty of interactive exhibitions for guests to enjoy. From natural history specimens to contemporary art pieces, there is something for everyone here.
No matter where your travels take you this year, there's sure to be an incredible museum waiting for you that will introduce you to new stories and perspectives. From grandiose collections in Cairo to modern galleries in Istanbul, prepare yourself for a journey that will open up doors beyond imagination!
Categories
Tags