TASCHEN's biannual sale is now open online and in their Chelsea store (12, Duke of York Square, London SW3 4LY) running 2nd February through to Sunday the 5th.
Art books are discounted from 25-75%. They include topics as varied as Naomi Campbell, Andy Warhol, Pucci, Helmut Newton, Egon Schiele, Pieter Bruegel, Rembrandt, Stan Lee, Star Wars, Linda McCartney, or Ren Hang.
We got a sneak peek at the titles and here are 5 of our favourites.
1: Stanley Kubrick's 2001: A Space Odyssey. Book & DVD Set Book and DVD.
Stanley Kubrick's epic mind-expanding adventure traces man's journey from prehistory into the uncharted universe of the future. Making of a Masterpiece series comes in a deluxe LP-sized folio and includes a DVD of the remastered film, the original poster, interviews, and extensive behind-the-scenes material from Kubrick's archives.  30.7 x 30.7 cm (12 x 12 in.), with a film poster, 52 x 78 cm (20.5 x 30.7 in.), 96 pages-  BUY NOW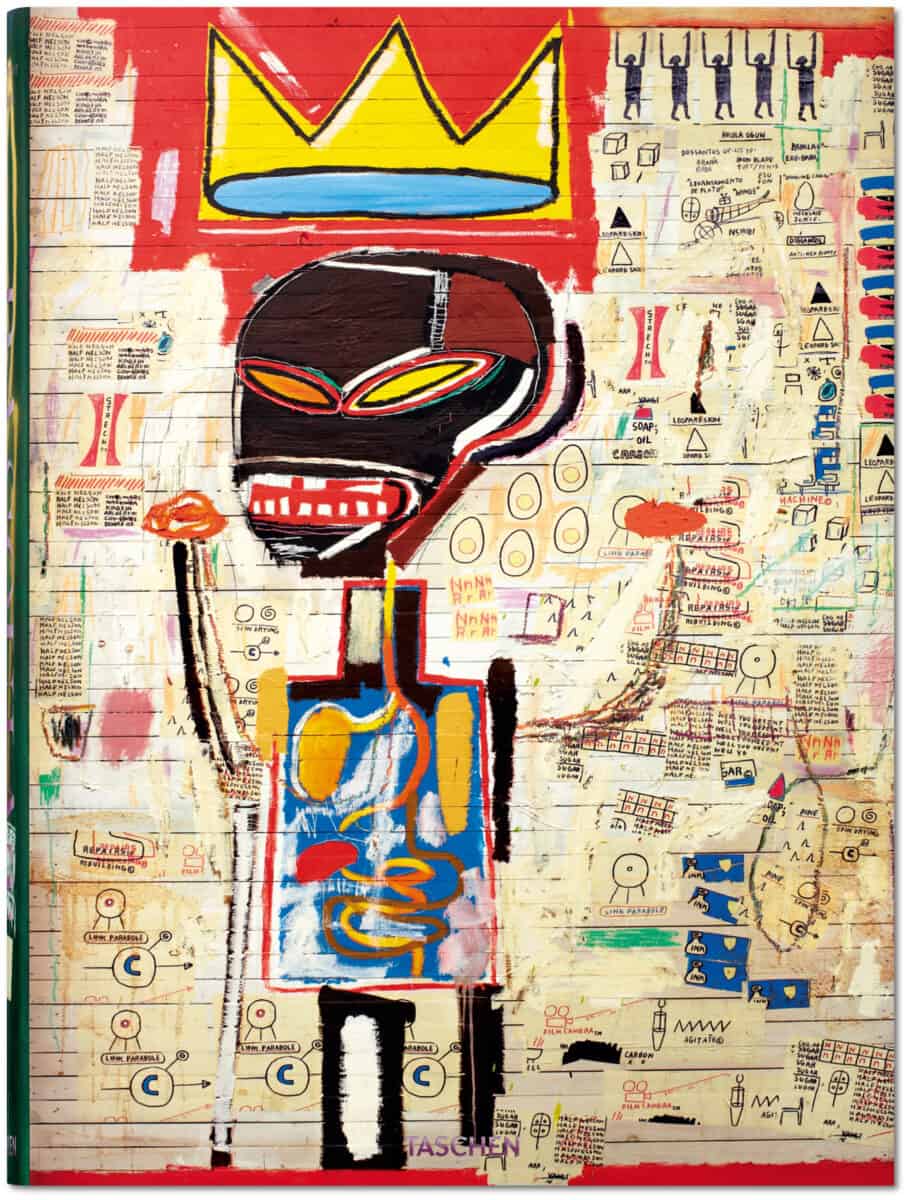 2: XXL Jean-Michel Basquiat Hardcover.
Get up close to the bold brushwork and scribbled words of Jean-Michel Basquiat. This XXL-sized monograph gathers Basquiat's major works in pristine reproduction. Texts by editor Hans Werner Holzwarth and curator and art historian Eleanor Nairne 29 x 39.5 cm, 6.09 kg, 500 pages BUY HERE
3: The adidas Archive. The Footwear Collection
The adidas story is one of groundbreaking designs, epic moments, and conceiving the all-around sports shoe. Worn by the likes of Lionel Messi, Run DMC, and Madonna. A mecca for sneaker fans, this book presents adidas's history through more than 350 pairs of shoes from the "adidas Archive". Including one-of-a-kind originals, vintage models, never-before-seen prototypes. Designs from Stella McCartney, Yohji Yamamoto, Parley for the Oceans, and more. Hardcover, 31.8 x 29.6 cm, 5.63 kg, 644 pages BUY HERE
4: Andy Warhol. Polaroids 1958-1987
Created in collaboration with the Andy Warhol Foundation, this book reveals hundreds of instant pictures by the artist. From self-portraits to still lives, anonymous nudes to New York high society, from Cabbage Patch dolls to Dolly Parton, Keith Haring to Audrey Hepburn, these impromptu images offer a unique record of the Pop Art maestro's world. Hardcover, 22.9 x 28.9cm, 2.31 kg, 408 pages BUY NOW
5: Web Design. The Evolution of the Digital World 1990–Today
Since its debut in 1990, the internet has seen over a billion web pages—but it wasn't always sleek interfaces. In this visual tour through history, trace the very earliest examples of what we today take for granted, from the first website to use surround sound to the first 'upload-your-face' function and YouTube-like page. Complete with year-by-year factsheets, Google insights, and commentary from the creators themselves. Hardcover, 19.6 x 25.5 cm, 1.64 kg, 640 pages £40 BUY NOW
the TASCHEN SALE from Feb 2nd – Feb 5th 25%-75% discounts HERE
If you buy something using links in our stories, we may earn a commission. learn more here
Categories
Tags