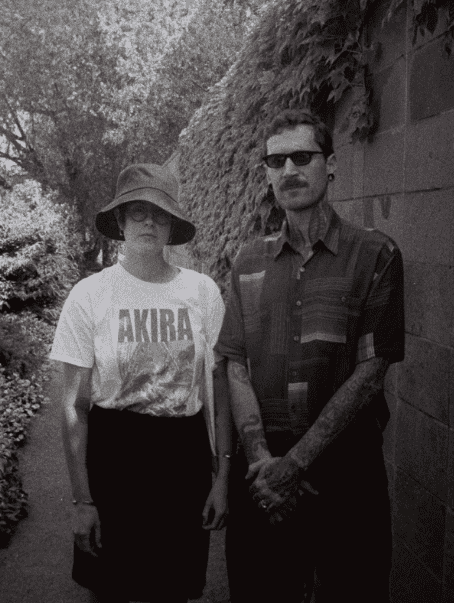 White Cube has announced representation of the New York-based, Croatian artistic duo TARWUK [Bruno Poganik Tremow (b. 1981, Zagreb, Croatia) and Ivana Vukši (b. 1981, Dubrovnik, Croatia)]. Their first solo exhibition in the UK opens at White Cube Mason's Yard on 1st February and continues until 18th March 2023. 
Working as a single entity since 2014, TARWUK form part of a generation who came of age during the Yugoslav wars of the 1990s. Now living and working in the U.S., their practice can be understood within the context of the aspirations, struggles and eventual dissolution of the former Yugoslavian state, and its elusive avant-garde.   
Through painting, sculpture, works on paper and installation, TARWUK combine disparate visual languages to make subtle historical connections and create multi-disciplinary micro-worlds.  
Their paintings are characterised by a sense of escaping the specifics of time. They reference, among other things, the metaphorical language of late 19th-century Symbolism, the expressive modernism of early 20th-century artists such as Edvard Munch and the post-Impressionist group, Les Nabis. Complementing these densely detailed paintings are open, scenographic sculptures, which can be understood as carnivalesque mise-en-scènes. 
Upcoming Exhibitions
At White Cube Mason's Yard, TARWUK will present new paintings, sculptures and works on paper in a show titled 'Posadila sam kost u zimskom vrtu', a Croatian term which loosely translates to 'I planted a bone in the winter garden'. 
Categories
Tags