London Art Fair 2023 opens today its 35th edition, to help you navigate the fair we have chosen seven artists that you should try and track down.
Nick Jensen presented by Union Gallery Stand 51
Nick Jensen, British, b. 1984 artist & pro skateboarder from London. MA Fine Art — Chelsea School of Art and Design 2010, BA Fine Art — Central St Martins 2007. uniongallery.com
Marie-Elisabeth Merlin presented by TIN MAN ART, P6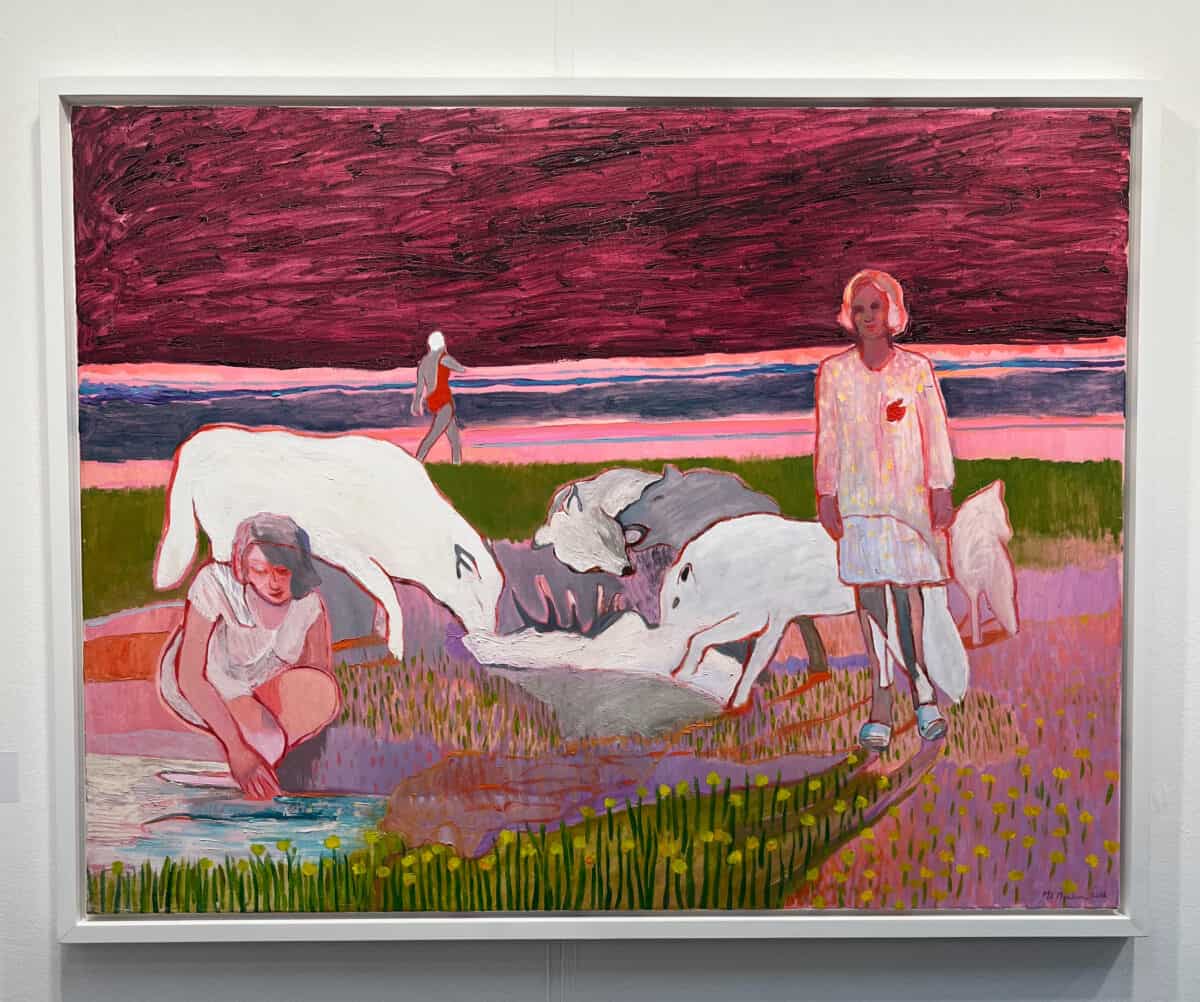 Marie-Elisabeth's paintings conjure a world that is both marvellous and frightening. She combines cultures, environments and creatures in paint which evoke feelings of innocence and tenderness tinged with foreboding. Her work reminds us of the damage we have wrought on the world and its inhabitants. Movement, circulation and migration are central. Figuration and abstraction mix as she renders complex narratives where we can ponder love and loss in an immeasurable landscape.
Winner of the 9th Paul Ricard Painting Symposium (2018). Collectors include Mr Brad Pitt and Ms Angelina Jolie, Charles Saatchi and Paul Ricard among others worldwide. École Stylisme IICC, Marseilles, Diplôme de l'École Supérieure d'Art d'Aix. tinmanart.com
Louise te Poele presented by Art Gallery O-68, G4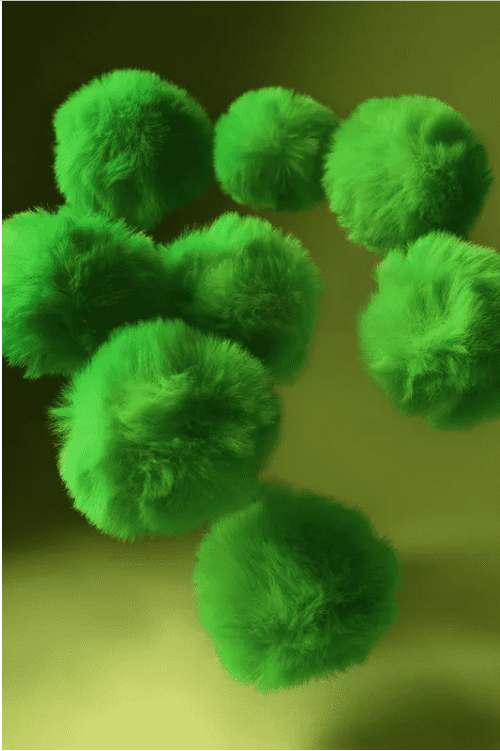 Louise te Poele (1984) is a visual artist who lives and works in the Netherlands. She works with the medium of photography and she creates spatial sculptures. Her latest spatial installation 'Into the pleasure dome ' is now on show at Museum Villa Mondriaan. Her works has been exhibited worldwide in places like Paris, New York, Miami, Hong Kong, Berlin and Istanbul. Winner Cultuurprijs Arnhem. BA Fine Art, ArtEZ University of the Arts, Arnhem / the Netherlands, Fashion Design, ArtEZ University of the Arts, Arnhem / the Netherlands. gallery-o-68.com
Simon Williams presented by VIRGINIAVISUALARTS, P12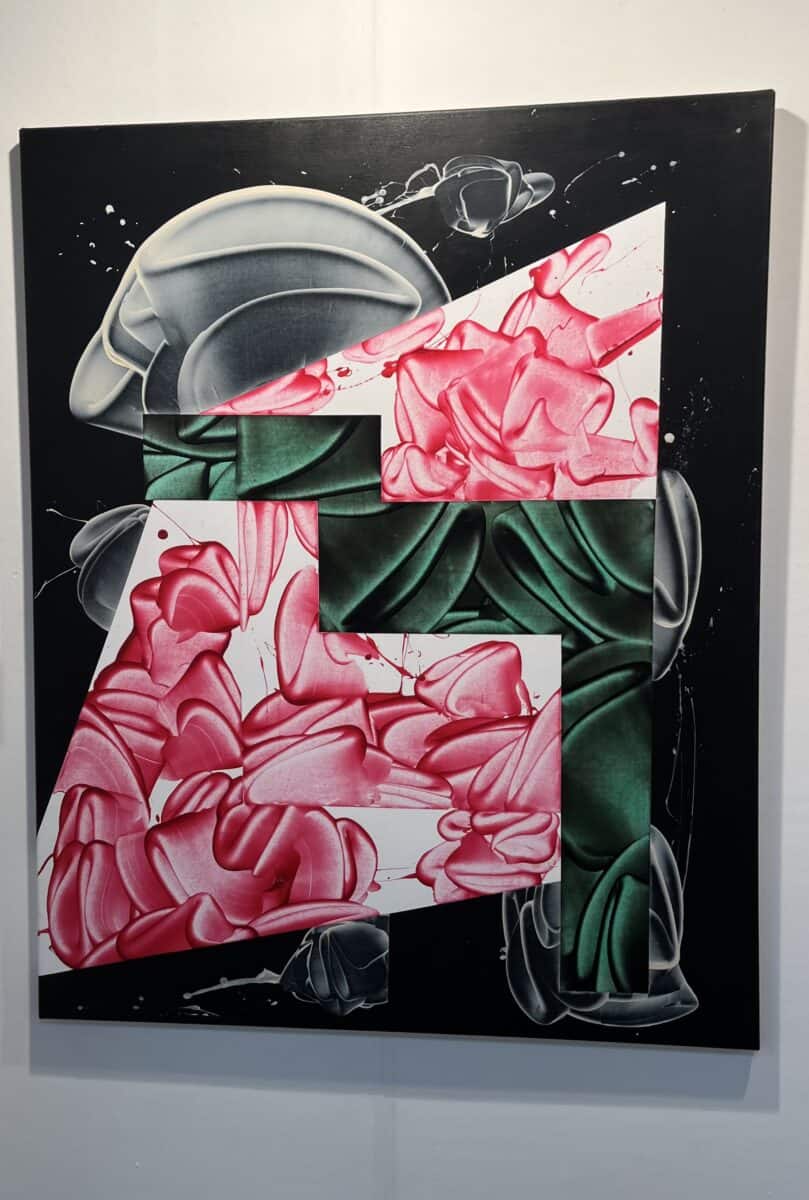 Drawn to the swath of visual material accessible in the digital age William's painting's take inspiration from many sources notably urban graffiti, posters, advertising/ packaging and comic books.
Williams has exhibited widely, in 2016 he curated an exhibition 'After Illusion' which brought together six prominent Abstract painters of the South West. In the same year , he was included in the prestigious 'John Moore's Painting Prize' held at the Walker Art Gallery Liverpool. his most recent exhibitions have been "Equipoise" a solo show exhibited in Bristol 2022 and in 2019 'Luna Park' at Serena Morton Gallery and the Royal Western Academy Annual Exhibition in Bristol. MA Painting Nottingham Art College, BA Hons in Fine Art Painting, Loughborough College of Art and Design virginiavisualarts.com
Lydia Baker presented by Wilder Gallery, P13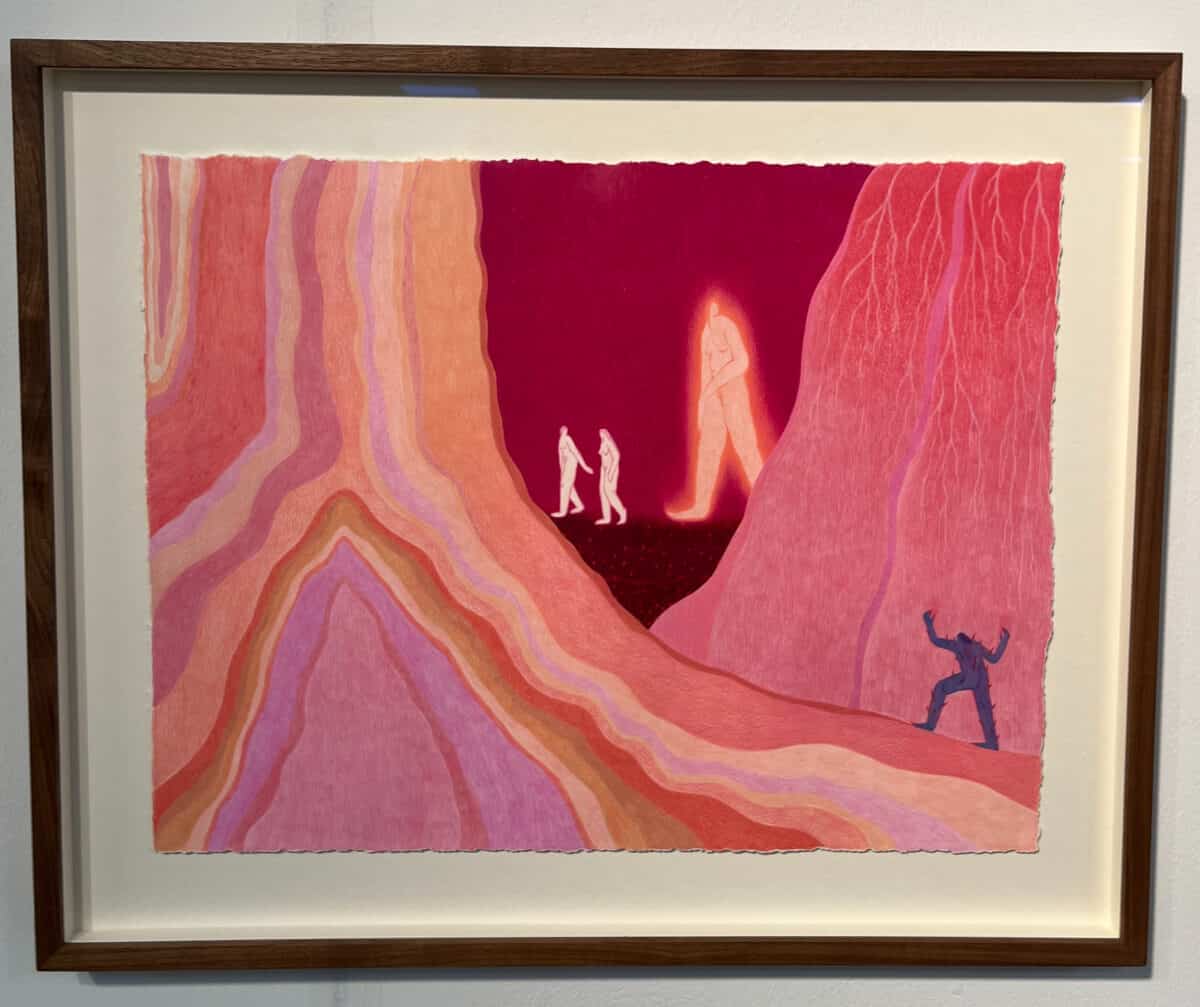 b. 1990, Norfolk, VA / based in Brooklyn, NY. New York Academy of Art, MFA in painting, Virginia Commonwealth University, BFA in Communication Arts & Design. 2021. City Artist Corps Grant, NYFA, 2020 Art Heals Grant, R&F Handmade Paints & IEA, 2020-21 Post Graduate Chubb Fellowship, New York Academy of Art, NYC. wilder.gallery
Sheila Rennick presented by Kevin Kavanagh, P18
Sheila Rennick graduated from The National College of Art and Design in Dublin with a degree in Fine Art painting in 2004. On graduating she was co-recipient of the prestigious CAP foundation award in 2004, Dublin. She went on to do an MA in painting at St. Martins College, London in 2006. On graduating she was one of 30 artists selected from across the UK for the notable Jerwood Contemporary painting exhibition London in 2007. In 2011 she travelled to Washington DC with Monster Truck Gallery to take part in a residency and exhibit in the city. Her work was subsequently purchased by City Bank in New York. In 2017 she completed a painting residency in Bordeaux resulting in an exhibition at Pierre Poumet Contemporary Arts Bordeaux. Recent exhibitions have included The Marmite Painting Prize, London 2016 where she was awarded runner-up. kevinkavanagh.ie
Russell Herron presented by Siger Gallery, P7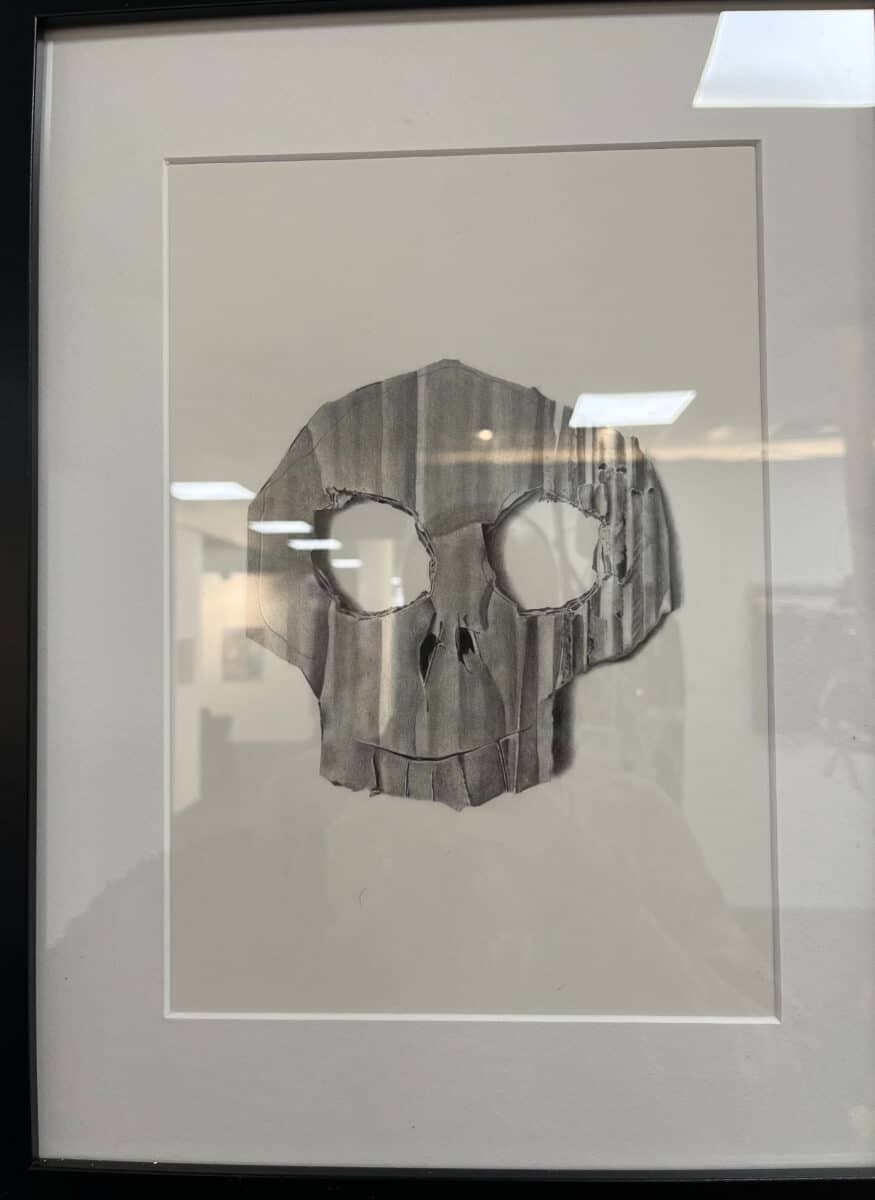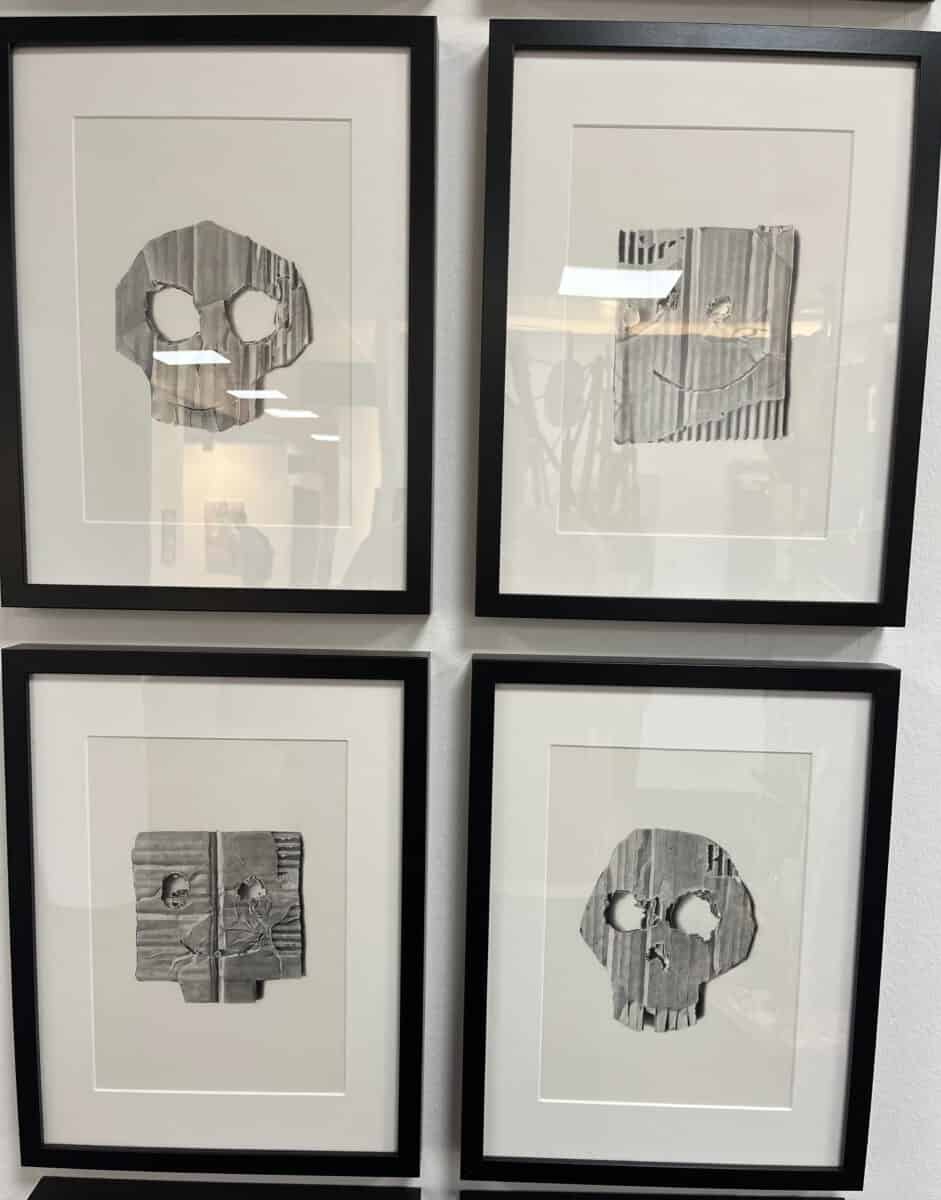 Worked throughout the 1990's under the name SR and/or SR LONDON. First works under own name from 1996 onwards. The Tom and Chai Hall Collection sigergallery.com
LONDON ART FAIR 2023, 18th – 22nd January 2023, Business Design Centre, Islington. londonartfair.co.uk
Categories
Tags