Studio Voltaire to present a major exhibition of works by Scott Covert, self-claimed painter of the dead, the artist's first solo presentation outside of the US.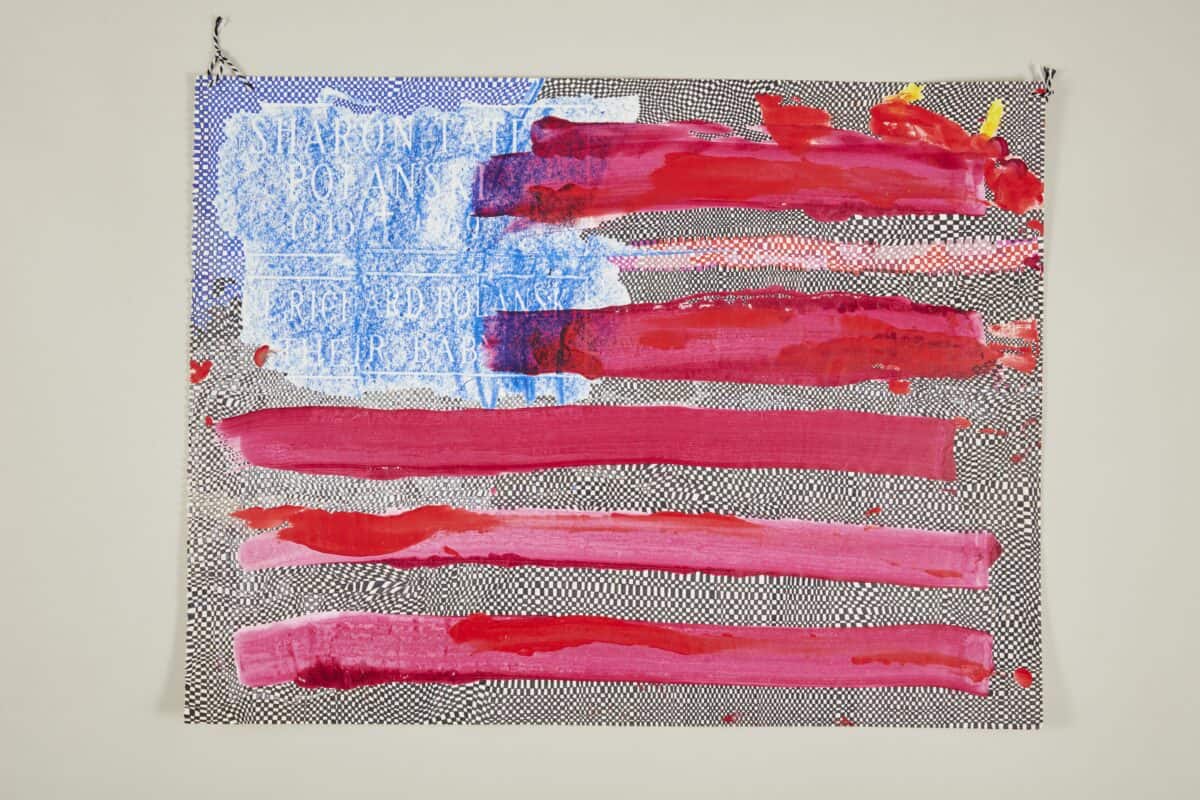 For nearly forty years, Covert's practice has largely evolved around his long-standing series of Monument paintings: carefully rendered rubbings of gravestones in chalk, oil stick or charcoal on canvas and paper. In this decades–long project, the artist has accumulated a vast collection of works. Always producing the rubbings on-site, Covert has ceaselessly undertaken hundreds of journeys across the US and internationally to seek out specific subjects, who have included friends, public figures, artists, poets, film stars and underground performers.
Following a career as an actor, he returned to art making and in 1985 produced the first of these works, The Dead Supreme, in homage to Florence Ballard (1943- 76), a founding member of the Supremes. He later added Billie Holiday's epitaph, posthumously uniting the two legendary stars on one canvas. Since these early experiments, Covert has continued to commemorate figures including Frank Sinatra and Noël Coward in a solitary arrangement, and elsewhere has worked thematically. His series capturing 'tragic blondes' features Marilyn Monroe, Nancy Spungen and Warhol superstars Candy Darling and Edie Sedgwick.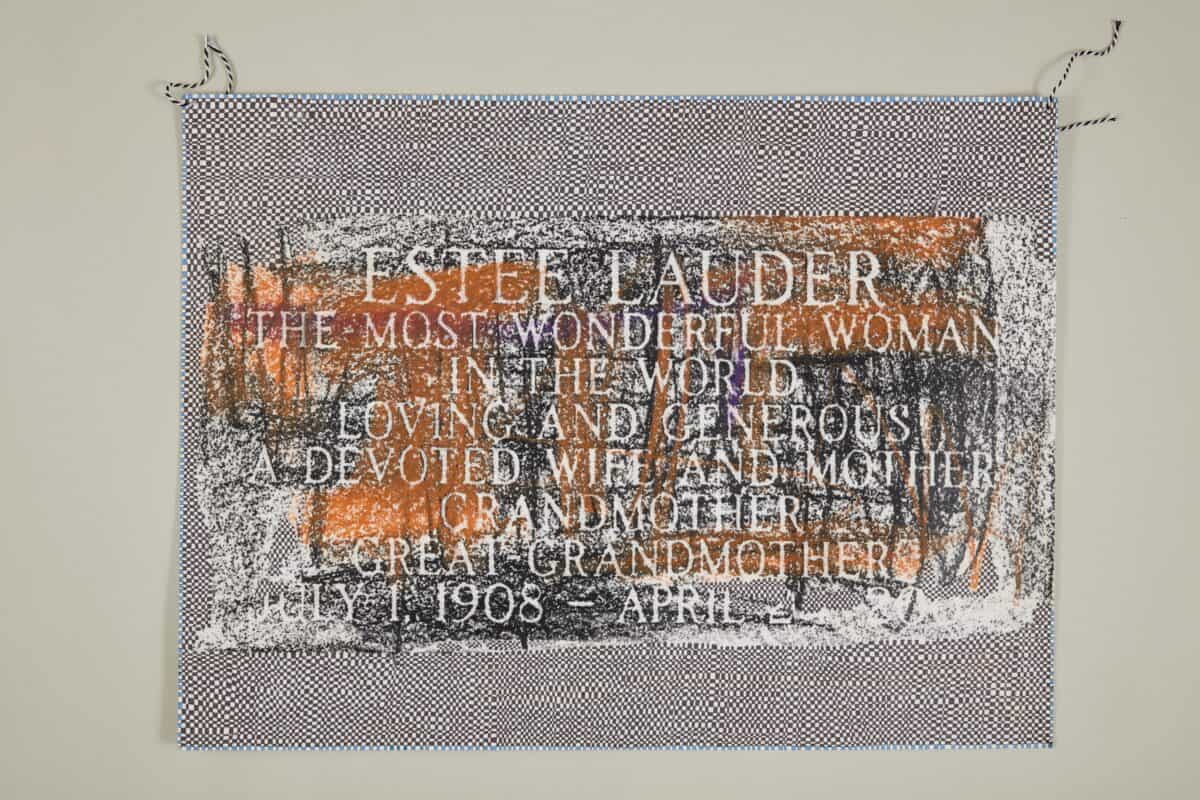 Covert often works on multiple canvases simultaneously, and many have been ongoing for years, gaining new names and meaning throughout his travels. His subjects are sometimes assembled in intuitive collections, but can also be antagonistic in their pairings; Andrew Andrew (n.d), juxtaposes conservative publisher Andrew Breitbart with Gianni Versace's murderer, Andrew Cunanan. Covert has described how
'The gravestone functions like the plate for a printing press. The pieces are about being there, making the visit'.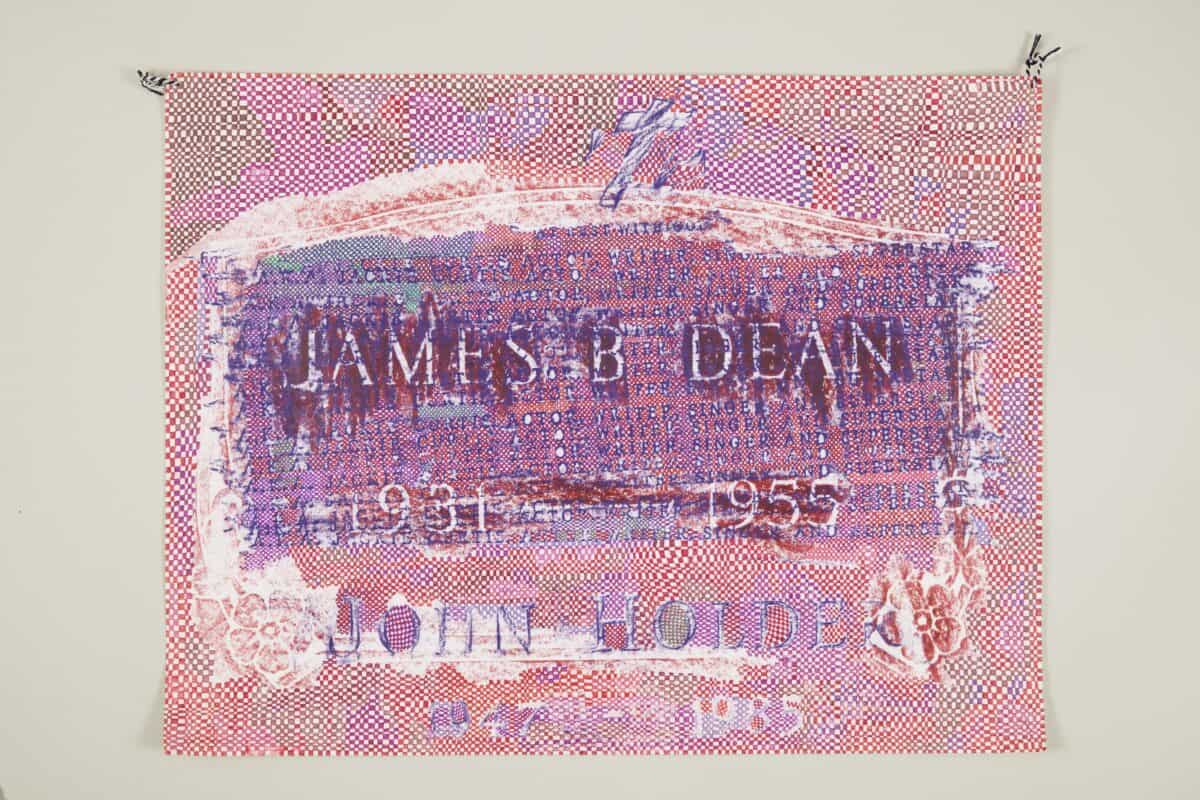 His paintings knowingly engage with the history of 20th Century American abstraction: surfaces covered with layered rubbings become visual colour-fields or are painstakingly filled with undulating checked patterns. Conversely, his explorations of celebrity, legacy and infamy have a Warholian quality. However, rather than Pop's removed reproduction of cultural icons, Covert's dynamic transcriptions of gravestones evidence the artist's hand and the immediacy of his mark marking is in direct relation to the object and site. Covert's memento mori are representations of his subjects' lifetimes – but also the artist's own pilgrimages to find them.
Scott Covert, C'est la vie, 25th January–23rd April 2023, Studio Voltaire
About the artist
Based in New York (b. New Jersey, 1954), Covert was a collaborator with Off-Broadway theatre companies in the late '70s and was a founding member of Playhouse 57 at the storied Club 57 in the East Village. Throughout this formative period, Covert was immersed in New York's downtown nightlife and cultural milieu, where his friends and contemporaries included writer and actress Cookie Mueller, as well as poet and artist Rene Ricard, who both encouraged him to develop his artistic practice.
In 2017 his solo exhibition, The Dead Supreme, was on view simultaneously at Situations and Fierman Gallery, both New York, and his work has been exhibited at Mark Moore Gallery, Santa Monica, CA; Makeshift Gallery, Provincetown, MA; Finesilver Gallery, San Antonio, TX; The Fun Gallery New York, NY; and in Found Objects, curated by Keith Haring at Club 57 New York, NY. His work featured prominently in Club 57: Film, Performance, and Art in the East Village, 1978-1983 at MoMA, New York (2018), the first major exhibition to fully examine the scene-changing, interdisciplinary life of this seminal downtown New York alternative space. A major survey exhibition of his work is forthcoming at NSU Art Museum Fort Lauderdale in 2022.
Categories
Tags