Fairchain has announced the establishment of The Gallery Advisory Council: a coalition of twelve innovative and artist-minded galleries and organizations that will draw on their seasoned art market experience to help establish a new standard for championing artists while creating a more equitable art ecosystem for all.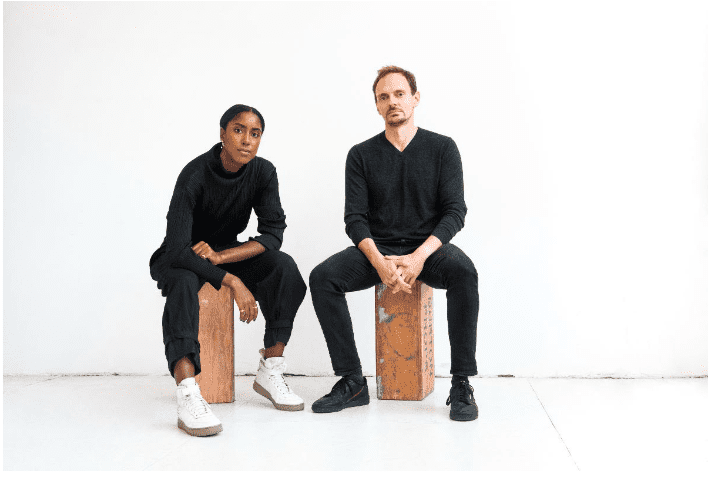 The twelve pioneering galleries and organizations comprising Fairchain's Gallery Advisory Council are: The New Art Dealers Alliance (NADA), Helena Anrather, James Cohan, Magenta Plains, David Nolan Gallery, 56 HENRY, Praise Shadows Art Gallery, regular normal, Sargent's Daughters, Sebastian Gladstone, Rachel Uffner Gallery, and The Journal Gallery. Each member included in the advisory council is also an early advocate for the Fairchain platform, thus forming a group of gallerists that is, at its core, artist-first.
Fairchain's blockchain-backed certificates of authenticity and digital contracts allow artists and galleries to protect and benefit from their secondary markets while protecting collectors from forgeries and disputes. As a platform, Fairchain seeks to holistically engage all actors in the art ecosystem in order to ensure that their technology is inclusive of – and advantageous for – every participant. As a council member, Sebastian Gladstone appreciates Fairchain's dedication to "[offering] a common-sense way for artists, galleries, and patrons to develop and protect an artist's market. These relationships are partnerships, and Fairchain gets everyone on the same page. I'm looking forward to supporting their important work."
The creation of the council furthers this mission as it establishes community ownership of the Fairchain platform and serves as a steering committee for the platform's strategic vision. Fairchain has established itself as a trusted standard in fine art authentication and title management technology, and this move signals Fairchain's commitment to upholding standards for stakeholder-accountability that set it apart in the field. Executive Director Heather Hubbs of the New Art Dealer's Alliance (NADA) applauded Fairchain for recognizing galleries' critical role and engaging them from the outset, commenting "As technology continues to advance new models for the way galleries do business, it's important that gallerists have insight into — and oversight over — the way that these new tools are developed and formed. We appreciate that Fairchain is committed to involving gallerists in the process from the outset."
Echoing this sentiment, Rachel Uffner observes that Fairchain strengthens the existing symbiosis between gallerist and artist, reflecting that "Galleries play an important role in cultivating an artist's practice. But when there's speculation around an artist's market things get complicated, for everyone. I like that Fairchain focuses on supporting independent gallerists and their artists – I'm looking forward to helping them stay true to that mission."
While Fairchain is a new initiative, the gallerists on the advisory council have been working and innovating in support of artists for decades. Since the 1980's and 90's, gallerists such as David Nolan and James Cohan have been carefully crafting leading gallery programs, building the careers of world-class artists, and making invaluable contributions to New York's thriving art community, while other participants such as Yng-Ru Chen, Founder of Praise Shadows Art Gallery have launched their galleries within the last three years.
"When I opened my gallery," recounts Chen, "I realized that the fine art world wasn't really looking at different financial structures for compensating artists. Fairchain has helped me build my artist roster because artists see that we are an artist-minded and artist-first space. We've been able to create relationships with artists who care about a more equitable playing field for them, their collectors, and their future markets." Artists sit at the center of the creative ecosystem – without them, there is no art market. Fairchain is proud to be advised by a diverse and seasoned group of gallerists who are passionate about supporting artists and building a better, more sustainable future for art
About
The Gallery Advisory Council (GAC) is a coalition of pioneering and artist-minded galleries and professional organizations that have come together to support and advise Fairchain, a technology platform and social impact initiative that is creating a more equitable and sustainable fine art market. Drawing on their seasoned art market experience to provide strategic input and oversight for the Fairchain platform, the council members include the New Art Dealer's Alliance (NADA), Rachel Uffner (Rachel Uffner Gallery), James Cohan (James Cohan Gallery), Sebastian Gladstone (Sebastian Gladstone), Ellie Rines (56 HENRY) David Nolan (David Nolan Gallery), and Allegra LaViola (Sargent's Daughters).
Fairchain is a title management, authentication, and transaction platform in service of a more equitable, sustainable, and secure art market. A community-accountable tool built to support and sustain the creative professionals who enrich our lives, Fairchain's blockchain-backed certificates of title and authenticity allow artists and galleries to benefit from the secondary markets they create while protecting collectors from forgeries and disputes. Learn more at fairchain.art
Categories
Tags