There's an intimacy with 'craft' that painting often cannot afford. With weaving and textile work the maker's hands are felt throughout, as the warp and weft, twist and turns and undulations of each piece of thread become an extension of the very person that made them. The distance that a paintbrush creates is therefore left out.
Seeing the monumental art of Magdalena Abakanowicz as an extension of her body offers us a glimpse into a complex life, met with the navigation of a post-war world, and the occupation of the contemporary arts sphere as a woman practitioner. In the latest retrospective at Tate Modern, Every Tangle of Thread and Rope takes us on a narrative journey of the ever-evolving oeuvre of this fascinating artist.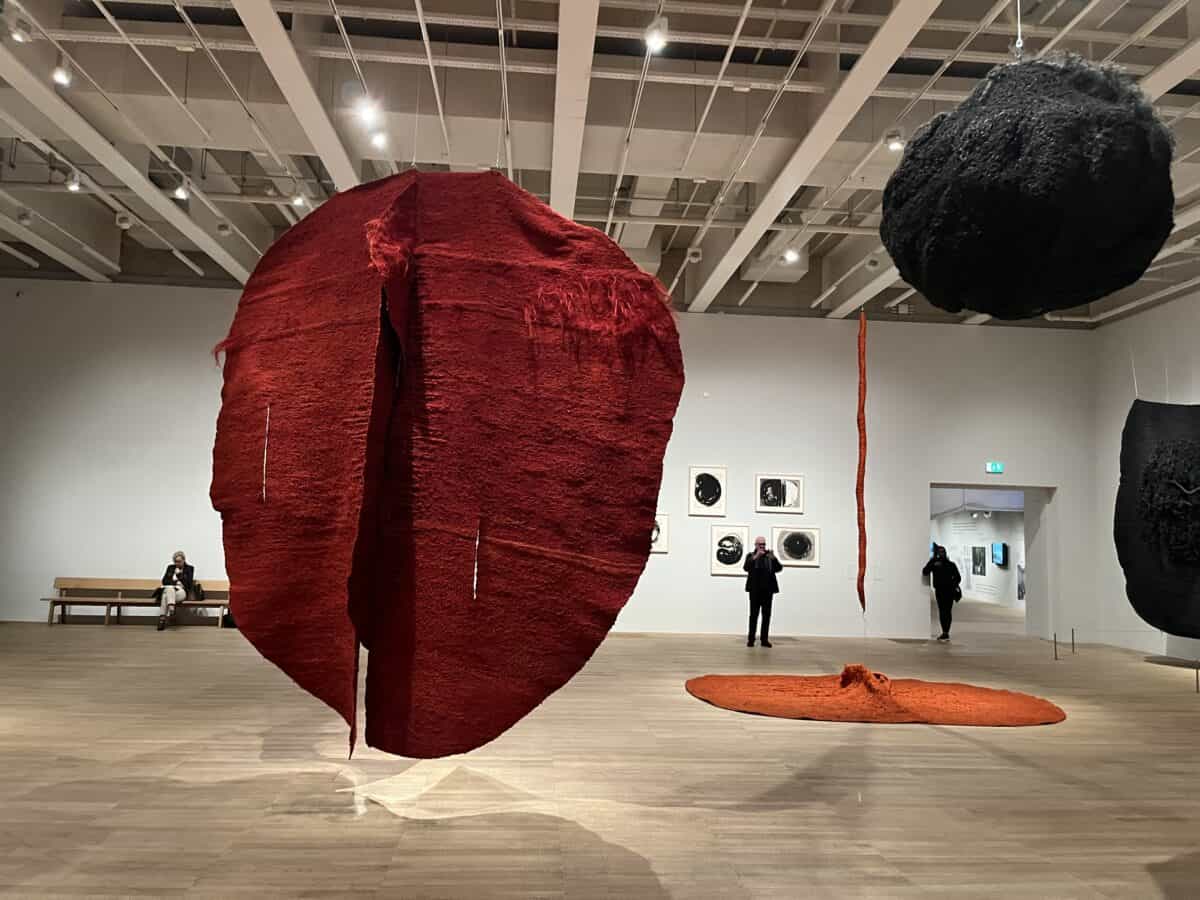 Beginning with her more conventional pieces, the exhibition displays Abakanowicz's evolution from two-dimensional wall hangings to the unearthly floating 'Abakans' of which she is probably most famed. Montages of dense, fibrous textiles typify her earlier works, adopting the browns and beiges that may usually be associated with collage artists of the twenties and thirties. Whilst the paper and print collages of Kurt Schwitters and Hannah Hoch may jump to mind when looking at Abakanowicz's former wall hangings, the tactile and fluffy rendering of pieces such as Helena (1964-5) is reminiscent of the work of the contemporary textile artist Anya Paintsil – detailing Abakanowicz's potential impact on emerging artists working today.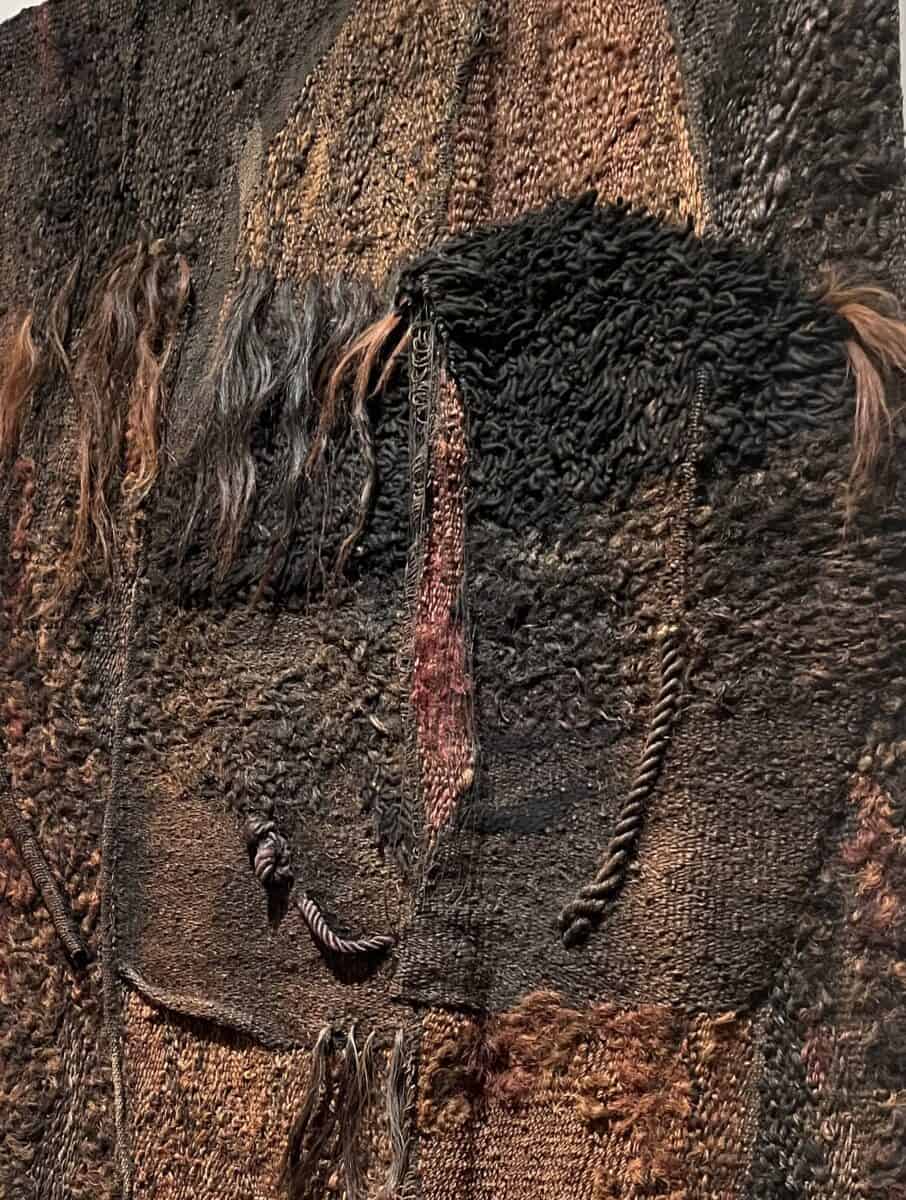 In turn, Abakanowicz can be placed within a school of representation that transcends both fine art and craft, causing us to question the distinction between both these art categorisations and enabling us to challenge the restrictive mode of ranking that the art- historical canon enforces in the first place.
With the essentialism that canonisation invites, comes the continuous nods to her existence as a woman. Refusing to be viewed as a 'feminist artist' Abakanowicz has still been unable to avoid such criticism. In reflection of the artist's wishes, Tate pays little time to the female forms that spill and swell throughout her work, and ignore the obvious references to labia and fissures that tumble and tear through Abakan Orange (1968) and Abakan Red (1969), and the pair of squirming umbilical cords in Zespól Czarnych Form Organicznych (Set of Black Organic Forms) (1974), in their accompanying exhibition texts.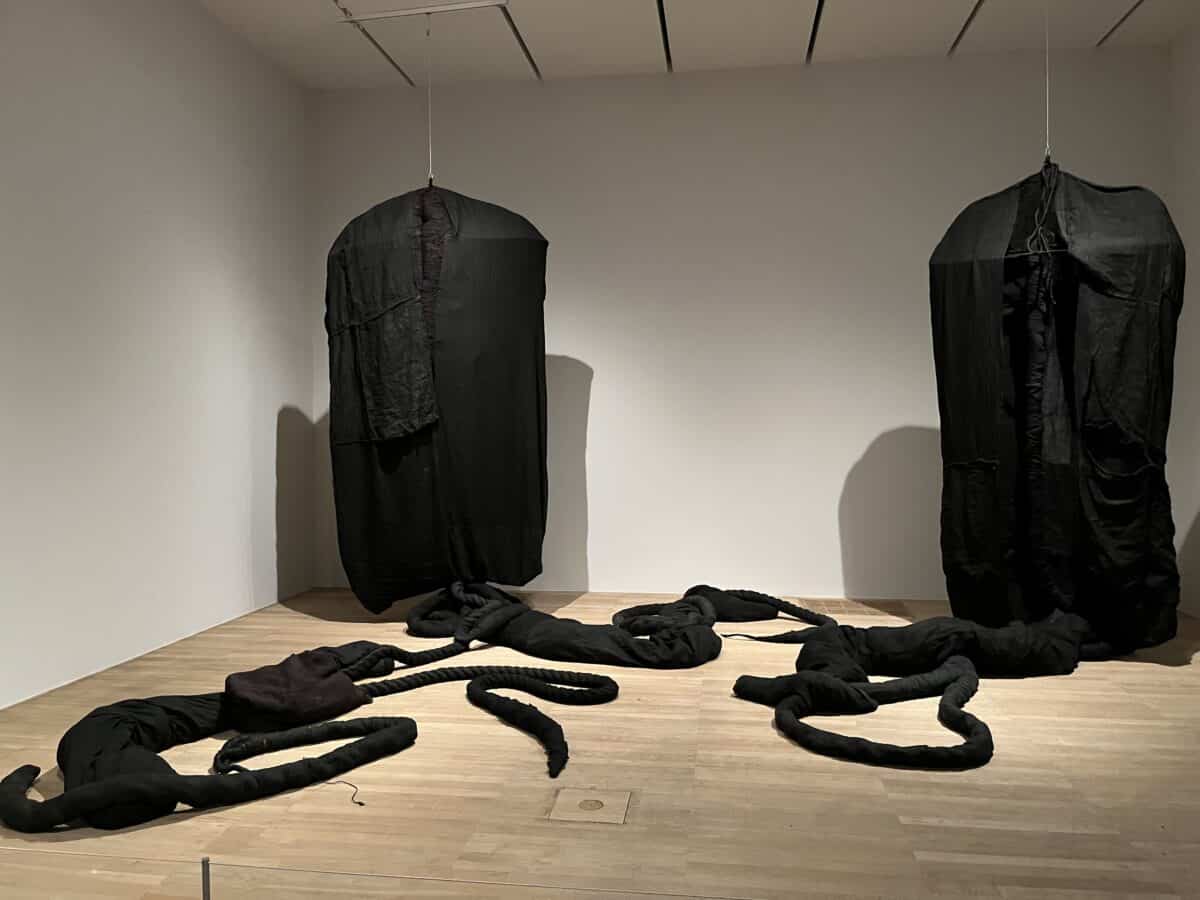 Yet, while Abakanowicz may not have wanted to have been viewed as a 'feminist artist', the signs and symbols that crop up throughout her work are a reflection of her lived experience inhabiting a woman's body. This in itself could be seen as dissenting against the male-dominated art world of the time, which many may construe as a feminist act, especially since the references to community and ecology throughout this show demonstrate a collection of work that is imbued with an activist spirit.
Subliminal references to the outside world therefore uncontrollably bleed throughout Abakanowicz's work. Battered and weathered, the monumental 'Abakans' that form a large part of this exhibition are hung in groups. These floating bodies congregate to form a community of figures. Born amidst the traumas of the Second World War, and living within the backdrop of Poland's communist regime, Abakanowicz was not hidden from the human ability to inflict suffering on one another. Her experience as a woman navigating the world comes second to the shared trauma her work depicts and the overwhelming power of collective grief.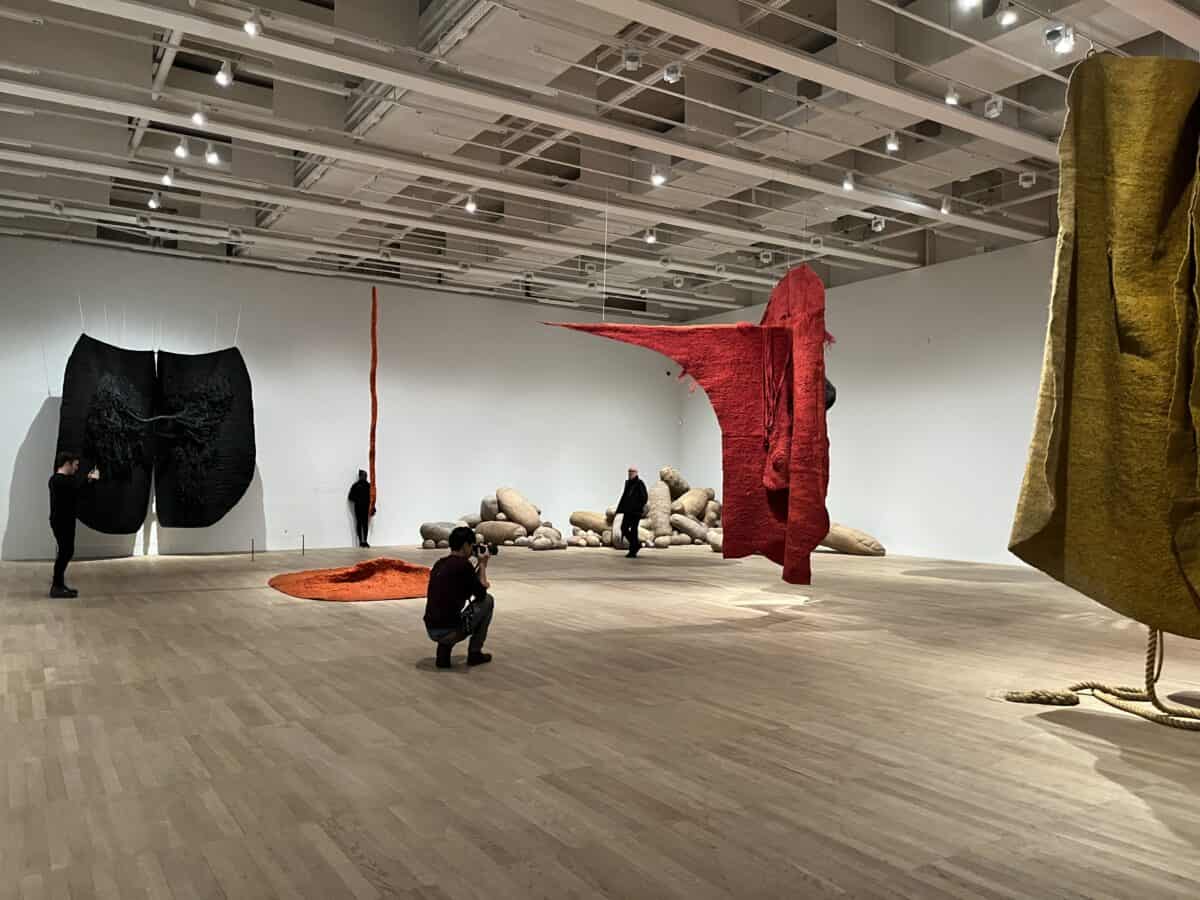 This monumental celebration of textile and fibre reflects the life of a multifaceted artist whose empathetic yearnings seep into her practice; in a body of work that acts a direct reflection of the self. The show is a rip-roaring, dynamic portrayal of heartbreak, yearning, trauma, community, and the overwhelming experiences of loss and love. I dare you not to feel anything from this.
Magdalena Abakanowicz, Every Tangle of Thread and Rope, through 21st May 2023,
Tate Modern
Categories
Tags