FAD has picked some limited edition art products for your Christmas list featuring Ai Weiwei, Jeff Koons, Annie Lebowitz, David Hockney and André Butzer – a scarf, a print edition and some books happy shopping.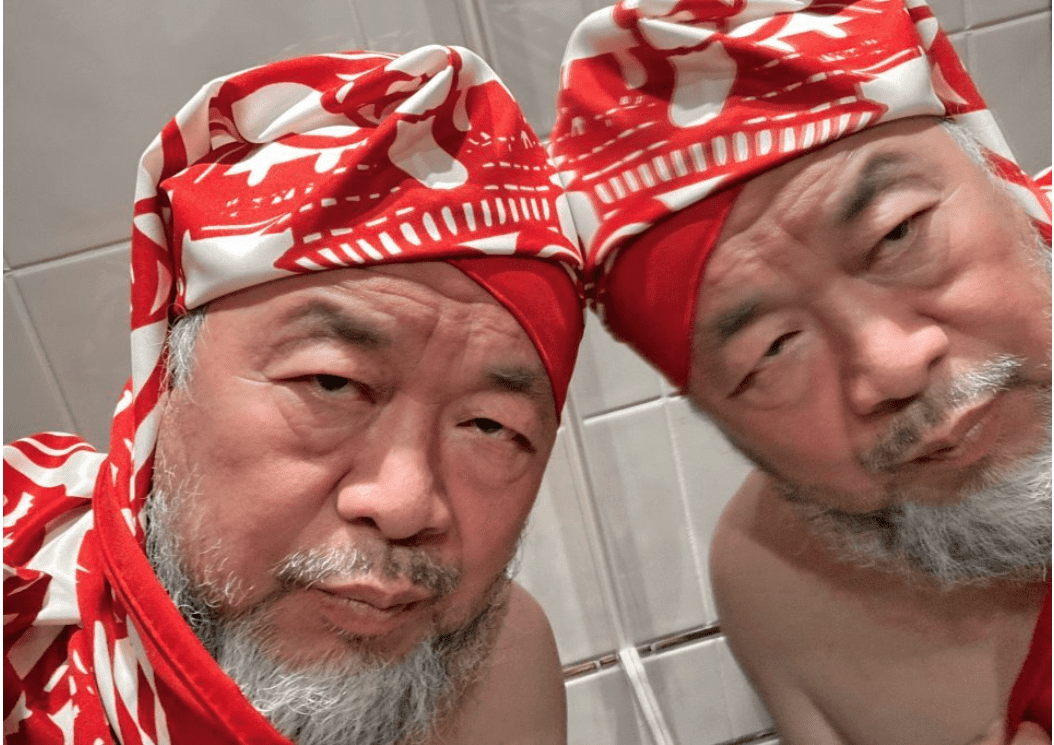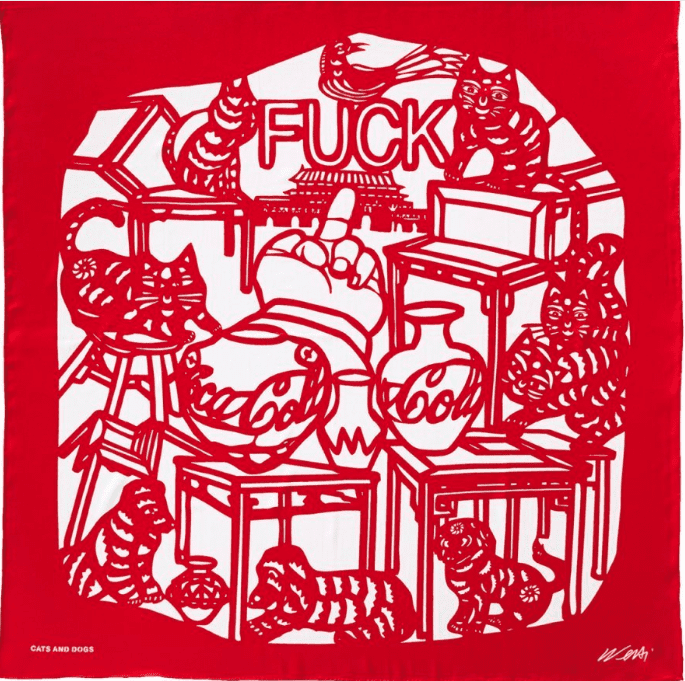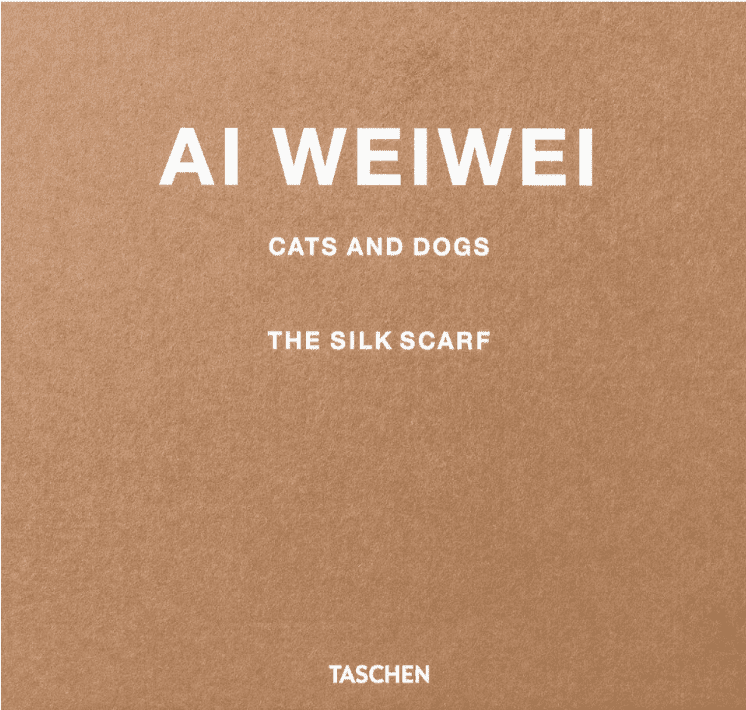 Papercutting is a traditional Chinese art going back 2,000 years. The colored, intricately cut papers are used as a story-telling medium in festivities, for prayers, and as everyday decoration. The red scarf takes its motif from a papercut created by Ai Weiwei as part of his Papercut Portfolio, published by TASCHEN in 2019: Cats and Dogs, reflecting on his work from the 1990s, when he returned to Beijing after a decade-long stay in New York to find his own artistic identity.
Limited edition of 2,500 copies BUY HERE
A limited edition of 9,000 signed and numbered copies, the Annie Leibovitz SUMO presents some of the most famed actors, musicians, artists, writers, athletes, and businesspeople of our time. Available in four different cover photos, this at once intimate and iconic portrait collection is presented with a Marc Newson designed book stand and a supplementary essay compendium.
Collector's Edition (No. 1,001–10,000), signed by Annie Leibovitz, with a tripod bookstand by Marc Newson BUY HERE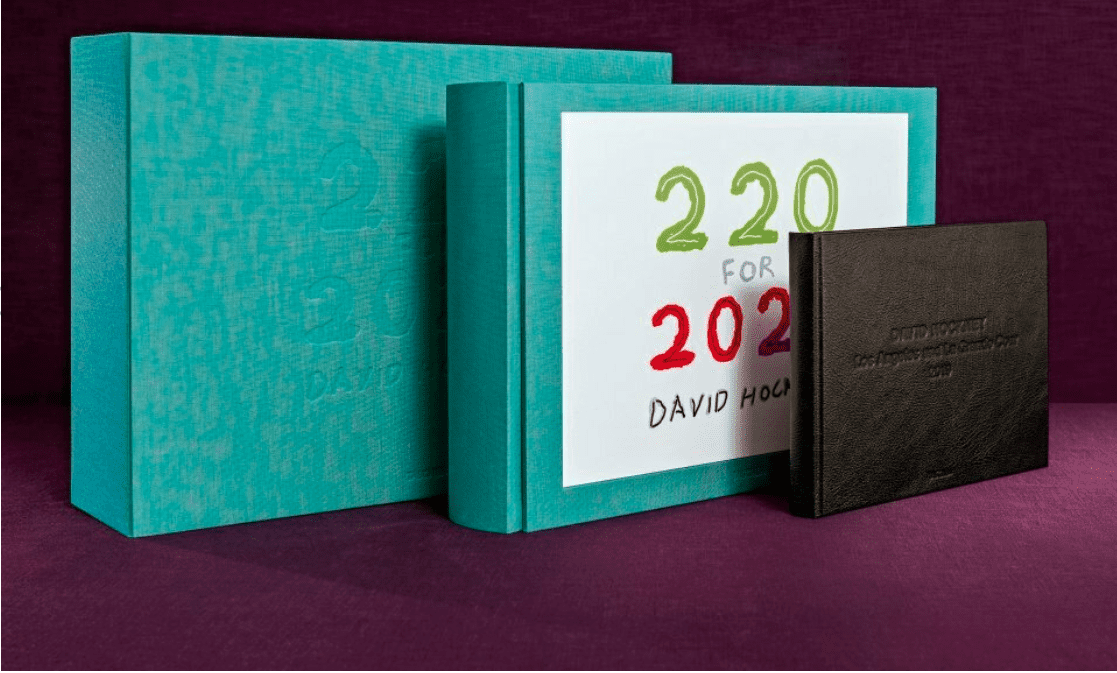 Locked down in Normandy, David Hockney closely followed the changing seasons, using his iPad to spontaneously depict his impressions of the surrounding landscape. The project became a lifeline for him, and a message of hope he offered to us. For this artist's book, Hockney has compiled 220 (plus four bonus) iPad paintings from 2020, each illustration tipped in on blue paper stock. The book is accompanied by an extra volume with facsimiles of two sketchbooks created in the build-up to the project.
Collector's Edition (No. 401–2,020), numbered and stamped in Vol. 1 on an extra page with a preface by David Hockney BUY HERE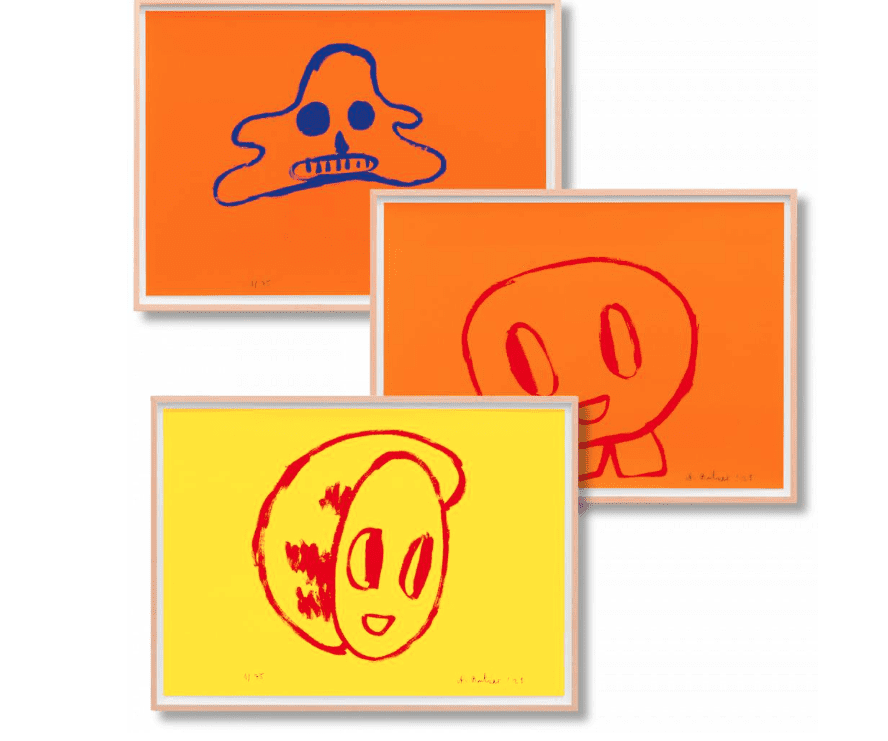 Fusing European Expressionism with American pop culture, while taking in wide-ranging influences from the likes of Friedrich Hölderlin, Walt Disney, and Henry Ford, André Butzer has created a fascinating pictorial universe since the late 1990s, centring around the space colony of NASAHEIM. This exclusive set of screen prints takes up the three central characters from this world that embody the fundamental themes of the artist's work.
Set of three screen-prints, edition of 75 copies per print, each numbered and signed by André Butzer BUY HERE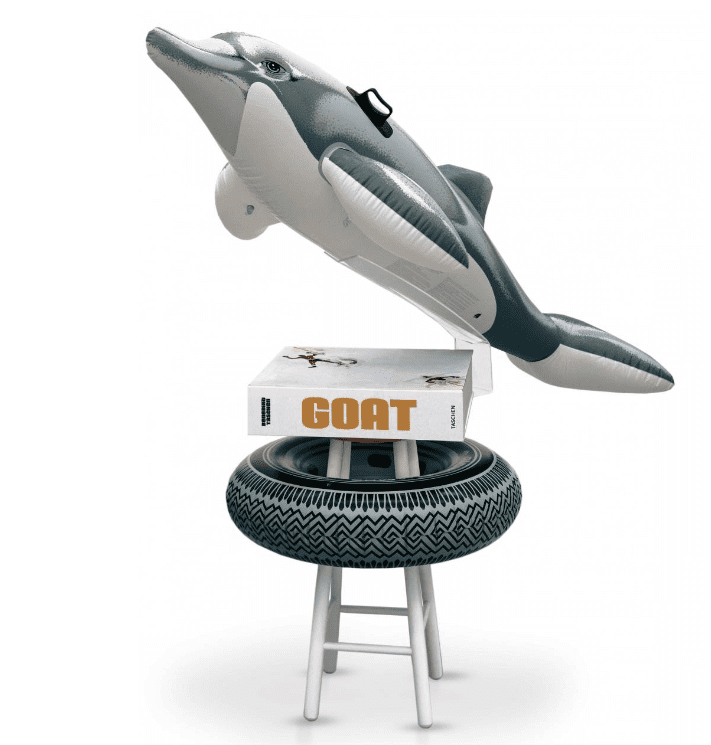 Limited Champ's Edition of GOAT—GREATEST OF ALL TIME, the ultimate tribute to Muhammad Ali. Each book is signed by Muhammad Ali and Jeff Koons, and presented with the sculpture Radial Champs by Jeff Koons, and four gelatin silver prints of The Champ, each signed by Howard L. Bingham and Muhammad Ali.
Limited Champ's Edition of 1,000 copies, signed by Muhammad Ali and Jeff Koons, with four gelatin silver prints and the Jeff Koons sculpture Radial Champs. BUY HERE
If you buy something using links in our stories, we may earn a commission. learn more here
Categories
Tags