Basquiat's legacy and influence are reexamined by those that knew him best in an intimate exhibition Jean Michel Basquiat King Pleasure© at Chelsea's Starrett-Lehigh Building in New York which is open through January 1st 2023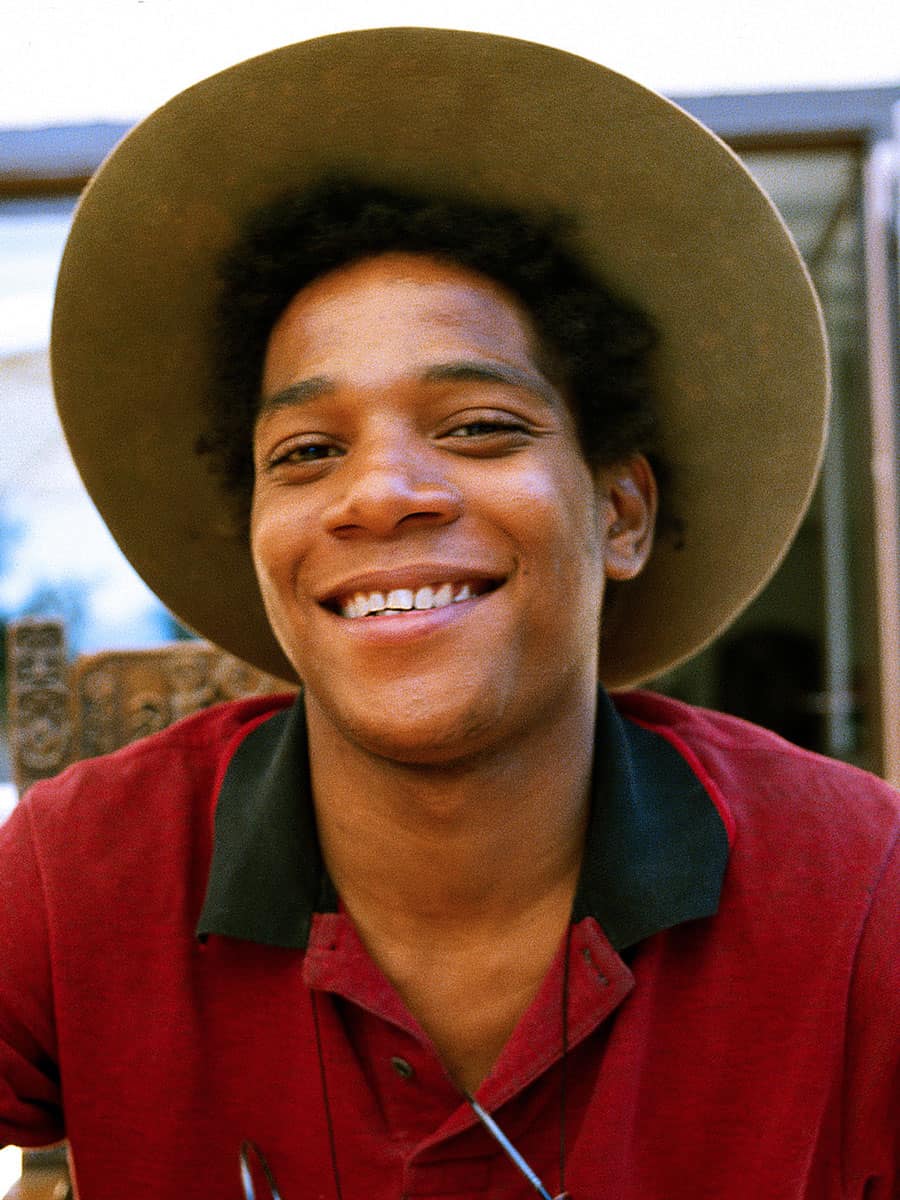 Jean Michel Basquiat's legacy has never been in question. The late Brooklyn-born artist has defined a generation of artists and affected the wider Black experience and pop culture in ways that even he couldn't have imagined when he was alive.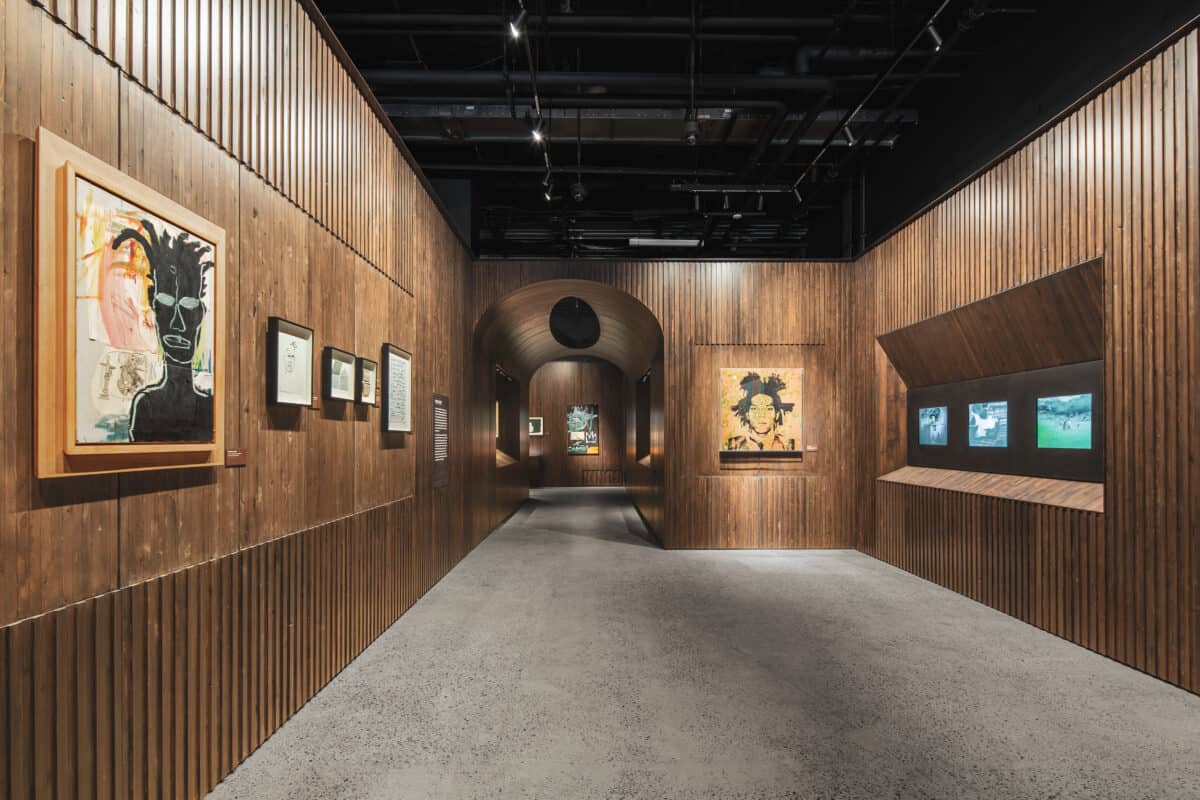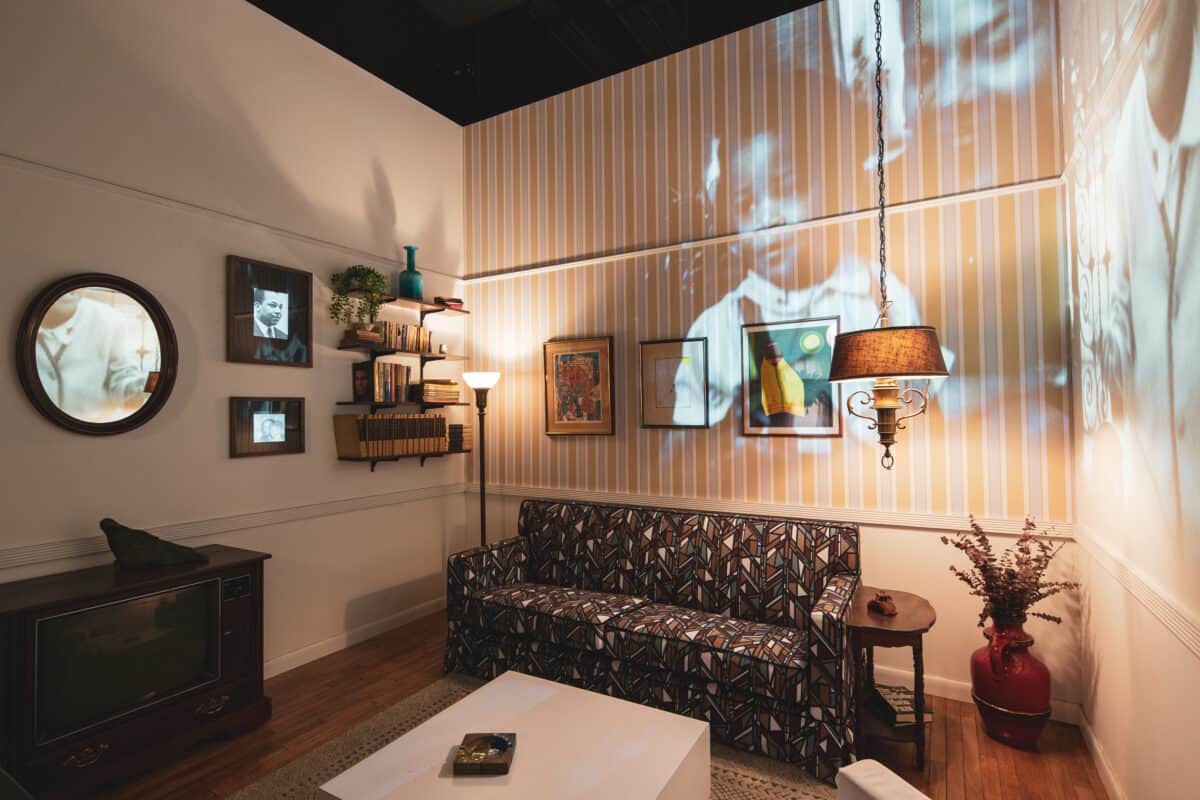 There have been various exhibitions dedicated to the artist, including Boom For Real at London's Barbican Centre in 2017-18, but King Pleasure© offers a rare and intimate perspective from Basquiat's family.
This is made clear the moment spectators enter the exhibition as a plaque on the wall by Basquiat's sister Lisane reads:
We wanted to bring his work and personality forward, in a way only his family can, for people to immerse themselves in,

We want this to be a multi-dimensional celebration of Jean-Michel's life.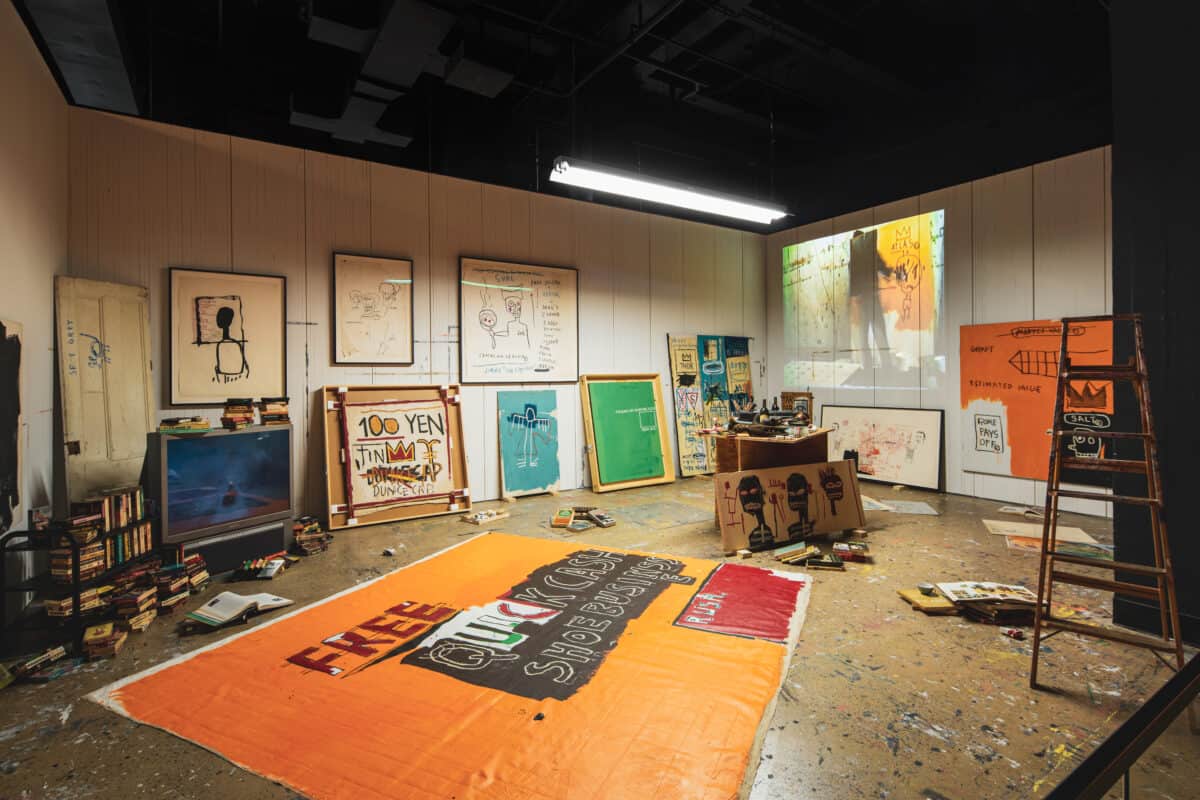 The groundbreaking immersive art experience at Chelsea's Starrett-Lehigh Building, curated by his family, shares over 200 never-before and rarely-seen paintings, drawings, multimedia presentations and more.
One of the benefits of having King Pleasure© overseen by family is that there is a sense of humanity and realism that other exhibitions may have lacked.
This is encapsulated by the section 'Kings County' which looks at his childhood in Brooklyn and Puerto Rico with a to-scale recreation of his childhood home. Instead of raising him to an almost mythical status and focusing purely on his immense influence on the wider culture, King Pleasure© humanises the artist by putting on display his humble beginnings.
From dreams of becoming world famous in his childhood home, the exhibition then takes us to a room full of artwork that took Basquiat to this acclaim. It also included graffiti which was projected onto a prop building front, representing the artist's origins as a street artist as one half of SAMO© with childhood friend Al Diaz.
Speaking with Diaz, he talked about why the pair decided to start the art movement.
He said: "I was disillusioned with where the once underground culture had ended up, feeling that it had been diluted and over infiltrated.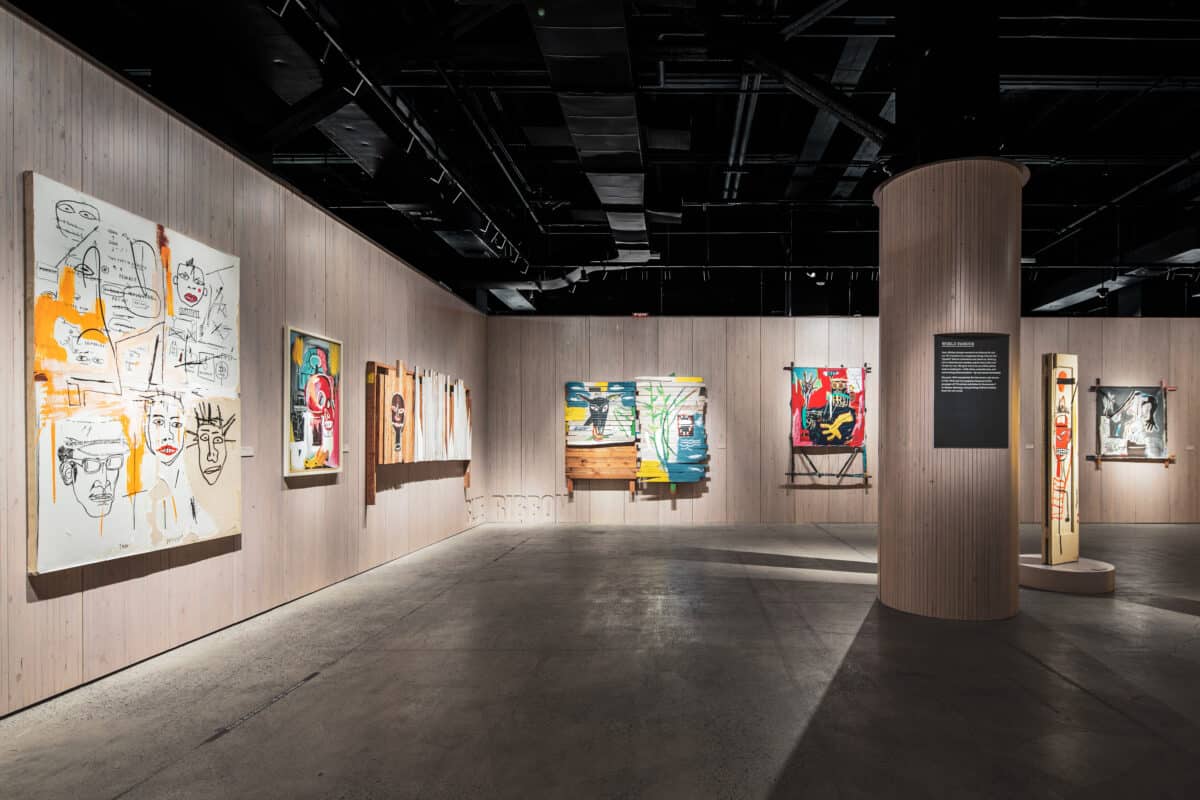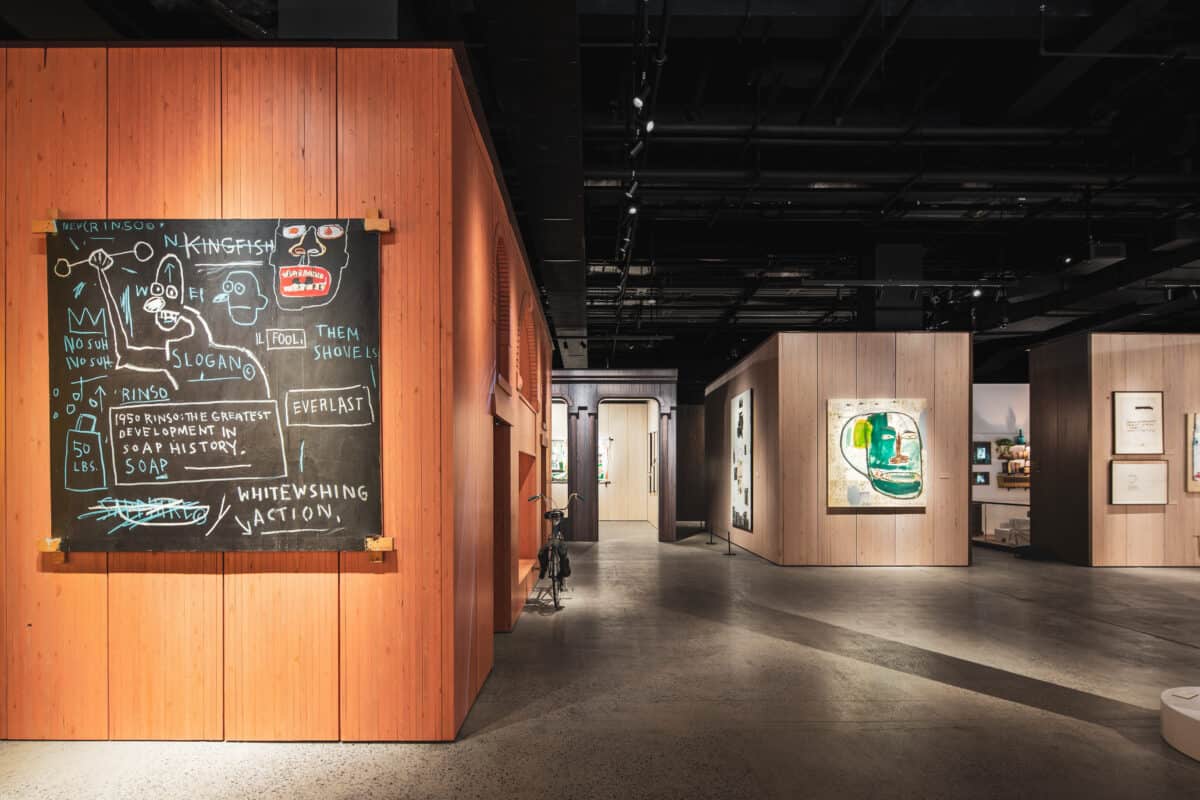 So SAMO© became a vehicle for both Basquiat and myself to voice our opinions about consumerism, fads that we considered to be frivolous, boring middle-class norms, bogus political, religious and philosophical ideologies, docile conformity, basically, all things mediocre expressed from the minds of a couple of precocious teenagers.

Diaz recounts.
Basquiat had different aspirations as an artist and ended SAMO©. Diaz said:
Jean Michel saw the local fame and attention SAMO© received as a springboard for making connections and gaining a mystique/ admiration among other artists and underground figures. He became a face for something that was never intended to be an individual.
After SAMO©, Jean Michel focused on paintings, some of which lined the walls of this exhibition. What was particularly striking about the artwork on display was the vast array of materials used to create beautiful masterpieces including wooden panels, blankets and even a refrigerator door.
It encapsulated the rawness of urban New York and the social messages he was portraying but simultaneously the beauty and genius of his art and his influences all in one.
The exhibition also features a spectacular recreation of Basquiat's studio on Great Jones Street with his art scattered over the floor, jazz records all over the place, the TV still on and his bike propped up against the wall. There is a sense of realism and immediacy to this scene that is incredibly powerful as it seems as though Basquiat is still using the studio.
The main section of the exhibition ended with an emotional and poignant video interview with members of his family- including his sisters Lisane and Jeanine.
The video focused on the family looking after the artist's estate after his death and featured a powerful quote from his sister Lisane which talked about the questions she receives daily about her brother.
She said:
I get asked so many questions daily about Jean Michel, this $120m painter, but Ultimately Jean Michel is someone's son and sister and uncle and if he was sat here it wouldn't be about that. It would be that I miss him.
Jean Michel Basquiat' King Pleasure©, – January 1st 2023, Starrett-Lehigh Building, 601 West 26th Street, New York, NY
Categories
Tags