Wilder Gallery has opened a new exhibition Balm by Ryan Steadman and Emily Pettigrew. Balm brings together new work by painters Steadman & Pettigrew. The two artists live together in the Catskills, a rural location they moved to from New York City in 2020 in an attempt to disentwine themselves from the human and environmental sickness inherent in the culture of the city. Both artists' work is deeply tied to a sense of place and to a shared search for a restorative, simpler way of life.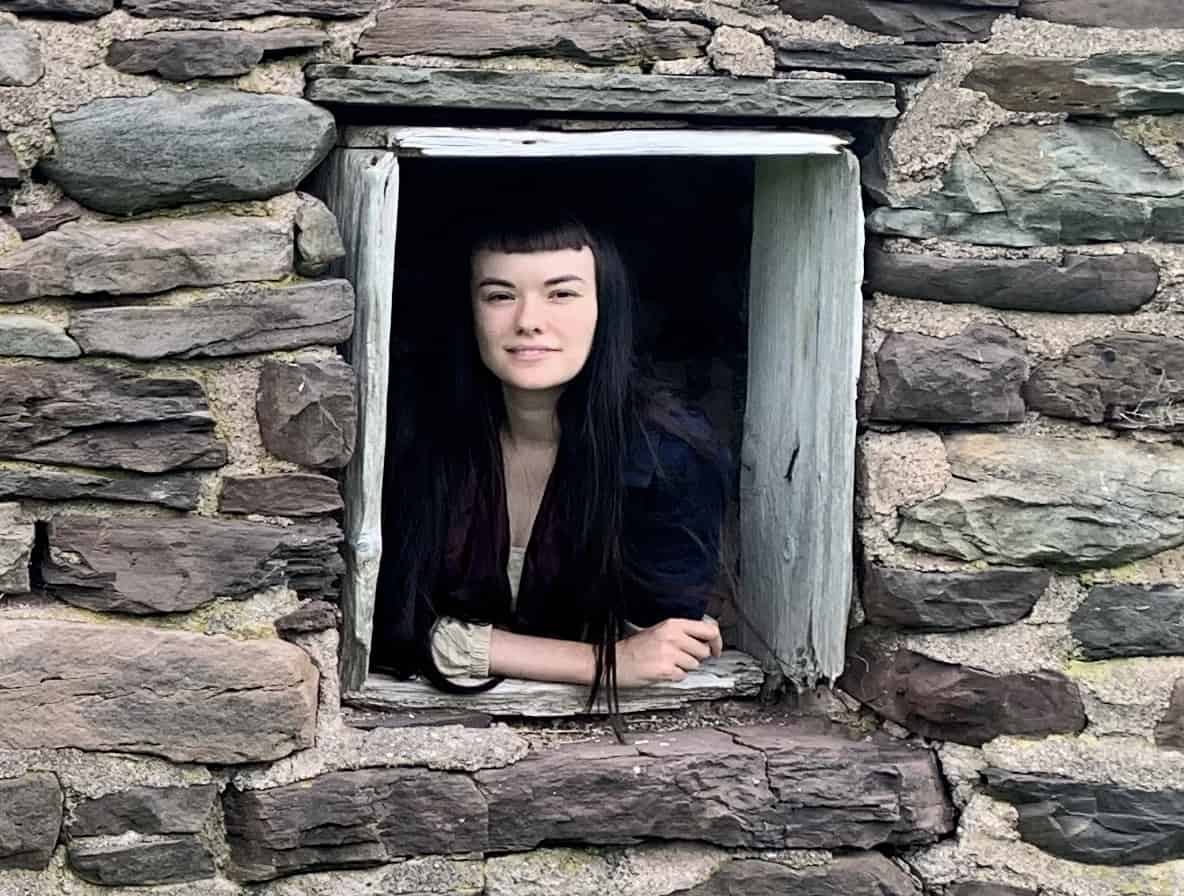 Working primarily in acrylic on wood, Emily Pettigrew uses a pared-back tonal palette to depict moments or places imbued with emotional meaning. Historical references are mixed with contemporary details, creating an ambiguity around time and place, leaving viewers unable to precisely place the depicted events in terms of period or location. The artist credits her puritanical aesthetic as coming from her background growing up in Maine, as well as her lifelong interest in historic groups such as the Shakers and Amish communities.
Pettigrew is also showing a collection of smaller works from her series of quilt paintings, which borrow from the geometric and stylised aesthetics of the handmade quilts produced by the women of many historic American communities. Pettigrew is living with a genetic condition which makes many intricate handcrafts impossible for her; through painting, she finds a way of engaging and experimenting with those crafts and their heritage, often in unexpected or novel ways. The restrained format of the quilt paintings, leaning towards a flatter abstraction influenced by Steadman's practice, paradoxically gives Pettigrew more freedom to explore a wider range of emotions, events, and flights of the imagination than her more naturalistic, figurative works.
Ryan Steadman credits some of the most recent developments in his practice to his knowledge of Pettigrew's work. The couple's move to the Catskills coincided with a transition for Steadman from a more abstract and sculptural practice into figurative paintings depicting human subjects. Many of his paintings depict quiet or deeply personal moments that have both a universality and an individualism, often working with scenes of everyday life or pointing to instances of connection between human and animal subjects. 
Both Steadman and Pettigrew have produced a series of paintings that suggest a sense of simultaneous intimacy and distance, offering a window into a radical self-aware simplicity. Living such intertwined lives, the two artists often work from the same reference points, landscapes, and models, but these motifs emerge in their work in different ways. While Steadman repeatedly portrays his loved ones, including Emily Pettigrew and his daughters, his works maintain a fundamental preoccupation with harmonic shape, colour, and composition. For Pettigrew, on the other hand, the emphasis is on distilling a timeless moment from a meaningful set of circumstances or memories. 
Together, Steadman and Pettigrew's works suggest a search for healing in both physical and psychical terms. There is a sense of returning to the land as a treatment for the toxicity of late-stage capitalism, not as a form of escapism but rather as an exploration of an alternative way of life. Taken as a whole, Balm constitutes an attempt at restoration, breaking away from the sinister direction of the world not through a hermit-like retreat, but through a re-engagement with human, animal, and landscape. 
Emily Pettigrew & Ryan Steadman, BALM, Wilder Gallery -26th November 2022
Categories
Tags