Gagosian has announced the representation of Deana Lawson in New York, Europe, and Asia. To inaugurate the relationship, the gallery will exhibit her photographs in a joint presentation with Sally Mann at Paris Photo, from November 10th to 13th, 2022. A major survey of Lawson's work is currently on view at the High Museum of Art, Atlanta.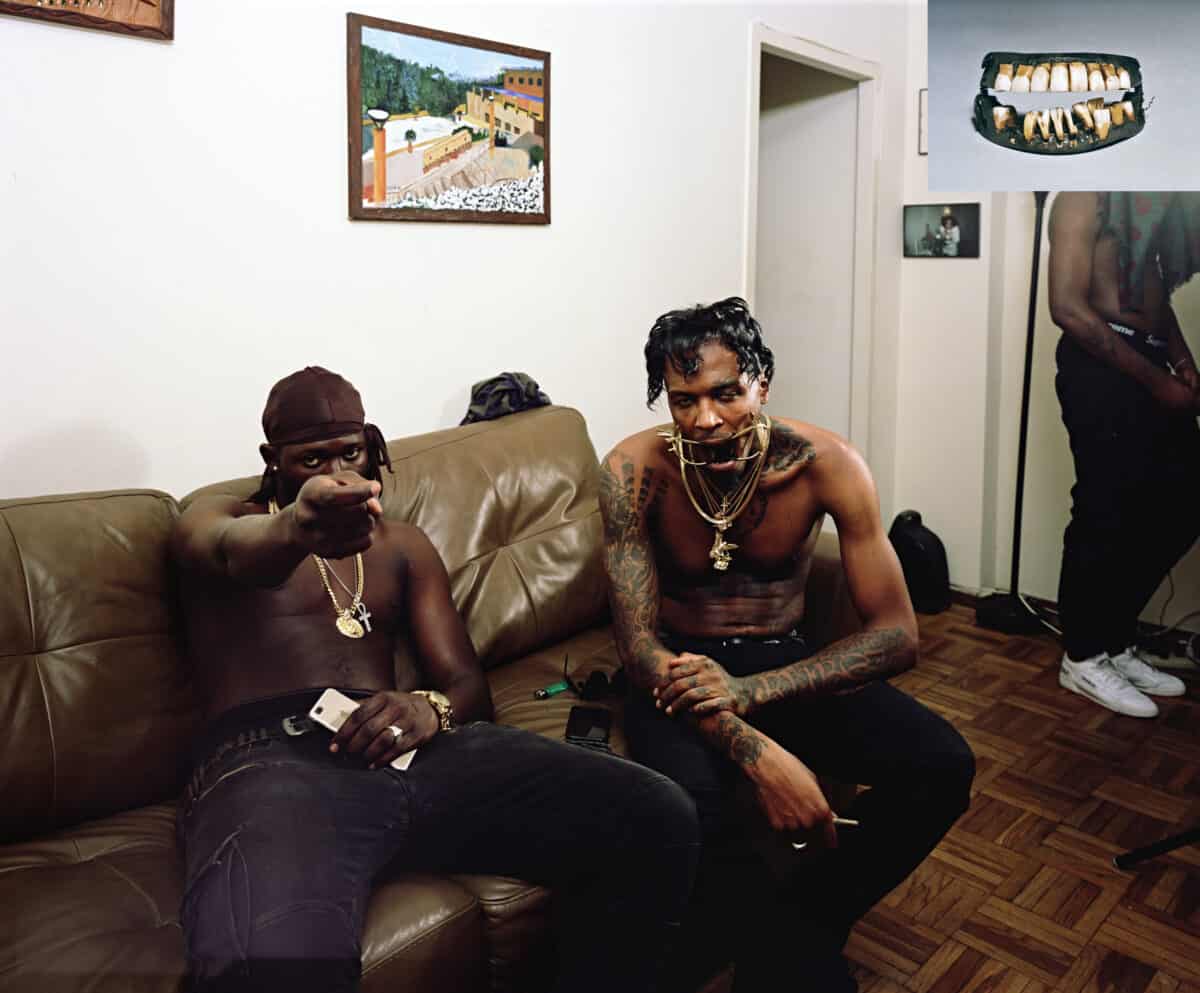 A leading photo-based artist of her generation, Lawson is renowned for images that explore how communities and individuals hold space within shifting terrains of social, capital, and ecological orders. Lawson projects her own contemporary Black experience onto an expanded view of human history and cosmologies. Her gaze is both local and global, focusing on Brooklyn, the Americas, and countries connected to the African diaspora.Lawson uses an expansive range of photographic technologies and practices, including large-, medium-format, and point-and-shoot cameras; appropriation; and holographic processes. Made in collaboration with close acquaintances and strangers she meets, her photographs are often set in domestic interiors that are symbolically dense, creating tableaux that suggest resonant narrative details. Whether clothed or nude, her subjects confront the camera and the viewer's gaze.
Her striking large-scale prints emphasize themes of the corporeal, with the body as a site of social, cultural, and cosmological inscriptions. Taking inspiration from traditions including the vernacular snapshot, social documentary, and studio portraiture, she considers the visual language of the camera and the power of representation, beauty, and defiance.
Deana Lawson was born in 1979 in Rochester, New York, and lives and works in Brooklyn, New York, and Los Angeles. Collections include the Art Institute of Chicago; Brooklyn Museum, New York; International Center of Photography, New York; Museum of Modern Art, New York; Solomon R. Guggenheim Museum, New York; Whitney Museum of American Art, New York; Hirshhorn Museum and Sculpture Garden, Washington, DC; Institute of Contemporary Art, Boston; Art Gallery of New South Wales, Sydney; and Huis Marseille, Amsterdam. Exhibitions include Corporeal, Light Work, Syracuse University, NY (2009); Art Institute of Chicago (2015–16); Contemporary Art Museum St. Louis (2017); Carnegie Museum of Art, Pittsburgh (2018); Planes, Underground Museum, Los Angeles (2018); Huis Marseille, Amsterdam (2019); Centropy, Kunsthalle Basel (2020); The Hugo Boss Prize 2020: Deana Lawson: Centropy, Solomon R. Guggenheim Museum, New York (2021); Institute of Contemporary Art, Boston (2021–22, traveled to MoMA PS1, New York, 2022; and High Museum of Art, Atlanta, 2022–23). Lawson was awarded a Guggenheim Fellowship in 2013, the Hugo Boss Prize in 2020, and the Deutsche Börse Photography Foundation Prize in 2022.Lawson will continue to be represented by David Kordansky Gallery in Los Angeles.
Categories
Tags