People have always found new and unique ways to switch off and relax, in the modern age many of us have looked online for inspiration and an area that always comes up is gaming. With online gambling becoming as big as it has, there are more games than ever to play from your device. Amongst them, there are some rather unusual ones.
1. Pimple Popper –
People have all kinds of gross fascinations, one of the biggest being pimple popping. With TV shows on major networks devoted to watching people get their blackheads and pimples popped, there is clearly a market for it. There are also countless YouTube videos of mega pimples being popped that bring in millions of views, along with Facebook groups dedicated to people sharing these videos and their own personal experiences. Now there are also apps if you want to indulge that gross fascination of yours. Designed as a game, Pimple Popper consists of 12 faces filled with blackheads, whiteheads, full blown pimples and crusty scabs ready to be peeled off.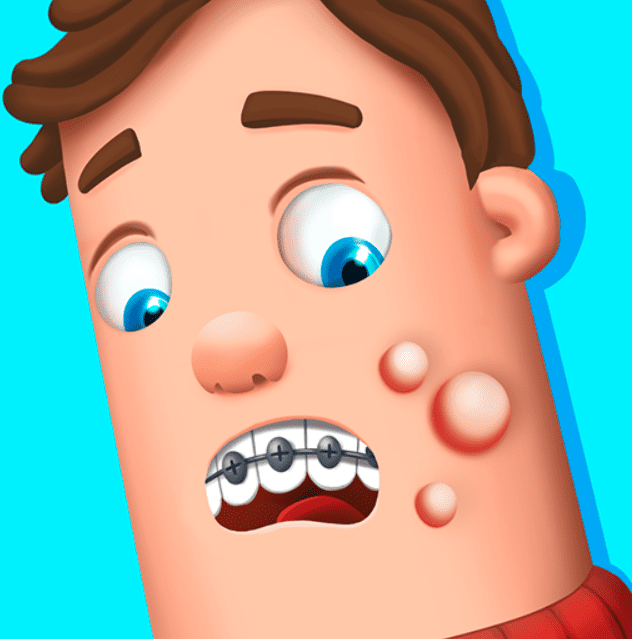 2. Send me to Heaven –
If you like a risk and you have phone insurance, SMTH might be the game for you. An Android application which measures the vertical distance that a mobile phone is thrown. You compete against your friends and share scores to see who can throw their phone the highest, at the risk of your phone of course. The app has been banned from the app store but is still available to get from the Google Play store, where it has developed a cult following.
3. Sweepstakes –
Whilst not unusual but certainly not conventional – sweepstakes are a way of legally gambling online. Players purchase Gold Coins packages to increase the number of Sweep Coins a player has for the 'play money games.' When you buy gold coins, an amount of bonus Sweep Coins are awarded. The Sweep Coins can then be used to play in the sweepstakes games, with prizes redeemable for cash prizes.
With this unique sweepstakes model and their own token systems, it also opens up the opportunity to do promotions and giveaways – whilst also allowing players to have a casino experience playing for free or for a chance to win real money. There are tons of different games you can play, everything from old classic slot games to casino games like Poker, Roulette and Blackjack. Sweeps cash casinos are the latest rage in online gaming.
4. Milk the Cow – 
Have you ever sat at home, bored and really felt like you needed to milk a cow? Or wondered what a day in the life of a dairy farmer is like? Well, now you can find out for yourself. This game does exactly what it says on the tin. Milk the cow and compete globally and with friends to see who can milk the fastest.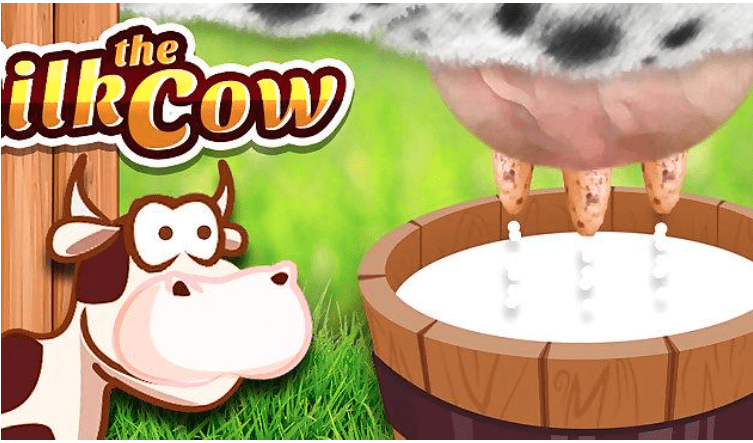 5. Mafia City –
Almost like if Sims and Farmville had a baby that turned to crime. Mafia City is a strategy game where you start a crime empire, grow your stats, build your troops, play blackjack and have wars with other clans. Video games have always been popular since conception and as technology advances, more and more of us are playing them.
You can enjoy the game for free but the further you go in the game and the higher you level up, the more free resources become scarce. An unusual free game that encourages users to spend heavily, with many players investing hundreds of thousands into their crime empires. It has a large community online where users nonchalantly talk about spending thousands of dollars simply to train up crew members to attack.
6. Goat Simulator
Goat Simulator is a third-person perspective game, where (you guessed it) your character is a goat. The player controls a goat aimed at doing as much damage as possible around an open world map, without any other larger goals. With lots of strange little features such as – licking objects which attaches the goat's tongue to the object and lets the player drag the object around until they let go. The game started off as a joke but took on a life of its own after developing a cult following.
Categories
Tags