Tabish Khan the @LondonArtCritic picks his favourite top 5 Art Exhibitions to see in Mayfair right now. Each one comes with a concise review to help you decide whether it's for you. Those looking for more shows should check out his top shows to see this Autumn, where three remain open to visit.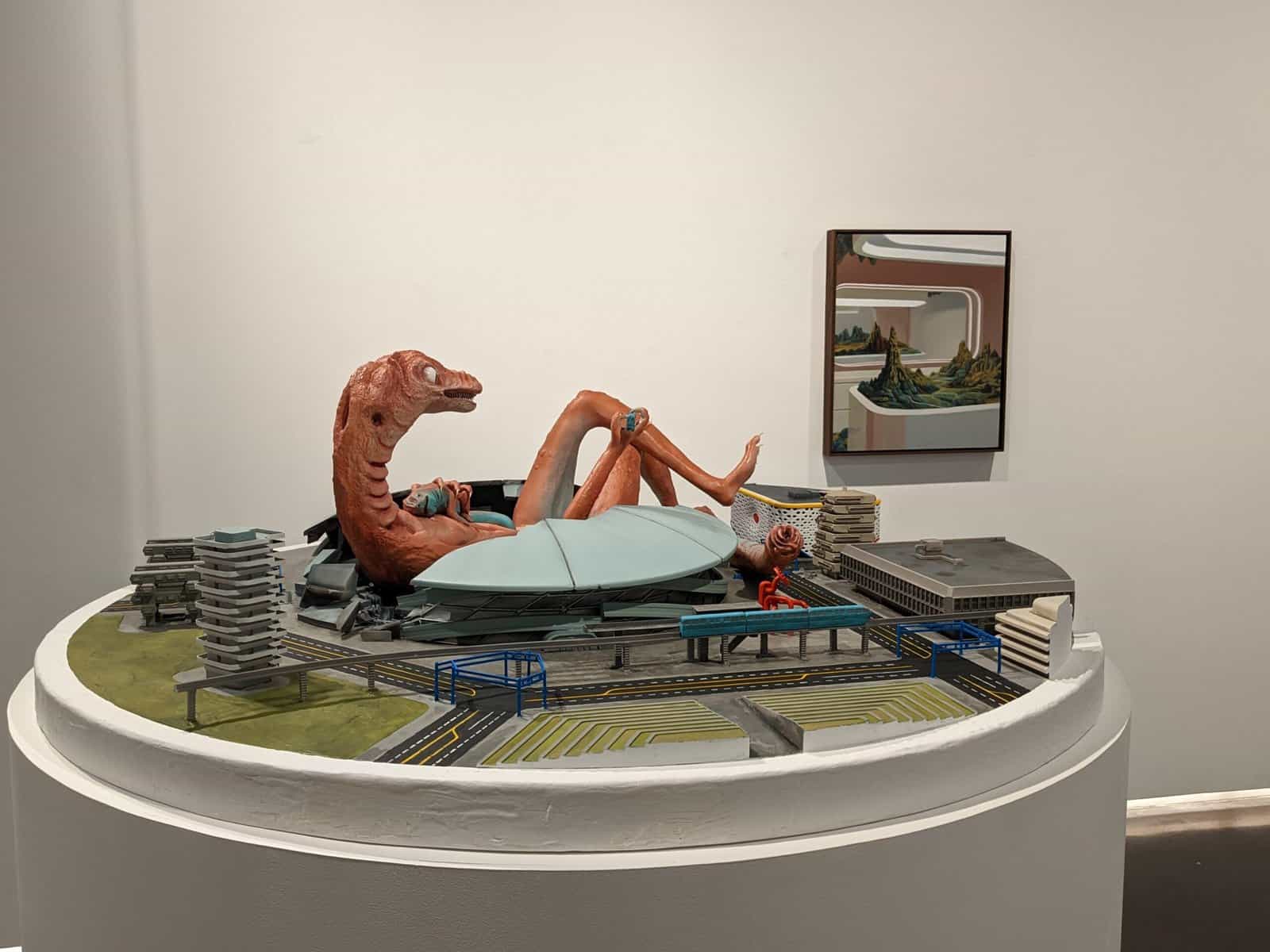 Jeremy Olson: This Time of Monsters @ Unit London
A post-apocalyptic world inhabited by dinosaur-like creatures in paintings and sculpture have taken over this Mayfair gallery – whether they be hanging out in a living room, sat inside a destroyed stadium or holding a slide in a giant clawed hand. It's a playful, satirical exhibition. Until 19 November.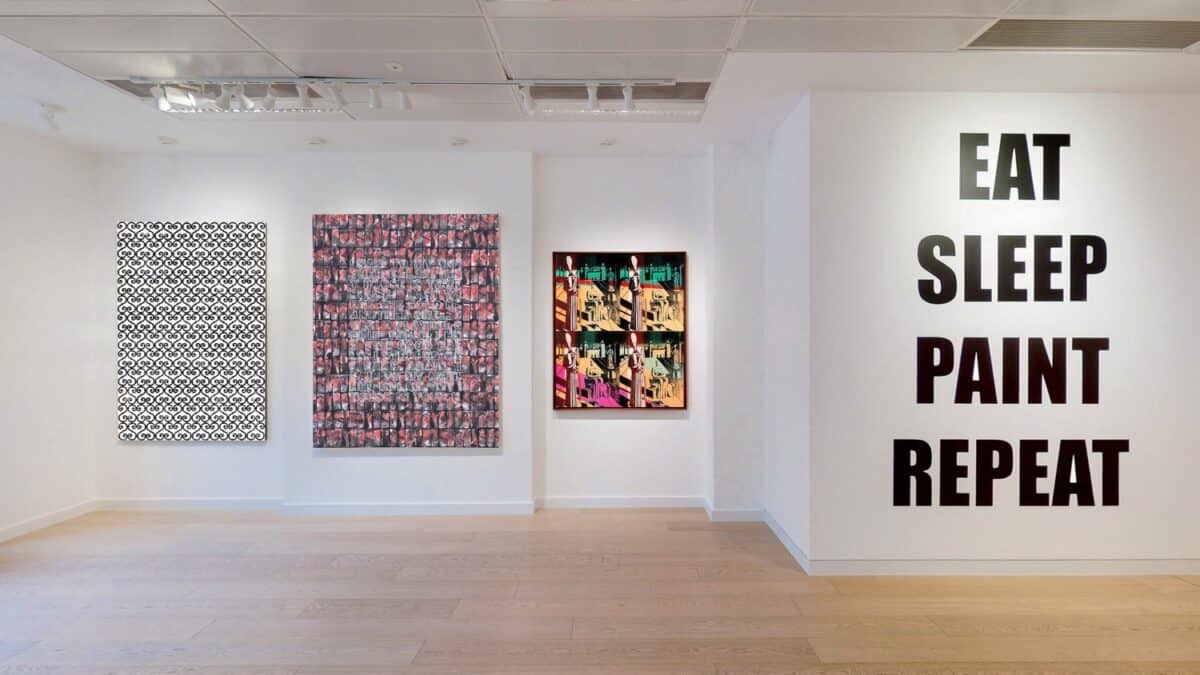 Eat, Sleep, Paint, Repeat @ Omer Tiroche Gallery
Taking the theme of repetition this gallery unites some fantastic artists including Christopher Wool, Damien Hirst and Yayoi Kusama. My highlights are Gunther Uecker's spinning wheel embedded with nails and Andy Warhol's repetition of De Chirico's work bringing together their distinct styles. Until 23 December.
Edward Burtynsky: African Studies @ Flowers, Cork Street
Burtynsky returns with his trademark stunning aerial photographs that show the impact of human destruction on the Earth and our environment. In his latest series the focus is on Africa with the vast mines and salt pans shown alongside beautiful natural formations as a contrast. Until 19 November.
Tega Tafadzwa: Rwendo @ JD Malat Gallery
Zinging colours and confident poses fill the figurative artworks of Tega Tafadzwa as his work celebrates the African diasporic community as can be seen in the mix between Western and African dress sense and colours. It's a visually striking exhibition. Until 7 November.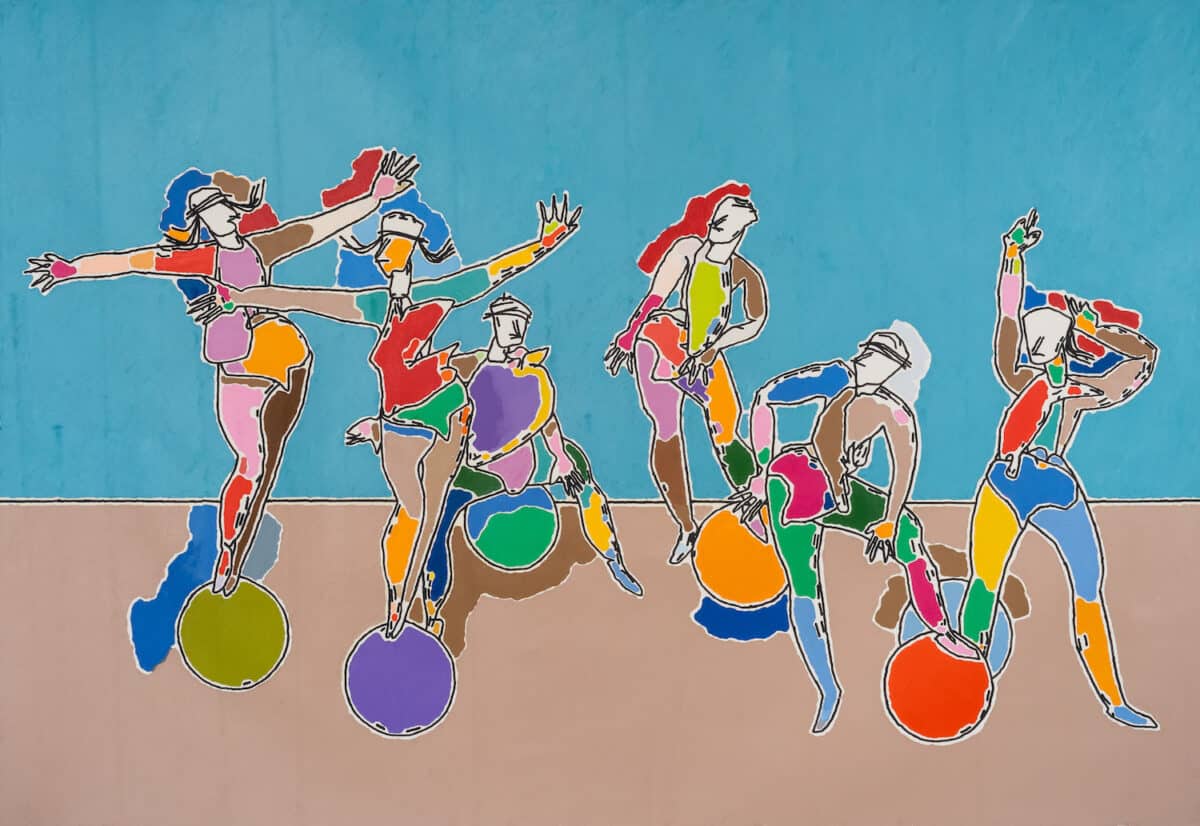 Harold Cohen: The AARON Retrospective @ Gazelli Art House
These aren't just paintings by artist Harold Cohen, but paintings created in collaboration with the programs he created to make art — in some cases the programs drew the lines and he added the colours. It's particularly relevant given we're currently having serious discussions as to how artificial intelligence and machines can shape the future of art, and here's some of the earliest experimentation in this field with work going back to 1980. Until 19 November.
All images copyright artist and gallery. Jeremy Olson photo: Tabish Khan
Top 5 Art Exhibitions to see in Mayfair
Categories
Tags