All I'm trying to do, all the time, is to open people up so they can feel themselves, so they can let themselves be open to somebody else.

Nina Simone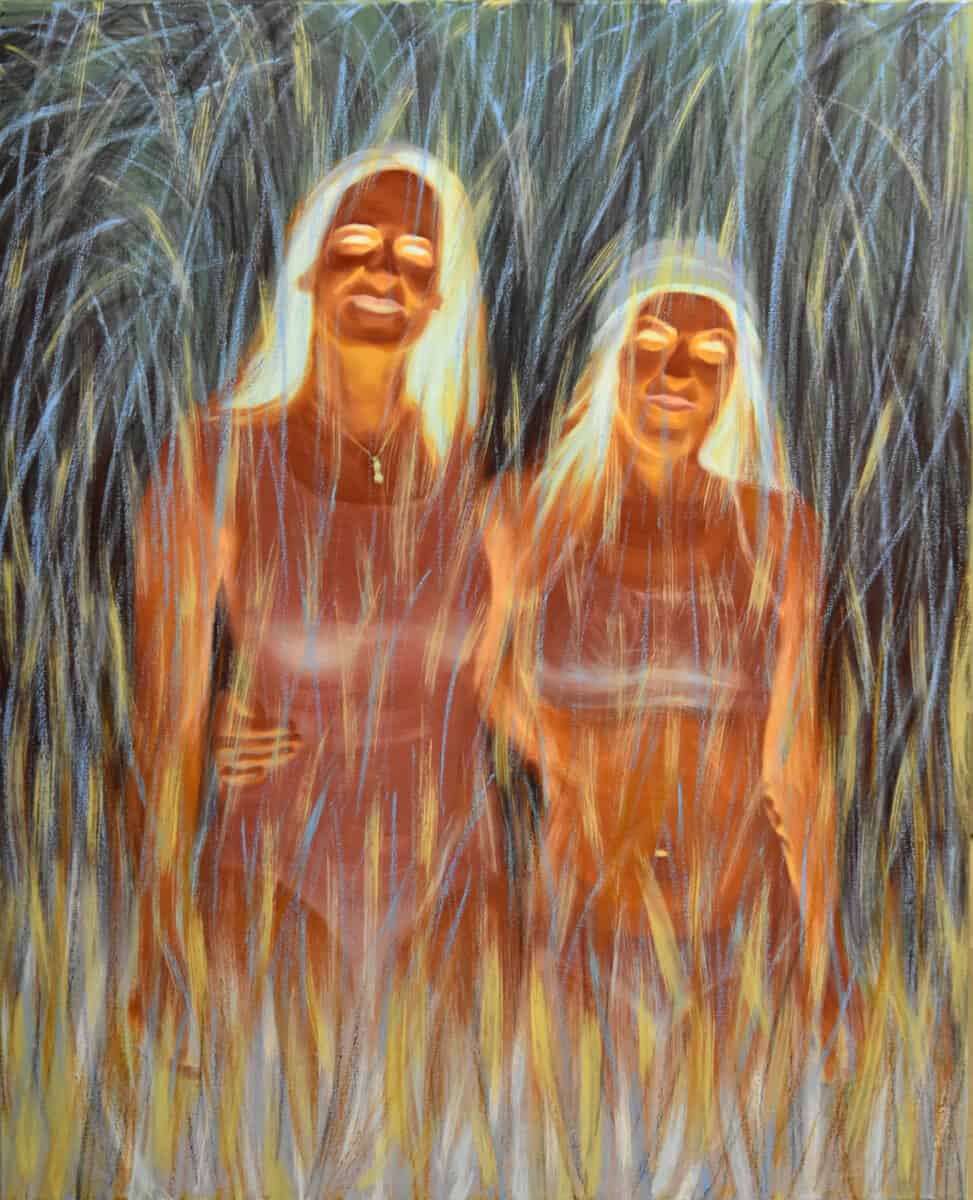 Power to Emotions is a group exhibition presented by Tart Gallery London featuring 8 contemporary Artists that share their compelling passion and profound dedication to art with the spectator.

The Artists, alike in the way that they are unique, let their emotions take over so they can freely express how they interpret and react to life. Confrontational and bold in some cases, subtle and enigmatic in others, they give us an insight into the way they think and invite the public to see the world through their eyes Power to Emotions encourages every visitor to take a step back and explore the artists' minds.
Featuring the artists: Harriet Gillett, Katya Granova, Annis Harrison, Catherine Lette, Alice MacDonald, Melitta Nemeth, Petra Williams, and Martha Zmpounou.
POWER to EMOTIONS Contemporary Art Exhibition, presented by Tart Gallery London
26th – 30th of October 2022 Art Opening 25th 7-9:30 pm, Fitzrovia Gallery 139 Whitfield Street London
About the artists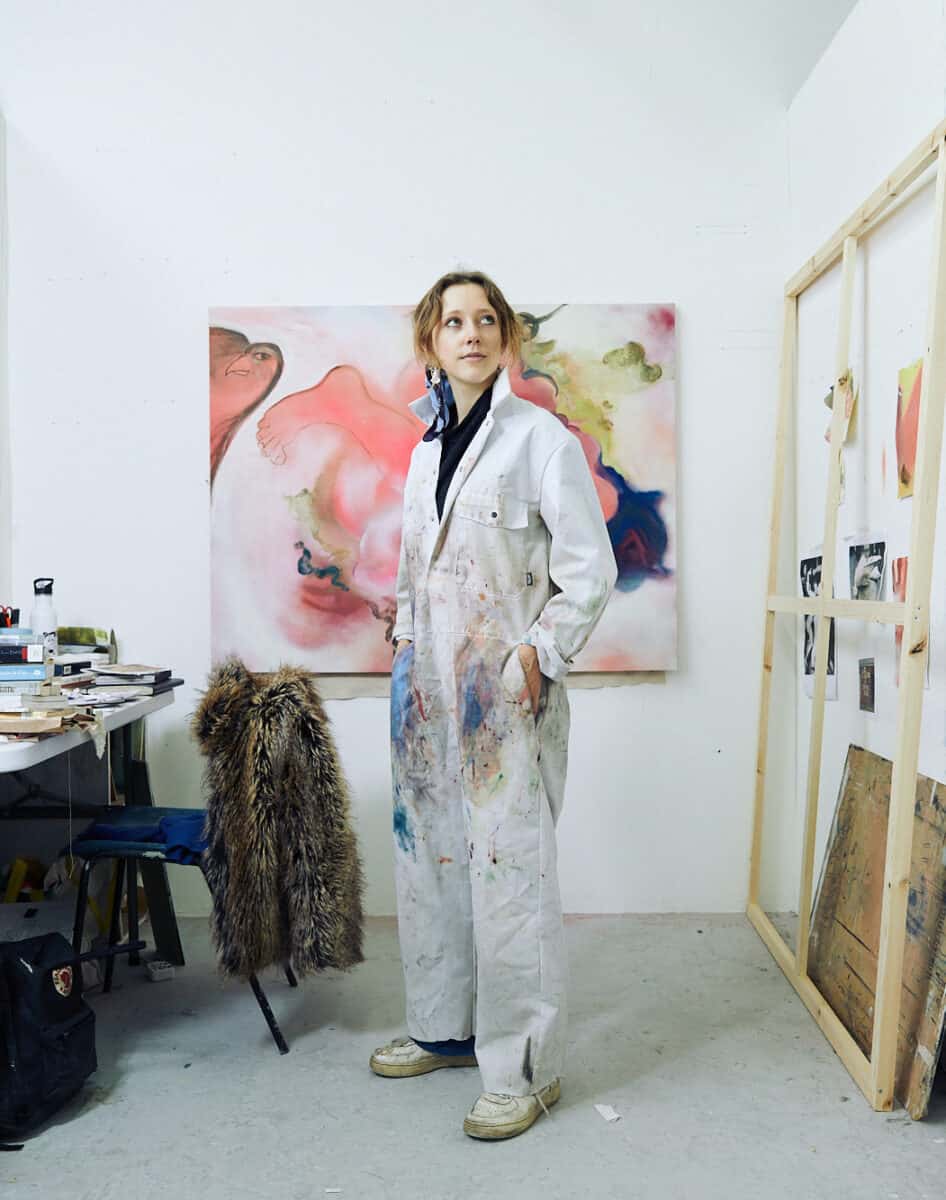 Harriet Gillett, responding to an increasingly digitalised world where images and time periods merge and appear in one seemingly eternal present, Harriet Gillett's practice attempts to slow down these increasingly fast-paced encounters into images of reverie.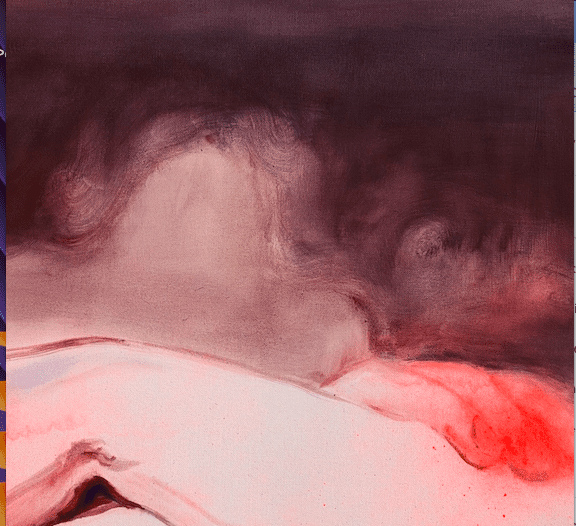 She looks to offer a transitional space that is both within and beyond the viewer's experiences by adopting a surrealistic logic to transform familiar scenes. Blurring the experienced and imagined, she works from quickly sketched impressions often made from life with a slower, intuitive approach to colour and light that allows for a more psychological exploration of time and place. MA, Guilds Art School.  Recent exhibitions include Delphian at the Saatchi Gallery.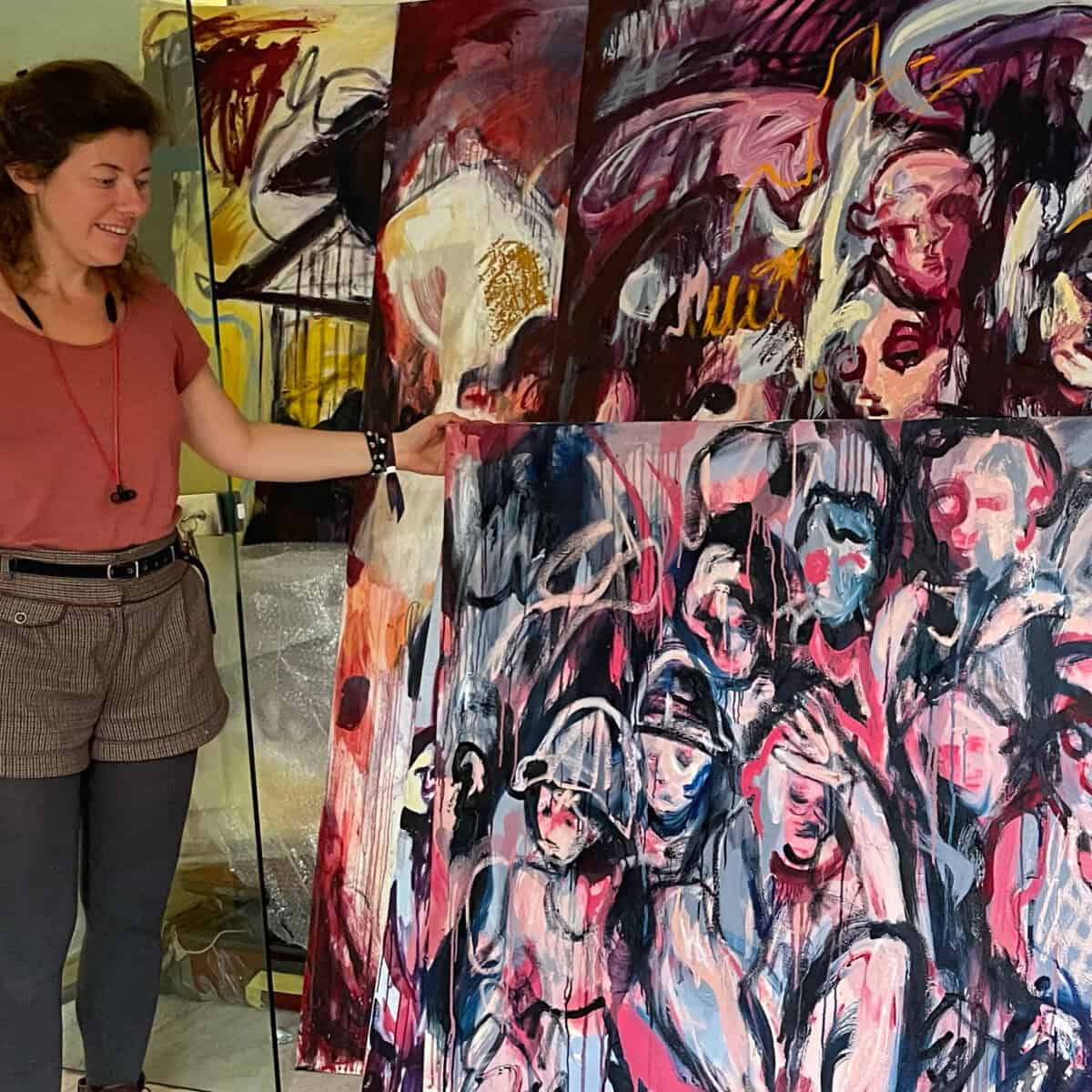 Katya Granova, the wish to penetrate the past, to rebel against the irreversibility of time – this is what fuels my practice. I use vintage photographs as a means of launching my painting. They allow me to have a window into the past, but this window is cut by the person behind the lens, so it is biased and selective. Photographs tease us with a glanced moment, but they do not allow the moment to be entered into. So, as a time machine, the photograph is rather flawed.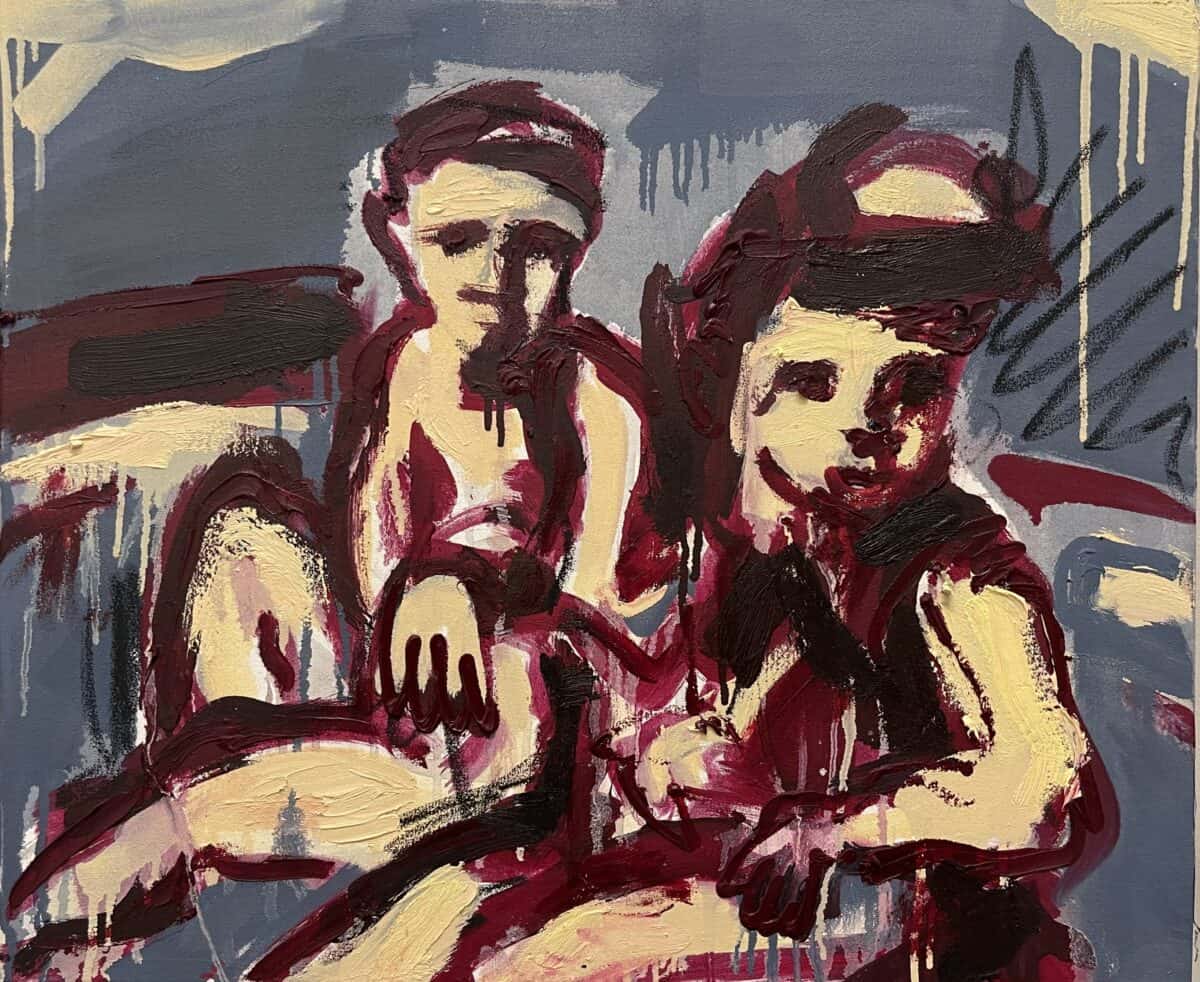 Why do I have this desire to enter the past in the first place? Being born in the USSR just prior to its collapse, I spent my childhood in the ruins of its cultural paradigm. The oral narratives passed down to me by family recounting the Soviet era were rather contradictory, my school history textbooks were being altered and re-written in front of my eyes, so my generation learned early that history cannot be trusted. They say to know the future one must know the past – but what happens if you have no past, what happens when you're born at the point of a fissure, a crack, a departure?
Royal College of Art. One of her pieces has been acquired by RCA for their permanent collection. Paris Collage of Art. Fine Art ICA Moscow.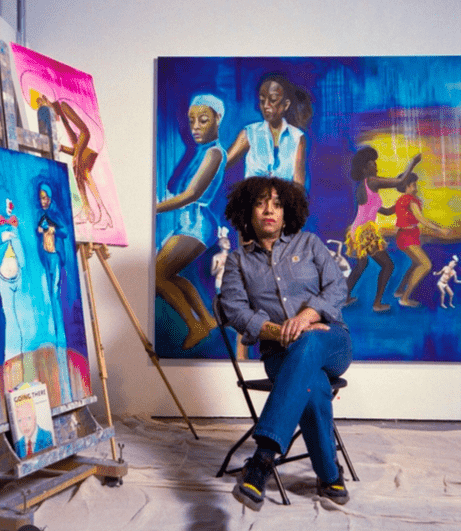 Annis Harrison, of Swedish and Jamaican heritage, she has always occupied her own space, having a foot in more than one culture, more than one ethnicity, more than one language – neither outside nor inside. Her art has always reflected this fascinating cultural duality.
Her paintings are about the space between dreams and reality, or the time between night and day, when slightly strange things can happen. But there is also a criticism of the white, male, Eurocentric power structure – in the pest-like presence of the 'Bunny Boys', forever in the way.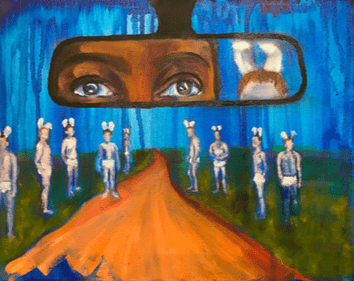 Harrison is using the visual language of satire to express criticism of the constant 'taking' of part of black culture, and at the same time celebrating the beauty and strength of black women in a Eurocentric world, one in which they are usually put at the bottom of the pile. In her work, the power structure is flipped to humorous effect.  BA, Central St Martins.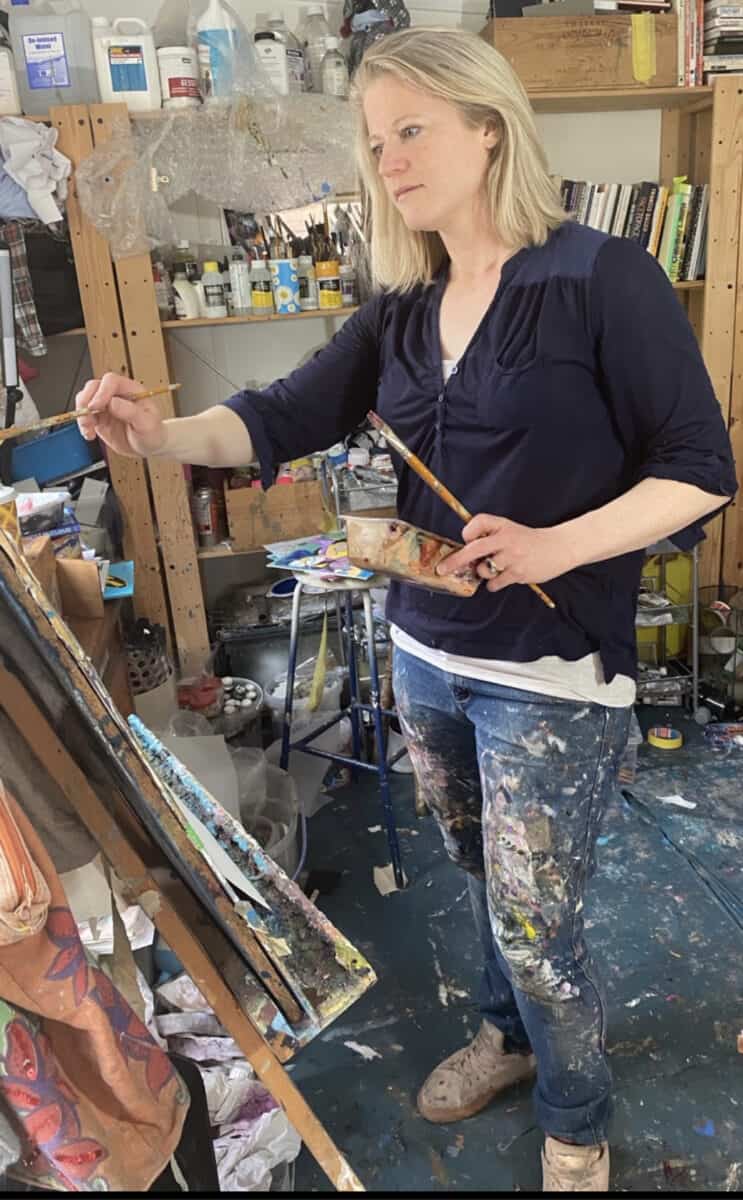 Catherine Lette's practice questions the impact of contemporary living upon body and mind and how that might be manifested in a portrayal of the figure.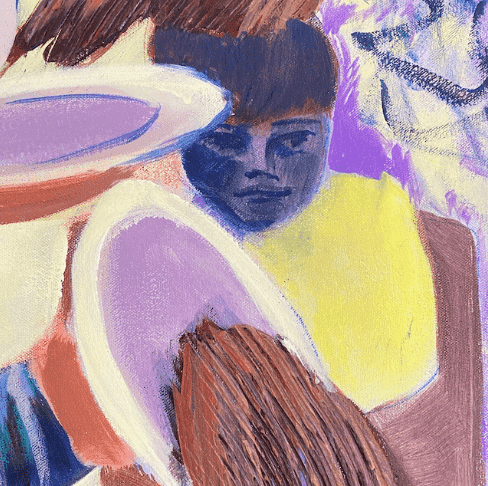 Inspired by current events, Lette composes figures dis-assembled in relation to her gaze, framed by the real and virtual spaces we occupy. Painting proposes an alternative plane to work through the questions of this world on the screen of another ground, transforming the banality and absurdity of everyday life into something transcendent through art.  BA, Oxford University, BA, Central Saint Martins, Turps art school.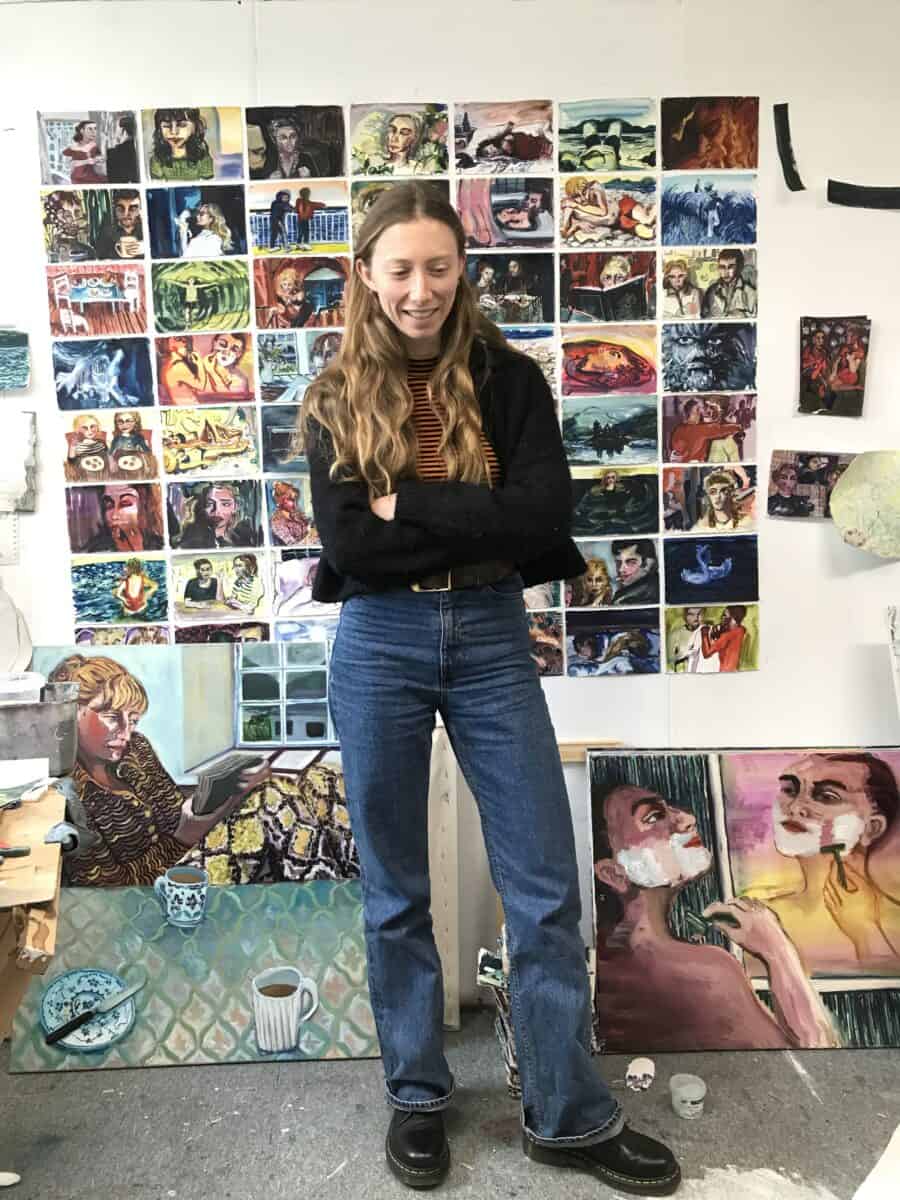 Alice Macdonald, fascinated by the complexities of human behaviour, emotion & relationships, Alice explores in her subject's psychological state and innermost thoughts and feelings, but dichotomously as she is fascinated by the impossibility of knowing what these really are – everyone consciously or not is acting a part- whether self-imposed or created by society.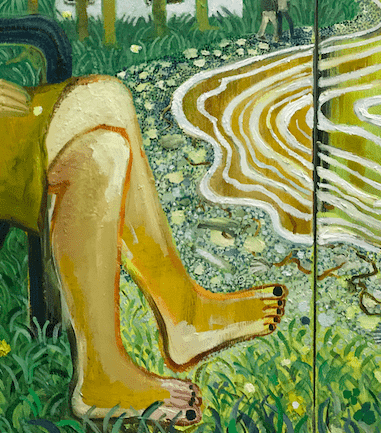 Aware of how the male gaze has influenced the way society expects women to look and behave, she also questions how to represent women, examining the female experience, and her own relationship to womanhood.  The Royal Drawing School. Currently doing her masters at City Guild.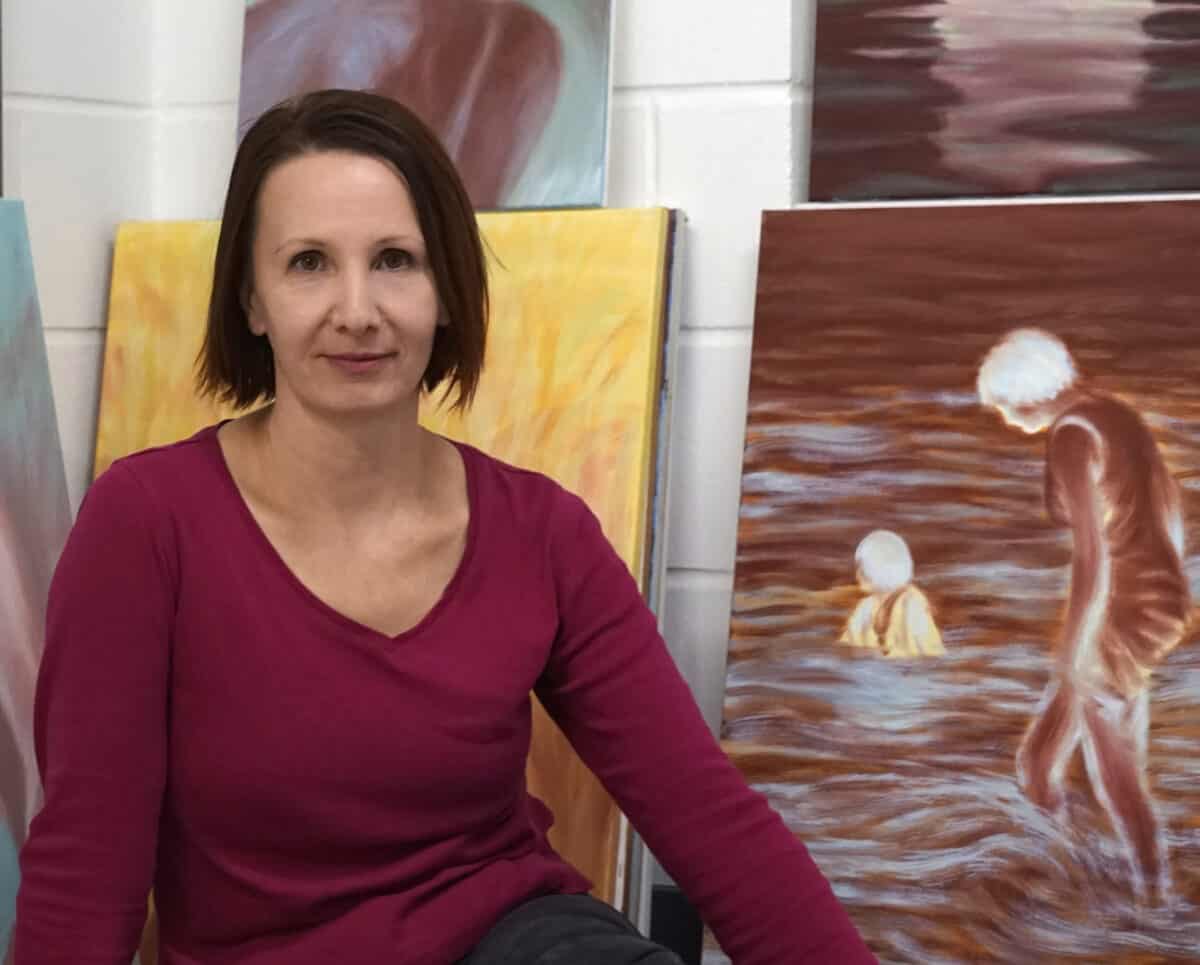 Melitta Nemeth explores the female gaze in painting.  While reinventing the depiction of woman she investigates the ideas of beauty, power, body-positivity, otherness and displacement. 
Her paintings create a female-dominated universe hidden from the patriarchal gaze. The imagined and psychological scenes in her works are inspired by childhood experiences, European painting and found imagery. She explores how women look at women and what the male gaze cannot see.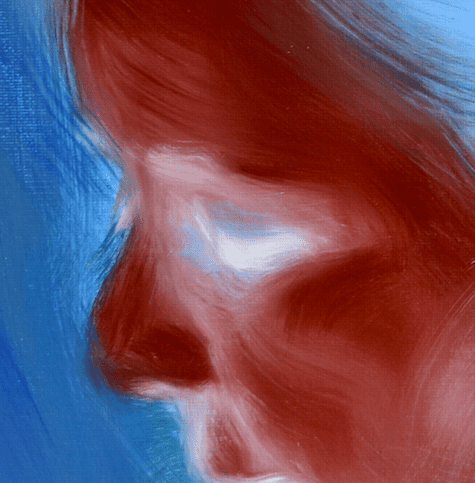 The use of inverse light effects, layered brushstrokes and a limited colour palette make her paintings distinctive. BA, Hungarian University of Fine Arts. Saatchi Gallery. London Grads. Now. 21, '12 future stars of the art world you should know about' Waldemar Januszczak.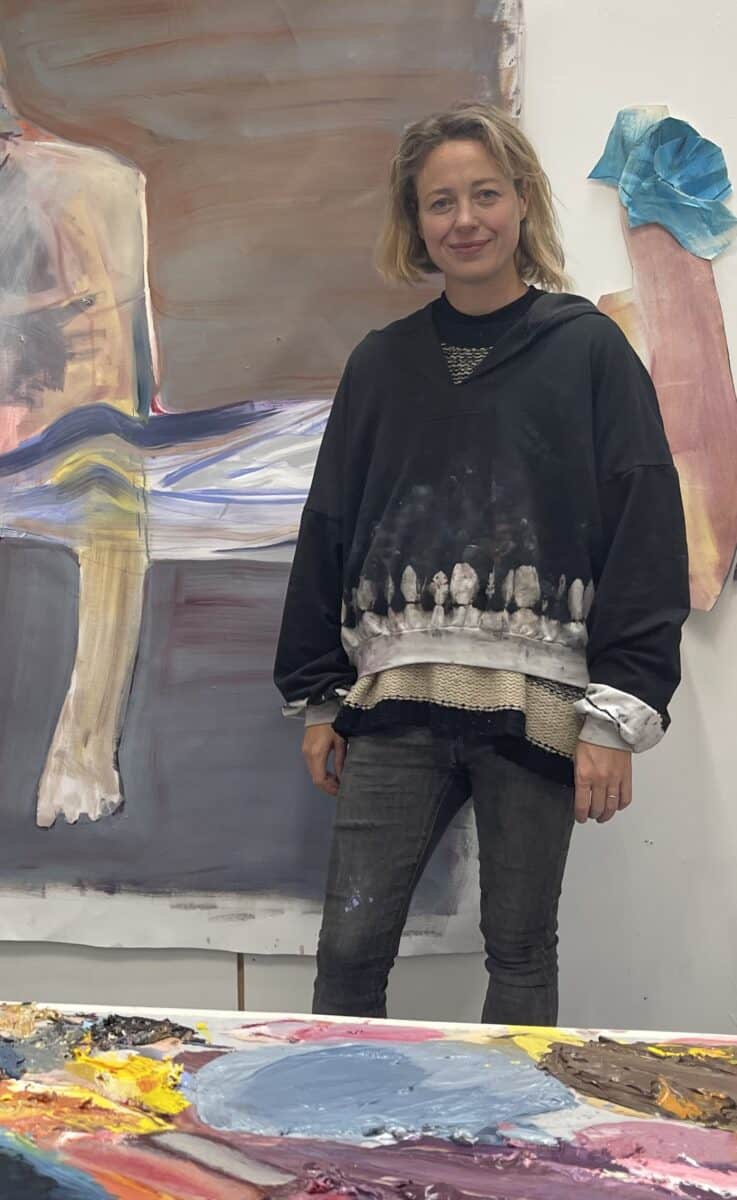 Petra K Williams's work in the visual arts, mainly painting, has developed from structured abstraction towards the human form. Often working from drawings and the nude she works from these and imagination into the paint, creating large-scale figures in oils. The process involves mixed perspectives from materialising an image, from the imagination, collage and the present.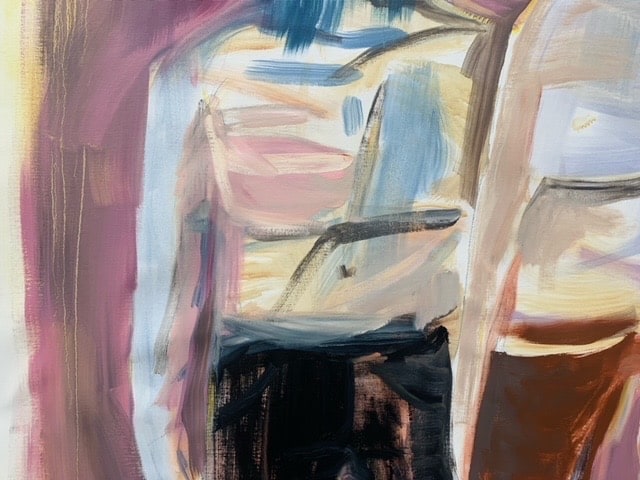 "I work spontaneously each day from mainly imagination and try to fill in this white space that is between me and my studio, with my thoughts- body's on paper".
Her works has been shown in France, USA and London. She is currently studying at The Essential School of painting in London.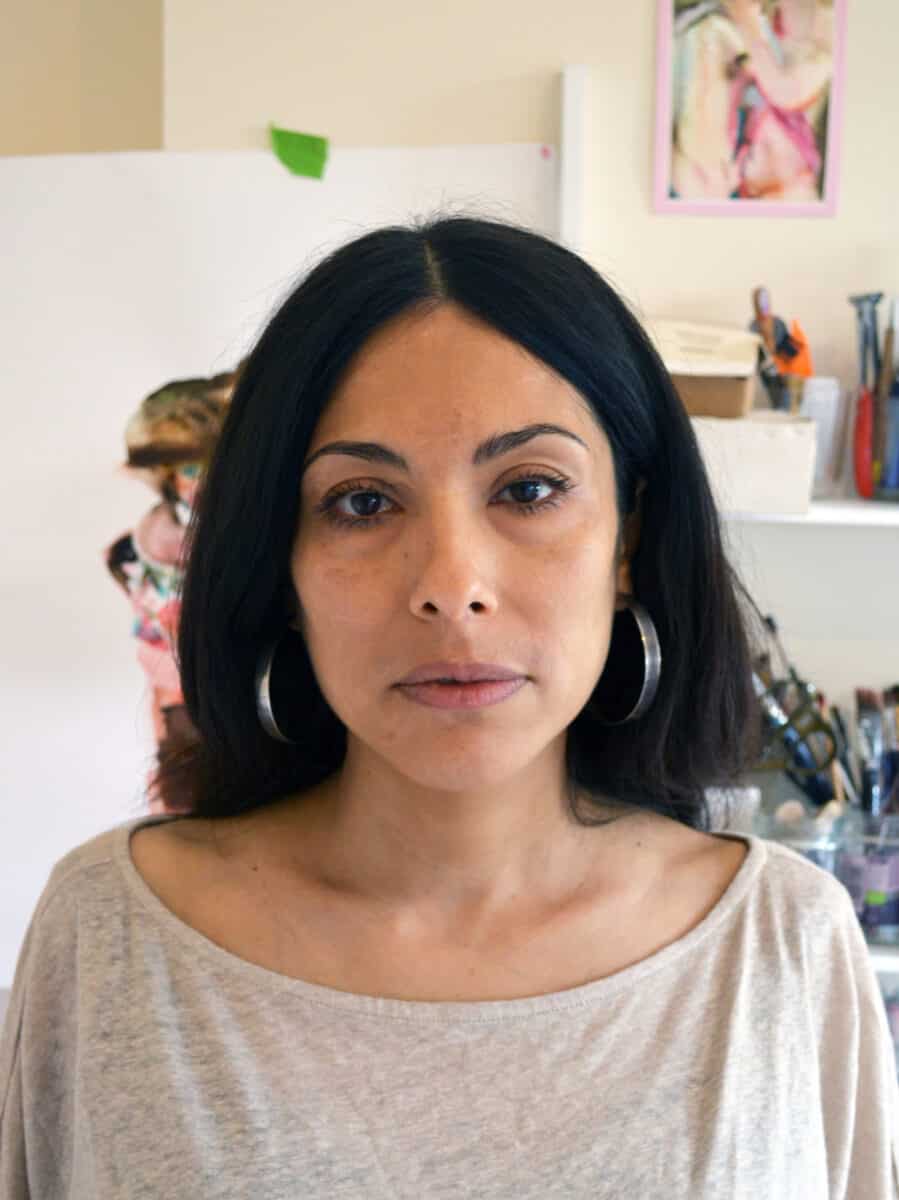 Martha Zmpounou's work revolves around the idea of the human figure and portrait as a space of expression and exposure. BA, Central St Martins.
I see the human body as a fragmented yet multifaceted entity, an outcome of a process of layering. 
It is a mode of work that embraces accidental bleeds, unfinished or seemingly underdeveloped areas, next to others meticulously developed in detail. This results in a fragile dynamic balance between abstraction and representation, one which seeks to capture the tonal and morphological particularities of a sitter's skin or facial characteristics, and in essence, their very self.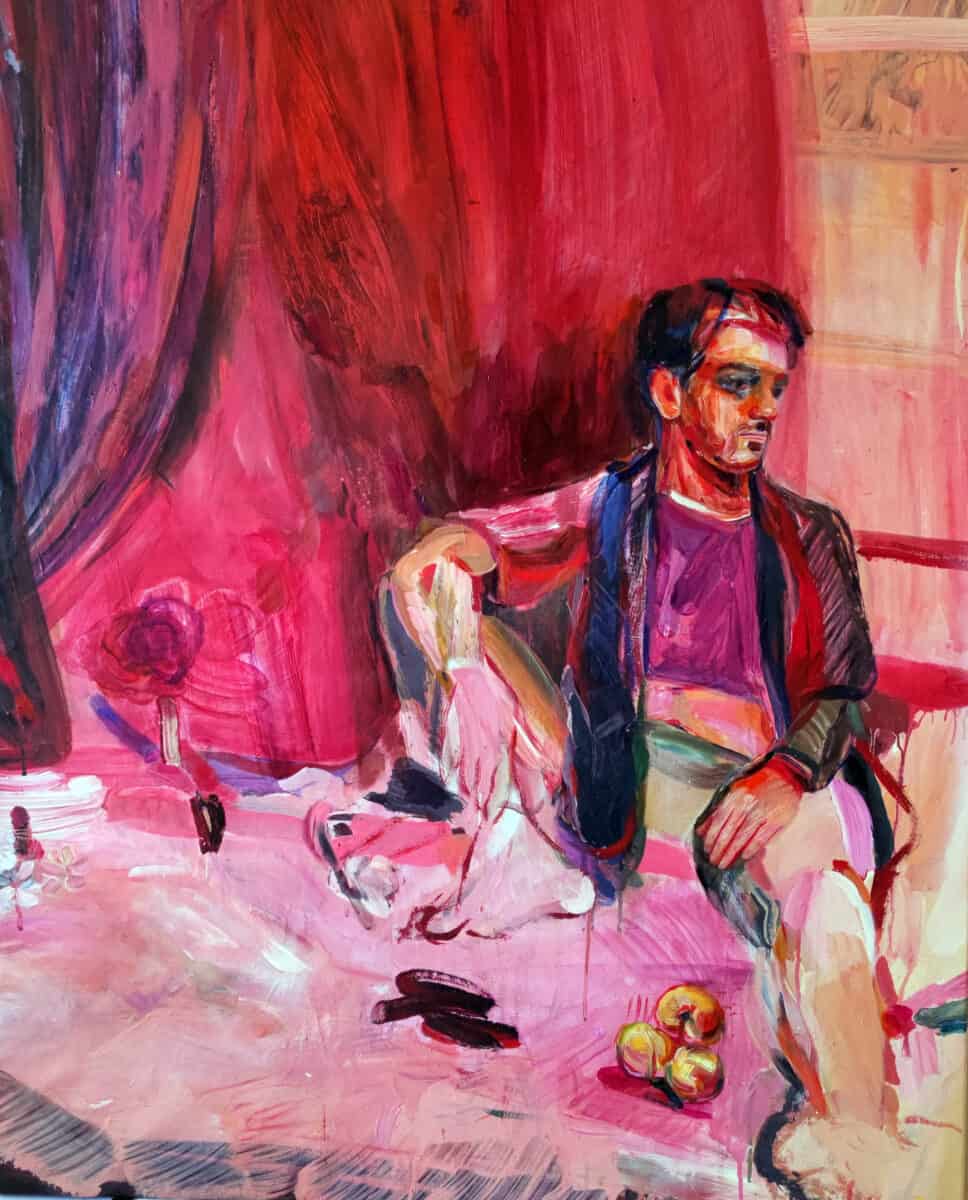 Categories
Tags