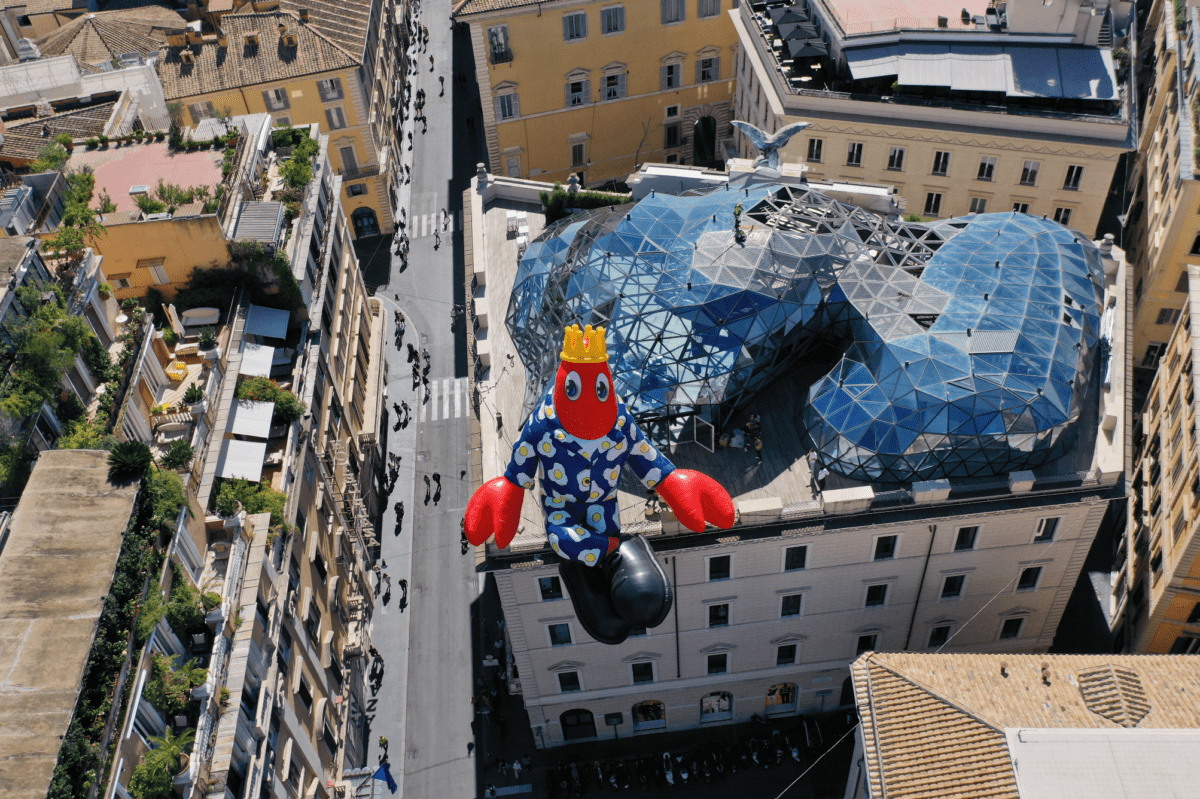 Philip Colbert has announced the latest chapter in his Lobster Empire. This Friday, Rome will be the destination for his most ambitious pop world project to date, a Lobster takeover of the Italian capital.

The historic, art-laden European metropolis, where classical ruins and early Christian places of worship stand next to Renaissance palazzos and Baroque fountains will feature Colbert's large-scale lobster sculptures all over the city in a blend of hyper-pop and classicism.  
In addition to public art in various locations, Colbert will also open a museum show, which will run from 8th November to 8th January at Musei di San Salvatore in Lauro, Piazza di S. Salvatore in Lauro.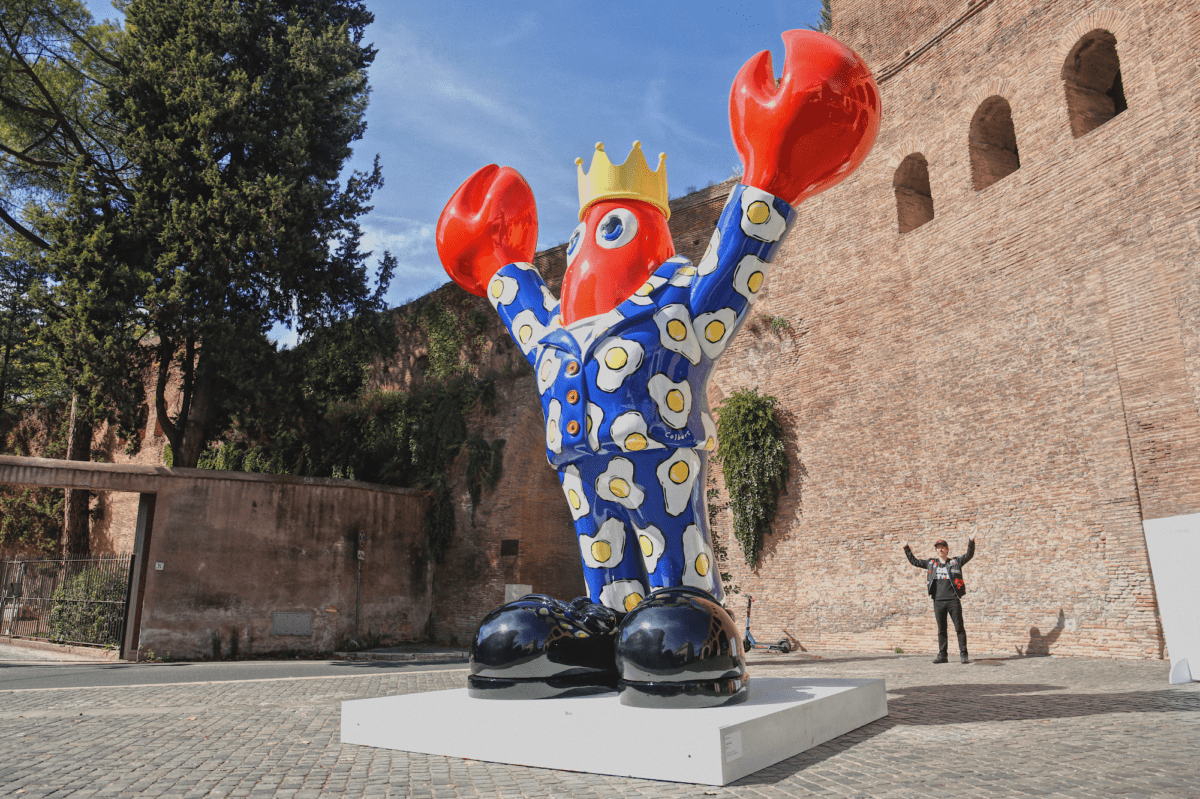 The Lobster Empire is the collision of the ambitious vision of painter, sculptor, furniture and clothing designer, Colbert and curator Catherine Loewe. Colbert's pop takeover incorporates a public art installation featuring 12 large-scale metal lobster sculptures at the entrance to Rome and at various other locations in the capital. Catherine Loewe has spent the last decade or more staging some of the most exciting contemporary talent on the market. Her productions have involved Antony Gormley, Gavin Turk, Idris Khan and Annie Morris among others and have been staged in breathtaking architectural spaces.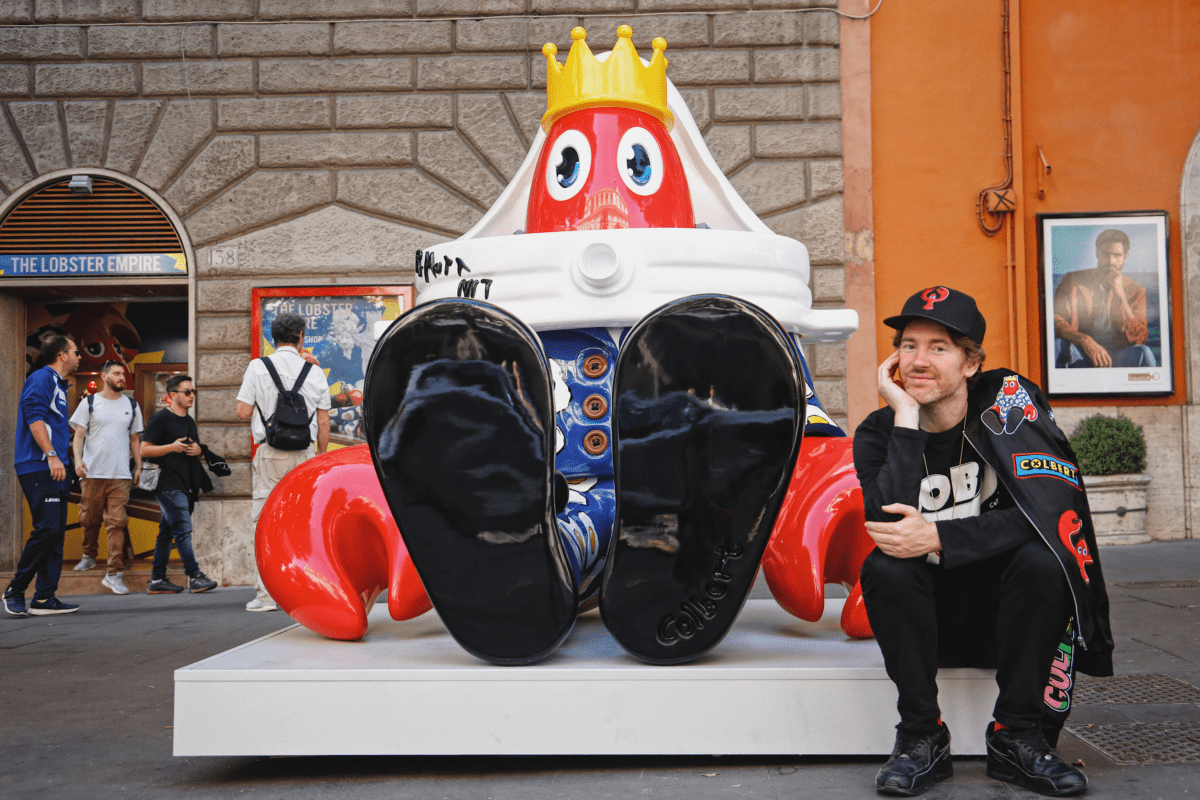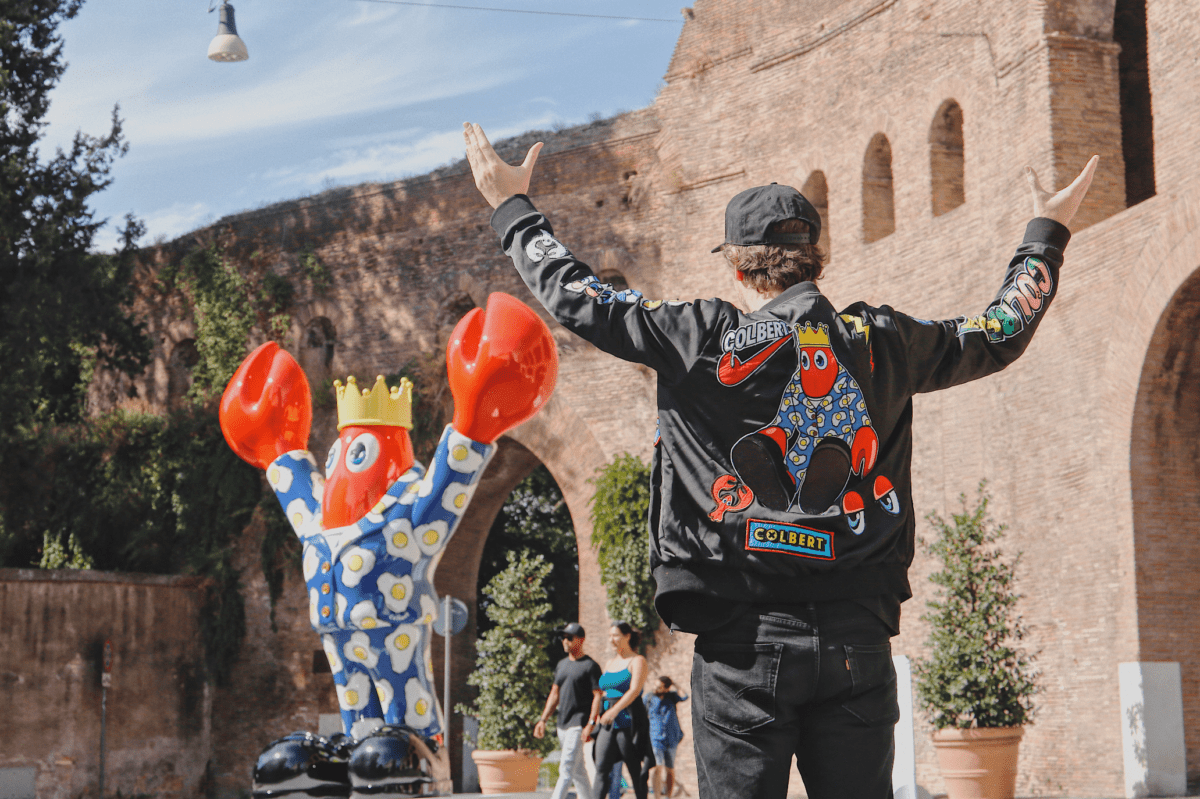 The Lobster Empire is no exception to this rule. The sculpture show will run until January 2023 on Via Vittorio Veneto, the spiritual home of La Dolce Vita – the Rome of the swinging '50s and '60s that was epitomised in director Federico Fellini's eponymous film. A pop-up concept store located at Via Veneto
140 on Rome's most fashionable street, complete with artworks, vinyl sculptures, fashion items and accessories will complete Colbert's presence in the historic capital.
Gigantic sculptures – in aluminium, bronze or steel – that recall famous artworks "worn" by the lobsters – such as Duchamp's Urinal or Van Gogh's Sunflowers, that cheekily engage with the history of ancient and modern art and with the urban context. Among these, the largest sculpture will be exhibited for the first time, the Lobster King, six meters high, which will greet his followers with his royal crown and raised claws.
About the artist
Philip Colbert (b.1979) is one of the most innovative multi-disciplinary artists of the contemporary art scene, a pioneer of the metaverse, whose prolific work fuses Old Masters, Pop art and digital media. Referred to as the "godson of Andy Warhol", by the late Andre Leon Talley, his signature style is often satirical and provocative. Colbert's work has been on display in important institutions around the world including Tate Modern in London, Van Gogh Museum in Amsterdam, Modern Art Museum in Shanghai, Hong Kong Museum of Art, Multimedia Art Museum in Moscow – as well as known galleries such as Page Gallery in Seoul, the Whitestone Gallery in Taipei, the Saatchi Gallery in London and Los Angeles and the Nichido Gallery in Tokyo.
Born in Scotland, Colbert lives and works in London. He graduated with a master's degree in philosophy
from the University of St. Andrews, Colbert has created a global following for his Lobster character working in a range of media including prints, paintings, sculptures, furniture, fashion and digital art. His artistic research is supported by figures from the art world such as Charles Saatchi and Simon De Pury.
Categories
Tags