Following on from the news that Mattew Slotover (Frieze founder) and Gabriel Chipperfield (David's son) and Tom Gidley (Co-Founder Frieze Magazine 'left before the fair') are opening a hotel in Margate comes the news that Liminal Gallery are opening their permanent new home at 34 Fort Hill, Margate.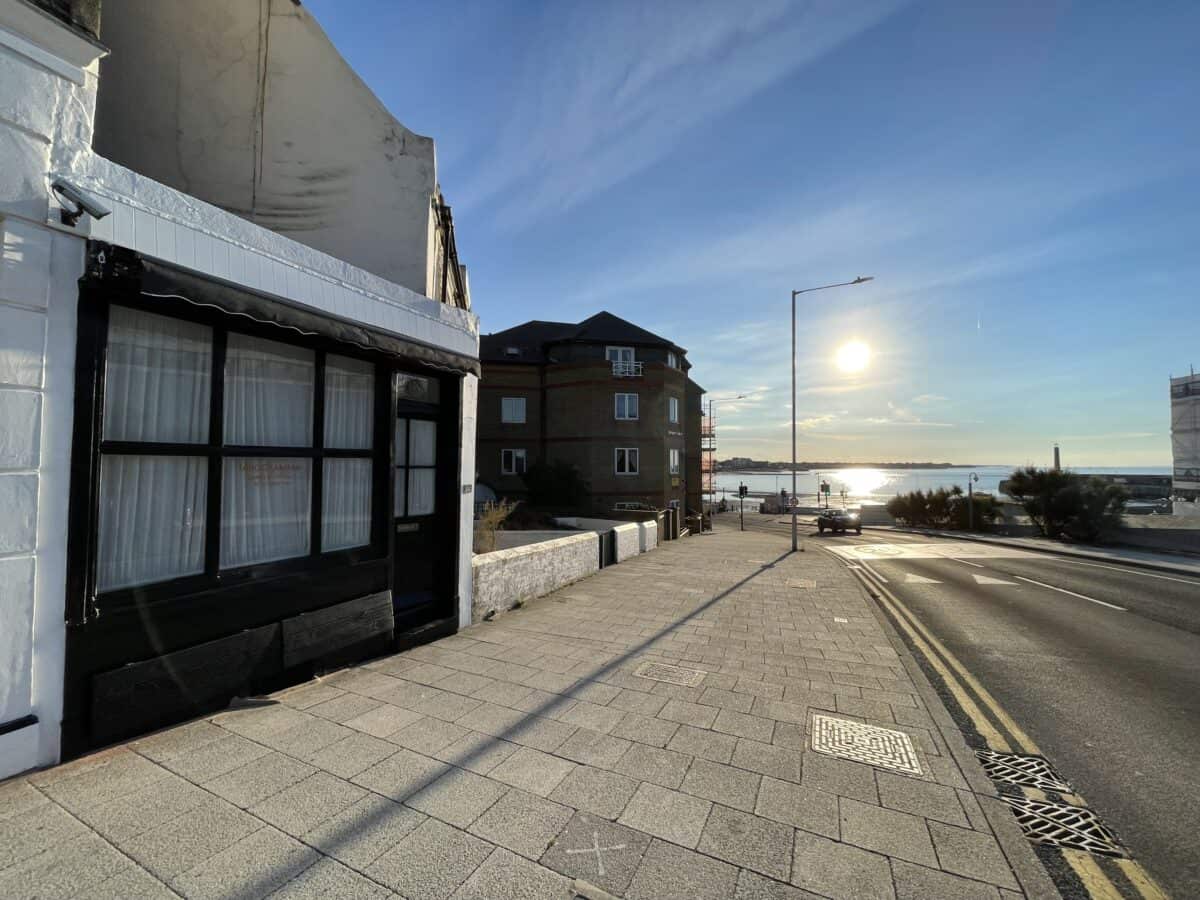 The creative inclusiveness of Margate is the perfect setting for Liminal to take root and to continue to supporting our artists, presenting a varied programme of solo and group exhibitions in this unique space.

Louise Fitzjohn, Founder & Director @liminal_gallery
The debut exhibition in the new Gallery will be with London-based, Scottish artist Damien Cifelli with 'Tarogramma'. Cifelli's work explores the fictional realm of Tarogramma; a civilisation which in parts is comfortingly familiar yet wildly bizarre in their peculiarities. The new body of paintings further Cifelli's study of Tarogramma, its citizens and their daily lives, culture, religions, rituals and traditions. The canvases feature tight, flat realism combined with a daringly bold palette while referencing historical paintings, sculptures and museum artefacts. A master of light and shadow, Cifelli toys with the physicality of the surface.
Tarogramma citizens are captured lounging as if in a Vice photoshoot; cool and aloof. Yet the precision of their recreation is akin to that of a scientist examining under a microscope. Every inch is considered and developed which only serves to remind us of the artist's intricate eye, which probes every minuscule morsel. The works take on life outside of the canvas as Cifelli creates physical memorabilia to accompany the paintings; sports scarfs, posters, items of clothing, masks and trophies. Cifelli approaches his work as a traveller, or archaeologist, piecing together recounts, relics and memorabilia to present an overall sense of the mythical world which could be an afterlife, an alien civilisation, a parallel world disrupted by the flutter of a butterfly's wing, a dream, or completely fictitious.
Damien Cifelli 'Tarogramma' 1st – 30th October 2022 Private View: 1st October 5pm-8pm Damien Cifelli
All are welcome to join us to celebrate the opening of the new Gallery space and Damien Cifelli's solo exhibition on Saturday 1st October 5-8pm, kindly sponsored by Old Dairy and Niche Cocktails.
Categories
Tags