MASSIMODECARLO has announced the opening of a new gallery space at 16 Clifford Street, in the heart of London's Mayfair, on 10th October 2022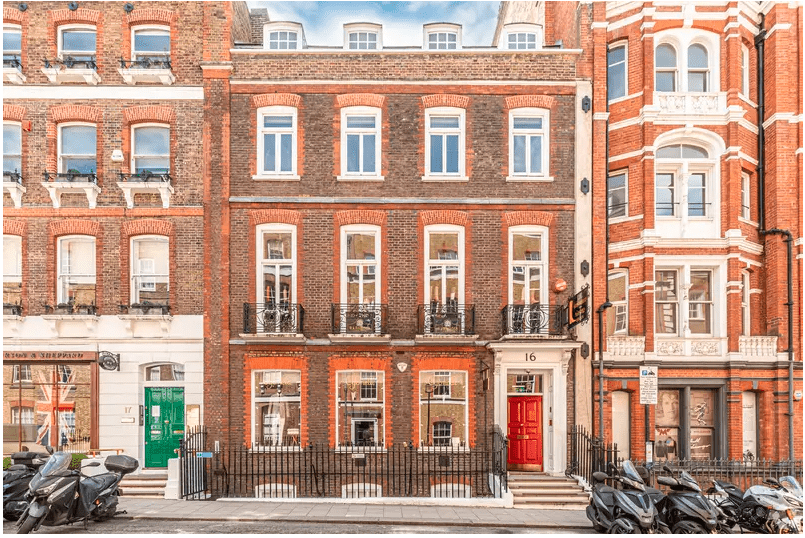 On the first floor of a Grade II Listed building built in 1723, the gallery's new exhibition space preserves many of the structure's original features and cornices. Designed in collaboration with London-based PiM.studio Architects, the gallery reflects MASSIMODECARLO'S appreciation of buildings with personality and architectural flair. Alongside continuing their work representing leading international names including Maurizio Cattelan and Rudolf Stingel, the London gallery will champion a new generation of sought-after artists including Jean-Marie Approiu, Ferrari Sheppard and Xiyao Wang.
Forward Programme 2022 – 2023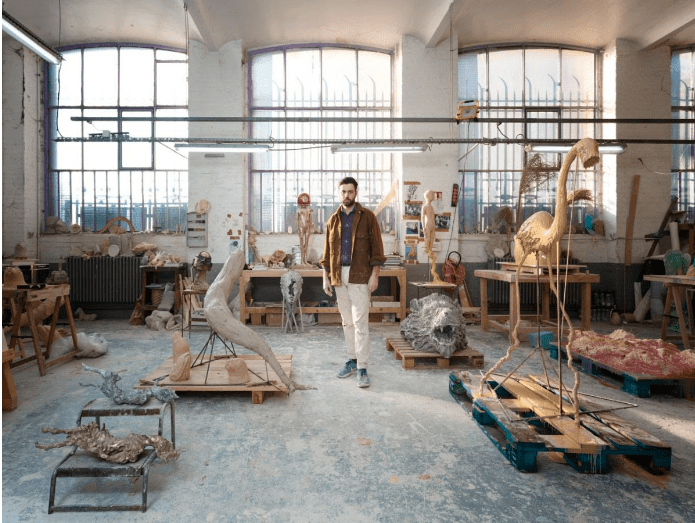 JEAN-MARIE APPRIOU 10th October – 12th November 2022
Jean-Marie Appriou (1986, Brest, France) lives and works in Paris. Best known for his surreal sculptures of horses that stood at the entrance to Central Park in New York for a year, his sculptures evoke archaic forms and are inspired by contemporary but also mythological and futuristic worlds. Appriou's works explore the design possibilities of materials such as aluminium, glass, bronze and clay through unconventional processes and combinations. The tool marks and fingerprints of his tactile process remain visible in the works that occupy his fantastical – sometimes disturbing – worlds. His new body of work takes inspiration from Victorian painter Sir John Everett Millais' Ophelia. Held in Tate Britain, the painting pictures the tragic-romantic figure Ophelia drowned in a stream, driven mad by the murder of her father by her lover Hamlet.
Appriou's work has been exhibited at the Fondation Louis Vuitton, Paris; the Palais de Tokyo, Paris; Lafayette Anticipations Fondation, Paris; the Vincent van Gogh Foundation; Château de Versailles, Versailles; the David Roberts Art Foundation, London; the Astrup Fearnley Museet, Oslo and at the Vienna Biennale among others. He was commissioned by Public Art Fund to present a group of sculptures at the Doris C. Freedman Plaza, Central Park, New York.
FERRARI SHEPPARD 17th November – 20th December 2022
Ferrari Sheppard (1983, Brooklyn, New York, US) combines abstraction and figuration to create mid to large-scale paintings celebrating humanity. The Los Angeles-based artist is influenced by memories, dreams and lived experience, evoking a sense of nostalgia, having lived in various countries in Africa. His abstracted figures are created with the history of Black people in the Americas and within the larger diaspora in mind. His paintings grant space for the individual to reflect on the familiar and present complexities of the fates of African and Indigenous peoples all over the world. Sheppard's approach to figuration brings forward a new visual language, with large acrylic and charcoal canvases conveying movement and emotion through his confident brushstrokes and distinctive use of colour. These figures are further developed through the addition of 24k gold leaf, which introduces an iconographical effect, catching light and accentuating presence.
XIYAO WANG 9th February – 11th March 2023
Xiyao Wang (1992, Chongqing, China) is a female artist living and working in Berlin. Renowned for her powerful, immersive paintings and distinctive use of colour and texture, she explores the toughness that comes with inner constrictions. Her work is highly informed by her personal awareness and sensitivity, combining various techniques and materials such as oil and acrylic painting, chalk, graphite and oil sticks. She seeks balance between the canvas and the body in physical displacement. Expressive multicoloured lines evoke the broadness of landscapes, movements and thoughts composing lyrical, arrangements that grace the canvas in harmonious, energetic movements, layered onto compact pastel-coloured backgrounds. Connected to both traditions of Asian and Western masters such as Cy Twombly or Willem de Kooning, she instinctively combines influences from Taoism and dance with martial arts. Brimming with energy, her large-scale works capture movement on canvas.
massimodecarlo.com
Categories
Tags