Artsy and Gagosian have launched Artsy Spotlight Auction: Stanley Whitney, in support of the Art for Justice Fund and Planned Parenthood of Greater New York.
The Freedom We Fight For is a reflection of what's going on politically in our country and is designed to make an impact for Art for Justice and Planned Parenthood,

These organizations are fighting for such critical issues that deserve everyone's attention and I'm grateful to have the opportunity to support them through this auction with Artsy and Gagosian.

said Stanley Whitney.
The single-lot benefit auction, held exclusively on Artsy, will be devoted to a new work by acclaimed artist Stanley Whitney titled, The Freedom We Fight For (2022), estimated at $700,000-$900,000.
The auction will take place from September 27th through October 7th – all proceeds from the sale will go to support the urgent fights for decarceration and justice reform and reproductive rights in the United States, respectively by the Art for Justice Fund and Planned Parenthood of Greater New York.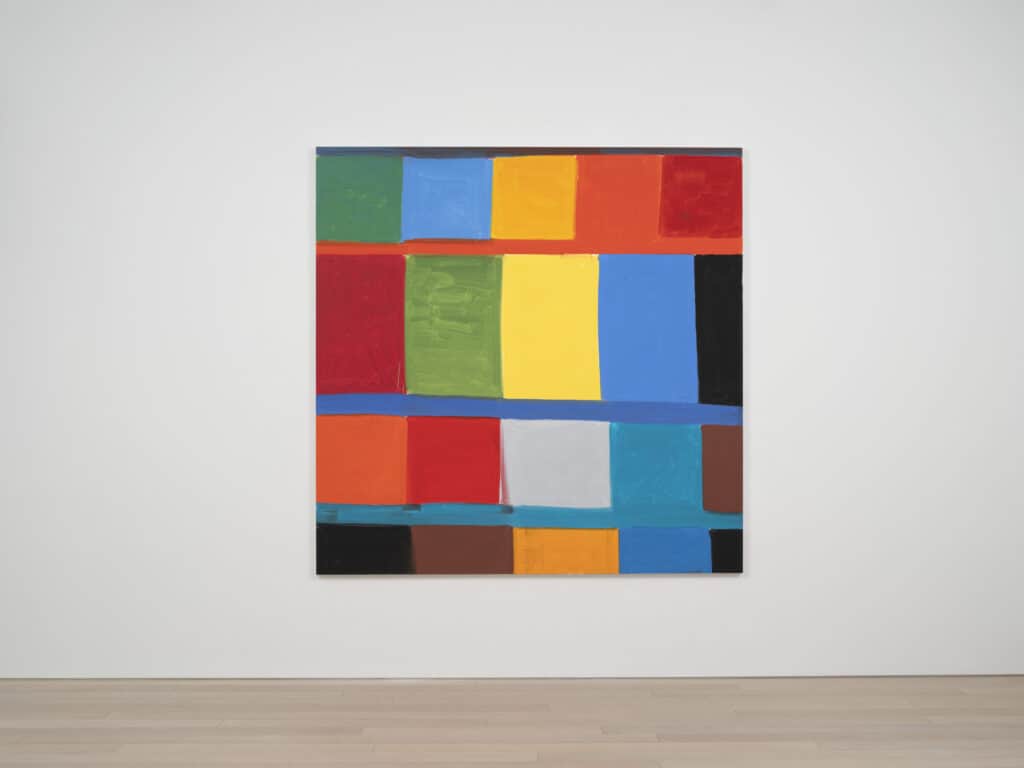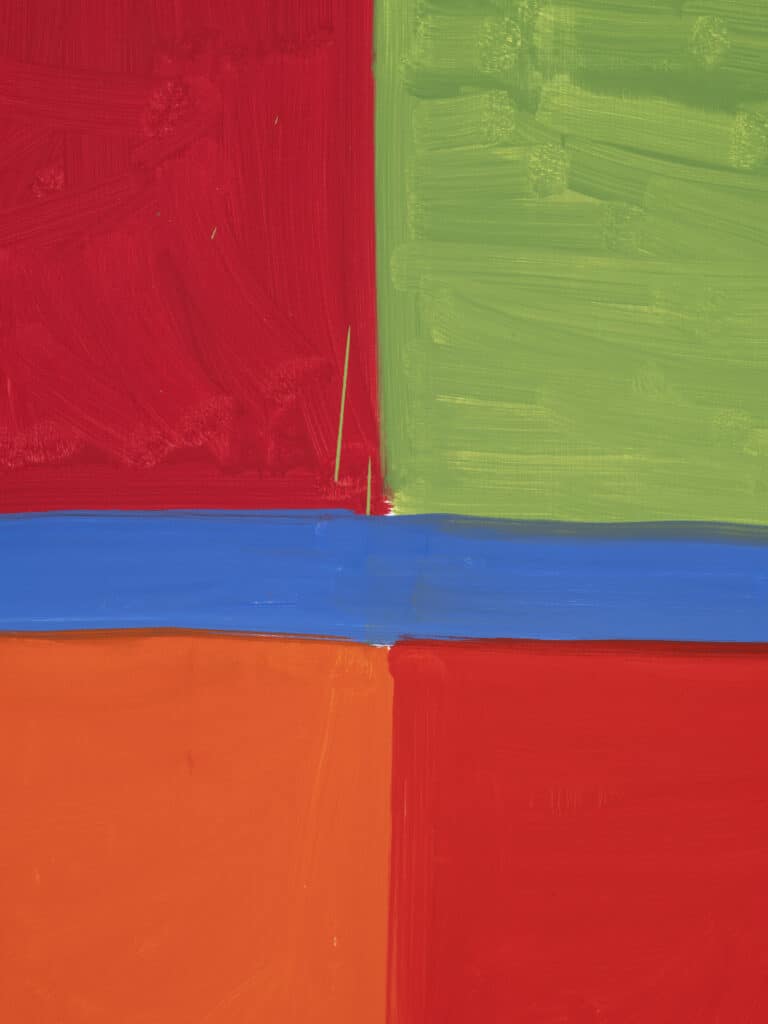 Every person deserves the power to control their own body and future, free of state-sanctioned oppression and prosecution. We are at a crisis point in our country where abortion bans are trapping
women and birthing people in the criminal justice system. Art for Justice is an incredible organization
fighting for criminal justice reform on behalf of the same communities that turn to Planned Parenthood of Greater New York for compassionate health care – and abortion is health care. We are honored to be a beneficiary partner with Art for Justice, and grateful to Stanley Whitney for creating this masterpiece and aligning it with our shared values and vision for a more inclusive and equitable future.

Keith Corso, Chief Development Officer of Planned Parenthood Greater New York.
The Freedom We Fight For is an eighty-inch-square oil-on-linen abstract painting that underscores Stanley Whitney's intuitive facility as a colorist. Pieced together from rectilinear fields of red, yellow, green, blue, orange, brown, black, and gray divided by horizontal bands of red, blue, and teal, its "stacked" composition, translucent layers of paint, and energetic brushwork effectively deconstruct the modernist grid.
Whitney draws inspiration from Greek and Mediterranean ceramics and the juxtaposition of ancient and modern Roman architecture. As the strident title of the painting on view suggests, Whitney's practice is also informed by other, more political ideas. The Freedom We Fight For follows an earlier series titled No to Prison Life that was prompted by his reading of Blood in the Water, Heather Ann Thompson's account of the 1971 Attica Prison uprising.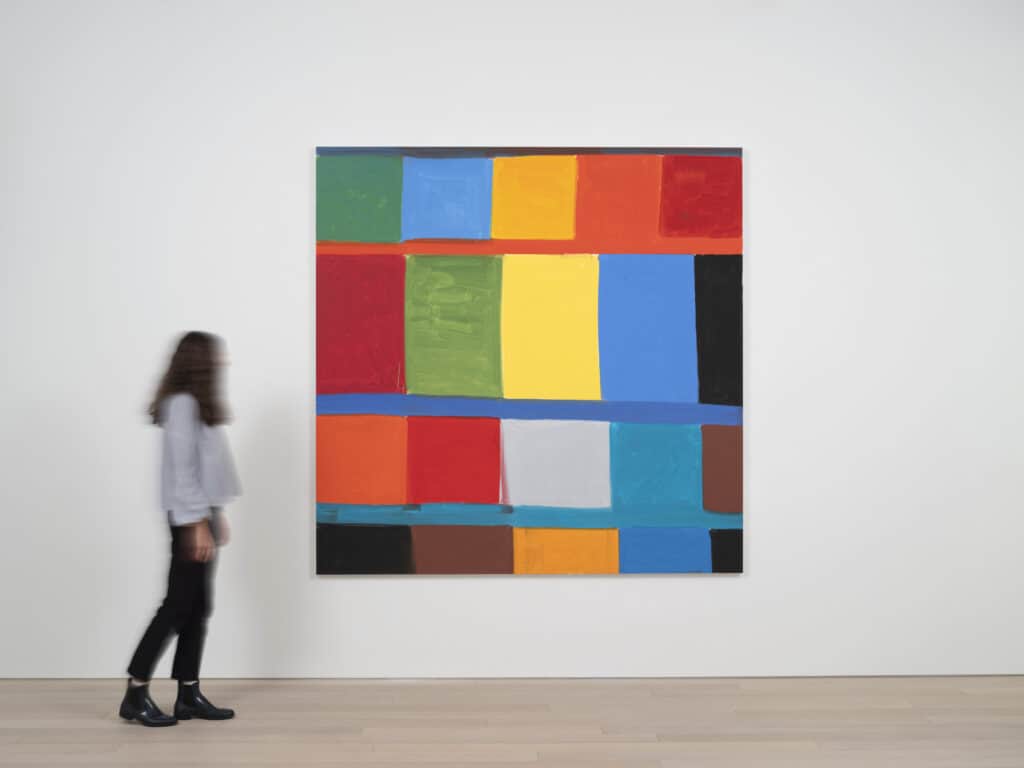 For Stanley Whitney to allocate proceeds from the sale of The Freedom We Fight For to Art for Justice
and Planned Parenthood is incredible. It's an inspired act of generosity and hopefulness that allows art
to become a tool for ending mass incarceration and safeguarding reproductive justice.

It enables us to better understand how these two issues are linked. People of color and poor people are already disproportionately represented in our criminal legal system, and they are the ones who suffer the most from these regressive abortion policies. Similarly, Planned Parenthood plays an irreplaceable role and is sometimes the singular source of access to reproductive care in the lives of many.


Helena Huang, Project Director of Art for Justice Fund.
The Freedom We Fight For, will be displayed at Gagosian's Park & 75 location in New York City from September 27th – October 7th, 2022. artsy.net/spotlight-stanley-whitney
About the artist
Stanley Whitney was born in 1946 in Philadelphia. He lives and works in New York and Parma, Italy, and is professor emeritus of painting and drawing at the Tyler School of Art and Architecture, Temple University, Philadelphia.
Collections include the Metropolitan Museum of Art, New York; Studio Museum in Harlem, New York; Whitney Museum of American Art, New York; Philadelphia Museum of Art; High Museum of Art, Atlanta; and National Gallery of Canada, Ottawa. Select solo exhibitions include 'Stanley Whitney: The Italian Paintings' at Palazzo Tiepolo Passi, Venice, Italy (2022), 'Focus – Stanley Whitney' at the Modern Art Museum, Fort Worth, TX, USA (2017) and 'Dance the Orange' at the Studio Museum in Harlem, New York, NY, USA (2015). Whitney has also been included in many prominent group shows, such as 'Inherent Structure', Wexner Center for the Arts, Columbus, OH, USA (2018); Documenta 14 in Athens, Greece and Kassel, Germany (2017); 'Nero su Bianco' at the American Academy in Rome, Italy (2015); 'Outside the Lines: Black in the Abstract', Contemporary Art Museum of Houston, TX, USA (2014). Following the 2020 exhibition of his work at Gagosian Rome, Whitney will have a solo show with the gallery in Gstaad later this year and in London in 2023. A major retrospective surveying his career will be organized in 2024 by the future Buffalo AKG Art Museum, New York (formerly the Albright-Knox Art Gallery) under the leadership of Chief Curator, Cathleen Chaffee.
About
The Art for Justice (A4J) Fund aligns artists, advocates, and allied donors to transform the criminal legal system and create empathy, envisioning a future of what shared safety looks like for all. Through the work of grantees, the Fund seeks to end mass incarceration and shift the narrative around criminal justice reform through art. A project of the Ford Foundation and Rockefeller Philanthropy Advisors, Art for Justice is a time-limited fund that concentrates on three major policy areas: bail reform to reduce the
number of people needlessly detained in jail; sentencing reform to eliminate the excessive and disproportionate punishment of young people and people of color; and the creation of meaningful
reentry opportunities for formerly incarcerated individuals to support themselves and their families.
Now in its sixth year, A4J seeks to leave behind a lasting legacy, embodying a model wherein art becomes the very means by which justice is secured. By leveraging partnerships and impact, A4J elevates the power of art to end mass incarceration, inspiring future reform efforts while building a foundation for lasting change.
Planned Parenthood of Greater New York (PPGNY) is a leading provider, educator, and advocate of sexual and reproductive health care in New York State. PPGNY offers a wide range of sexual and reproductive health services at its 23 health centers across 65% of New York State. PPGNY is a trusted source of medically accurate, evidence-based information that allows people to make informed decisions about their health and future. As a voice for reproductive freedom, PPGNY supports legislation and policies that ensure all New Yorkers have access to the full range of reproductive health services and education.
Categories
Tags