Hallyu! The Korean Wave at the V&A Review- Surprisingly, given the huge surge in global popularity of Korean pop culture, the V&A is the first UK museum to stage a major exhibition featuring Korean art, tech, music, film, TV and fashion. 
Last November, the New York Times described South Korea as "a Cultural Juggernaut", and the V&A have recognised how central it is to the zeitgeist with a new immersive exhibition: 'Hallyu! The Korean Wave'.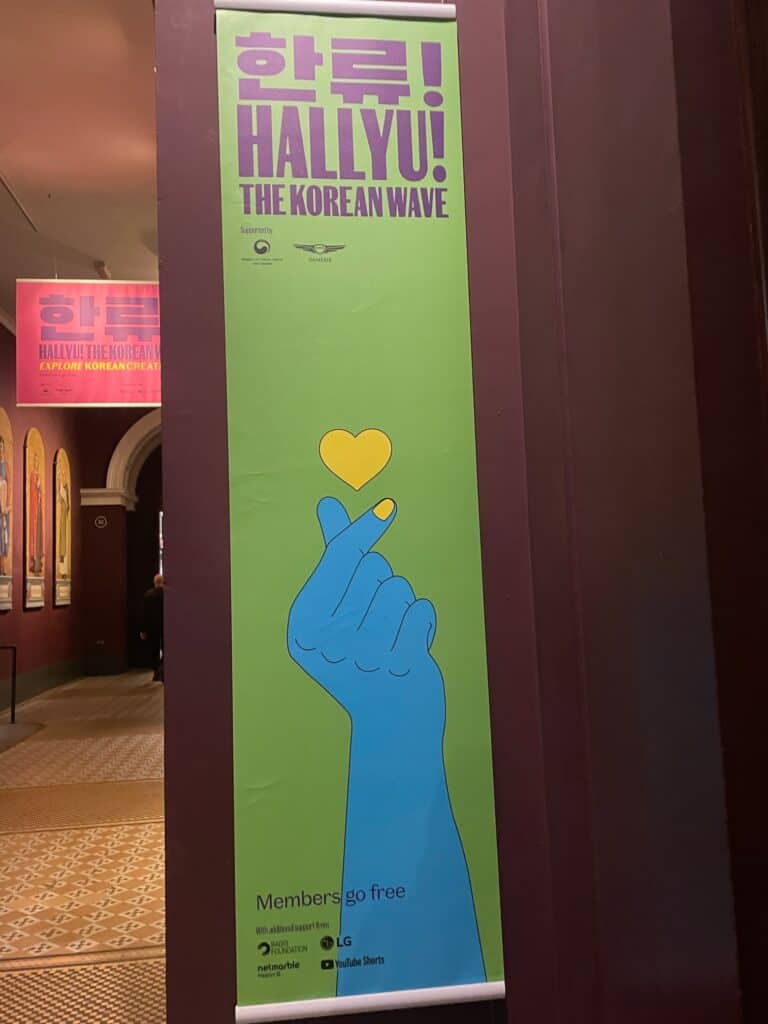 In 2020 'Parasite', directed by South Korean filmmaker Bong Joon-ho, became the first Korean movie to win a Best Film Oscar, and 'Squid Games' was the most-watched Netflix show of all time in 2021. In 2022 K-Pop continues to dominate the global charts, and Korean contemporary art has its moment with Frieze appointing a South Korean director – Patrick Lee – to head up its first Korean Frieze art fair.
My first encounter with K-Pop was a decade ago, via Seoul-based rapper Psy's viral hit 'Gangnam Style', which dominated playlists worldwide (and small children's birthday parties!) becoming the first video on YouTube to have more than a billion views. So it seems fitting that the entrance to the V&A exhibition is dedicated to 'Gangnam Style', with the rapper shown on multiple screens, and his costume mounted in a display case like a kind of Korean Elvis.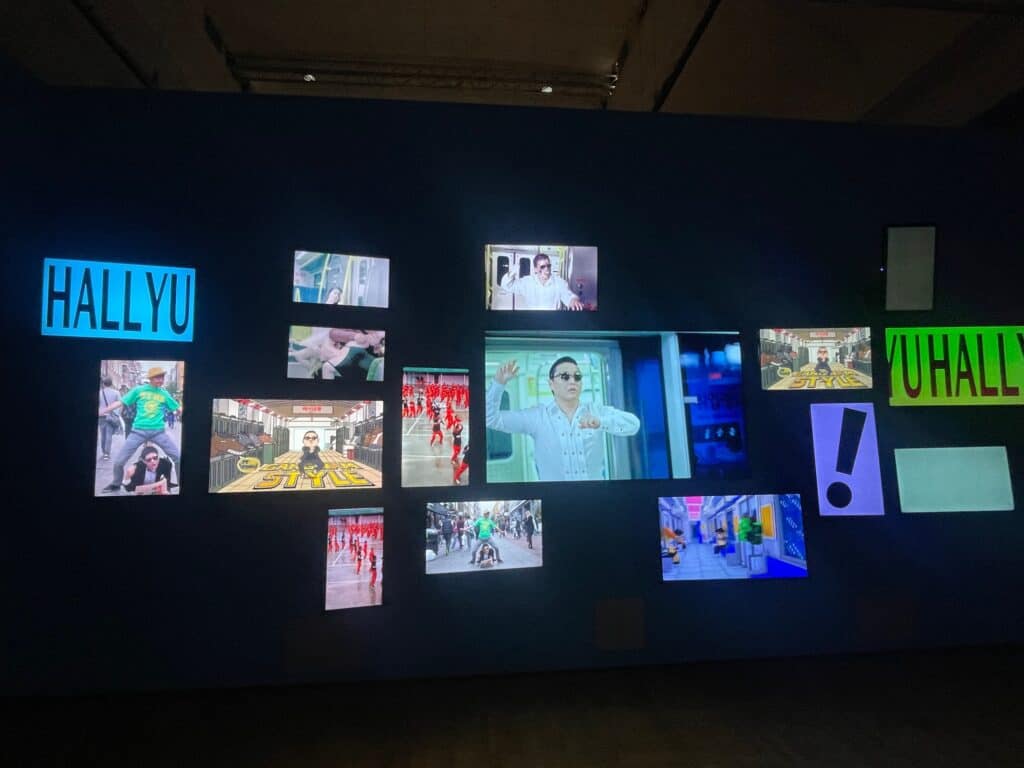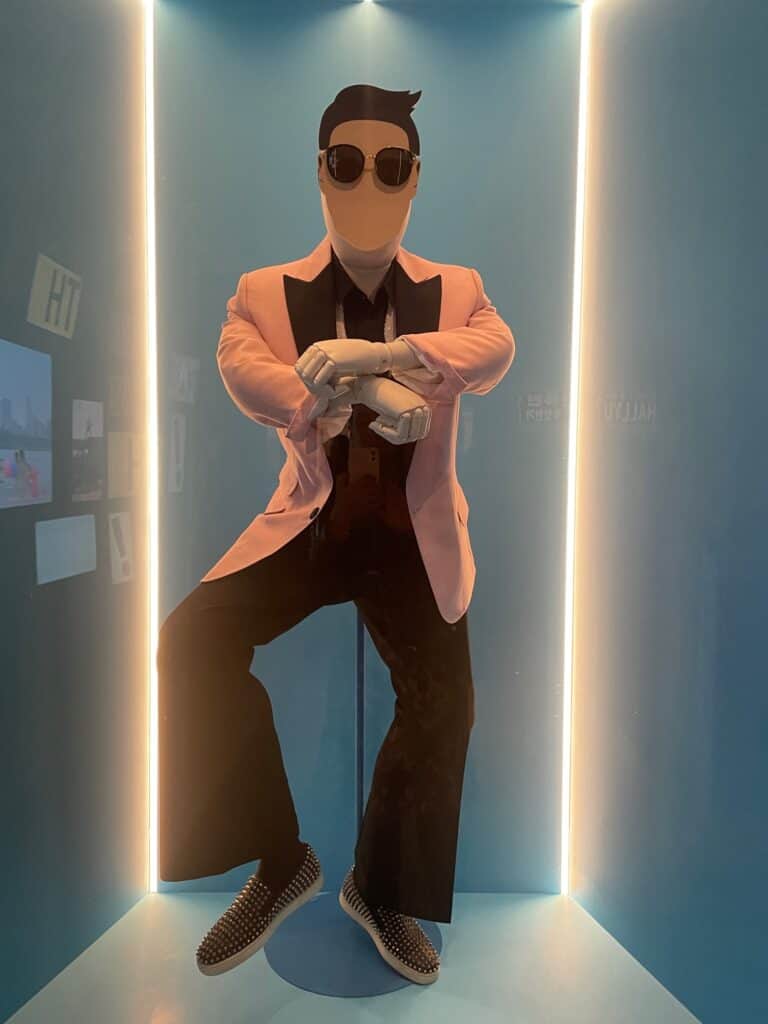 Gangnam is a wealthy district of Seoul, and a potted history of Korean culture at the start of the exhibition, explains its rise from rural suburb to glamourous high-rise metropolis.  An installation of retro TV sets, created by the late Korean-American video artist Nam June Paik titled 'Mirage Stage' (1986) dominates the 2nd main room of the exhibition and sets the stage for an exploration of Korea's prolific film and TV industry. This continues in the next room with costumes from 'Squid Games', the bathroom set from 'Parasite', and a booth where you can view a violent clip of Park Chan-Wook's 2003 Cannes Film Festival Grand Prix winning Neo-noir 'Old Boy', and see the wig worn by actor Choi Min-sik.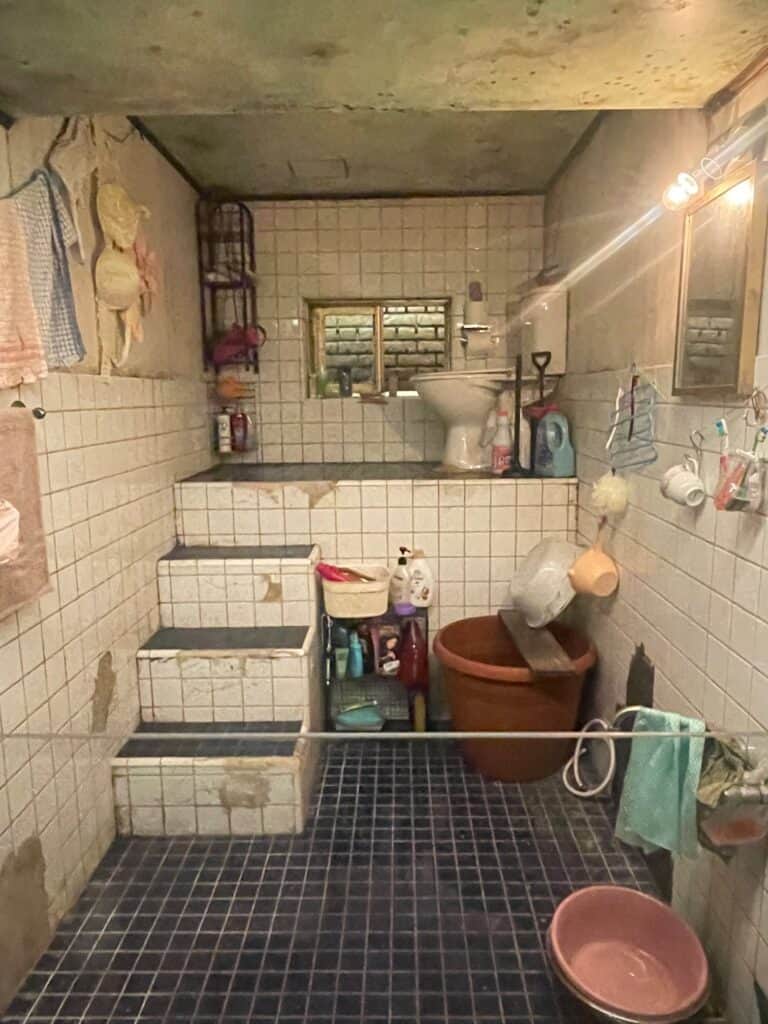 The exhibition demonstrates how K-Style was born from a heady mix of tradition with youthful exuberance, epitomised by K-Pop band BTS, the biggest-selling band in the world.  Since Psy exploded onto the scene 10 years ago, K-Culture has been exported around the world, and its playful mix of high and low culture has sprinkled fairy dust over multiple genres.  The V&A exhibition is curated in colours as a sensorial experience with sound, visuals, and interactive elements such as a dancing booth where visitors can learn choreography from a K-Pop music video.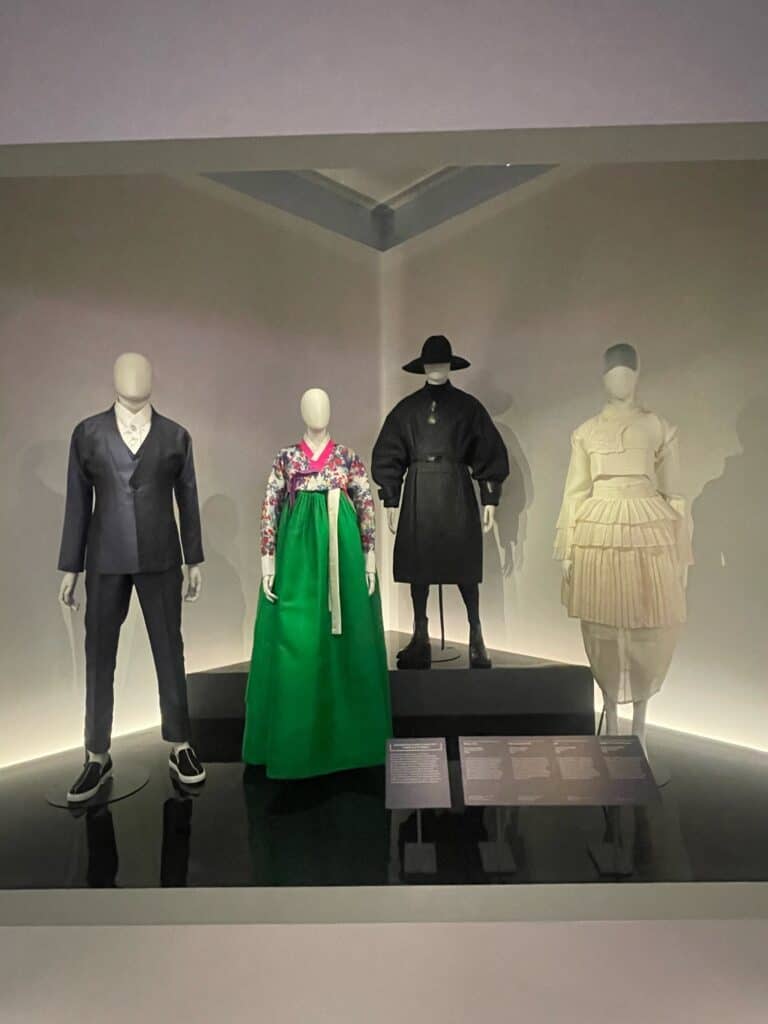 Korean fashion is central to the exhibition, culminating in a room filled with exquisite contemporary designs merging historical references with futurism, such as Miss Sohee's striking Peony dress, and clothes that bring up to date the traditional hanbok style of Old Korea – broad skirts for women and silk robes for men – which dominated the dress code in Korea from 1910 to 1945.  On display is a black and white suit worn by K-Pop star RM, and a deconstructed underwear dress designed by Suh Younghee.
A dizzying mix of kitsch and tradition flows through the exhibition, epitomised by Gwon Osang's eye-catching sculpture of K-pop idol G-Dragon, depicted as a Korean matador piercing a fallen demon with a lance. For lovers of all things Korean, this exhibition is a must. 
Hallyu! The Korean Wave is at the V&A from Saturday, 24 September: 
https://www.vam.ac.uk/exhibitions/hallyu-the-korean-wave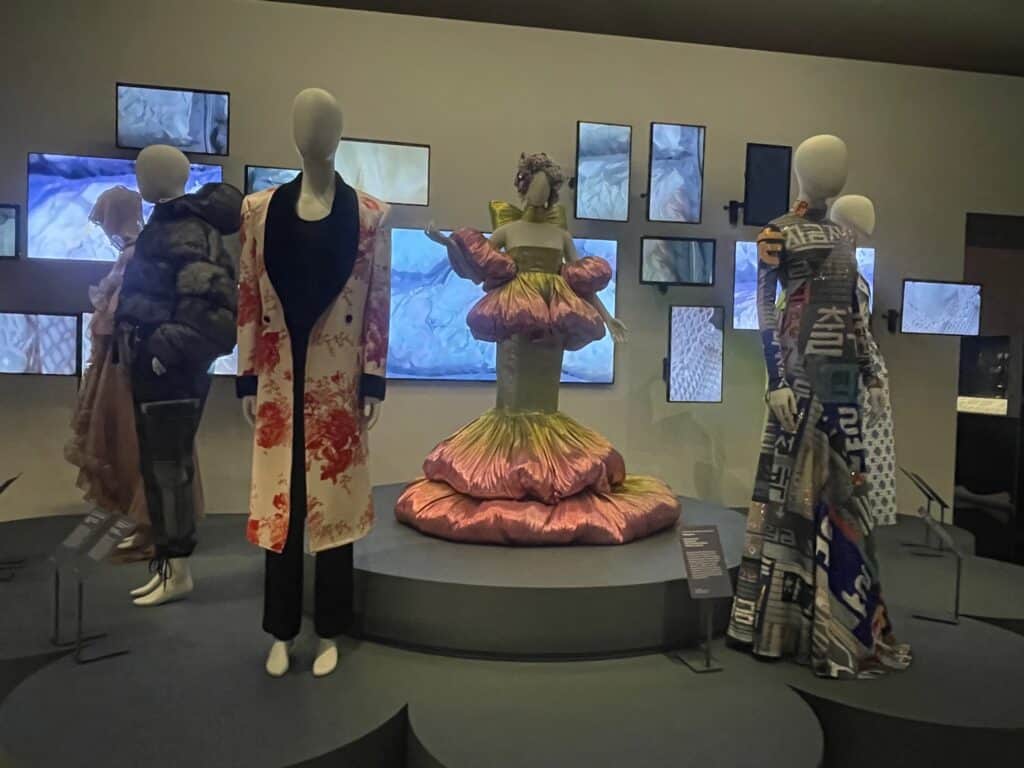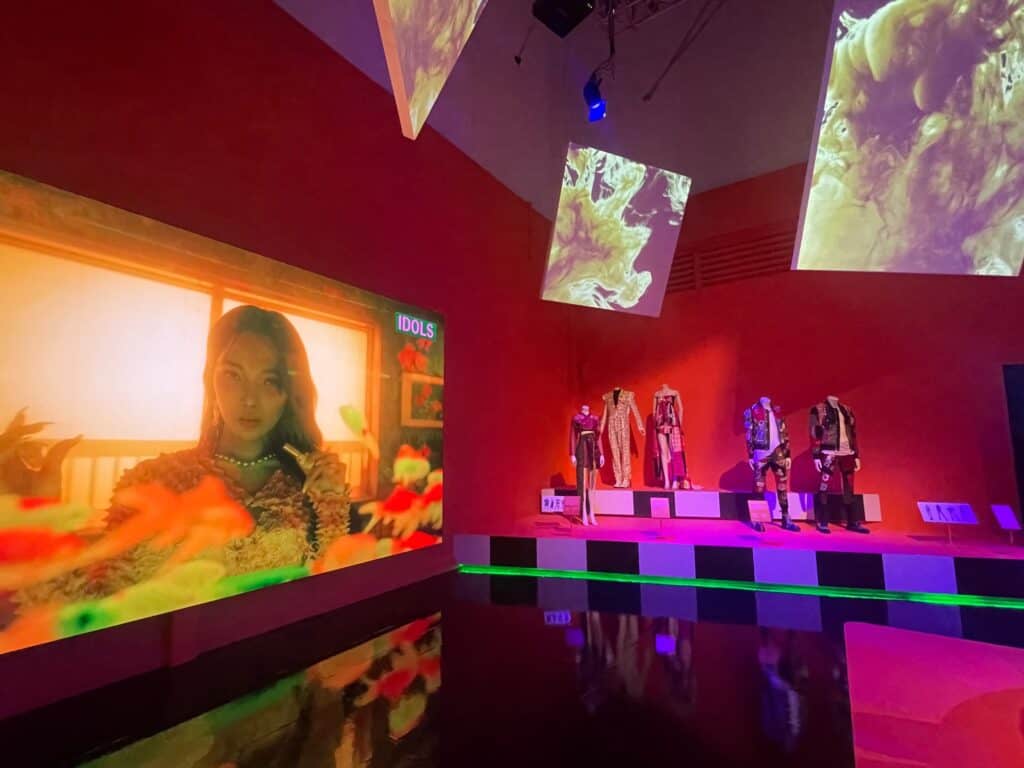 Categories
Tags