Atelier100 is an entirely new concept, driven by a collective of creatives, makers, manufacturers and design industry experts. Established to bring the focus back towards the merits of local design and local production, Atelier100 gives agency to ideas that might otherwise have remained in limbo.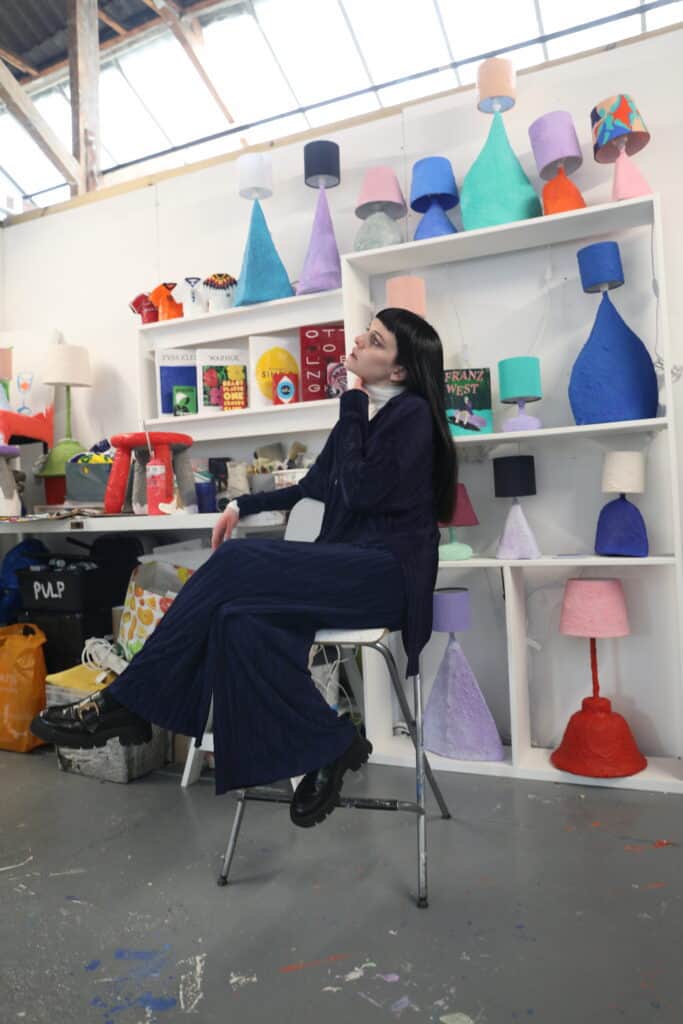 The initiative combines masterclasses in business know-how, 1-2-1 mentoring sessions and the opportunity for successful applicants to bring their original concepts to life. Every product made will be available to buy at the Atelier100 store. The multifunctional space will also act as the hub for the Atelier100 creative community – a place where they can get the support they need to nurture and develop independent brands of their own.
At the root of Atelier100, there is a strong commitment towards recognising the holistic benefits of building local networks, where creatives and makers can unite, connect and work together to make sustainable, commercial products. This unique initiative has been established by H&M and Ingka Group (the largest IKEA franchisee) to help inspire people to bring their innovative ideas to life.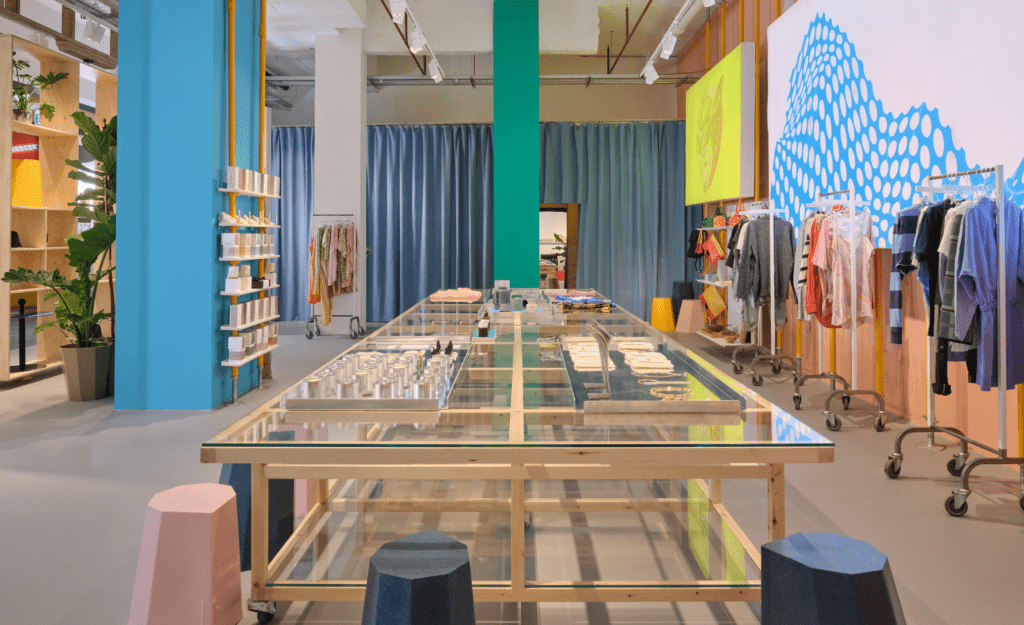 We managed to sit down with three of the creatives that have taken part in the unique initiative and ask them a few questions about the programme and the products they have created that you will be able to buy in-store from November 1st at Atelier100.
Here we have multidisciplinary artist Emmely Elgersma @emmely
Tell us a bit about your practice/ studio
I am a multi disciplinary artist predominantly using papier-mache to sculpt with. I work part time in the local community as a football coach and this feeds into my practice. The past couple of years I have got into functional design and have been exploring how you can live with sculpture in your home. My studio is in Stoke Newington and is an explosion of all these crossovers and ideas, I see it as my surreal kitchen where I concoct wonky sculptures and wobbly objects. 
How has it been working with Atelier100? What have you found useful about the mentorship programme?
For me it is the perfect programme to enter after graduating from my MAFA 5 years ago. I feel like my practice has a direction now and I just needed advice in certain aspects such as marketing and financing which we are exposed to through one on one clinics with professionals that Atelier 100 have sourced. I have also found the talks we have with other creatives inspiring as this is something I wouldn't normally have access to, Paynter came in and did a talk on how they grew their jacket company and we also recently had a field trip to Cake Industries workshop. We have also been generously funded to create the products which is a game changer as before I would have to self fund materials then hope they would sell later on, this meant I would constantly be stressed about breaking even which I don't have to worry about so much with what I will be creating for Atelier
If there was one take away or lesson from the process of working with Atelier100 you had to highlight, what would it be?
I have found the sense of community that has been created by Atelier 100 a fun space to explore and share ideas. I think it is so easy to get lost in your own bubble when working on new ideas so I have really enjoyed hanging out with artists who 3D print or sculpt with things like exhaust pipes and rocks!
Can you give us any insight into the product that may come out of this process?
I am creating 50 lamps which is a development on the 28 I made at the start of the year as part of my first solo show '28 Lamps'. For Atelier100 I have taken time to think about what works and what people want in their homes and will be creating these 50 with that in mind. The lamp forms are made from discarded tennis ball cans collected from tennis clubs around London and they will be coded so once you buy a lamp you can track down exactly which club it came from. I love the idea of objects having a journey and with these, you have a story to tell rather than it being a forgotten about thing in your home that sheds light. 
Do you prefer selling what you produce in a physical or digital space?
I find when people physically interact with my work they feel the textile quality of it which is something that is lost in a photo put online. Obviously, it is easier to reach a wider market online so I am torn by that question.
What plans have you got for the rest of 2022?
I am doing a football shirt parade for this year's World Cup – this involves strapping 11 6ft papier-mache shirts onto cars and driving them around Wembley. I will also have a few functional design pieces in a group show 'Unfamiliar Forms' as part of London design week! 
Atelier100 space address: Atelier100, Livat Hammersmith, King St, London W6 9HW
Opening times: 10am-7pm (Monday-Saturday), 11am-5pm (Sunday)  For more information about the products currently available in-store, visit: atelier100.com/products
Categories
Tags