Born in 1961, sculptor Grenville Davey is known for his poetic three-dimensional works, often reminiscent of industrial and quotidian objects and always full of beauty and intrigue. He found quick success in his youth, with a debut solo show at Lisson Gallery shortly after graduating Goldsmiths in 1985.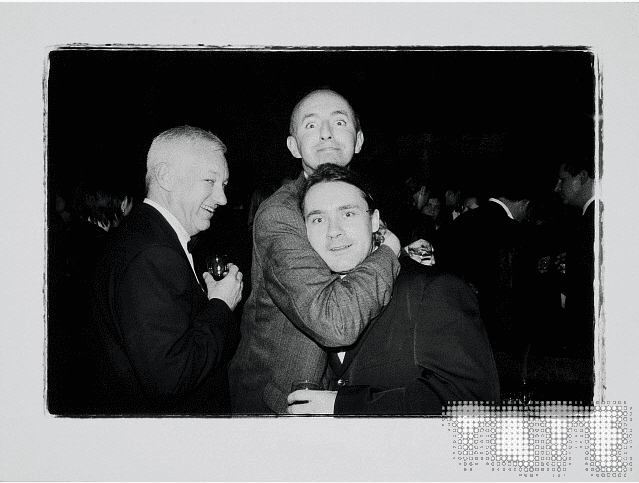 Announcing the launch of the Grenville Davey Arts Award
All proceeds of the above limited-edition poster will go towards The Grenville Davey Arts Award to nurture people in the creative industries. Order now from sarah@closeltd.com RRP £100 plus p&p. The image of Michael Craig Martin, Damien Hirst and Grenville Davey, captures the essence of the Frieze generation. Grenville won the Turner Prize in 1992. With grateful thanks to Tate for the use of this image.
Without Grenville Davey there would have been no YBAs. Grenville was the first artist to truly
inspire my generation … his cool surreal circles directly led to me making my spot paintings."

Damien Hirst
He worked consistently with geometric forms, often gently subverted to produce something at once familiar and yet elusive. Grenville Davey was reluctant to be a 'celebrity artist' – he stayed out of the spotlight, avoided the tabloids and let his work speak for itself. Just after winning the Turner Prize, he traded out his Brixton studio for a farm in Essex, commenting retrospectively, "things got really noisy – I just had to get away. There was interest in the press, people recognised me in the street, in the pub. It was good to get away".
From the mid 1990s, he began working on many public commissions and collaborative projects including developing public seating at Newcastle Drawdock and site-specific sculptures for the offices of the Dr Martens shoe factory in Northamptonshire. This continued with his collaborations on civic redesigns in Manchester city centre, Barnsley, Stockton and Middlesbrough and a permanent public artwork for the Olympic Park in east London.
"My work has a strong relationship with things you might see in the world. It is a celebration of those daily, and sometimes mundane, objects. I don't expect anyone to go out and see the world differently after seeing my work."

Grenville Davey
He was an artist of considerable intelligence and complexity. His sculptures were developed through a highly theoretical framework influenced by mathematical research. In 2010 he undertook a residency at the Centre for Research in String Theory at Queen Mary, University of London. He then continued the project as an artist-in-residence at the Isaac Newton Institute for Mathematical Sciences, Cambridge.

His timeless sculptures are held in numerous private collections around the world, as well as many public commissions. Davey was a professor at the University of the Arts London. He leaves a considerable legacy behind, both in the form of his artwork and the knowledge, support and wisdom he offered the many students he taught. He is survived by his son, Sennen Davey, his ex-wife, lifelong friend and mother of his son, sculptor Victoria Burton, his friend Kathy
Hartley, a stepson, Charles, and three brothers, Graham, Chris and Adrian.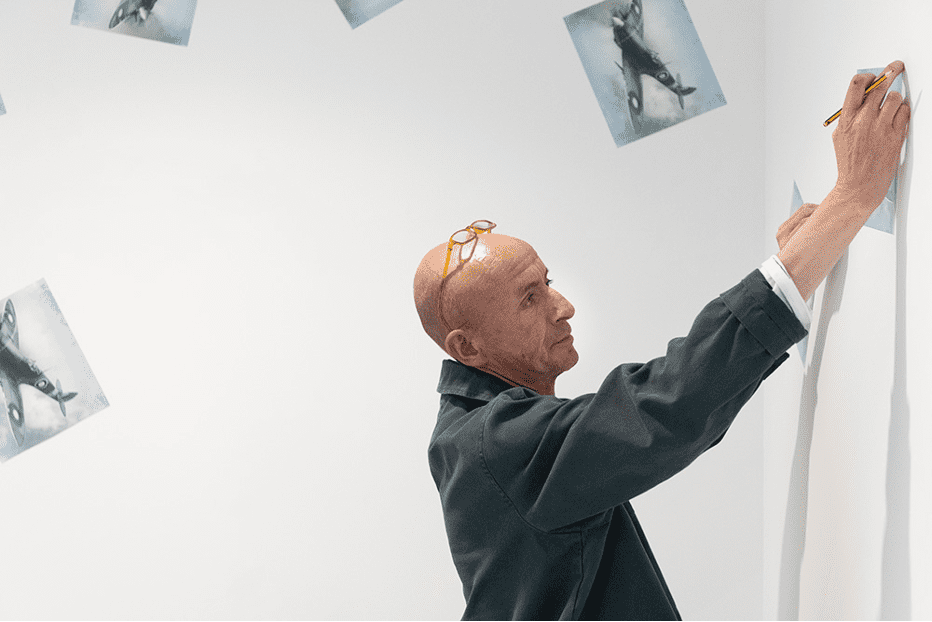 A memorial will take place at Tate Modern in September 2022, hosted by Freeny Yianni owner of his gallery Close Ltd. RSVP freeny@closeltd.com
About Close Ltd
Close Ltd is a rural contemporary art space set in the grounds of Close House, Hatch Beauchamp, South Somerset. Programmed exhibitions as well as our ever-growing permanent collection are available to view. Close Ltd Curates, (CLC) presents exhibitions off campus. We collaborate with organisations and institutions to create outstanding projects that matter. Founded by curator and art advisor Freeny Yianni RSA who is well known for her unique approach to the arts for over 30 years. Offering a voice to creative practice. She is also Chair of SAW (Somerset Art Works) a National Portfolio Organisation that serves to develop artists opportunities and inspire communities through their outstanding art engagement. www.closeltd.com
Categories
Tags