Urban Zen, a lifestyle luxury brand and philosophy of living by fashion icon Donna Karan has opened Italian artist & designer Emanuel Gargano's worldwide debut exhibition Scartime.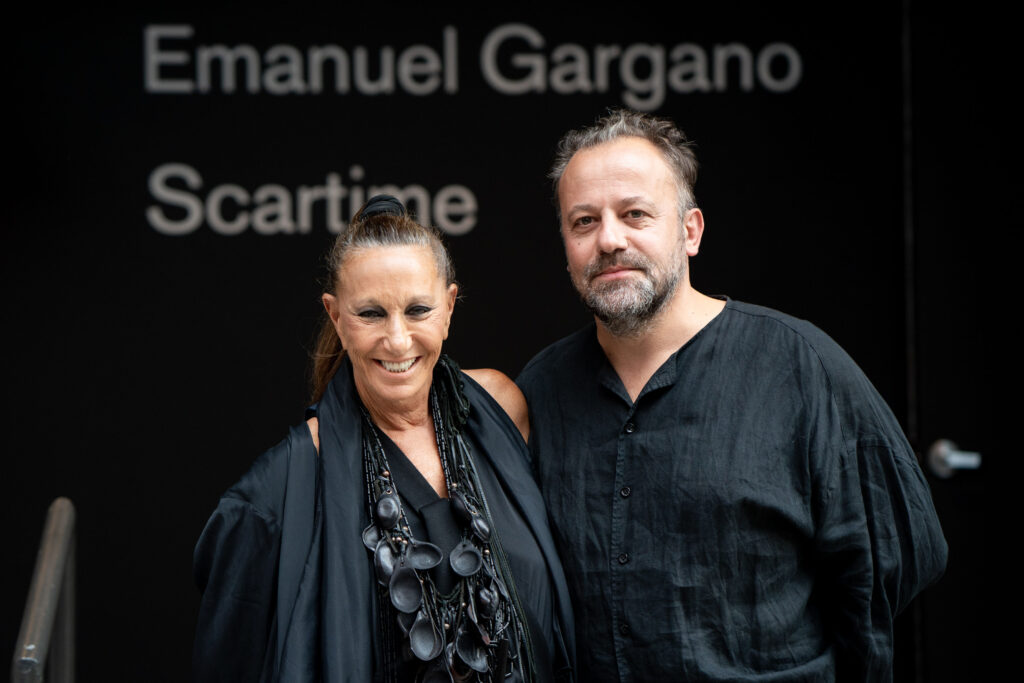 From architecture to industrial design, contemporary art, and the study of light, Emanuel's work
reveals a deep fascination with the natural matter and recycled materials that he uses and shapes,
uncovering their inner soul.

A deep love for Mother Nature is embodied in his furniture, capturing proportions of art and elegance that touch your heart.

said Donna Karan, Founder of Urban Zen.
Featuring 28 works, Scartime showcases the artist's full Sandpapers series as well as a selection of objects including his critically acclaimed lighting design and marble vessels, installed at Stephan Weiss' studio. Hailing from Assisi, a small town in Italy, the exhibition marks the artist's New York City debut.
The large-scale paintings are created in tandem with the artists' renowned design work. Wood, stone and leather dust develop layers and striations on industrial rolls of sandpaper during the fabrication of Gargano's designs: the resulting layers of pulverized and pressed material dust create deep pigmentation and an abstracted sensation of movement. The title of the exhibition, "Scartime," which is derived from the Italian word, "scarto," meaning "scar" or "a residue of craftswork," evokes Gargano's perception of Chaos, the causal effect of time on matter; Vision, the ability to recognize the hidden beauty in every event; and Will, the work of unveiling and sharpening the beauty. Gargano's technique, "dust on paper" represents a scar made by time and chance on every matter, body, and soul, and is what ultimately defines the entire exhibition.
Art is violence and the artist is a reckless slave of Demons.

My artwork is as minimal as possible. After years of experimentation, I dared to subtract the biggest piece: myself. In every artwork I let time work in my place. Instead, I merely serve as the fuse that sets it off, giving the work a chance to imprint and scar itself. Scartime is the first out of twelve projects called Dodecaphony, which have time as their central focus. If time has produced art, what loss is in our souls at the very same time? What marks has time has made on us while it was marking the sandpaper in the artworks? My art is imperfect, for us a species also subjected to the whims of time: imperfect art for imperfect beings.

says Emanuel Gargano.
Emanuel Gargano, Scartime, – 24th September 2022, Urban Zen, 705 Greenwich St, New York, NY 10014 urbanzen.com
Urban Zen is a design vision and philosophy of living created by Donna Karan defining the space
where creativity, culture, and collaborative design converge with community, wellness, and social
impact. As the name implies, it is an experience of life's dualities, creating a pathway for the human
and creative spirit to thrive and manifest positive change. The perennial trailblazer, forward-thinking
Karan created Urban Zen in 2007, long before terms like "wellness," "integrated healthcare/care,"
and "conscious consumerism" became omnipresent in the current lexicon. As technology and industry
have shifted, Urban Zen's purpose as an epicenter of calm in the chaos of modern life has further
strengthened, and its efforts to champion awareness, activism, and compassion resonate now more
than ever. Our shared humanity is the common thread uniting each of the brand's extensions, which
include: the Urban Zen Collection and artisanal collaborations, Urban Zen stores (New York City, Sag
Harbor, Los Angeles), Urban Zen Center, Urban Zen Integrative Therapy (UZIT), and the Urban Zen
Foundation.
About the artist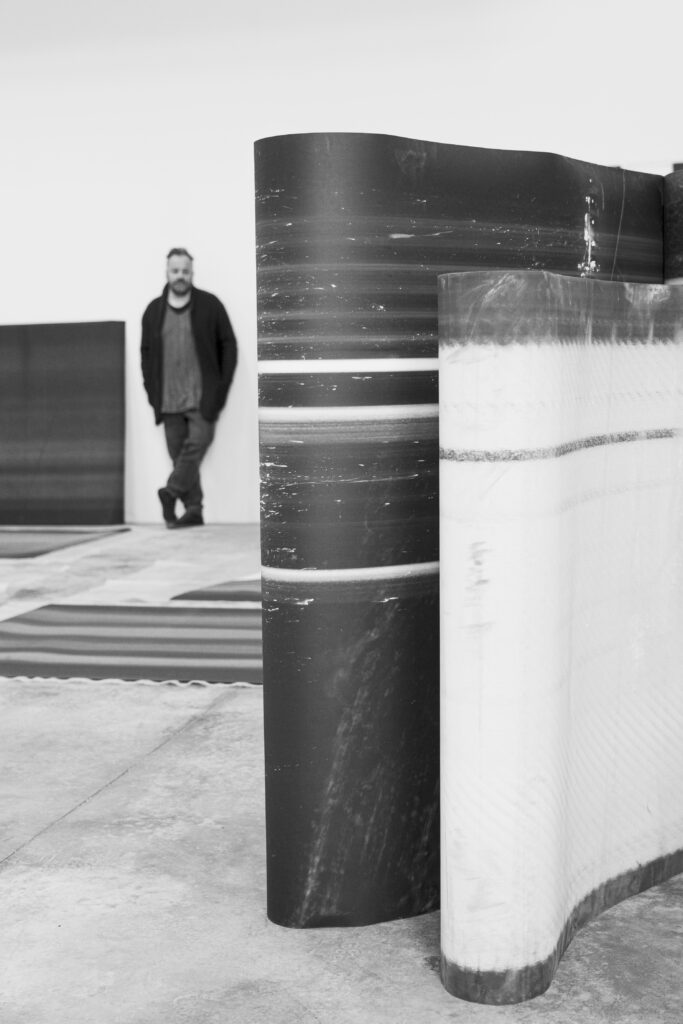 Italian artist and designer Emanuel Gargano was born in Assisi, Umbria. This area profoundly shaped
his creative and emotional sensibilities, and he continues to live and work there while traveling the
globe. After graduating from the ISIA (Superior Institute of Arts and Industry) of Urbino, he moved to
London and collaborated with architects and artists, where he developed his signature blend of the
concepts of "void" and "nothingness" regarding space, colors and time. This is his own expression and
perspective towards art.
Currently, his professional life is divided between London and his laboratory in Assisi, where he studies
and develops his artistic approach and material research. His multidisciplinary work ranges from
architecture, design, the study of light and fine art. His works reveal a deep fascination with either
natural and synthetic materials, and he forges any kind of physical matter in search of its innermost
soul, a process that is likely parallel to what life itself continues to do with him day by day.
Categories
Tags